This page contains affiliate links and we may receive compensation when you click through, purchase or sign up for anything through those links. Read the full disclaimer for more information.
"This is your year!" – Said every YouTube life coach ever.
Seriously though, this is your year… to start a side hustle!
Side hustling in addition to your full time job is one of the quickest ways to better your financial situation. You can use that extra money to build an emergency fund, pay off your student loans or even better, start a new career and life.
Some of the side hustle ideas listed below are easier to start than others and some require a specific skill set to pull off.
Let's discuss each one a little deeper, shall we? Who knows, by the end of this article you might have a ground breaking idea for your next hustle.
1. Sell items on eBay and Craigslist.
Selling items on eBay or Craigslist is one of the easiest side hustles you will see on this list (and also why it is listed first). It requires little investment and is low risk.
Items that sell easily on eBay include collectibles, brand name clothing and accessories, electronics, computers and accessories, antiques, etc.
Things that do well on Craigslist include larger things like car parts, fish tanks, gaming consoles, etc.
Honorable mention: If you have a lot of electronics you need to get rid of (including phones, tablets, DVDs, video games, etc), maybe try out Decluttr. On Decluttr you can easily sell tech and ship to Decluttr for free!
Sign up to get your FREE list of items to flip and resell!
Get your list of over 30 ideas for items to flip and resell for a profit!
Related: How We Make Extra Money From Flipping Items on eBay
2. Rent out extra space on Airbnb.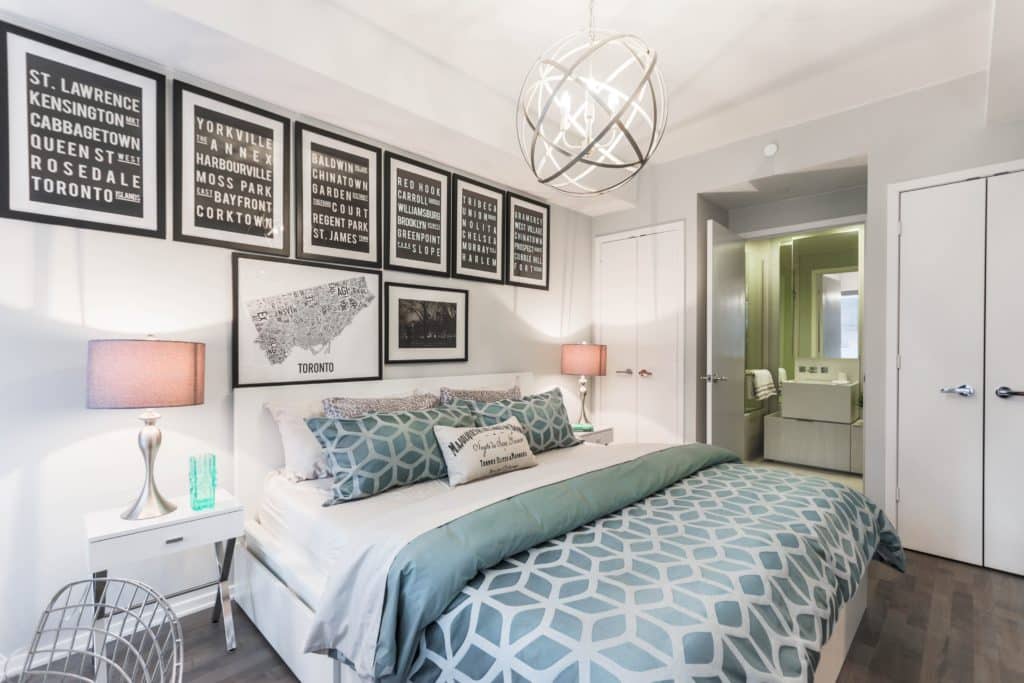 If you have extra space to rent out in your house or on your property, Airbnb is for you. Depending on where you are located, you can easily make an extra $2,000 a month from renting out your space.
If you can outsource the cleaning and maintenance of the rental space, you can turn your Airbnb side hustle profits into passive income!
Related: 10 Airbnb Hacks You Have To Try
3. Become a local travel guide in your area.
Did you know that you can also become a travel guide through Airbnb? Just create an Airbnb 'Experience' to list on the app in your local area and you are in business.
Searching through tour guide associations through the different city, state or national levels can get you some good job prospects as well. You can look for tour guide associations here.
Related: 12+ Ways to Travel For Free
4. Deliver for DoorDash or UberEats.
A reliable source of transportation, a valid driver's license and car insurance is all you need to pull off this side gig.
DoorDash is one of the easiest food delivery services you can work for. Earn more money in your spare time delivering food with your car, scooter or bicycle. DoorDash pays fast and you can get your first check in your first week.
Now with Uber Eats, there is more opportunity added to the playing field. If you don't have a car, you can still deliver food with Uber Eats using a scooter or a bike, depending on your location.
Sign up here to deliver with Uber Eats.
Sign up here to deliver with DoorDash.
Related: 3 Ways Driving with Uber Can Help You Save Up For a Trip
5. Write an eBook.
Do you have an awesome idea for an eBook or an e cook book?
Maybe you have a success story about your life or a specific skill set you want to share with others to improve their own lives or careers?
Write an eBook about it and self publish it on Amazon!
Read how this guy was able to become a millionaire from his book idea.
Related: How to Budget, Save and Side Hustle Towards a $10,000 Debt Payoff
6. Walk dogs or pet sit.
If you are an animal lover, getting paid for dog walking or pet sitting might be the perfect side hustle for you.
Apps like Rover allow anyone to apply to be a dog walker, a daily pet sitter, provide overnight boarding for dogs, and a wide variety of other pet related services.
You can set your own rate and availability in the app. I have seen some dog walkers listed for as much as $20 per half hour walk.
Related: 50 Ways To Make An Extra $500 A Month
7. Start a blog.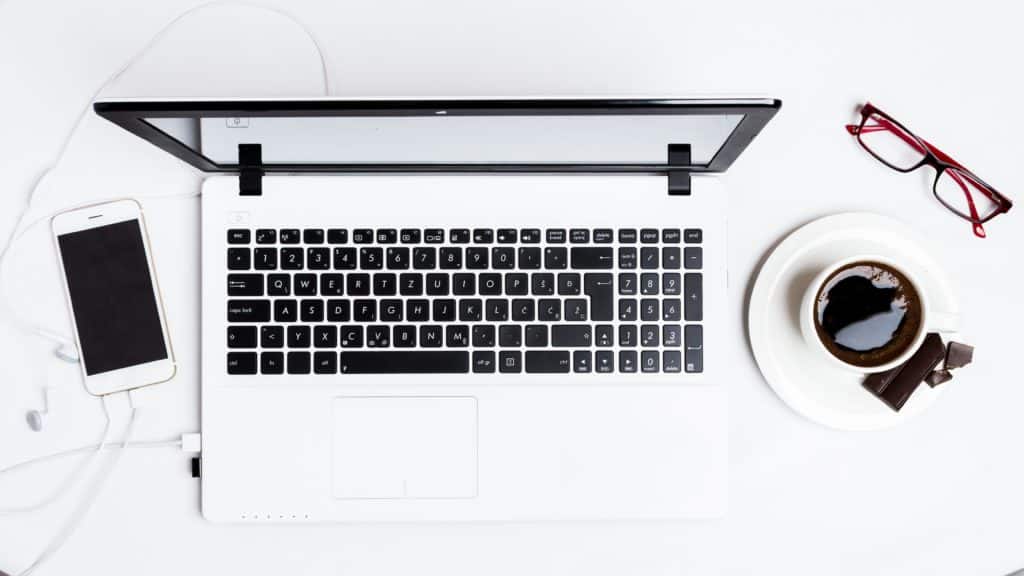 Are you passionate about something that you can write at least 100 articles on it? That's blogging in a nutshell.
I make over $2,000 (and that continues to grow) with my blog as a side hustle (this blog right here) and it has been such an amazing experience. Because of this blog I have been able to work with big name publications, amazing brands and have been able to meet some amazing people along the way.
Related: How I Make Money Blogging
Start a Money Making Blog Free Email Course
In this free 5 day email course, I show you everything from creating your blog from scratch, to SEO keyword research strategies, basic branding, creating an email list, social media strategies and monetization strategies to start making money from day 1!
Sign up for the newsletter to receive regular updates and get instant access to the free course.

8. Create a course.
Do you love to paint in your spare time and have a unique way of painting that people love? Create a course on it.
You could sell that course for around $200 (this depends on what the course entails). Sell it to 50 people and you will be $10,000 richer.
Platforms like Teachable make online course creation idiot proof and offer tons of tips, guides, etc to help you through the entire process.
Related: How to Hack Your Future By Getting a Side Hustle
9. Answer other people's questions on JustAnswer.
Justanswer.com is a site where you can get paid for answering other people's questions.
People come to this site to ask questions to a variety of different categories of experts. How much you can make per answer you provide as an expert depends on the amount that the person is willing to pay for the answer.
Related: 28 Ways to Make an Extra $100 a Day
10. Teach English online.
If you have a bachelors degree, high speed internet connection and a headset, then you could make up to $26 teaching English online.
Companies like Magic Ears and VIP KID allow you to work remote as little or as often as you like as an online teacher.
Apply here to become a teacher with Magic Ears.
Apply here to become a teacher with VIP KID.
Related: Teach English Online: 10 Companies That Will Pay You to Teach and Work From Anywhere
11. Rent out your car.
You can literally get paid now for renting out your car in a similar way to renting out a space in your home on Airbnb.
Turo is this amazing app that is basically the Airbnb of cars.
The basic idea is getting paid for other people to rent your car instead of them renting cars from services like Enterprise or Hertz. What you can make in a month with your car depends on it's market value.
If the market value of your car is low to average you can easily make $300-$600 or more a month renting out your car. If you have a car with a somewhat-high market value, you can easily make $1,000 or more.
Related: 12+ Side Hustle Ideas to Make Extra Cash This Month
12. Freelance skills you already have on Fiverr.
Let's say you have experience with web design, web development, copy writing, PR, etc. You could freelance your skills on Fiverr and set your own rate for each project.
For example: If you enjoy writing and can show some sample work on your Fiverr profile, you could easily sell your freelance writing skills on Fiverr.
Related: How To Make $10,000 a Month Using Skills You Already Have
13. Review books online.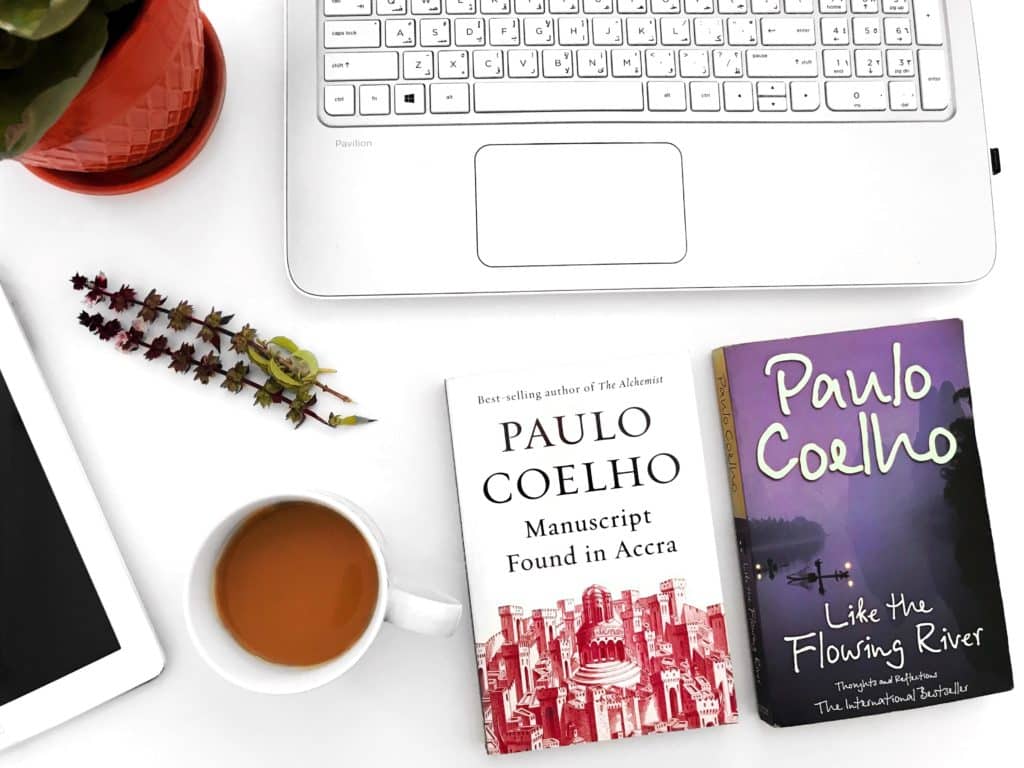 Another way to make extra money as a freelance writer is by reviewing books online. The U.S. Review of Books pays people to write book reviews for their site.
The average review range from 250-300 words and should summarize the book. Book reviews should also include insights drawn from the reading.
Book reviewers that are accepted by the U.S. Review of Books are paid monthly.
Related: 8 Ways to Make Extra Money Without Getting Out of Bed
14. Get a part time job.
You can get a part time job as a bartender, cutting grass, cleaning houses, doing front desk work, catering, etc.
I once had a part time job (mainly on the weekends) as a brand ambassador for Bacardi. It paid $25 an hour to give out free samples of Bacardi at liquor stores, grocery stores and bars. It was a fun time and a great side hustle for extra cash.
Related:Steady App Review: 10 Side Hustles That You Can Do Through The Steady App
If you are great with social media and know how to reach people on various platforms, you could start your own social media management side business.
Virtual assistants can also be social media mangers or they can just be used to complete admin tasks such as email and customer service.
You can start out by joining Facebook groups aimed at website owners, bloggers and other small business owners. Go through them looking for people that might need social media management or virtual assistant services.
Related: 15 Remote Jobs That Pay More Than $15 Hourly
16. Sell your designs on Threadless.
Threadless is a site where you place current designs and artwork of yours on a variety of products including clothing, home decor, mugs, etc.
After you get your shop set up, all you have to do is submit your design and what you want to sell with your design on it. Threadless takes care of all the marketing, packaging, shipping, and even customer support.
Related: How to Make Money as an Artist
17. Sell your hand crafted items on Etsy.
So many people now utilize Etsy to sell their uniquely crafted goods and digital products.
Are you aware of something in high demand within a certain niche?
Let's say you know how to make gorgeous costumes and see that the certain costumes you make aren't yet listed for sale on Etsy by other sellers. There is a gap you can fill and thus be able to really stand out on Etsy.
Down the line you could turn your Etsy side business into your full time day job.
Related: 10 DIY Crafts to Sell for Extra Money
18. Become a spiritual life coach.
If you have a spiritual message that you know can help others, become a spiritual life coach.
Start out my creating a Facebook page and small website where you can communicate with your potential clientele. Creating a Facebook group for your spiritual coaching business can help increase that connection between you and your audience as well.
Check out life coach training programs for more direction if you need it.
Related: 29 Life and Money Lessons Learned in 29 Years
19. Get paid to listen to music in your spare time.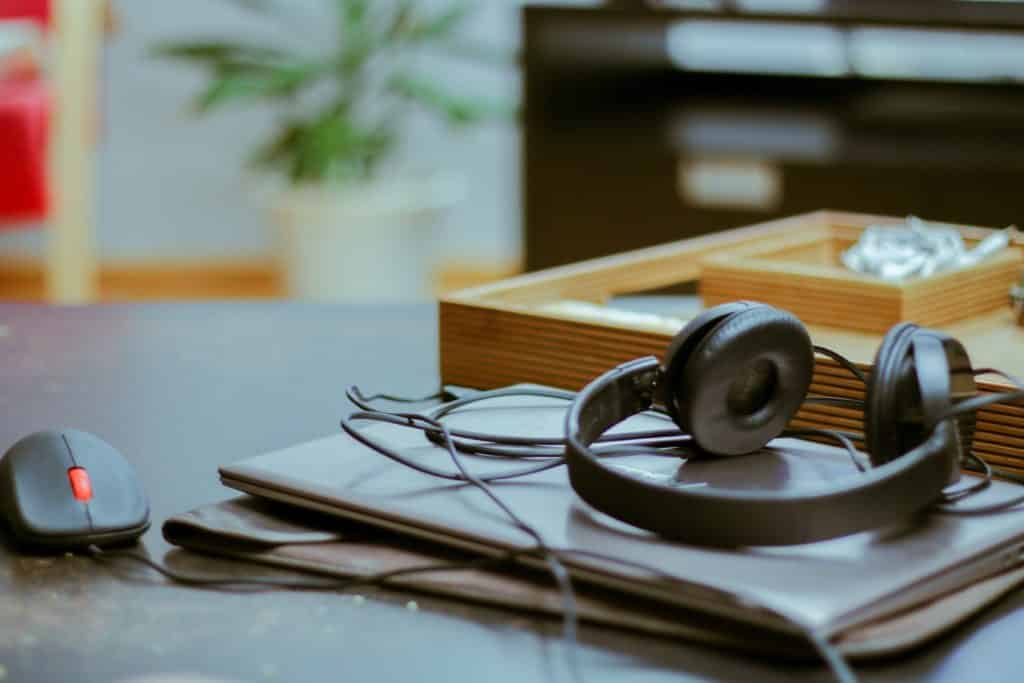 Musicxray.com is a site that pays users $12 per hour to listen to music online.
After you sign up, they send music straight to your inbox. You get 10 cents for every 30 second audio. This adds up to $12 an hour if you consistently go through the audio they send you, without interruptions.
Related: 10 Summer Money Making Ideas for College Students
20. Complete tasks for others on TaskRabbit.
If you are handy and can fix things easily or can perform manual labor without complaining too much, TaskRabbit will pay you for it!
On TaskRabbit, people list the chores or tasks they need completed and you sign up for the ones you want. You can set your own rates and your own hours.
Honorable mention: Handy is another app that you can get paid for completing tasks for others (usually house cleaning, home improvement, furniture assembly tasks, etc).
Related: How to Make an Extra $1000 This Month With Your Phone
21. Make videos on YouTube.
You can literally make MILLIONS on YouTube. Not from day 1, but eventually.
Currently a 7 year old is the highest paid YouTuber at $22 million dollars. Seriously. He does toy reviews.
Take a page from that play book. If there is something you have an interest in whether it be makeup, movies, fashion, cars, etc and start recording reviews of products.
Related: Blogging for Beginners: 30 Blogging Resources to Create and Maintain a Profitable Blog
22. Sell stuff on Facebook Marketplace.
Facebook Marketplace is like the upgraded version of Craigslist. It makes it possible for you to list and sell items in your local area and keep all the communication within Facebook so you feel safer when going to meet up for the exchange.
We recently sold a base amp on Facebook because it was too large to sell on eBay that the shipping costs would have been astronomical. We made $300 off the sale.
Related: 22 Creative Ways to Turn Your Clutter Into Cash
23. Make money off of your photography skills.
Shutterstock will pay you up to $120 per image download of your photos. Over time, the more you earn increases how much you earn per image.
If you are a seasoned photographer, this is a great way to earn extra income passively. Take a photo once, earn from it multiple times.
Shutterstock will also pay you for referring other photographers to the site.
Related: 40 Easy Ways to Make Money Online
24. Resell brand name clothing on Poshmark.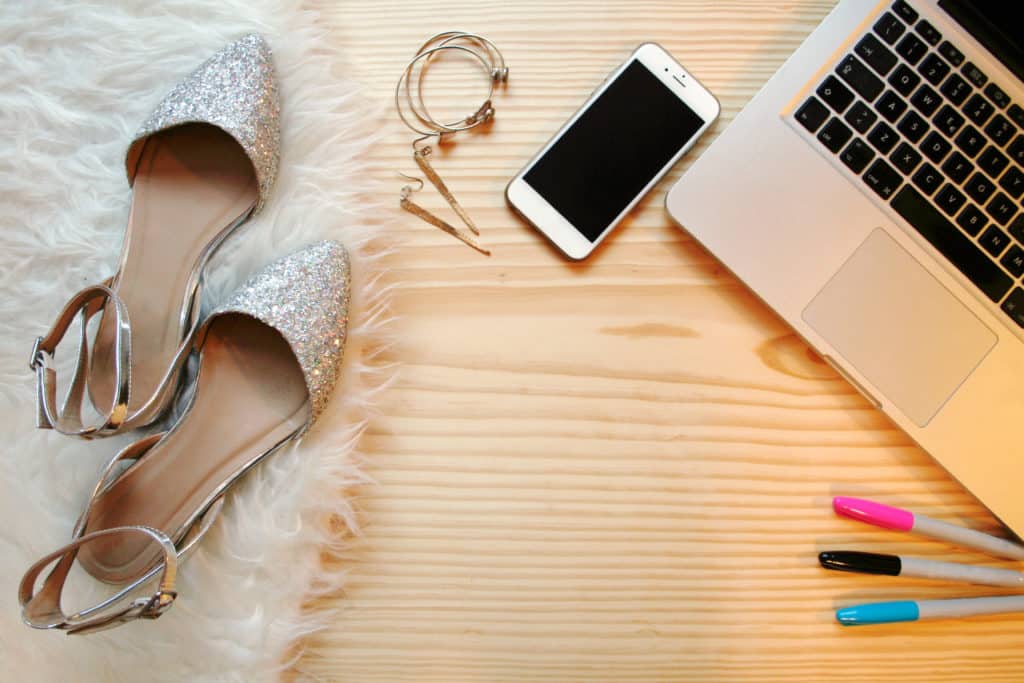 You can buy designer brands for cheap from stores like Clothes Mentor and resell them on Poshmark for full price.
Brands that do well on Poshmark are Kate Spade, PINK and Coach.
Related: How to Start A Dropshipping Store
25. Resell electronics on Gazelle.
You can instantly sell your mobile device, tablet or laptop on Gazelle. Enter what you want to sell on the site and Gazelle will give an offer in less than a minute.
After that you ship it to them for free and wait for your payment.
Related: The Best Ways to Sell Your Stuff Online and Actually Make Some Money
26. Create a smartphone app.
If you have mobile development experience and knowledge of a current gap in the mobile app market, create your own smartphone app.
When it is completed you can bring it in front of companies that purchase apps to see if they might want to purchase yours.
27. Invent something new.
Are you an idea person? If so, you could come up with an idea for an invention and then apply for a patent on the idea.
You can either go through with creating a prototype and selling that invention or sell the patent itself.
Related: 19 Passive Income Ideas to Stop Trading Time for Money in 2019
28. Sell your travel videos.
This idea for side income might make a suitable supplement for the digital nomad. If you are often traveling with a camera handy suitable for taking high quality videos, you can get paid for those videos.
You can create video ads for hotels, attractions and restaurants or sell your travel videos to tourism companies.
Related: 31 Ways to Save Money When You Travel
29. Sell your recipes to food magazines.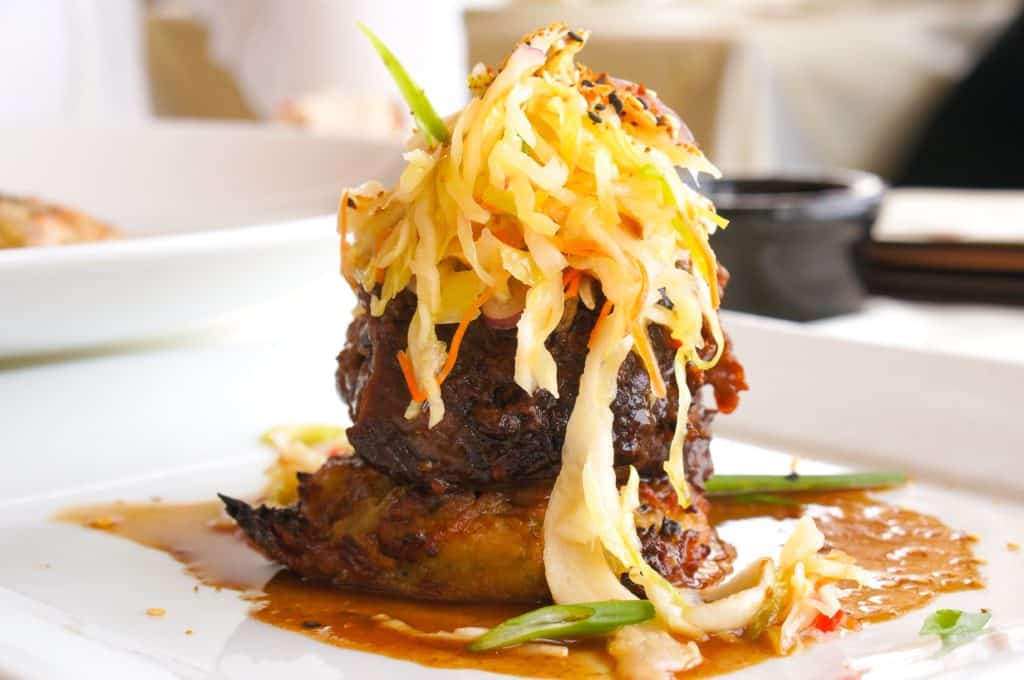 Did you know you can use your recipes as an income generator? Sites like Cuisine at Home will pay you for your recipe if chosen to be published.
Submit to Cuisine at Home and make up to $100 for published cooking tips.
Related: 26 Cheap Crock Pot Meals
30. Become a book keeper.
Book keepers perform a verity of tasks such as payroll and keeping track of spending. Being a book keeper can be rewarding as you can handle book keeping tasks remotely part time.
You do not need a degree to be a book keeper but you need to be familiar with accounting software and be certified.
Online remote book keeper jobs can be found on job boards such as FlexJobs.
Related: 10 Awesome Online Jobs for Stay at Home Moms
31. Invest in real estate.
Roofstock is where you can buy investment properties that you can start earning rent on as soon as you close on the property.
The property manager does the day to day operations of your property so you can sit back and watch the money roll in.
When signing up for Roofstock you get a $500 credit towards your investments.
Related:How We Made $2000 a Month By Renting Rooms in Our House
You can get paid in multiple ways by promoting your favorite stuff on social media. A Brand can pay you to post the content due to your following or hire you as a brand ambassador.
Affiliate links are the most common way to get paid for product promotion. This is when someone clicks your links and makes a purchase, you receive a percentage.
To explore how you can make the most money using affiliate links, I suggest this course on affiliate marketing from someone who makes more than $50,000 monthly.
Related: How to Make Money With Pinterest
33. Deliver groceries for Instacart.
Get paid to grocery shop for others with Instacart. The job is pretty simple and all you need is spare time and a car. You can set your own hours and make tips.
I personally use Instacart and love the service.
34. Test websites for UserTesting.com.
Test websites and apps online and get paid for it on UserTesting.com. If you pass their application process you can get paid up to $60 per test.
UserTesting will pay you via PayPal 7 days after the date of your completed test or tests.
35. Participate in focus groups and research studies.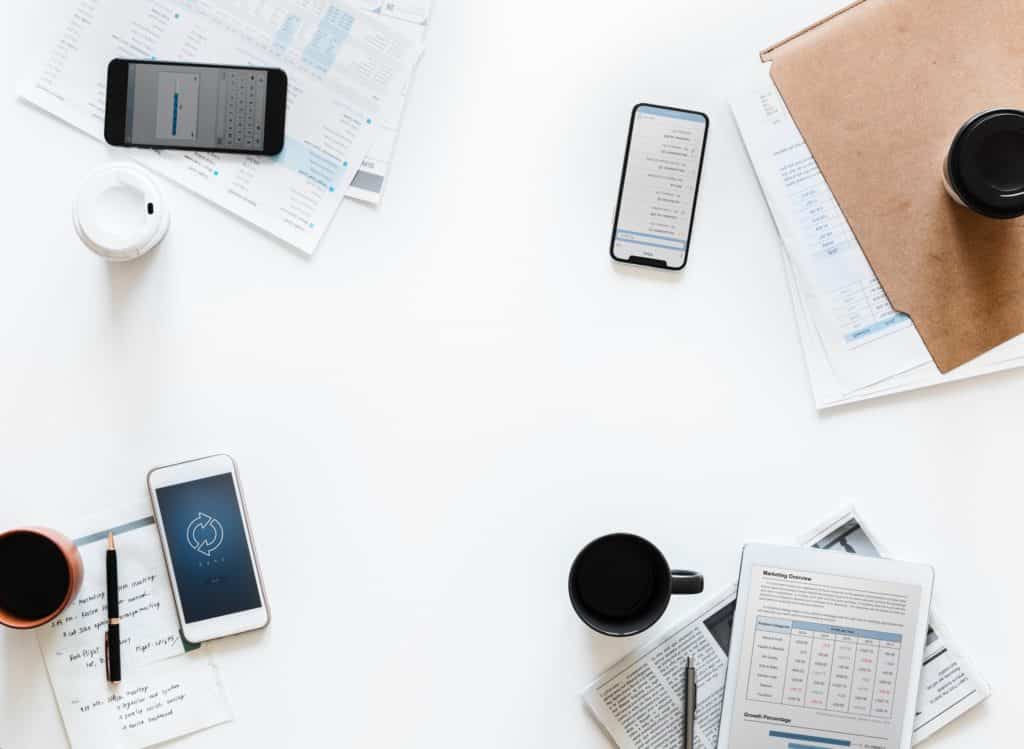 Participating in online research studies, surveys and focus groups can be easy money if you can qualify. Earn up to $150 an hour by participating in clinical studies with Cashback Research.
Other companies that pay for your opinions include Pinecone Research and Toluna.
Related: 17+ Ways to Make Extra Money By Taking Online Surveys
Quick ways to make side cash:
Related: InboxDollars Review: What Happened When We Tried It
Concluding Thoughts
If you are wanting to start your own side business, that is awesome! But be sure to do a lot of research.
You don't want to commit to something that you aren't fully versed in the expectations. I suggest consulting a business coach or someone to help you get together a business plan.
What are other side hustle ideas you have thought of? Tell us in the comments!
Pin it for later!
Daniella is the creator and author of iliketodabble.com. When her wife Alexandra and her aren't globetrotting or playing with their 7+ animals, they are hustling and working towards a future of financial freedom.