Our website is supported by our users and contains affiliate links. We get paid when you purchase or sign up for anything through those links. Read the full disclaimer for more information.
Last Updated on January 22, 2023 by Daniella
As someone who works in tech for their day job, I've also worked my fair share of tech side hustles before too.
My first legitimate side hustle was actually working as a freelance web developer working on custom WordPress themes for a small tech firm in St. Louis, MO. I worked 10 hours a month as a freelancer on the side of my waitressing job and made $100 an hour fixing open defects in an array of different custom WordPress themes.
I loved working freelance and getting a taste of a style of work where I could work whenever, from wherever, as long as I completed my hours and the work that I agreed to. It was also what opened up the world of side hustling for me.
Over the years, I'd gone on to do other tech side hustles such as small web design projects, tech support for other small businesses, video editing, blogging, and more.
With the rise of the gig economy and more flexible ways of working with remote side hustles, there so many tech opportunities available for side hustlers than ever before. Let's dive into some of these tech side hustles and the options available to you today.
Not sure if a tech side hustle is right for you? Take our free side hustle quiz below to find out:
7 Tech Side Hustles That Pay $50 an Hour or More
Each of the tech side hustle ideas in this list have the potential to pay $50 an hour or more. Keep in mind that you will need wifi and a laptop at the bare minimum for each of these side hustles.
1. Web Developer
There are a variety of ways to work as a web developer for a side hustle. You can become a freelance web developer and build websites for clients that contract out your time. Or you could build already-made website themes, templates, or plugins.
Some web developers freelance develop websites while also making money with YouTube or a blog. This is essentially stacking their side hustles to increase their income even more.
Some freelance websites you can use to look for work:
If you want to create something of your own, create already-made website themes and plugins, and list them for sale on sites like CodeCanyon, Etsy and Creative Market. This type of pay will be a lot different and you will make money off the sale rather than an hourly rate like you'd make as a freelancer.
You don't even need to be that confident in coding websites to pull this side hustle off. Use no code tools like Webflow to build websites for your clients where you can set up a website in just 1 day or 1 week.
Average rate according to Glassdoor: $37 an hour and up
2. Web Designer
Much like working as a freelance web developer for a side hustle, you can also work as a freelance web designer if design is more your thing. Instead of building and coding websites, you'd be designing the visual elements of the website like any banners or images, the visual theme of the website, logos, icons, and more.
Freelance websites for designers to look for gigs:
You can also channel your design skills and design series of website elements on your own to list for sale on your own website, Etsy, Creative Market, and more.
Average rate according to Glassdoor: $33 an hour and up
3. Video Editor
Video editing is a great tech side hustle for someone who has an exceptional attention to detail and love the video medium. Thanks to the progression of free mobile video editing tools and social media, the options available for video editing as a side hustle are endless.
Gone are the days where you had to have a huge fancy video camera and pricey video editing software to make it as a video editor and filmmaker. You can simply get started as a freelance video editor on your own through online courses, freelance websites, close nit Facebook groups and online communities, and social media.
Some websites you can start looking for video editing gigs:
You can also use Facebook Groups and search for keywords like "video editing" or "freelance video editor" and look for groups to join that regularly post video editing gigs.
Related: How to Sell Videos Online
Average rate according to Glassdoor: $30 an hour and up
4. Tech Support
There are tons of different ways to make money with a tech support side hustle. There are apps you can work on, sites you can apply to gigs on, or you can even start your own tech support small business.
Websites hiring tech support workers and freelance sites you can use:
To level up your skills and increase your chances of finding work, consider getting a certification like the Google Certification for IT Support Professionals.
Average rate according to Glassdoor: $22 an hour and up
5. Quality Assurance Tester
Quality assurance testers run a series of automated tests that inspects software and code for errors. If you don't have coding experience but ant to learn more about coding, this would be a good side hustle to help you do that. You wouldn't be writing the code but you'll be involved in the code in your testing.
You can get started by updating your resume of past QA testing experience or if you're just getting started, search for free QA Testing courses on Udemy.
Then head to these sites to look for part-time or freelance QA tester gigs:
Average rate according to Glassdoor: $33 an hour and up
6. Technical Writer
Have you ever had to write any technical documentation as a part of your job?
Working in I.T. on both support teams and dev teams, I've had to write technical documents for almost every project, including documentation for other developers. This is essentially what a tech writer does, but solely does as a freelancer. However, it is only one type of technical writer.
There are several different types of technical writers, including but not limited to:
End-User guides
UX writer
Product manuals
API documentation
SDK documentation
Tech blogs
and more
Websites that list technical writing gigs:
Average rate according to Glassdoor: $33 an hour and up
7. Tutorial Blogger or Vlogger
If there is a specific technical expertise you specialize in, you could create content online all around creating different tutorials for common problems that people are searching for online. You can research some of these most searched problems by using keyword research software like Semrush to see what some of those most searched keywords are.
You can also follow bloggers and vloggers that you admire on social media. Follow people that are doing what you want to do.
Get started with either your blog or YouTube (or both) to showcase tutorial based content like "How to build a website in WordPress", "How to design a logo in Canva", or any sort of how to content in a subject you love to talk about. You can get started blogging with Bluehost and get a special discount by using my link that Bluehost created just for ILTD readers.
The different ways you can make money with a tutorial based brand like this are:
Ad income from ads placed on your blog or in your videos
Sponsored income from brand partnerships
Affiliate income from affiliate partnerships
Ebooks
Courses
Average pay according to FirstSmallBusiness: $40k – $80k a year and up
Related: 10 Ways To Make Money Blogging
More Ways to Make Extra Cash
As you're looking for more ways to make extra cash, check out these apps to help supplement your income:
How to Start a Tech Savvy Side Hustle
Depending on what field you want to work in, you might need to brush up on your skills. Before you apply to gigs online, use sites like Coursera, Udemy and Skillshare to take short free online courses and level up your skills. Work on putting together a portfolio using a no code tool like Webflow and resume specifically for the type of tech side hustle that you want to start.
For example, if you want to be a web designer, take a web design course and start putting together a portfolio that you can supply when applying for gigs.
You don't have to limit yourself to any boxes either. If you want to try more than 1, try 1 first and then pivot as you feel the need to try something new.
Related:
Pin it for later!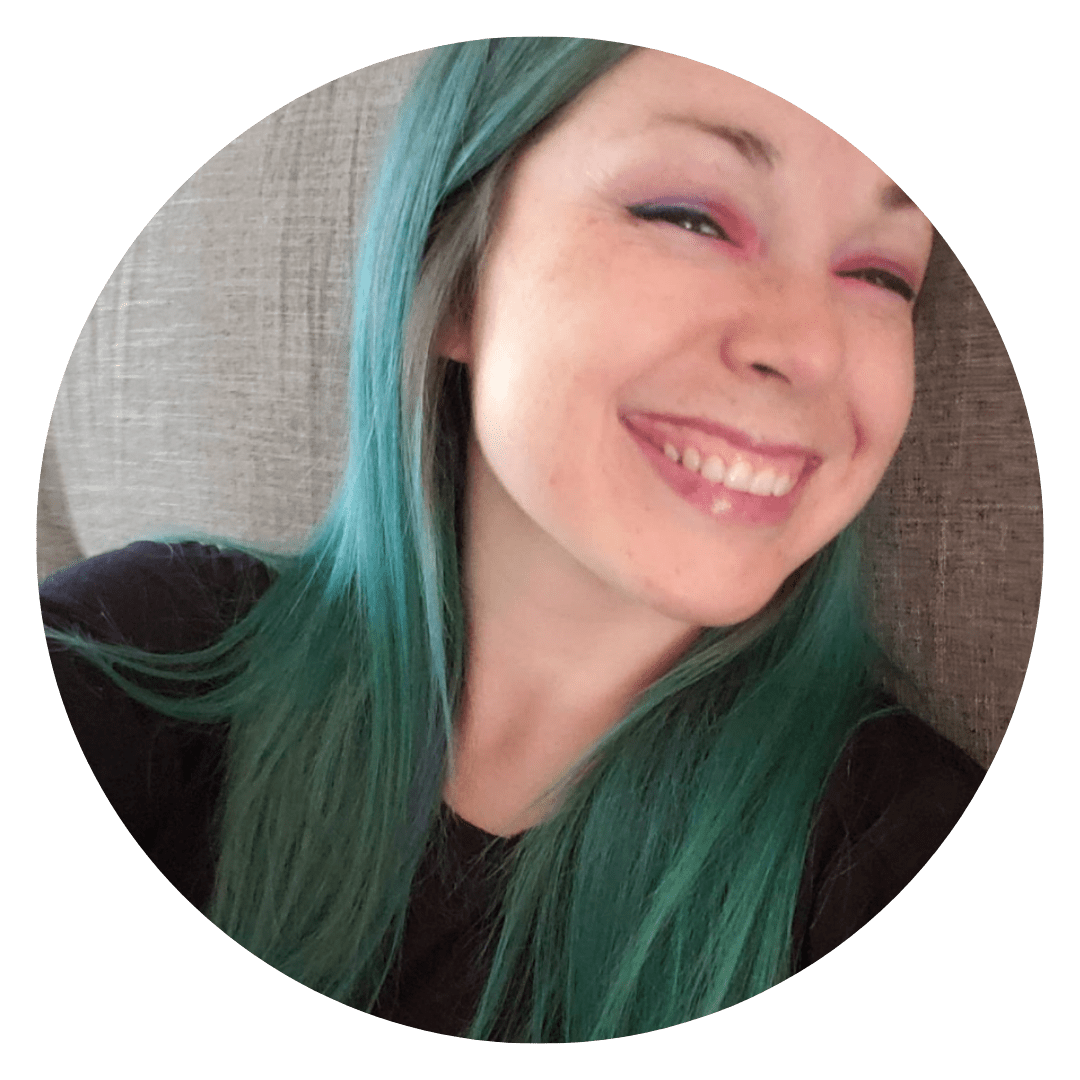 Daniella is the creator and author of iliketodabble.com. When their wife Alexandra and them aren't globetrotting or playing with their 7+ animals, they are dabbling and working towards a future of financial freedom.