Our website is supported by our users and contains affiliate links. We get paid when you purchase or sign up for anything through those links. Read the full disclaimer for more information.
Last Updated on May 9, 2022 by Daniella
If you've ever wanted to start building your own remote side hustle, you might've run into the roadblock of not knowing what skills you have to create a side hustle with.
Especially if you are plugging away at a day job that might be killing your ability to think more creatively. Overwork is the killer of creativity and possibly why so many folks find it hard to identify their skills and start a side hustle.
Learning how to identify your skills and turn them into a side hustle idea that is perfect for you and your ideal lifestyle can a tricky feat. Take our free side hustle quiz to help you figure some of that out along the way as you use the rest of this guide to help identify those skills.
Identifying skills isn't always easy as we often forget to give ourselves the credit we deserve. While some of you might say, "I've known I wanted to be a writer since the day I was born," others might not realize that they can turn the good grades they got on their English paper in 10th grade into a profitable skill.
For example, I never knew that my own skill of painting and drawing would make me a good graphic designer and social media template designer. Now, I use those same skills every day as I utilize them to run my blog, create new social media images, and create digital products that I can sell for passive income and semi-passive income online.
How to Identify Your Skills
Take a piece of paper and start writing things you like to do or things that you do well. Don't be afraid to cast a wide net.
Almost any skill can be monetized. Look at your hobbies, the skills you acquire at work, creative skills, and the things you enjoy doing. Ask your friends, too. Sometimes people outside ourselves can identify things we might be good at that we haven't thought about yet.
Sports you may be good at
Sewing
Technical skills like web development and coding
Graphic design
Customer service
Public speaking
Communication
Scrapbooking
Dog training
Tutoring
Shopping
Video games
Marketing
The list can be as long as you want. The goal here is to identify your skills, then see how you can turn them into side hustles.
Turn Known Skills into Side Hustles
Taking a skill and turning it into a side hustle can take some imagination. You'll want to think about how to monetize it.
Can you create a course to teach people your skill?
Can you make a product that people will buy?
Is there a subset of people out there you can help with coaching or consultation in this skill?
This step is all about brainstorming. There are many different ways to make money off of one given skill.
Let's say you know how to crochet. You could:
A good side hustle can be worked from multiple angles, especially if you can turn that side hustle into passive income while stacking an active side hustle on top of it – like blogging and freelance writing. Blogging makes passive income with ads and freelance writing is active income from clients. This way, you're combining your writing skills for the ultimate payoff.
There is a lot you can do with a skill like writing, actually. For example, if you're good at sales copy, you can offer to write ads for local businesses. If writing long content is more of your vibe, you can write B2B (business to business) copy, ghost writte copy for small business owners, proofread for writers, or write articles for small and large publications.
You can also get into editing with writing, and that skill set opens many possibilities. Someone I know made $8,500 editing a 367-page novel. And that's on the low end of developmental editing.
Take a moment to ask yourself, "How can you monetize your skills?" and start planning your next side hustle.
Start Identifying New Skills
If you're unsure if you have marketable skills, that's okay. The best part of being human is your ability to adapt and learn. Write down a list of skills that you want to start learning and look to free online courses to help develop your new skills.
While many people say you need 10,000 hours on a skill to be "accomplished" in it, this metric isn't helpful. They studied Olympic athletes and other elite individuals when this study was done, and actually debunked the 10,000 hour rule.
You don't need that level of perfection to turn a new skill into a profitable one.
Instead, it takes a great deal less time. Josh Kaufman gave a famous TEDx talk about learning skills. According to him, you can master basic proficiency with 20 hours of practice. If you dedicate 5 hours a week to learning a new skill, you can have basic ability in a month. And from there, your skillset can grow.
While some skills, like language mastery, might take longer than others, like ukulele playing, you'll be able to develop skills that turn into side hustles with some effort. =
Turn New Skills into Side Hustles
Turning new skills into a side hustle is quite similar to turning known skills into a side hustle. Except, you can create a different road map with learned skills.
When you use existing skills, you hone in on what you know well. For instance, I'm a fast knitter, so I can make a few hats and net $50 an hour. But when you have a new skill, you might not be able to work it as quickly, so you have to adjust.
Let's say your new skill is transcription. You've practiced for 20 hours and feel pretty confident that you can make some extra money on the side with this skill. You might not jump straight into teaching a course on transcription, but you can use transcription sites to bring in extra cash.
It's okay if you don't monetize every aspect of your new skill. Take time to perfect it, but don't be afraid to start making money while you're still new. You'll get better with practice – and paid practice is the best way to go.
Conclusion
Whether you use new skills to create a side hustle or build upon more established skills, you'll be able to turn your talents into a side hustle with a bit of work, determination, and consistency.
Take time to write out your skills and develop a business plan. The best side hustles are the ones that can turn into passive income.
If you're not sure how to turn your skill into a side hustle, I have a my signature side hustle course designed to take your idea and turn it into a profitable side business that you can get started.
Related:
Pin it for later!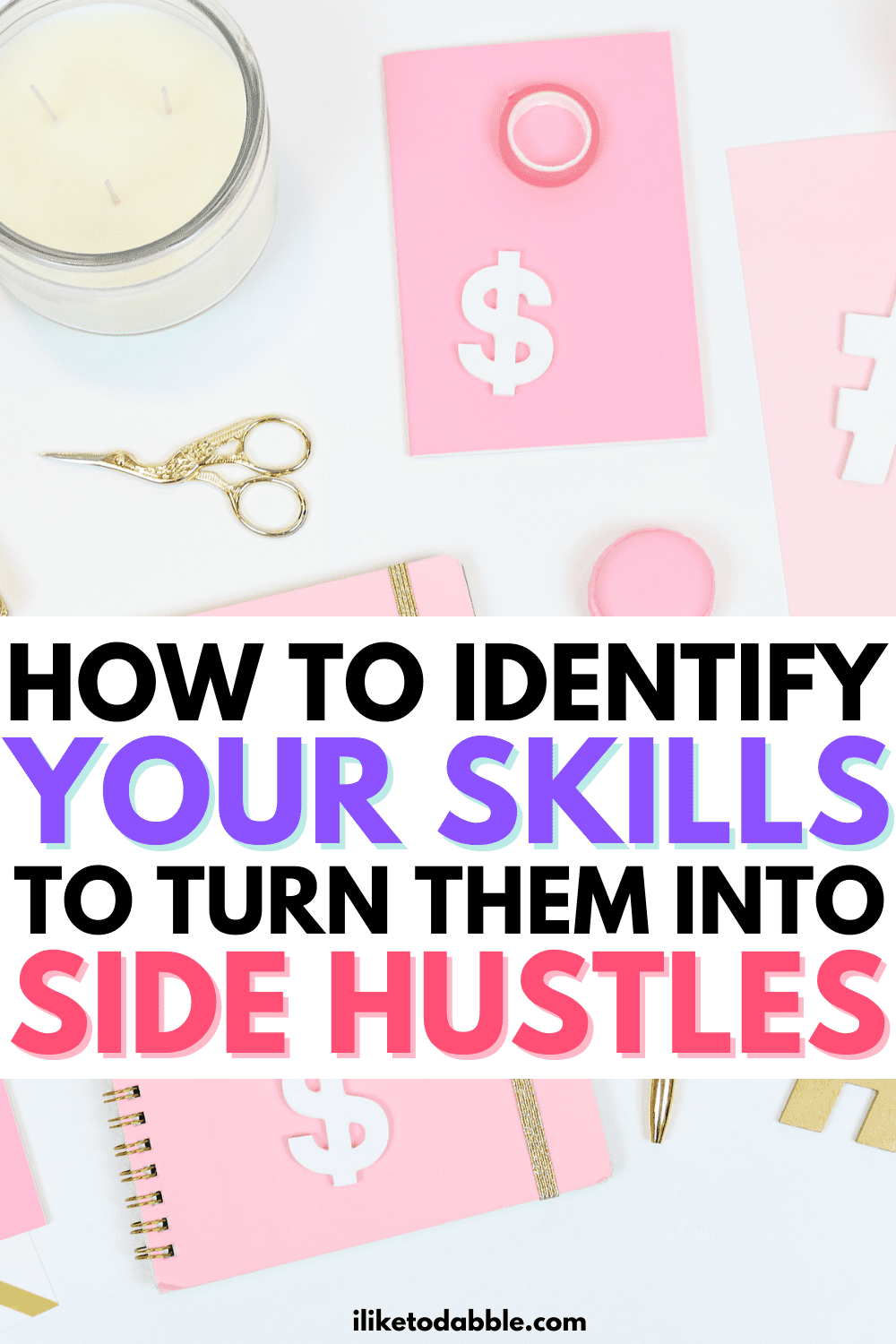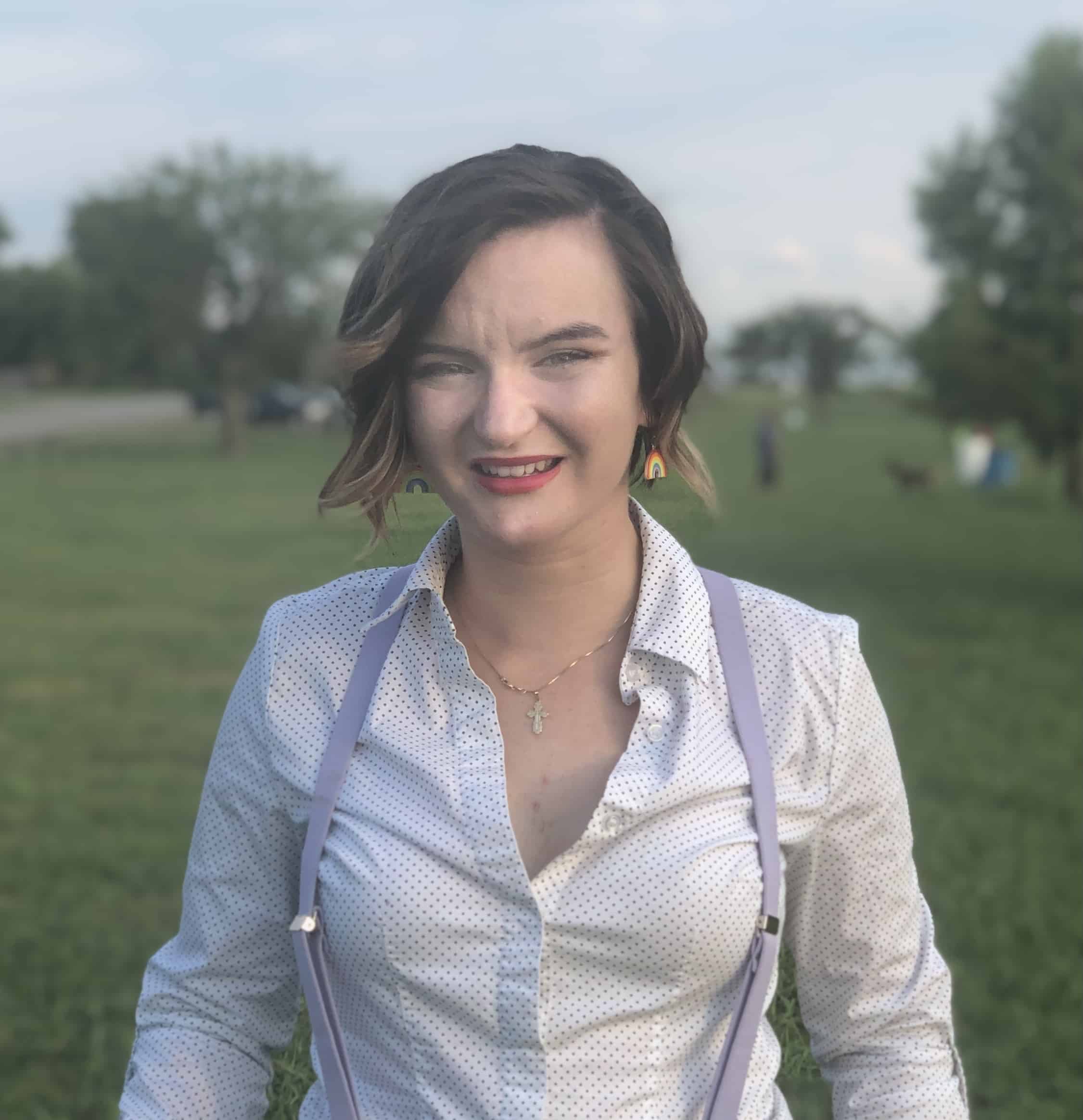 Moriah Chace writes about low-income money and queer culture. Her work has been featured by The Motley Fool and other large media outlets. She has words in Women's Personal Finance, The Deal Taker, and Live Betr. As a part-time barista and full-time coffee addict, she spends her spare time over-caffeinated fixing up her 1978 Winnebago Itasca and plans to travel around the USA with her dog and two cats after she breathes life into the old soul of an RV.