Our website is supported by our users and contains affiliate links. We get paid when you purchase or sign up for anything through those links. Read the full disclaimer for more information.
Last Updated on January 13, 2023 by Daniella
This is a guest post by Russell and Maleah, who run Unconventional Prosperity, a personal finance blog that aims to help people live an abundant life. They reached their goal of financial freedom in our early thirties and our mission is to help other people to do the same. Follow them on Facebook, Pinterest or Instagram.
There are so many ways to make money these days! We have tried most of them, from stock trading to completing paid surveys to earn some extra money.
One of the best ways we have found to make some extra money is by renting out rooms in our house. In 2014, we were looking for new ways to make some extra money and we read that real estate investing has created more millionaires than any other business.
We were living in Bozeman, Montana at the time and the real estate market was booming. We decided to jump in and buy a house to live in and rent out the other bedrooms to guests.
Little did we know that this would be one of the best financial decisions we ever made.
Buying a Townhouse to Rent
We jumped in with total commitment and we purchased a four-bedroom townhouse because it was significantly cheaper than buying a single-family home. Our plan was to buy a property with the maximum number of bedrooms that we could afford.
We purchased the house brand new, directly from the builder for a great price. If you are thinking about purchasing a house, we highly recommend purchasing from the builder because you often get the best price and no hidden problems. New houses often come with a one-year warranty, like ours did.
It was a good time to buy an investment property because mortgage interest rates were at all-time lows. We saved up for the down payment by cutting our spending dramatically and starting a few different side hustles to make extra cash.
The best way that we found to make extra money while working full-time with a remote side hustle was to start a blog that made us a few hundred dollars of extra income every month. We were able to save up the $12,000 required for a down payment without the risk of financial ruin.
Pin it for later!
Renting out the rooms
We rented out the bedrooms for as a high a price as possible. We used a combination of Craigslist and Airbnb to ensure that we had almost a 100% occupancy. Our business model was to provide everything included in the price of rent: fully-furnished rooms, towels, new bed linens, toiletries, full breakfast and all utilities included in the room price. We upgraded our internet to the fastest package available to accommodate multiple people. We also did all the cleaning of the communal living areas and made sure the house was always spotless.
We listed the rooms at $750 each, per month. Given the service that we provided we thought that this was fair. People seemed to be more than happy to pay this high price because we did provide a great deal of value and we never had any problems filling the rooms.
Our advice, if you are considering renting out rooms in your house, would be start at a higher monthly rent than you think people will pay and provide more value. We were surprised at how much people are willing to pay for a fully-furnished room and everything that they needed included! Exactly what you can charge per bedroom will obviously depend on your area and the overall market.
Related posts: 10 Unknown Airbnb Hacks You Have To Try
12+ Side Hustle Ideas To Make Extra Cash This Month
15+ Ways To Make An Extra $100 Every Day
8 Ways To Make Extra Money Without Getting Out of Bed
Our Experiences with Tenants
Sharing your home with strangers is not for everyone. It can be very hard! We wanted to make some extra money and we were willing to sacrifice our privacy. It was worth it for us, but we are unlikely to rent rooms in a house that we live in again. You need to be very tolerant of all the 'interesting' people that you meet.
We had a woman move her kids in without asking us, a student moved his girlfriend in to his room without permission and various other issues with tenants (e.g. ruining furniture, damaging walls, etc.). The worst story we had was that one of the tenants accidentally filled the house with gas. She left the stove on, but the gas did not ignite, allowing it to fill the entire 1,900 square foot house. We were horrified to return home to find no one home and the house entirely filled with gas! Luckily, we were able to call the fire department and they sorted the situation quickly.
It is this type of experience that makes renting your house out risky. People can be crazy, and they don't treat your property with much respect. Making sure you get a good price for the rent is essential to justify this type of risk!
Not all our experiences with tenants were bad – we did become friends with some of them.
How You Can Make It Work for You
Here are some of our top tips to help you maximize your income from renting out rooms in your house and to help you minimize any potential problems.
If possible, we recommend that you purchase a house with the maximum number of rooms for the lowest possible cost. This will let you make the most money from the property. If you live in the house you usually only need to put 5% down as a down payment. You can move out after 1 year and rent the entire property.
Screen potential tenants very carefully. Make sure that you have a proper rental agreement in place and that they read it before signing it. You will be surprised how many people do not even read a lease. This can cause tension during their stay, so it is important to make things clear in the beginning.
Don't be afraid to charge on the higher side for rent, but make sure to provide exceptional service/value. Be aware the toll that living with tenants and cleaning up after them can take on you. You may not be out working for the income that your property generates, but it is still work and takes a lot of time and effort.
Conclusion
Renting out the rooms in our first house was a great learning experience for us! It was hard at times, but overall, we highly recommend it if you want to make a significant amount of extra money on the side.
Good luck!
Want to pave the way for a future of financial freedom? Get loads of tips that I use every day to make extra money and save extra money as I prepare for mine!
---
Resources That I Can't Live Without
Below are my top recommendations for saving money, making money and living a more frugal and sustainable lifestyle.
Nielsen: Nielsen will pay you for your internet usage. All you have to do is download their app and register your devices. It is noninvasive, will not impact your device's performance and is 100% secure. Then you get rewarded for using the internet like you do any other day! I currently have it installed on all of my devices and it is nice for a little extra income.
Trim: Trim will negotiate lower bills for you without you ever having to do a thing besides entering your bill and bank info when you sign up. Trim negotiated a savings amount of $17.40 a month on our AT&T bill. This will put us on track for a yearly savings of $208.80 just from lowering our cell phone bill with no consequence or loss of quality!
Qoins: Qoins is an app that saves up your spare change from purchases into a savings account. Then it will pay off any debt accounts that you tell the app to send the payments to from your spare change savings account. You'll also get $3 with this link ;).
Magic Ears: Work from anywhere you want through their online teaching portal and be your own boss, no degree required. You will make $26 per hour for your time and their application process is pretty painless.
Ibotta: Get cash back for scanning your receipts or shopping through the app online. Sign up with my link to get $10 cash back on Ibotta.
Dosh: All the perks of a cash back credit card without having to actually get one! Just link your current cards to the app and get cash back! No receipt scanning, no waiting for the bank to approve your rebate, nothing but instant cash back!
Personal capital: One of the best 100% free finance tracking apps with no hidden fees. What makes Personal Capital so great is that it syncs your spending, saving and investing all in one app.
$5 Meal Plan: Try meal prepping with $5 Meal Plan, a weekly meal plan service that can simplify your meal planning beyond belief for just $5 a month and for free for the first 14 days. If you have a specialized health need, they have several specialized meal plans to tailor to those needs too.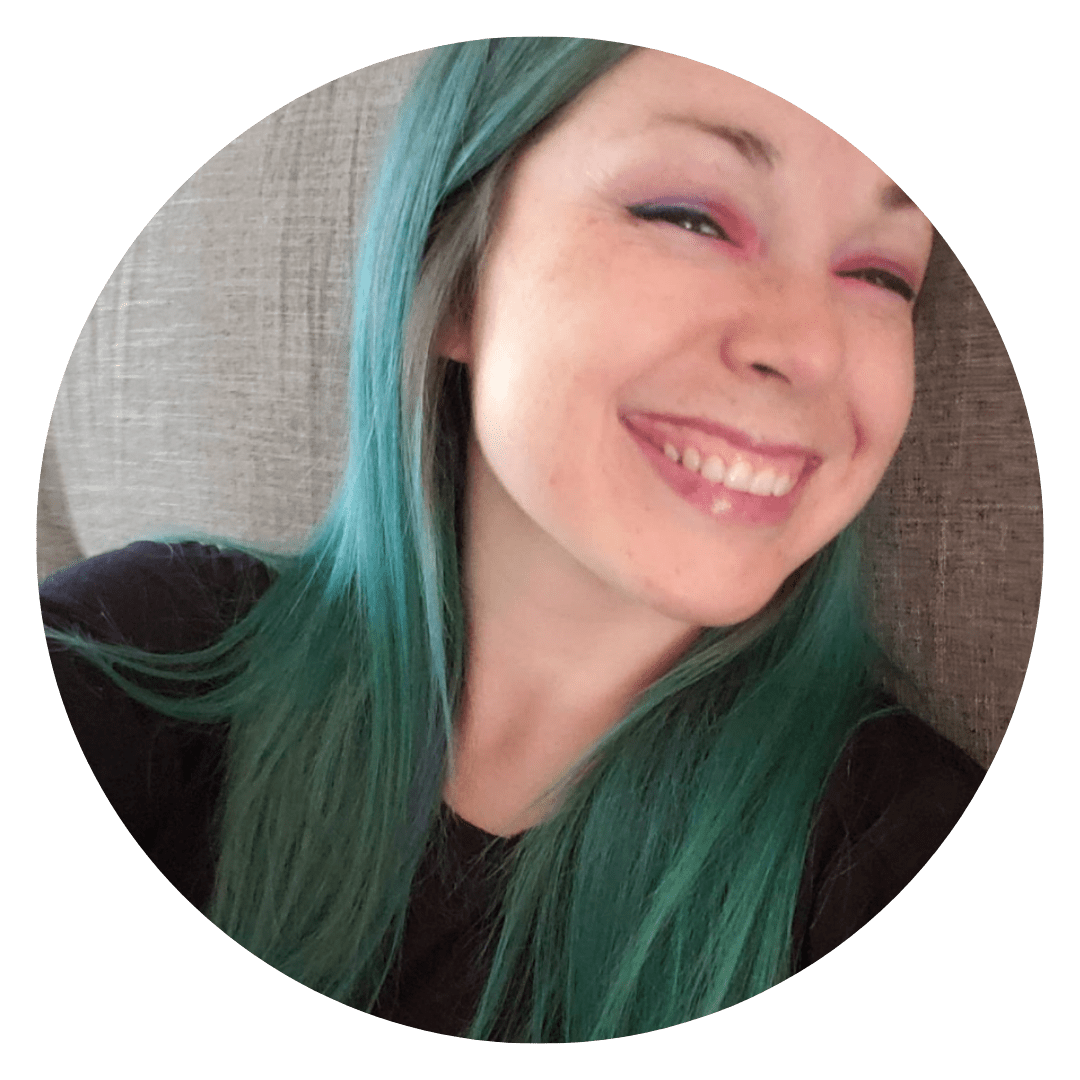 Daniella is the creator and author of iliketodabble.com. When their wife Alexandra and them aren't globetrotting or playing with their 7+ animals, they are dabbling and working towards a future of financial freedom.