Our website is supported by our users and contains affiliate links. We get paid when you purchase or sign up for anything through those links. Read the full disclaimer for more information.
Last Updated on December 1, 2020 by Yovana
Hosting on Airbnb has always been something we wanted to try out. However, we don't have enough space with our current housing situation to do a full review of this side hustle opportunity.
I was excited when I found someone else who hosts on Airbnb to share with us his experience.
Kyle from Financial Wolves made over $10,000 in the last 2 years from hosting on Airbnb. He is here to explain the potential of this awesome side hustle and how you can start making additional income with Airbnb.
In addition to hosting on Airbnb, he also runs his blog Financial Wolves about making money with side hustles to help you achieve financial freedom (a similar mission to our own).
I love sharing other bloggers' and hustlers' stories about their own ventures and experiences. If you have a cool side hustle you would like to share your experience about, feel free to email me your guest post pitches (with SEO targeted keywords) to daniella@iliketodabble.com!
Take it away, Kyle!
Airbnb is an excellent side hustle and a great way to earn extra cash. It's one of the few reliable side hustles that will generate additional income that goes straight to your bottom line with no (or limited) startup costs. In a way, it's true passive income.
The idea of renting things that you already own to earn extra money is a great proposition to me. You simply don't need to do anything. You make money off stuff you already own.
Using Airbnb, I've been able to invest and pay down debt at a faster rate. It's really helped me build extra wealth and unlock the reality of financial freedom.
I'll show you some of the exact tips and tricks I used to earn over $10,000 in Airbnb income in the last 2 years.
Pin it for later!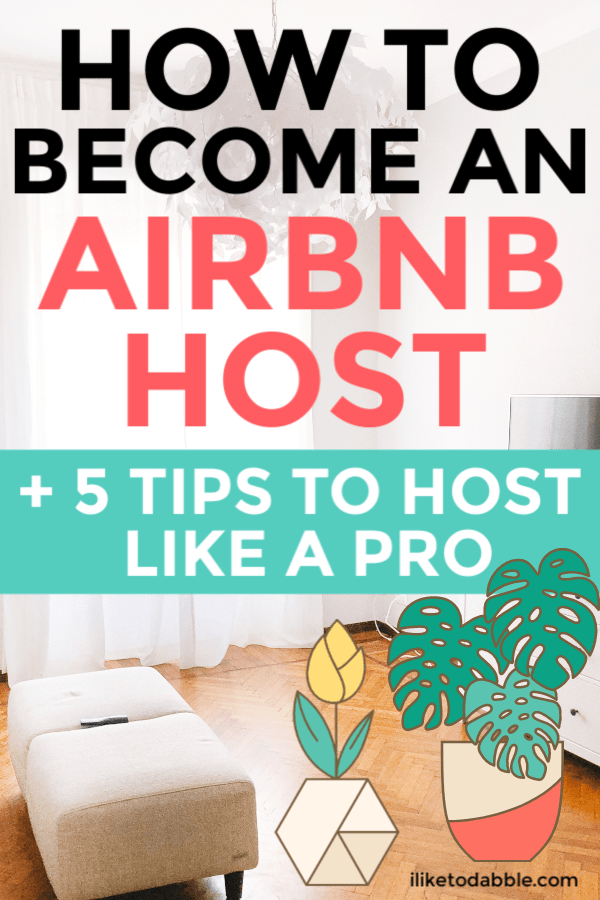 Best Practices for Airbnb: Tips for Hosting on Airbnb
Airbnb offers an opportunity to start making money off of something you own right away. There are only a few pieces of assets that allow you to do that like making money with your truck or van (or renting things out like cameras and lawnmowers on FatLlama).
You are just a few clicks of a button to start hosting and making money as a hotel.
With that level of ease, there are still some things that you need to know in order to differentiate yourself from the pack.
1. Start Your Pricing Low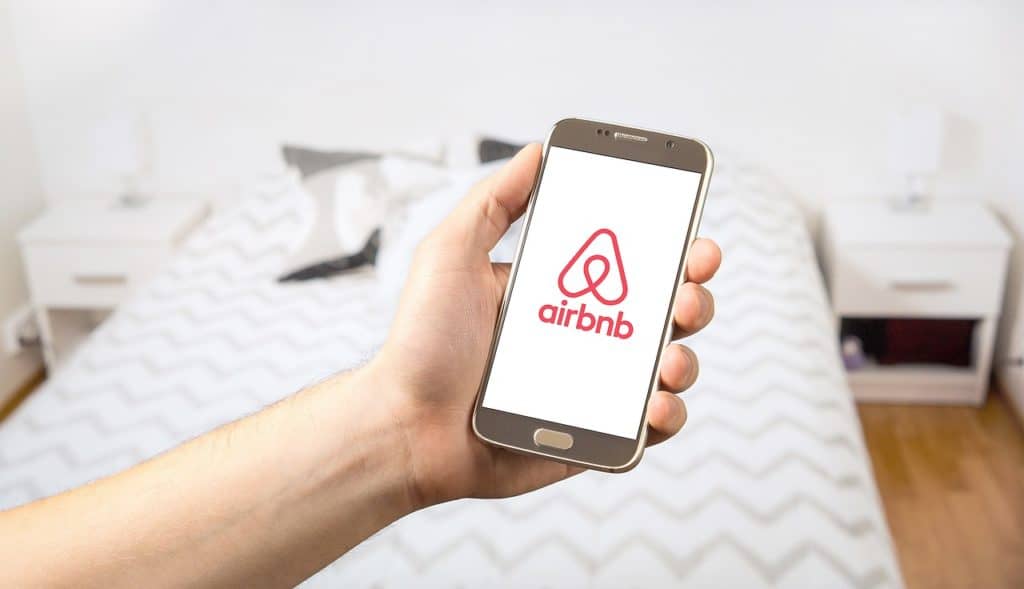 In your initial phase, you need to harvest reviews and experiences, this is your moment to shine. If you want to host on Airbnb for the long haul, you should take a long-term view (including thinking about outsourcing Airbnb maintenance such as a third party for cleaning and if so, you will have some expenses for cleaning fees).
With this, you need to expect that by making your listing go live you need customers. Start your listing price at the lower end of the range of value recommended by Airbnb (which is based on the average prices in your area).
I like basing it off of Airbnb because each location is different. Each listing is different too.
The location of your listing will determine how you set your prices.
Penthouse condos in New York City are going to be priced significantly different than a shared room in Kansas. The best way to know your market is to log in as a guest on Airbnb and do your own market research for comparable listings in your area.
When you are first getting started, always defer to keeping a lower price.
This will help you get bookings and reviews!
Make sure that you make your Airbnb guests feel at home and maintain a very clean house. This will encourage reviews. As you get more and more reviews, Airbnb will place your listing in higher rankings.
You may even one day become a Superhost!
Don't forget to also include the essentials like toilet paper, soap and other shower items, and consider creating house rules for clear boundaries between you and your guests.
2. Encourage Reviews
I love writing welcome notes to my new guests. It adds a personalized touch to your experience. People book on Airbnb because it is usually cheaper than a hotel and it provides a unique, personalized experience.
Therefore, give them a personalized experience by writing a note and offering water, snacks, bottles of wine, etc. It's a small investment for long-term benefits. At the end of your note, simply ask them to give you a 5-star review and how much you appreciate it!
It's a great way to gain more credibility, you don't know if you don't ask…
3. As You Gain Credibility, Increase Your Nightly Rate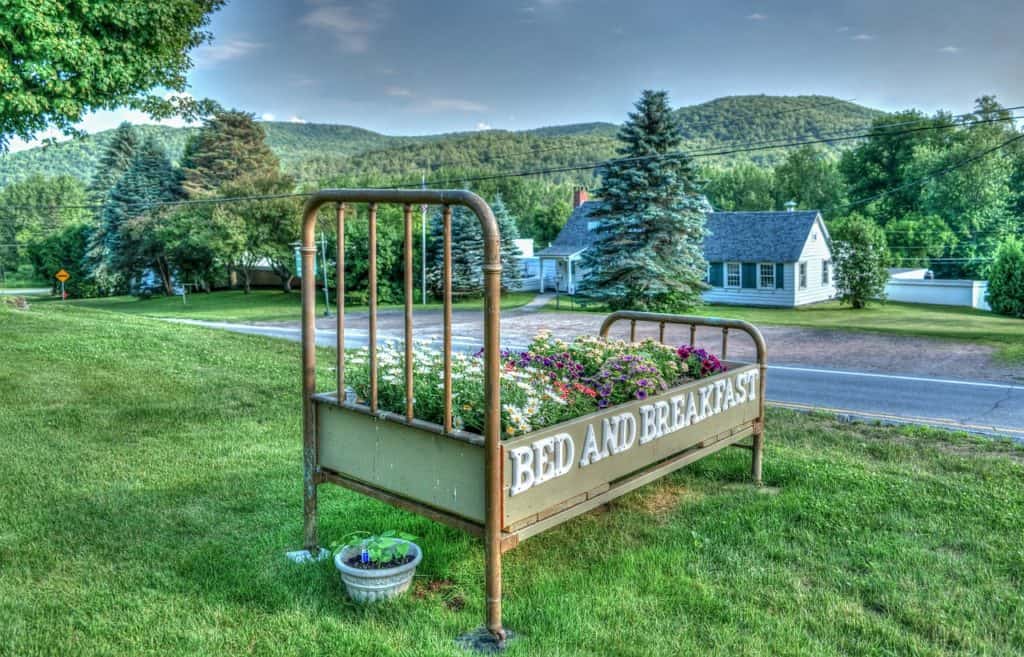 With these two things in mind, monitor your listing. Once the reviews and booking history piles up, don't be afraid to adjust your nightly rate upwards. Monitor what days people normally book at your listing.
Don't forget to take into account season demand either. For example: If you have a place in New Orleans, your season demand will go up during Mardi Gras and Halloween.
If one particular day during the week gets booked more frequently, you should opt for scaling up that price more than others.
Also, always gain intel on your guests. Are they business travelers? Traveling for leisure? Each listing and location is very unique. Knowing your guest will help you understand what they want in your listing.
This will help provide a better experience and thus, more reviews!
Related posts: How To Boost Your Income With The Sharing Economy
10 Unknown Airbnb Hacks You Have To Try
4. Know Your Tax Implications
The most important consideration with Airbnb taxes is that not everyone is equal. Each state and city have different requirements. If you use a CPA for your taxes, they can provide the best guidance.
However, if you do your taxes yourself, you should know that if you don't rent out your home or vacation rental for more than 14 days per year, you don't need to do anything.
If it is more than that or you live in the house for more than the greater of 14 days or 10% of the number of days you rent, you need to report your income.
You can deduct expenses required to run your rental property with your tax returns, which would include things like laundry, new sheets, lighting, cleaning services, etc.
You should also allocate your mortgage interest and property tax deductions between rental income and ordinary living. Keep in mind with all this that you cannot take a loss from rental income if you live in the home.
5. Treat It Like a Business
The one thing that is most important to me that I learned on how to host on Airbnb is that you have to treat it like a business. While Airbnb is like passive income, you still need to treat your home as an asset and an income-producing entity.
Take the necessary steps to position yourself for future success and always think about how you can scale your Airbnb experience into future ventures. There are a few people in real estate investing that transitioned to hosting on Airbnb full-time!
You never know what is in store for you. So, be serious about your venture and don't be afraid to spend a little money to make money.
You might be able to invest your Airbnb income into buying a rental property.
Conclusion
Airbnb is one of my favorite ways to make money with passive income. It's unlocked a lot of flexibility in my earning, saving and routine expenses. Real estate is one of the most proven asset classes.
Homeownership also requires a bit of planning as you never know when household expenses will pop up. Airbnb can serve as a way to fund future repairs on your home. After paying off student loans, I've been using my Airbnb proceeds to also invest in real estate crowdfunding.
Make money from real estate to invest in real estate!
Learn more about Airbnb hosting and how much you can make in your area by clicking here!
Are you ready to start hosting on Airbnb? Or do you already host on Airbnb and if so, share with us some of your stats! We'd love to hear from you in the comments below, via the contact form on Financial Wolves or via email to iliketodabble.
Subscribe to get your free list of side hustles you can start this week!
Claim your free list of side hustles + tons of helpful resources to get started!
About Financial Wolves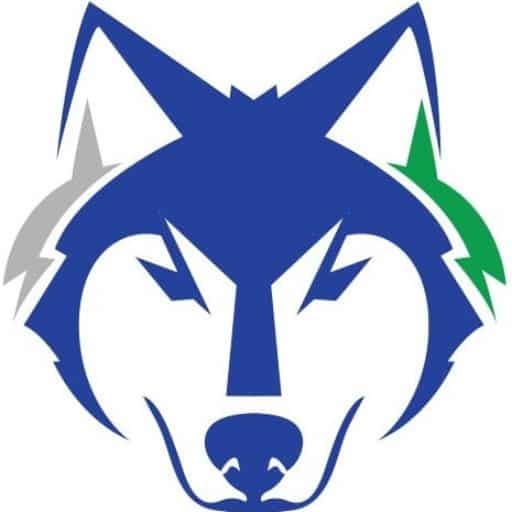 Financial Wolves is a blog focused on helping you make more money to achieve financial freedom. After repaying student loans with side hustles, I've shifted my focus to make more money from side hustles, real estate, freelancing, and the online economy. Follow us on Twitter and Facebook.
Related posts: 10 Enchanting Yurts For Rent On Airbnb
How We Made $2,000 Per Month by Renting Rooms in Our House
High Cost Of Living: How Do People Afford To Live In Expensive Areas?
15 Side Hustle Apps to Make Extra Money
The Best Side Hustles for You Based on Your Zodiac Sign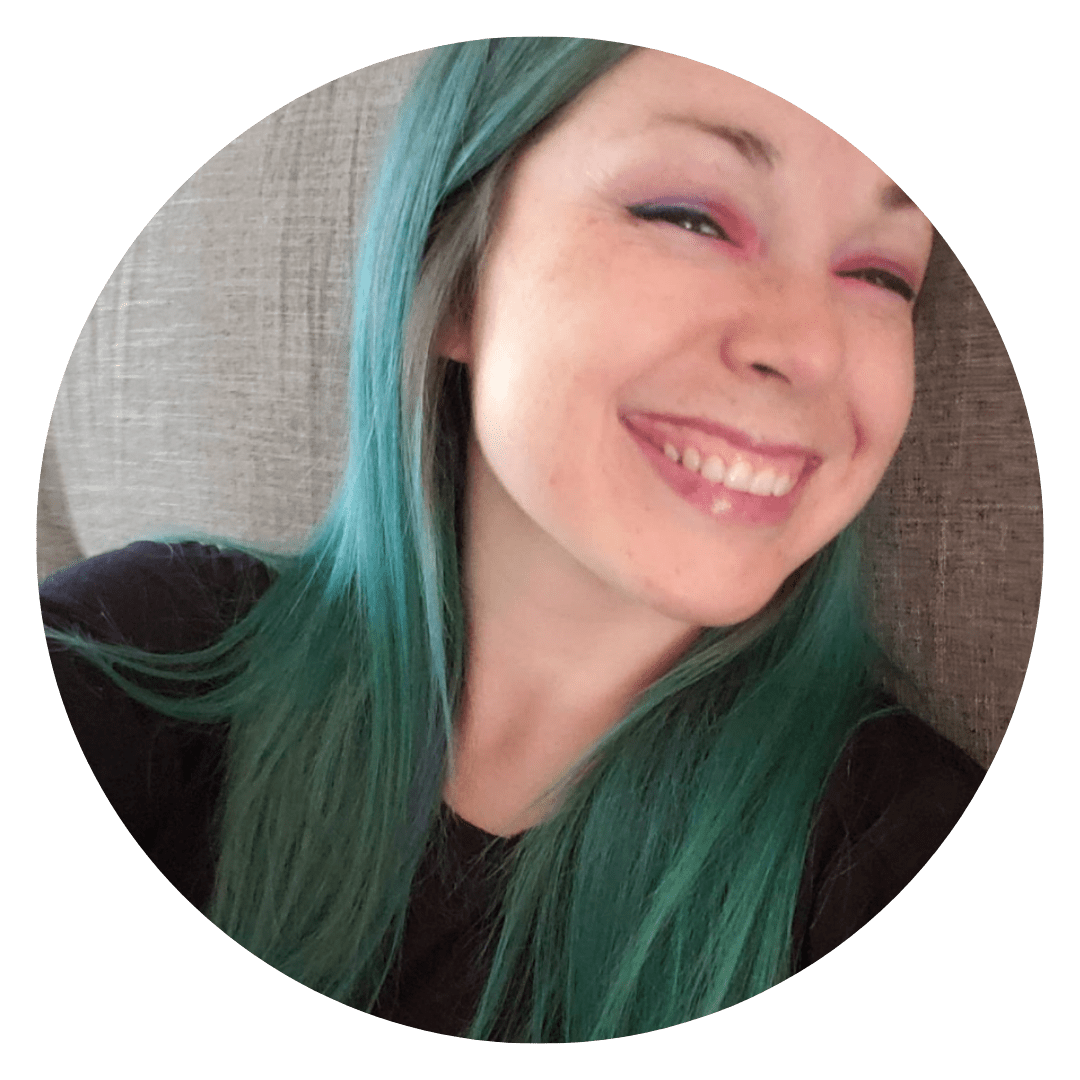 Daniella is the creator and author of iliketodabble.com. When their wife Alexandra and them aren't globetrotting or playing with their 7+ animals, they are dabbling and working towards a future of financial freedom.