This page contains affiliate links. Read my full disclosure for more information.
Free gift cards may not sound as exciting to you as they do for me, but listen up. Getting gift cards for free is basically free money.
Why would you want to pass up free money?
For example: As I was getting ready for our upcoming trip to Naples for some holiday family time, I wanted to get some cute gear to fully be prepared. I came across the cutest vintage backpack on Amazon for $30. But I DID NOT want to pay that much. I am cheap. Sue me!?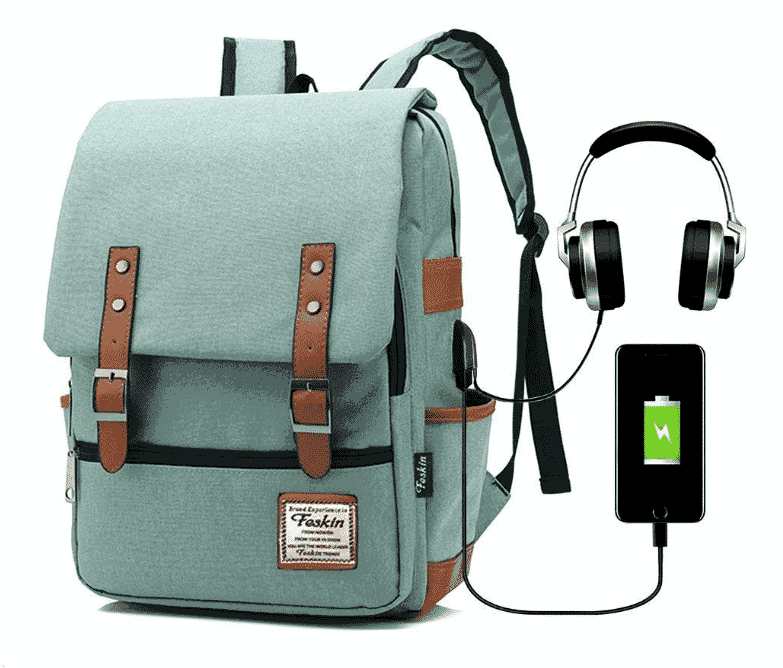 Instead I paid only $3 for it, thanks to free Amazon gift cards I had racked up through contests and on Swagbucks (when you sign up you will get a free $10 bonus). 
Free gift cards can help you get groceries online, pet care items and pet food, baby items, and even help you pay bills with free PayPal or Visa gift cards!
Not sure how to go about snagging yourself some freebie gift cards? There are tons of ways to get free gift cards that you probably haven't even thought of before.
The Money Tips Master List
Sign up for the master list of money tips that I use to get in shape for a future of financial freedom!
How to Get Free Gift Cards: 25 Clever Ways
Not only can you find free gift cards online, but you can easily find them offline as well.
This ultimate guide shows you how to get free gift cards by playing online, entering contests, signing up for apps, completing offers, and more.
Now, let's look into each one of these a little deeper.
1. Search Google and Giveaway Directories For Free Gift Card Giveaways
The easiest way to get free gift cards is with giveaways and contests. Good thing we have google to help us.
Start by entering in your google search bar 'free gift card giveaway'. You are bound to see some promising results with some great winning opportunity. You can never enter too many (but you might want to opt out of all the email spam that you might get for entering them).
Other search terms you could use include 'free gift card contest' or 'blogger gift card giveaway'.
In addition to google searching for giveaways, you can also check online giveaway directories.
Here are some giveaway directories that we like to surf:
Related posts: 10+ Legit Ways To Get Free Stuff
How to Score Free Concert Tickets: 12 Ways to Get Free Concert Tickets
2. Earn Free Gift Cards and Other Online Rewards With SurveyRewardz

You often see many different survey apps and sites offering gift cards for sharing your opinion about certain products and experiences. With SurveyRewardz, you not only can earn gift cards for answering surveys but you can also earn money to withdraw to a PayPal account, virtual Visa gift card or an actual CHECK.
Yea, you can also earn cold, hard cash with this one.
You not only earn gift cards and cash for answering surveys, you can also earn free gift cards by referring others. You can earn $3 for every person you refer + 15% of their lifetime earnings!
The best thing about SurveyRewardz is that the minimum payout is only $1 for PayPal (and varying minimum amounts for other withdrawal methods).
Here are the many different gift cards you can earn and their required minimum amount for payout:
Amazon Gift Card(minimum $5)
US Virtual Visa (minimum $5)
Panera eGift Card (minimum $5)
PayPal (minimum $1)
Check (minimum $5)
Best Buy eGift Card (minimum $5)
Dunkin Donuts eGift Card (minimum $5)
Dwolla (minimum $1)
iTunes Code (minimum $5)
Regal Cinema eGift Card (minimum $5)
The Home Depot eGift Card (minimum $10)
Walmart eGift Card (minimum $5)
Xbox eGift Card (minimum $15)
Sign up for SurveyRewardz here. It is 100% free and only takes 1 second. I earned my first $1 for payout literally 5 minutes after signing up (eek!)
Another site similar to SurveyRewardz that I love for earning free gift cards is Cashback Research. They pay out via PayPal or gift cards of your choice and you can earn up to $75 per survey!
Related posts: 17+ Ways To Make Extra Money By Taking Online Surveys
Qmee Review: Can You Really Earn Instant Cash?
3. Facebook is Literally a Gold Mine for Free Gift Cards
Two words: Facebook Groups. Use them!
I love Facebook groups and use them for just about anything and everything. I have one for this blog that you can join here.
When using the right ones for getting discount codes and finding free gift card opportunities, you will realize what a life hack you just stumbled upon!
I love getting free gift cards and discount codes this way. When using a certain Facebook group, your chances of being able to use that certain discount code or your chances of winning that certain gift card are much higher. This is because you have to be in the group to participate.
These groups aren't just open to the whole world or an entire audience like they may be with other brands, companies, websites/apps and retailers. But they are open for you to join.
This is my favorite group for discount codes (most the codes shared are 99% off): Coupons Deals & Codes 
This is my favorite group for giveaways: Blog Giveaways & Sweepstakes: Come enter to win!
You can also search Facebook for discount code and free gift card giveaway groups by searching for terms like 'free gift card groups' , ' discount code groups', 'gift card giveaway groups', etc.
4. Get $15 in Sign Up Bonuses ($10 for Ebates + $5 for Giving Assistant = $15)
Sign up bonuses are the easiest way to get free money online today. You can't cash out any of the bonuses or earnings into gift cards from any of these apps but a free $25 in the bank sounds like a better deal anyway.

Ebates and Giving Assistant are great online savings and cash back apps and websites that also pay you for signing up. It takes seconds to do so, they are 100% free and provide more ways to continuously cash out on cash back offers, cash back bonuses and referral bonuses.
Ebates is a cash back web app and extension that you can get anywhere from 2% – 20% cash back at a variety of online retailers and apps along with added savings percentages at featured stores. You can also earn more bonuses by referring others using your unique referral link.
When signing up for Ebates you get an automatic bonus of $10 added to your Ebates account where you can redeem via PayPal.

Giving Assistant is another cash back website where in addition to the signup bonus, you can also earn cash back by completing purchases through their online portal. Or check out their extension to activate current cash back offers for the sites you browse.
Then earn even more for referring your friends and family.
What makes this cash back site different is that you can opt for a certain percentage of your earnings to be donated to a Nonprofit charity of your choice.
You will get $5 just for singing up for Giving Assistant, redeemable via PayPal or check.
5. Get a Free Amazon Gift Card When You Use Amazon Trade-In
You can either use the Amazon website or their app to trade in your old tablets, kindles, cell phones, media players, video games and tons of other tech categories in exchange for free Amazon gift cards.  You can even trade in old DVD's and textbooks for gift card balance credits.
The best thing about Amazon Trade-In is you get an immediate offer for your old technology and free shipping when sending it in.
The process is pretty easy. Depending on where you live it can take up to 10 business days for them to arrive and be processed but you can track the progress in your Trade-In Account. If you are a qualified customer you can choose to be paid instantly when trading in a video game, game console, game accessory or Kindle E-reader.
Once your trade-in is received by Amazon and appraised, you will receive an e-mail notifying you if it was accepted or rejected. When the value has been paid, the amount is automatically show in your Amazon gift card balance.
See what you can get for your Trade-In here!
Related posts: 22 Creative Ways To Turn Your Clutter Into Cash
8 Ways To Make Extra Money Without Getting Out of Bed
6. Get $10 When Signing Up for Ibotta
Ibotta is a savings app and rewards program originally created to help people save money on their grocery shopping but has expanded into thousands of other shopping categories and online offers.
You can earn on Ibotta by:
Submitting your physical shopping receipts
Shopping online through the app
Fulfilling cash back activity bonuses
Participating in team activity bonuses
Referring others to the app
Using Ibotta has been the easiest way to earn some cash by shopping and referring others. To show you the proof, here is what I have earned on the app over the last year along with what is currently in my Ibotta wallet. You will get $10 just for signing up for Ibotta.
I can either withdraw the amount in my Ibotta wallet to Paypal or Venmo ($20 minimum), or redeem the amount for a variety of gift cards including:
Whole Foods Market Gift Card ($20 minimum)
AMC Theaters Gift Card ($20 minimum)
Amazon.com Gift Card ($20 minimum)
American Eagle Outfitters Gift Card ($20 minimum)
Applebee's Gift Card ($20 minimum)
AutoZone Gift Card ($25 minimum)
Bed Bath & Beyond Gift Card ($20 minimum)
Groupon Gift Card ($20 minimum)
Game Stop Gift Card ($20 minimum)
Starbucks Gift Card ($20 minimum)
Sephora Gift Card ($20 minimum)
Southwest Airlines Gift Card ($20 minimum)
Target Gift Card ($25 minimum)
Steak 'n Shake Gift Card ($20 minimum)
The Home Depot Gift Card ($25 minimum)
Uber Gift Card ($25 minimum)
Ulta Beauty Gift Card ($25 minimum)
iTunes Gift Card ($20 minimum)
And tons more gift card options for other merchants, retailers, online retailers, restaurants, apps, etc.
7. Use Instagram and Twitter To Find More Giveaways
Because of social media hashtags and the many ways to creatively use them make them the perfect tool for finding free gift cards using Instagram or Twitter.
On Instagram you can now follow hashtags. By following hashtags from contests, giveaways and freebie opportunities you can snag free gift cards that way.
Following any of the below hashtags on Instagram will help you find free gift cards:
#freegiftcards
#giftcardcodes
#giftcardgiveaway
#giveaway
#contest
#freebie
#amazongiftcard
On Twitter you can follow certain accounts like @heyitsfree or track freebie related tweets. A popular way many people are now using to hack for free gift cards are Twitter parties.
Twitter parties are a great way to find freebie opportunities including gift cards. Usually you will need to use something like TweetDeck to display all of the messages that use the party's hashtag separately. This is so you are less likely to miss posts and can participate effectively.
Twitter parties are easy to register and be apart of. Usually all that is required is a tweet using the designated Twitter party hashtag.
To find Twitter parties to join and participate in, start with searching on Google for things like 'Twitter parties for free gift cards' or 'Twitter parties for giveaways', etc.
You can also find Twitter parties by following your favorite companies and brands on Twitter to watch for Twitter party announcements, or following along on Twitter party calendar sites like Freebie Mom.
Or you use the search bar on both Instagram and Twitter and try searching for 'free gift cards' to see what else you can find.
8. Select From a Variety of Free Gift Cards By Linking Credit Cards to Drop

Drop is an app that lets you earn rewards by automatically giving you points for shopping and spending with any of the credit or debit cards that you link to the app. You are then able to redeem those points for a variety of gift cards. You also get $5 just for signing up and downloading the app using my link. 
Some of the gift cards you are able to redeem points for are:
Starbucks Gift Card (5,000 point minimum)
Aerie Gift Card (5,000 point minimum)
Dunkin Donuts Gift Card (10,000 point minimum)
Old Navy Gift Card (10,000 point minimum)
Nordstrom Gift Card (10,000 point minimum)
Amazon Gift Card (10,000 point minimum)
Best Buy Gift Card (10,000 point minimum)
Uber Eats Gift Card (15,000 point minimum)
And more at a variety of other online or in store retailers, restaurants, apps, etc.
Related posts: 86 Genius Tips To Save Money Every Day
50 Ways To Make An Extra $500 A Month
9. Transfer Your Prescriptions For Free Gift Cards
Ok, this is one of the newer ways I have heard of. And by far one of the easiest!
Even though I don't take any prescriptions, my wife does. So when we learned she could earn a free $25 gift card from Walgreen's for transferring her prescriptions there from CVS, we jumped on the offer!
Walgreen's is not the only Pharmacy that rewards you for transferring your scripts to them. Other pharmacies that offer free gift cards for prescription transfer are Safeway, RiteAid and Kmart.
Related posts: How To Save Money On Healthcare
10. Earn Free Gift Cards and Rewards on PrizeRebel
With PrizeRebel you can earn rewards by answering surveys, watching videos, completing tasks, referring others and many other ways. Those rewards are usually granted via points.
Then you can redeem those points for a variety of gift cards including Amazon Gift Cards, PayPal Money, Visa Prepaid Gift Cards, Restaurant Gift Cards and basically any other gift card you can think of.
You can also enter contests and raffles on the site for free gift cards.
As you level up through earning more points, you also earn certain benefits. These certain benefits include increasing percentages for referral bonuses, special bonuses, prize discounts and special statuses on automatic prize processing as you increase in levels.
PrizeRebel is really an amazing site for earning free gift cards and rewards. Read here how one member was able to earn $17,817 through PrizeRebel alone. Plus, it is completely free to signup!
11. Play on GrabPoints for Free Gift Cards

On GrabPoints you can earn reward points for answering surveys, watching TV, completing offers and downloading other apps on your phone. Those reward points are then exchanged for free gift cards.
How it works is advertisers pay GrabPoints for engagements. They recruit members like you and I to do online activities for free gift cards and PayPal cash.
Gift cards and PayPal cash aren't the only rewards you can earn with GrabPoints either. You can also earn real cash, crypto and gaming rewards.
Some of the gift cards and other rewards available through GrabPoints include: 
Windows Gift Card
Netflix Gift Card
Walmart Gift Card
Airbnb Gift Card
Xbox Gift Card
Amazon Gift Card
Google Play Gift Card
Bitcoin
Facebook Game Credits
Playstation Store Gift Card
Pokemon Go Coins
And tons more
I personally find the surveys and trials on this app to be much easier to qualify for and complete when compared to similar sites and apps. The point payout for activities versus how many points you need for each reward redemption seems much more quickly to attain than other apps like Swagbucks. I was able to have a payout to my PayPal within my first 48 hours of using this app.
You can check out more about GrabPoints here. 
12. Earn a Free $5 Bonus When Signing Up for InboxDollars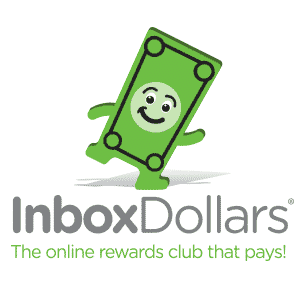 InboxDollars is an app where you can earn free gift cards and cash for a variety of online activities.
You can get paid on InboxDollars for the following activities:
Answering surveys
Completing offers
Signing up for other subscriptions
Downloading apps
Searching on the web through their InboxDollars search console
Using the 'Spin and Win' feature
Playing games
Watching videos and ads
Confirming emails
Purchasing Groupons
Referring friends
Entering 'WinIt' codes
InboxDollars doesn't allow you to cash out until you reach the $30 minimum. Once your minimum is reached you can chose from a variety of merchant eGift cards including Amazon, AMC, eBay, Facebook, Target, Kohls, Playstation, Xbox, Uber, and more.
You can even opt to get paid by check or via Delta Airlines gift card. Seriously, you can earn free money towards your next flight, talk about a hidden travel hack!
Click here to download/register the Android app for InboxDollars, free $5 bonus included.
Click here to download/register the IOS app for InboxDollars, free $5 bonus included.
Related posts: InboxDollars Review: What Happened When We Tried It
Steady App Review: 10 Side Hustles That You Can Do Through The Steady App
45 Life Hacks That Will Save You A Ton Of Money
Ways To Make Extra Money: 28 Ways To Make An Extra $100 Every Day
13. Get a Free Target Gift Card When Trading In Your Other Unwanted Gift Cards At Target
Did you know you can bring almost any other gift card to Target and they will give you a Target gift card of the same value in return? Yea, pretty awesome.
How it works is you first look up if the gift card you want to trade-in for a Target gift card is one of their currently accepted cards. You can do this on this page.
Some cards they currently accept:
Ann Taylor
Best Buy
Starbucks
Kate Spade
Bath & Body Works
Chili's
Pac Sun
Panera
Nordstorm
Walmart
Taco Bell
And mostly any others you can think of
Then go to this page to see what location near you is a participating Target Trade-In store. Then go to the store, tell them you have a gift card to trade in, wait for a couple of magic on their end and wah-lah, you have a free Target gift card!
14. Earn Rewards on Gift Card Granny
Gift Card Granny is normally used to find gift cards with up to a 50% discount. What many don't know about Gift Card Granny is that you can also use it to earn points towards completely free gift cards and even stack savings for more money.
Ways to earn points on Gift Card Granny include:
Signing up for their newsletter
Referring others
Making a purchase on Gift Card Granny
Reading blog posts on the site
Submitting coupons
Submitting secret deals
Downloading the app
After earning points by completing any of the applicable tasks you are then able to redeem them for gift cards, depending on the amount of points you racked up.
Below are redemption examples and ratios you can expect to see on Gift Card Granny:
Redeem 5,000 points for a $25 Amazon eGift card
Redeem 5,000 points for a $25 Airbnb eGift card
Redeem 1,000 points for a $5 Michael's eGift card
Redeem 2,000 points for a $10 Nintendo eGift card
Redeem 4,000 points for a $20 Overstock.com eGift card
Sign up for free for Gift Card Granny and get a free 200 points to start off with. 
15. Look for Promo Codes to Redeem for Free Gift Cards
There are sites that list current promo cards that can be redeemed for either free gift cards, discounted gift cards, or a discount off a total price. A popular way of finding promo codes and coupon codes for discounts is by using Groupon and navigating to 'Coupons' and then to 'Stores'. They currently have Amazon promo codes that provide up to 75% off.
You can also search in Google for terms such as 'promo codes for free gift cards' or 'free gift card codes'. This may often lead you to free gift card generators and review posts of other sites and apps that can help you acquire these kinds of codes.
Be careful of free gift card generators. They seem cool and as if you are able to get a free gift card from one click but that isn't ever the case. Usually these sites want you complete a series of offers or sign up for other things. Be weary of what they ask you and if it seem fishy at all or another way to spam up your mailbox, try a different plan of attack.
16. Earn Points on Recyclebank.com for Free Local Gift Cards
Recyclebank was founded in 2004 to create waste-free communities. They reward members for reducing waste and learning how to reduce waste.
You can earn points on Recyclebank.com by reading blog posts and recylcing (if your waste hauler has partnered with Recyclebank). You can then redeem those points for free gift cards, including gift cards to small local businesses, or special offers like $10 off $30 at Bed Bath & Beyond.
You can see which local gift card you can earn by entering your zip code here.
Recyclebank also hosts contest to win free gift cards for as low as 10 points (which you can earn double that by reading one article). Gift cards you can win include Amazon gift cards, Apple gift cards and Best Buy gift cards, among many others.
Related posts: 10 Green Eco Friendly Products On Amazon To Help You Live A More Sustainable Lifestyle
17. Get Free Gift Cards for Unlocking Your Screen and More With S'more
S'more is this adorable lock screen app that actually pays you in free gift cards just by unlocking your phone daily. They are able to do this by placing ads and content on your lock screen.
Every day they will give you points in exchange for having the S'more lock screen installed. It doesn't matter how many times you see it, you'll have points added to your account. Continue to use your phone normally, and get paid for it.
You can also earn points by completing paid surveys and offers, and by referring your friends and family. Once you've earned enough points you'll be able to redeem them for free gift cards to retailers including Amazon.com, Target, CVS and more.
18. Shop During Special Promotions
Sometimes at stores like Target and Forever 21 they have special weekends (especially around the holidays and Black Friday) where you can get free gift cards just for showing up!
If you shop there during a specific time or spend a specific amount of money, they will give you something like a free $5 gift card to spend on your next visit.
I got a free $10 gift card during Black Friday at Forever 21 last year. I was there right when the doors opened though and it was the luck of the draw because they had three types of gift cards you could get: a $5, $10 or $25 gift card. I was lucky enough to at least get the $10 gift card!
19. Get a Free $40 in Airbnb Travel Credit
If you haven't yet tried out Airbnb for any of your travel accommodations, I suggest it as a must!  Go ahead and do so here to get $40 off your next trip. Airbnb is the best way to rent unique accomodations and feel like a true local on even the lowest of budgets.
Don't believe me? Check out this tiny house we stayed at on a horse ranch in Colorado or this apartment in Athens, Greece for only $40 a night! Your free $40 credit would basically cover a 1 night stay.
After you sign up and agree to the terms of Airbnb, that free credit is all yours to enjoy!
Remember to use this link in order to get $40 credited to your account after sign up so you can book your first Airbnb trip with your credit ASAP.
Related posts: 10 Unknown Airbnb Hacks You Have To Try
31 Ways To Save Money When You Travel
20. Earn Free Gift Cards With Nielsen National Consumer Panel
If you are familiar with Nielsen at all, you might know that this company is known for paid studies. They have a part of Nielsen that pays you to use your internet as you normally would, which is one of my favorite online money hacks. If you would like to learn more about getting paid for your internet usage, click here.
Nielsen has another join to their venture called the National Consumer Panel where you earn rewards for sharing your shopping opinions.
After you register for free with the National Consumer Panel you will receive a handheld scanner to scan items you buy. After you scan your purchases, your shopping data will be shared with NCP and you will receive points to redeem for gift cards, gifts, sweepstakes entries, and more.
21. Ask for Free Gift Cards for Your Birthday or The Holidays
Don't try to drive yourself crazy with even more clutter around the house. Instead of asking for more stuff from family and friends for your birthday or during the holidays, ask for gift cards to your favorite online shopping sites, stores, restaurants or apps.
People enjoy going to grab a quick gift card more than they do hunting for your special requested item anyway. This way you're happy, they're happy and all is well.
If you end up getting gift cards that you didn't necessarily ask for, exchange them or sell them online.
22. Spend a Certain Amount at Old Navy and Get Free Super Cash
So if you ever shop at Old Navy, you know that Old Navy has this awesome way of giving back to you with Old Navy 'Super Cash'. It is basically an incentive to get you to keep coming back for more ;).
Old Navy had a sale mid November where everything in the store was 40% off. Since I needed some new flats and a couple of long sleeve T's, my wife and I went for the deals. We spent about $90 and got way more than we should have for our money.
Because of how much we spent on that weekend, we got $60 super cash to use for the dates of 11/28-12/4 in store, online or at an outlet!
We never go clothes shopping anymore so this splurge was DEFINITELY worth it.
23. Earn Rewards With Toluna Opinions
Toluna Opinions is where you can earn rewards for answering surveys, participating in daily lotteries and engaging in the community. Points that you earn can then be redeemed for PayPal cash, Amazon gift cards and more.
The surveys on Toluna are among the easiest to use in my experience. Most other survey sites seem outdated but Toluna is intuitive and won't make you want to pull your hair out.
Other gift cards you can redeem points for in Toluna:
$10 Red Box gift card for 30,000 points
$10 Starbucks gift card for 30,000 points
$10 Petco gift card for 30,000 points
$10 Panera gift card for 30,000 points
$15 Sephora gift card for 45,000 points
$25 Global Hotel Card by Orbitz for 75,000 points
$30 PayPal gift card for 95,000 points
$25 Walmart gift card for 75,000 points
And more
Check out how to get started earning free gift cards on Toluna Opinions here.
Subscribe to get your free list of side hustles you can start this week!
Claim your free list of side hustles + tons of helpful resources to get started!
24. Get Free Cash With Dosh
Dosh is a cash back app but not in the way you are used to with other cash back apps. Instead of having to scan a receipt or mail in rebates, Dosh uses your linked cards to instantly apply cash back when you make purchases at participating merchants. This includes shopping, dining out, ordering online, and even purchases at the gas station.
Dosh doesn't have any way to earn free gift cards but does give you a free $5 just for signing up.
Once your Dosh wallet reaches $25, you can withdraw the amount to either your bank account, Paypal account or opt to donate it to a charity of your choice.
Related posts: Dosh Review: Should You Link Your Card?
How To Create A Budget When You Are Horrible With Money
25. Earn Points With Travel Reward Credit Cards (to Redeem for More Travel)
I use the Chase Sapphire Reserve credit card to earn points on any purchases made with that card, that go straight towards our travel. When those points are redeemed, their value ranges on what I purchase whether it be airline tickets, rental cars or hotels (and specific times of the year will change their value).
This is my favorite 'free gift card hack' because those points earned from my past purchases kind of act like free gift cards that I get to redeem for travel.
In addition, the card had no sign up fee and any flights I book through their portal are 50% off. The application process is pretty simple and if you apply today using my link, you can earn 50,000 bonus points after you spend $4,000 on purchases in the first 3 months from account opening. The best thing about this card, there are no international fees!
Related posts: 12+ Ways To Travel For Free
Expedia Travel Hacks To Save More Money
What other ways do you love to utilize in order to get free gift cards? Share with us below in the comments!
Pin it for later!