Our website is supported by our users and contains affiliate links. We get paid when you purchase or sign up for anything through those links. Read the full disclaimer for more information.
Last Updated on June 3, 2021 by Daniella
If you're an athlete or simply enjoy being active, you might have a bunch of sporting equipment around your house or garage that is going unused. If you're looking for a reliable place to sell it, SidelineSwap might seem like an attractive marketplace.
Read on for our review of SidelineSwap and discover if it is a viable option for you to make some extra cash by selling your athletic gear.
What is SidelineSwap?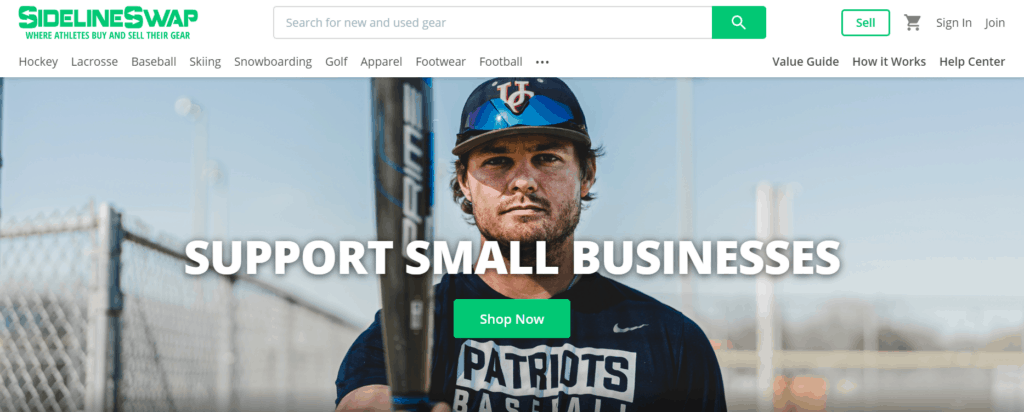 SidelineSwap is an online marketplace for athletes to buy and sell their gear. Sellers can list their items online and easily connect with potential buyers. Buyers can browse gear by sport, then by item.
It makes sense – sporting equipment can be very expensive. Not only that, but unused equipment takes up a lot of space. Therefore, this platform is perfect for people on both sides of the buying and selling game.
In other words, it increases access to affordable sporting gear while providing a way for sellers to make some serious cash.
How to Get Started with SidelineSwap
Getting started is easy. Users can sign up on the website or download the SidelineSwap app. Users sign up with their email address and can start listing items immediately. They must post a couple of photos of each item, add a few details about it, and decide on a price to create a listing.
Users must list any deficiencies with an item and are encouraged to write a detailed description. The website and app have guidelines on how to take great photos and how to complete a listing in a way that is most attractive to buyers.
Once an item is listed, users can view the item on the website or app. Buyers can either purchase the item and pay for shipping immediately or they can send the seller a message to make an offer below the asking price. The buyer always pays for shipping.
All payments are made via the website. SidelineSwap takes 12% of the sale price of the item and a 3% processing fee. The 12% fee is decreased to a 9% fee after a seller makes six sales.
After a buyer pays for an item, the seller is responsible for printing a prepaid shipping label, packing the item, and sending it to the buyer. Once an item is delivered to the buyer, the seller is paid. Buyers and sellers can leave each other feedback. This helps people to become Elite Sellers on the website, which helps them earn an Elite Seller badge next to their name. This is a form of clout that helps them make more sales as a trusted seller in the future.
Categories of Athletic Gear
SidelineSwap offers a wide variety of categories to both buy and sell gear on the site.
Categories include:
Hockey
Lacrosse
Baseball
Skiing
Snowboarding
Golf
Apparel
Footwear
Football
Bikes
Softball
Soccer
Basketball
Tennis
Figure Skating
Field Hockey
Hiking & Camping
Fitness
Surf
Electronics
Boxing
Motocross
And more
Advantages of SidelineSwap
There are plenty of things that people appreciate about SidelineSwap. Here are a few examples.
It's Specialized
Perhaps the thing people like most about SidelineSwap is that it's specific to sporting goods. Users can use the site to sell equipment, clothing, and more based on the sports category. Athletes and sport enthusiasts can purchase gear that still has tags on it, is lightly used, or even well-loved items.
The important thing is that the site only sells athletic goods and athletic wear, so users can expect a streamlined experience.
It's User-Friendly
As a bonus, the website is user-friendly. It has a search function, so users can jump directly to listings of items that they need. This is especially helpful for items that are not sport-specific.
The website is also very minimalist. This is helpful when searching through items that can be tough to categorize. Essentially, it doesn't feel like you're sifting through a bunch of clutter when navigating the website. Instead, if you're looking for something specific, it's very easy to find.
It Has Good Variety
The website has attracted over ten million people to download the app. This means there are plenty of people offering all kinds of gear, so there is a lot to choose from when shopping on SidelineSwap.
Additionally, there are a lot of buyers to buy your sports goods. For example, if you're selling golf clubs, you may find shoppers looking for all sorts of brands, which makes selling your clubs that much easier.
Disadvantages of SidelineSwap
While there's plenty to brag about on this website, there are a few shortfalls as well. Here are a few examples:
Old Items
One of the first things users notice is that some items are in great condition, and others aren't. It can be difficult to tell how old an item is, and any damage unless the seller posts very detailed photos and descriptions.
Of course, most people do not purchase brand-new gear just to sell it online immediately afterward, but there is an abundance of gear that is far past its peak.
Shipping Costs
Marketplaces such as Amazon have conditioned us to be used to free shipping. However, these items are coming from people and small businesses around the country rather than large warehouses, so someone must be responsible for the shipping costs.
Availability
SidelineSwap has very little control over what people are selling on their site. Therefore, some items are not always available.
For example, if you're looking for a specific item such as pink boxing gloves, there may be a pair available today but not tomorrow. If there are niche items, they may not be available, or if they are available, they may have a high price.
SidelineSwap vs. eBay
If you've decided that you want to sell your gear, you might wonder which site is best to sell on. Here are a few things to consider:
Trading on SidelineSwap
SidelineSwap has a trade feature. However, people who are selling their items are not often looking for a trade. Instead, they are simply looking for cash in exchange for their clutter. Therefore, while the trade feature may be nice for some, it is not typically ideal.
If you find a trade option attractive, then here's how it works:
One user sends another user a message to ask if they're willing to trade items
Users set their items to the same price
Users buy the items from each other
Users print shipping labels and deliver the items to each other
Users 'cash out' on the website and only pay for the shipping on the items received plus 12% of the value of each item.
Again, this is a nice feature that sets SidelineSwap apart but is not a deciding factor for most. Regardless, it is important to be aware that this is an option before deciding which platform to sell on.
Ease of Shipping
Both websites offer prepaid shipping labels that users print at home. However, eBay's process is much simpler as users click through to a screen that allows immediate printing. SidelineSwap's website is subtly different by directing users to a webpage and then sending it to your printer.
While the extra step might not be enough to deter users from using the site, it is a notable difference.
Payment Process
The goal of selling items online is simple: get paid.
Both eBay and SidelineSwap have selling fees. SidelineSwap takes a 12% fee, and eBay takes 13%. SidelineSwap pays out 48 hours after an item arrives at the buyer's doorstep. eBay promises payment within 24 hours of a confirmed delivery unless the user does not provide tracking information and chooses not to use the eBay printed label. In this case, payment can take up to 21 days.
However, if users keep all else equal by printing the label online and shipping on the same day that a buyer pays, then they should be paid out either 24 or 48 hours after the item is delivered to the buyer.
Alternatives to SidelineSwap
There are alternative sites to SidelineSwap when looking to sell your athletic gear. If you're looking to sell online and ship items, you can use Refit Athletic or Poshmark for clothing and sites like PlanetGear and GearTrade for used equipment. You can also check out this article about used outdoor gear.
For those looking to sell gear locally, consider sites like Craigslist and Facebook Marketplace.
Facebook Marketplace has quickly become an easier to use alternative to Craigslist and is generally safer due to being able to access users' profiles to verify that you're working with a real person. Other options include Letgo, swap.com, and OfferUp.
There are also often local consignment shops for people looking to sell their gear in person. Play It Again Sports might have a retail location in your area. You can also search online for sporting goods-specific consignment shops.
Sign up to get your FREE list of items to flip and resell!
Get your list of over 30 ideas for items to flip and resell for a profit!
SidelineSwap Review: The Bottom Line
SidelineSwap was created specifically to connect buyers and sellers of athletic gear. They have one of the most robust user bases and a continuously rotating selection of items. While their gear offerings can range from new to very old, it is the most user-friendly site of its kind.
As you look to turn your clutter into cash, we can recommend checking out SidelineSwap to offload anything from clothing items to technical gear and more.
Have you tried SidelineSwap before and if so, what has been your experience? If not, what other selling apps you do you love to use? Tell us in the comments below!
More reviews:
Pin it for later!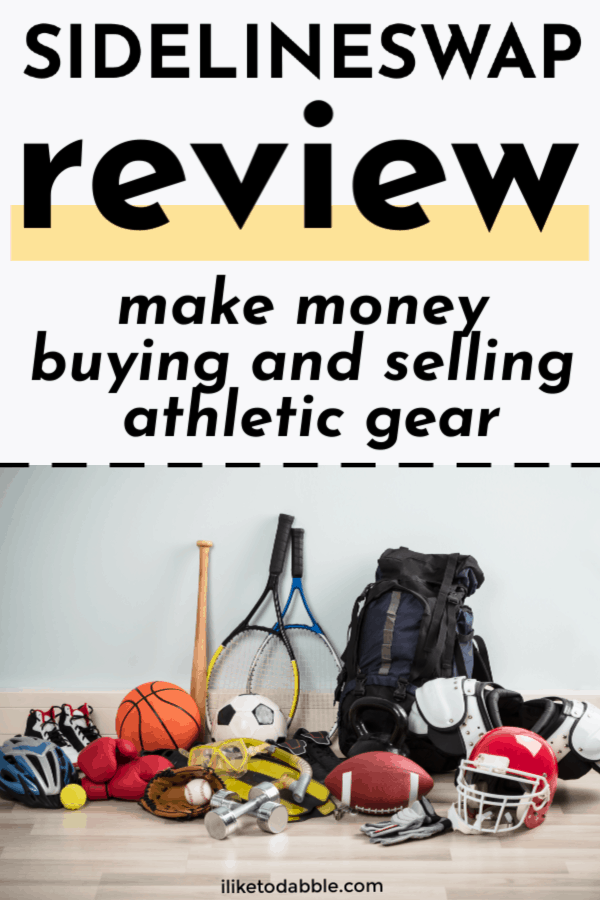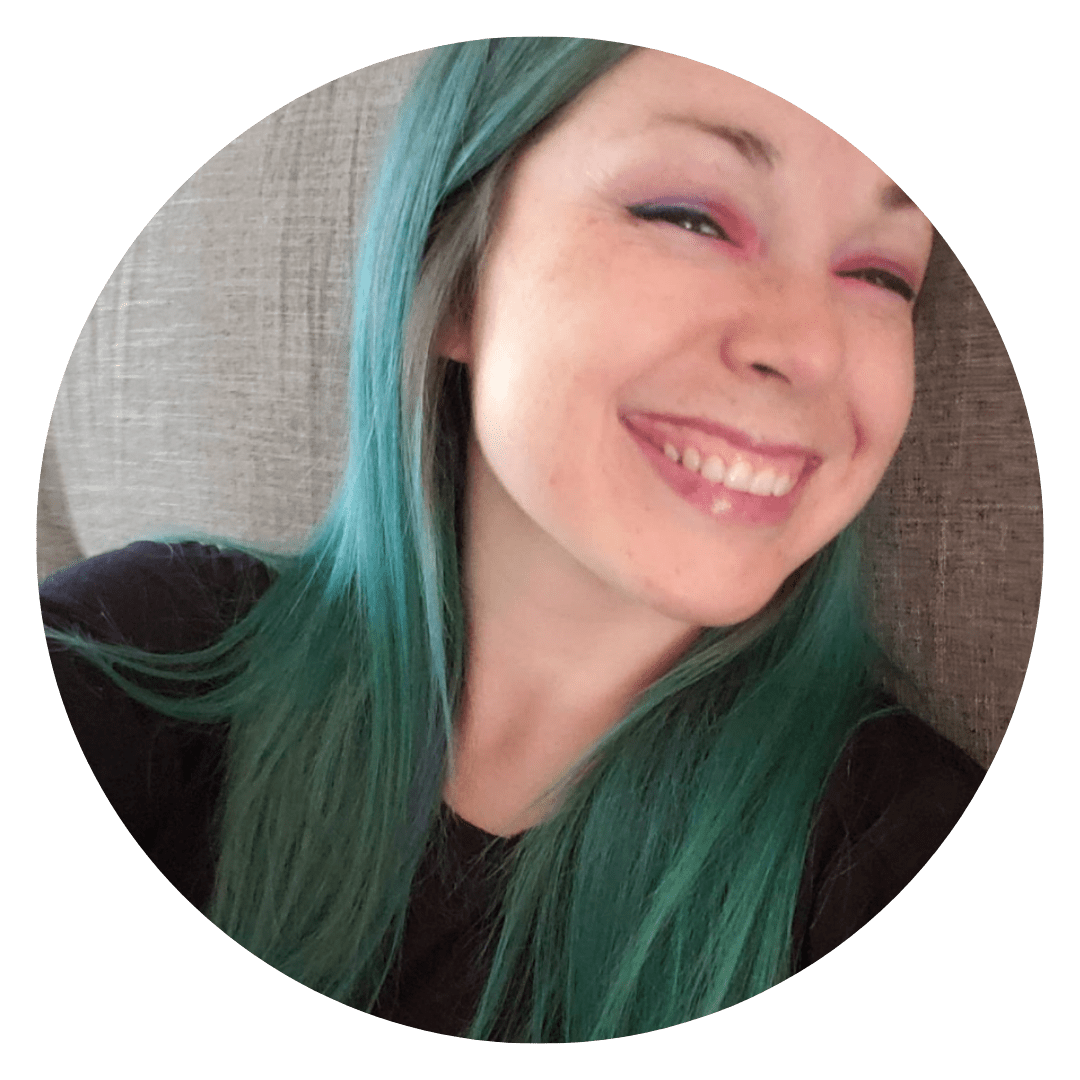 Daniella is the creator and author of iliketodabble.com. When their wife Alexandra and them aren't globetrotting or playing with their 7+ animals, they are dabbling and working towards a future of financial freedom.