Our website is supported by our users and contains affiliate links. We get paid when you purchase or sign up for anything through those links. Read the full disclaimer for more information.
Last Updated on November 17, 2022 by Daniella
What do you do when you need a template, tracker, checklist, or a printable invitation for an upcoming event? You either create your own or go to sites like Pinterest or Etsy to browse for the perfect digital download product for your vision or need.
Well, those people are making semi-passive income when you purchase their digital products and it isn't complicated or expensive to do so. They are literally making money from their creative energy and it's something you can do too with your own creations.
You can actually start with no money upfront which is why it's one of my favorite ways to build my earning power (even as a side hustle idea too). I'm here to give you the exact tools and ideas to get started.
What you'll learn in this article:
What is a digital product
Takeaways from my real life experience
Ideas of what to create
Tools needed
Actions to take to get started
Before we dive in, take my free side hustle quiz to make sure creating and selling digital products is right for you!
What is a digital product?
A digital product is a product that is digitally created and sold as a digital download. When someone purchases a product online they receive an instant digital download as the product.
They don't always necessarily have to be used exclusively online. For example, there are several products that make wonderful digital products and digital downloads but can also be used as physical products after downloading and printing such as workbooks, printables, and more.
To learn more about how to create printables for semi-passive income, check out my friend Julie's
free workshop
about how to get started!
How can digital products make semi-passive income?
Digital products are an especially lucrative semi-passive income source with low costs to create the products online, no purchasing of physical inventory needed, no physical storefront to rent and maintain, and no physical packing and shipping supplies or costs needed.
The costs that you should expect to have are:
Cost of online tool to create your products
Cost of whatever online store platform you decide on
Any other business costs such as business registration fees, licensing fees, accounting and lawyer fees, etc
The digital product is only created once they are uploaded to your store platform to sell. There is no additional work needed after that besides promotion which you can automate with tools like Pinterest – meaning everything you make from your digital products become semi-passive income (as long as you account for these costs in your pricing). The customer will receive their digital download automatically upon purchase through your store platform.
I say semi-passive because digital products take some work to maintain steady purchases. That includes admin work like answering customer questions, ongoing marketing efforts through Pinterest like running ads and measuring their performance, or periodic updates to your products that you take care of yourself. However, you can outsource these tasks and most of your income will remain pretty passive because there is no physical action on your part when purchases are made from customers.
They also never sell out because they are digital and not physical.
Can you sell digital products on Etsy?
Yes, Etsy is one of the most popular online store platforms to sell digital products for semi-passive income due to how easy Etsy stores are to set up and maintain.
However, it isn't the only platform you can use to sell your products.
Tools to Create Digital Products to Sell for Semi-Passive Income
I've made tens of thousands of dollars from digital semi-passive products alone since I started creating them in 2019 for an additional income stream.
In that time, I've tried out many different tools and found these to be my favorites:
Sign up to get your FREE Side Hustle Idea Mind Map Template
This mind map template will help you decide everything you need to do to get your idea up and running + see if it is the right idea for you.
10 Digital Products to Sell Online (Make Semi-Passive Income)
There are probably thousands of different types of digital products out there that you could create to sell online and make semi-passive income.
Here are 10 digital product ideas to get started brainstorming with.
1. Workbooks
If you have a topic that you are an expert in, enjoy talking about, and teaching, you can create a workbook (or several) on certain aspects of that topic.
The workbook would be downloaded digitally but can be used either in the following 2 formats:
Fillable pdf, used digitally via your web browser or mobile phone
Printed and used physically
Examples of workbooks to create and sell for semi-passive income:
Budgeting workbook
Investing workbook
Goal setting workbook
2. Printables
Printables were my first introduction to digital products and the first digital product I ever created and sold. You can easily create printables using free online tools like Canva but be sure to read their terms of use to see what you can and can't use for commercial use (which means what you can and can't sell for profit).
Printables are digital downloads that are physically printed and used like:
Calendars
Guides
Checklists
Trackers
Coloring pages
Planners
Journal sheets
Bullet journals
They can also be used as fillable pdfs.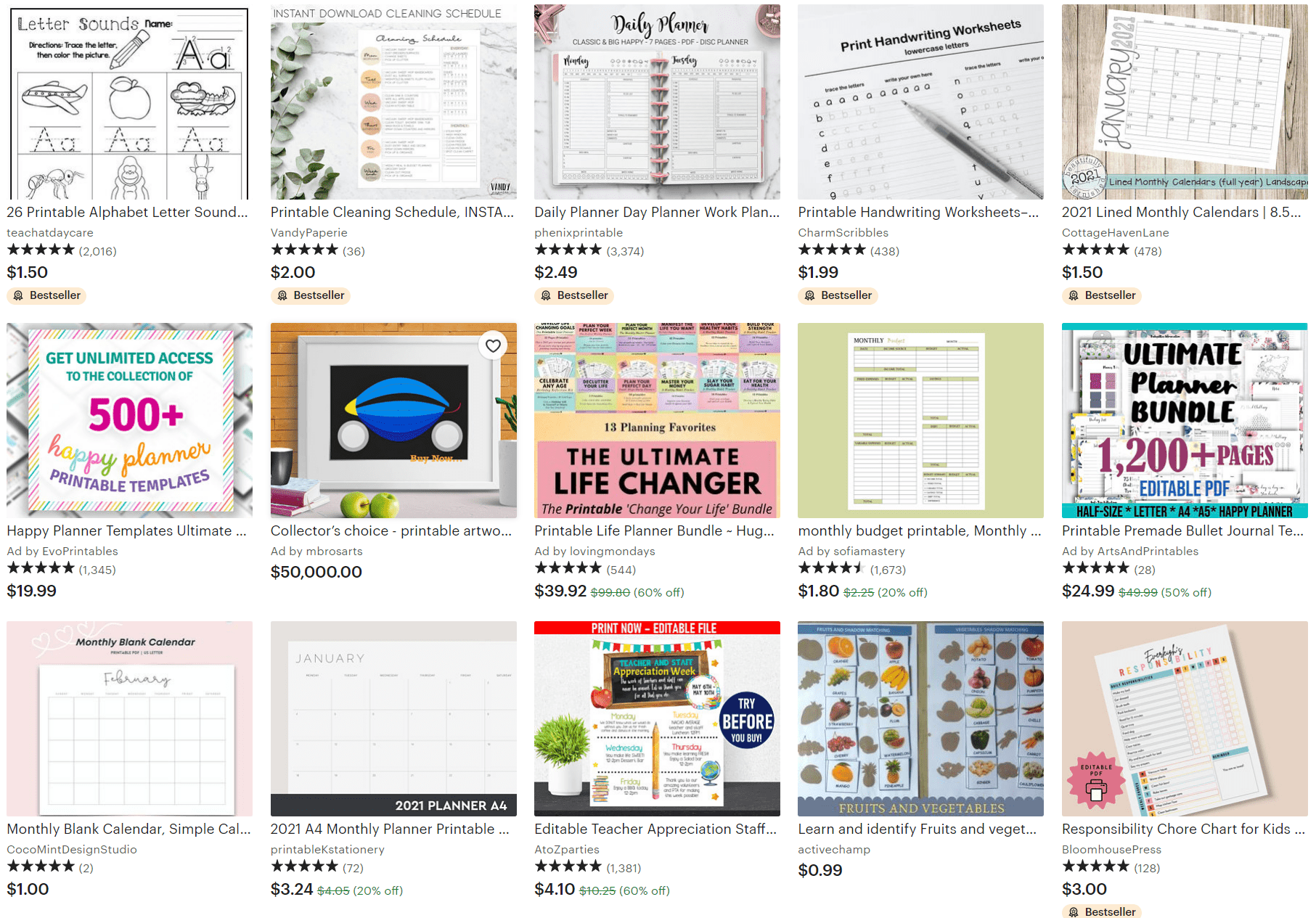 To get started creating and selling printables as digital products, check out this free workshop.
3. Ebooks
Ebooks are books that are created and used digitally. Instead of creating a physical book that you would need to get a publisher for, self publish, and order copies of to sell – you can write an eBook online to sell on your store.
Danielle Desir is an author, blogger, podcaster, and speaker who has made eBooks one of her most powerful semi-passive income sources with having written and self published 5 different eBooks.
Ideas of different eBooks to create:
How to create a profitable YouTube
How to learn to code
4. Excel or Google sheets templates
Do you love tracking your income, spending, saving, and investments in spreadsheets? Do you already have a great template and linked visual charts in the spreadsheets that you already use?
Then you already have a digital product that you can start selling today.
Excel and Google Sheet templates are one of the easiest digital products to create and sell and are a popular seller on Etsy.
More ideas for excel/google sheet templates to sell online:
Bookkeeping spreadsheet
Pricing spreadsheet
5. Social media templates
One of my best selling digital products is a Pinterest template bundle I created from some of my highest performing pin designs from my own business and started selling the end of 2020. Social media templates are nothing new and are a great digital product idea to start with, especially if you love creating social media posts and have a great track record on whatever platform you choose to create templates for.
Social media templates are also a great semi-passive income source to add to your income streams if you are a social media manager, blogger, virtual assistant, or any other online creator where it might make sense.
More social media template examples and ideas:
Instagram templates
Linkedin page templates
6. Resume template
Do you have a strong resume that has landed you high paying jobs that other people would greatly benefit from? Or maybe you work in human resources, a hiring manager, or have any sort of experience or expertise where you can position yourself as a career expert/authority?
Then selling your resume template online could be the perfect semi-passive income idea for you. You've already done the work. Now all you have to do is determine what makes your resume template (or templates) different or unique from others currently on the market and refine it for the audience you want to reach.
Examples and ideas for resume templates to sell:
Nurse resume template
Business analyst resume template
Teacher resume template
Software engineer resume template
7. Fonts & Designs
As with most online business owners, I source some of my designs and fonts for my website and projects from other small online business owners. My favorite platform for this is Creative Market. Creative Market is where many online artists and small businesses sell their fonts, designs, illustrations, templates, and more.
If you are someone who has great handwriting, you can create your own font to sell online for semi-passive income using online tools like Calligraphr. If you want to create online designs instead, I suggest getting familiar with Adobe products. Canva is great for social media stuff but when you are selling individual designs like icons and illustrations for commercial use, you need a more professional product like Adobe Creative Cloud.
More design ideas to sell online:
Gifs
Buttons
Other website elements
8. Website themes, templates, & plugins
Another great semi-passive product idea are creating website themes, templates, and plugins for those who need them. Popular platforms that people often look for themes, templates, and plugins for are WordPress and Shopify.
You might need some coding knowledge for plugin creation but thanks to tools like Astra, you can create website themes and templates with little to no coding knowledge. You can then sell these themes and plugins directly through WordPress or Shopify or using sites like Creative Market, Etsy, or your own Shopify store.
More website themes, templates, and plugin ideas to create:
Astra templates
Elementor templates
Wix themes
Squarespace themes and templates
9. Stock photos & photo presets
If you are a photographer, aspiring photographer, or put together gorgeous presets for your photo filters online using apps like Lightroom, you can make money selling photos online.
Stock photos are constantly in demand for bloggers, vloggers, and anyone with an online platform. An photo filter presets are in even a higher demand for social media influencers wanting to look "on brand". You can create your own packages of these to sell on Etsy or your own brand's online store.
Types of stock photos to create:
Feminine stock photos
Home office stock photos
Product mockup stock photos
10. Build plans
I use to be obsessed with tiny homes (and sort of still am). When I was originally looking for tiny homes online to buy, many were pretty expensive.
I quickly realized it might be cheaper to buy land and build a tiny home myself. This led me to a world I never knew existed – tiny home build plans on Etsy. They were a huge popular seller on the platform.
Other ideas for build plans you can create and sell on Etsy:
Greenhouse build plans
Dog house build plans
Raised garden bed build plans
Create Your Semi-Passive Product: Takeaways & Next Steps
Remember, the word expert doesn't mean you have to be a published author or established business. The only qualifier that you need to be an expert is you have some sort of knowledge that could be useful to someone else.
The digital products like cash envelopes you see on Etsy aren't made by expert financial advisors. They made by real everyday people like you and me that found something that worked for them and recreated it for their audience. Use that as inspiration to see what you can create for your ideal audience.
You have something to offer, even when you think you might not. If there is something that you created or think you can create to help yourself, it can help someone else.
Now, go forth and create some amazing things.
Say it with me – "I create money with my creative energy" and claim it.
If this was helpful to you, please leave a comment below with how it helped you, any results, tag @iliketodabbleblog on Instagram, or send us your feedback at daniella@iliketodabble.com.
Related:
Pin it for later!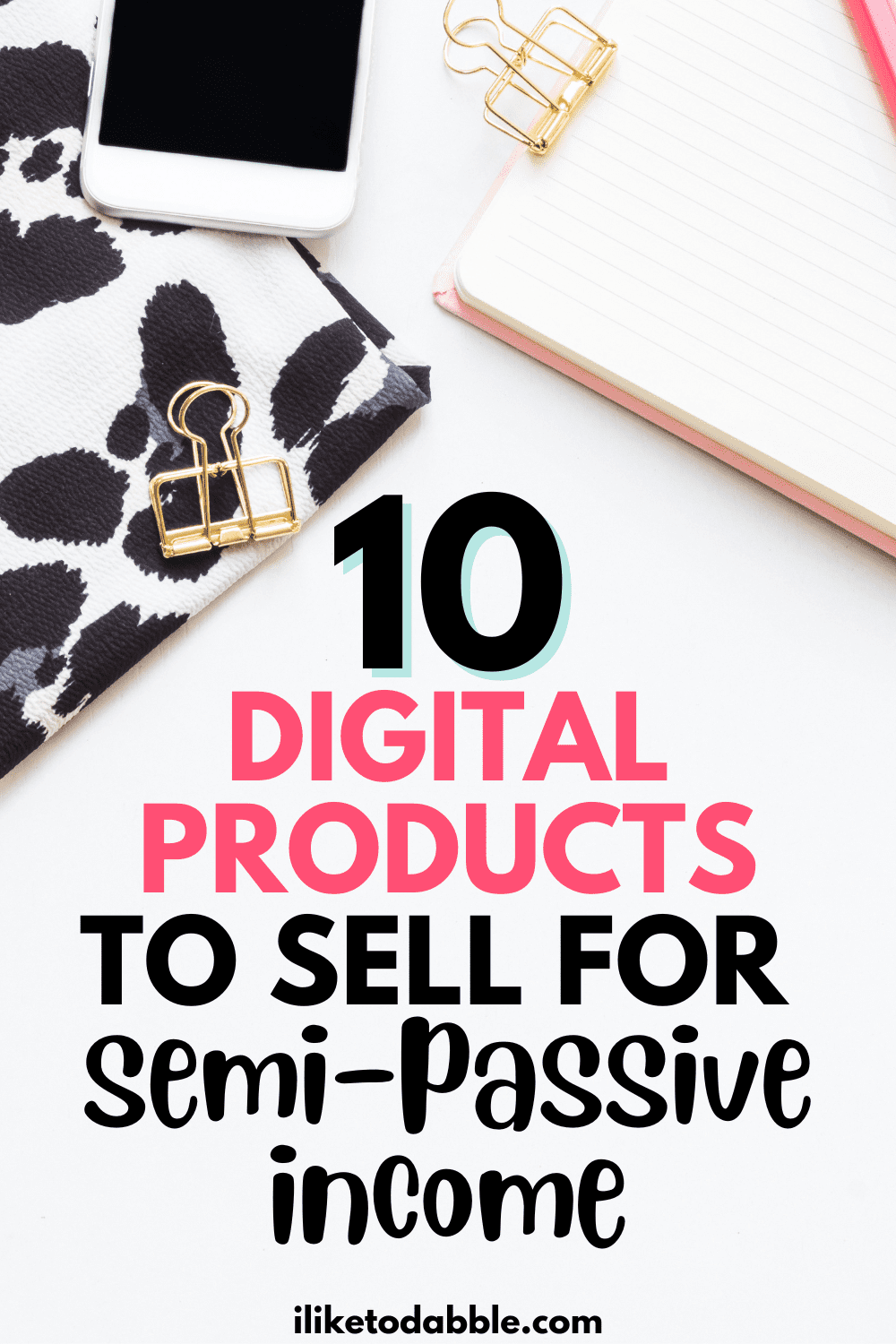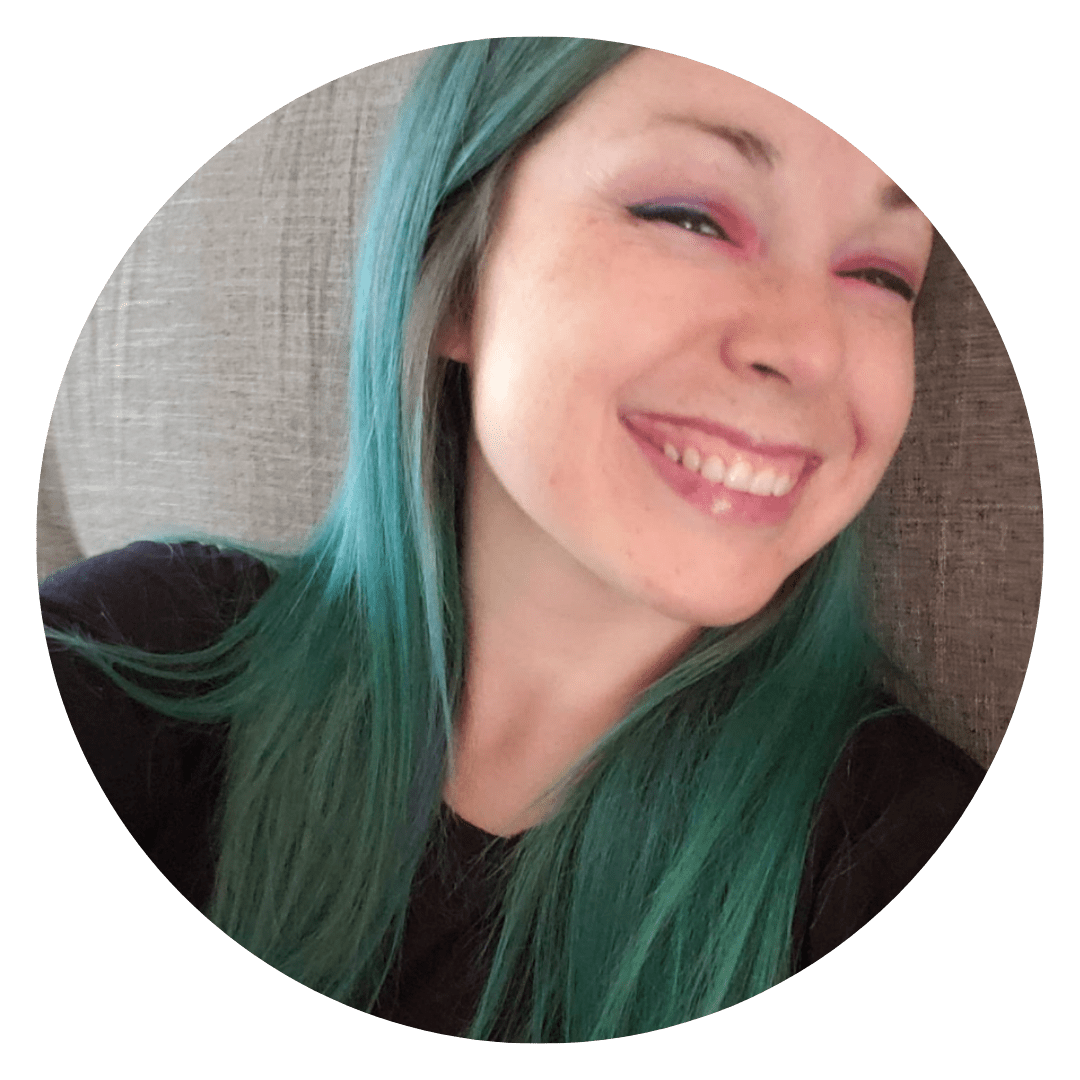 Daniella is the creator and author of iliketodabble.com. When their wife Alexandra and them aren't globetrotting or playing with their 7+ animals, they are dabbling and working towards a future of financial freedom.