Our website is supported by our users and contains affiliate links. We get paid when you purchase or sign up for anything through those links. Read the full disclaimer for more information.
Last Updated on October 16, 2021 by Daniella
We've all heard the exhausting stream of positive, inspirational, and hustle quotes. Some too unrealistic for our current situations that all they bring us down instead of their intended purpose which is to lift us up.
Like those quotes were the kick in the butt we needed in order to succeed?
I don't think so. Reaching your goals takes a lot more than a list of motivational quotes. But if it is that perfect, relatable quote, it might be a good tool to aid you in your quest for success (and doesn't shut you down before you even get started).
Words have a lot of power in them.
For instance, the word hustle can be very triggering to a lot of people. Hustle, by definition, means to force "someone to move hurriedly" or obtain something (or someone) by forceful action. If you ask me, it sounds a little skeevy.
Now think of the word dabble. Dabble actually means "to take part in an activity in a casual or superficial way". Dabble is like a milder version of the word, hustle. It also sounds like a much more fun, free-flowing word and something that doesn't put me into a flurry of anxiety right away.
Words can carry such strong emotional charges with them and that is why quotes are so powerful. I put together this list of quotes that will hopefully help you with your own hustle (or dabble) and get shit done.
It's up to you to choose which ones you have an emotional connection with.
85 Hustle Quotes to Get Motivated
There are many different categories of quotes about hustling. I decided to separate this list out into the three categories that have made the biggest impact on me when I look for quotes to derive inspiration.
Inspiring quotes that ignite a fire to get started
Famous quotes to re-center and focus
Motivating quotes to push through
If you are looking for side hustle ideas and not sure where to start, check out this ultimate guide of 45+ ideas!
Inspirational Quotes to Get Started
1. "The way to get started is to quit talking and begin doing." – Walt Disney
2. "We cannot become what we want by remaining what we are." – Max Depree
3. "The person on top of the mountain didn't fall there." – Vince Lombardi
4. "You don't have to be great to start, but you have to start to be great." – Zig Ziglar
5. "Start where you are. Use what you have. Do what you can." – Arthur Ashe
6. "Nothing will work unless you do." – Maya Angelou
7. "You only live once. You don't want your tombstone to read: 'Played it safe.'" – Rosario Dawson
8. "Many people think they want things, but they don't really have the strength, the discipline. They are weak. I believe that you get what you want if you want it badly enough." – Sophia Loren
9. "You're either changing your life or you're not. No waiting for this or that or better weather or other hurdles. Hurdles are the change." – Terri Guillemets
10. "The best way to predict the future is to create it." – Peter Drucker
11. "I do not know anyone who has got to the top without hard work. That is the recipe. It will not always get you to the top, but should get you pretty near." – Margaret Thatcher
12. "Do something instead of killing time because time is killing you." – Paulo Ceollio
13. "You are braver than you believe, stronger than you seem, and smarter than you think." – A. A. Wilne
14. "Set a goal that makes you want to jump out of bed in the morning." – Anonymous
15. "Action is the foundational key to all success." – Pablo Picasso
16. "Don't wish for it, work for it." – Anonymous
17. "Things do not happen. Things are made to happen." – John F. Kennedy
18. "A year from now you may wish you had started today." – Karen Lamb
19. "Create your own opportunities. Do not wait for them to come to you." – Anonymous
20. "F.E.A.R.: False Evidence Appearing Real" – Anonymous
21. "Change nothing and nothing changes." – Anonymous
22. "Great things never came from comfort zones." – Anonymous
23. "Great people do things before they're ready." – Amy Poehler
24. "The key to success is to start before you are ready." – Marie Forleo
25. "Don't talk yourself out of something just because you don't know how it's going to happen." – Maryam Hasnaa
26. "Anything's possible if you've got enough nerve." – J. K. Rowling
27. "The secret to getting ahead is getting started." – Mark Twain
Thoughtful Quotes to Stay Focused and Re-Center
28. "Know your worth, then add tax." – Anonymous
29. "Don't spend time beating on a wall, hoping to transform it into a door." – Coco Chanel
30. "Believe in yourself, listen to your gut, and do what you love." – Dylan Lauren
31. "Discipline is choosing between what you want now and what you want most." – Abraham Lincoln
32. "If the plan doesn't work, change the plan but not the goal." – Anonymous
33. "Fight your fear, your laziness, your ignorance before you worry about fighting the competition" – Amit Kalantri
34. "Don't be pushed by your problems. Be lead by your dreams." – Ralph Waldo Emerson
35. "Never forget why you started." – Anonymous
36. "Focus on being productive instead of busy." – Tim Ferris
37. "Where focus goes, energy flows." – Tony Robbins
38. "Passion + Consistency = Success" – Lilla Liptak
39. "I'm only in competition with my last level." – Erykah Badu
40. "You need to wake up with a plan each day to get one step closer to your goal." Cortney Johnson
41. "You have to stay focused and mentally tough. That's what I've really learned; every day is a grind, and you have to go hard." – Chris Gronkowski
42. "You don't need more time in your day. You need to decide." – Seth Godin
43. "Be not afraid of going slowly. Be afraid only of standing still." – Chinese Proverb
44. "Don't waste your energy trying to educate or change opinions. Go over, under, through, and opinions will change when you're the boss. Or they won't. Who cares? Do your thing and don't care if they like it." – Tina Fey
45. "Vision without execution is just hallucination." – Henry Ford
46. "Quality is the best business plan." – John Lasseter
47. "I've learned the main thing in life is you get what you put in." – Adele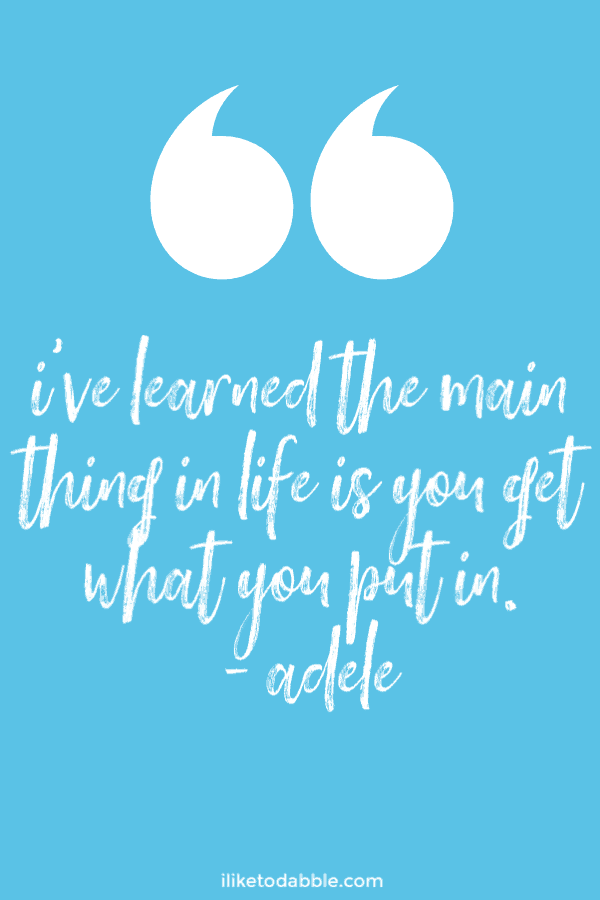 48. "Courage means to keep working a relationship, to continue seeking solutions to difficult problems, and to stay focused during stressful periods." – Denis Waitley
49. "It's hard to edit. It's hard to stay focused. And yet, we know we'll only do our best work if we stay focused. And so, you know, the hardest decisions we made are all the things not to work on, frankly." – Tim Cook
50. "Stay focused on the mission." – Naveen Jain
51. "Starting a business and building a product are not for the faint of heart. You have to learn to not let little disappointments get you down and to stay focused on the big picture." – Gillian Tans
52. "The only real elegance is in the mind. If you've got that, the rest really comes from it." – Diana Vreeland
53. "I wake up every morning and think to myself, 'how far can I push this company in the next 24 hours.'" – Leah Busque
54. "Hold the vision, trust the process." – Anonymous
55. "Don't be afraid to give up the good to go for the great." – John D. Rockefeller
More to help you hustle/dabble:
Motivational Quotes to Push Through
56. "Mistakes and failures are precisely your means of education. Keep tinkering until you get it right." – Robert Greene
57. "If you get tired, learn to rest. Not to quit." – Banksy
58. "You can't use up creativity. The more you use, the more you have." – Maya Angelou
59. "Your victory is right around the corner. Never give up." – Nicki Minaj
60. "Motivation is what gets you started. Habit is what keeps you going." – Jim Ryun
61. "Men fight wars, women win them." – Queen Elizabeth
62. "If it comes easy, it will go fast." – Andrena Sawyer
63. "There may be gatekeepers, but guess what? We are gate crashers, okay? Power belongs to those who reach out and take it, and it's our time to take it." – Mindy Kaling
64. "The dream is free but the hustle is sold separately" – Anonymous
65. "Hustle beats talent when talent doesn't hustle." – Ross Simmonds
66. "Beyonce rehearsed for 8 months for a 2-hour performance. Think about that the next time you want something in your business to work right away." – Anonymous
67. "The hustle brings the dollar. The experience brings knowledge. The persistence brings success." – Ross Simmonds
68. "If something is important enough, even if the odds are stacked against you, you should still do it." – Elon Musk
69. "Invest in your dreams. Grind now. Shine later." – Anonymous
70. "Work like there is someone working twenty four hours a day to take it away from you." – Mark Cuban
71. "The only difference between ordinary and extraordinary is that little extra." – Jimmy Johnson
72. "Work hard, be kind, and amazing things will happen." – Conan O'Brien
73. "The woman who does not require validation from anyone is the most feared individual on the planet." – Mahadesa Najumi
74. "You must find that place inside yourself where nothing is impossible." – Deepak Chopra
75. "Thinking will not overcome fear but action will." – W. Clement Stone
76. "Always deliver more than expected." – Larry Page
77. "To solve any problem, there are 3 questions to ask yourself. 1st: What could I do? 2nd: What could I read? 3rd: Who could I ask?" – Jim Rohn
78. "Whenever you find yourself doubting how far you can go, just remember how far you have come." – Anonymous
79. "In the middle of every difficulty lies opportunity." – Albert Einstein
80. "All the adversity I've had in my life, all my troubles and obstacles, have strengthened me… You may not realize it when it happens, but a kick in the teeth may be the best thing in the world for you." -Walt Disney
81. "There are better starters than me but I'm a strong finisher." – Usain Bolt
82. "That which does not kill us makes us stronger." – Friedrich Nietzsche
83. "Sometimes you don't realize your own strength until you come face to face with your greatest weakness." – Susan Gale
84. "Life is very interesting. In the end, some of your greatest pains become your greatest strengths." – Drew Barrymore
85. "You can't have a million-dollar dream with a minimum-wage work ethic." – Stephen C. Hogan
Happy Hustling & Dabbling
As you read through the quotations above you might've seen some that you love and some that are corny. Some success quotes will be corny, especially after we have heard them a couple of times.
That is just the way it is.
What matters is which of these uplifting quotes stood out the most to you and make the most sense for you and your goals.
Which quotes were your favorites and why? Tell us in the comments below!
---
Having trouble getting your thoughts together and goals set to begin with? Check out my 20+ page printable bundle that does just that, plus so much more!
---
More articles on hustling:
Subscribe to get your free list of side hustles you can start this week!
Claim your free list of side hustles + tons of helpful resources to get started!
Pin it for later!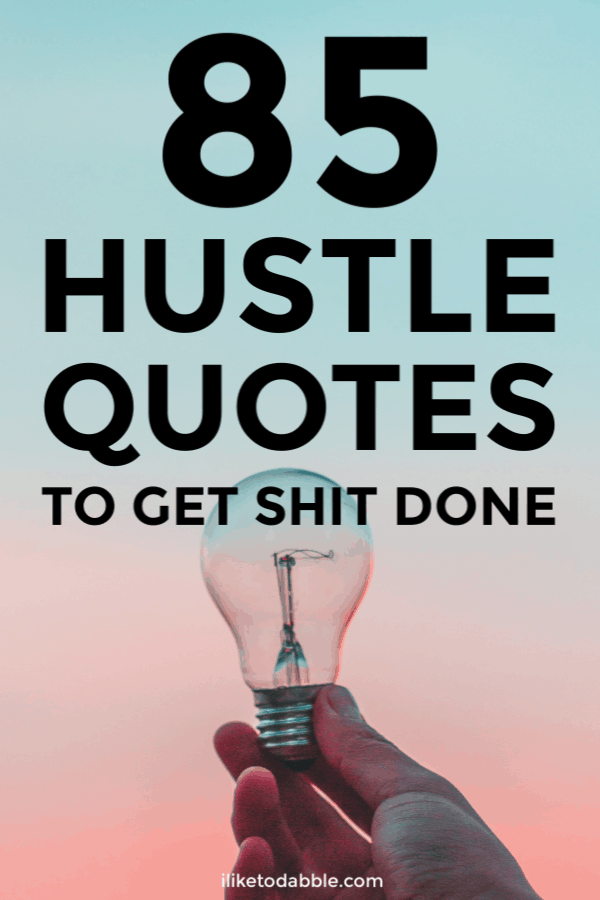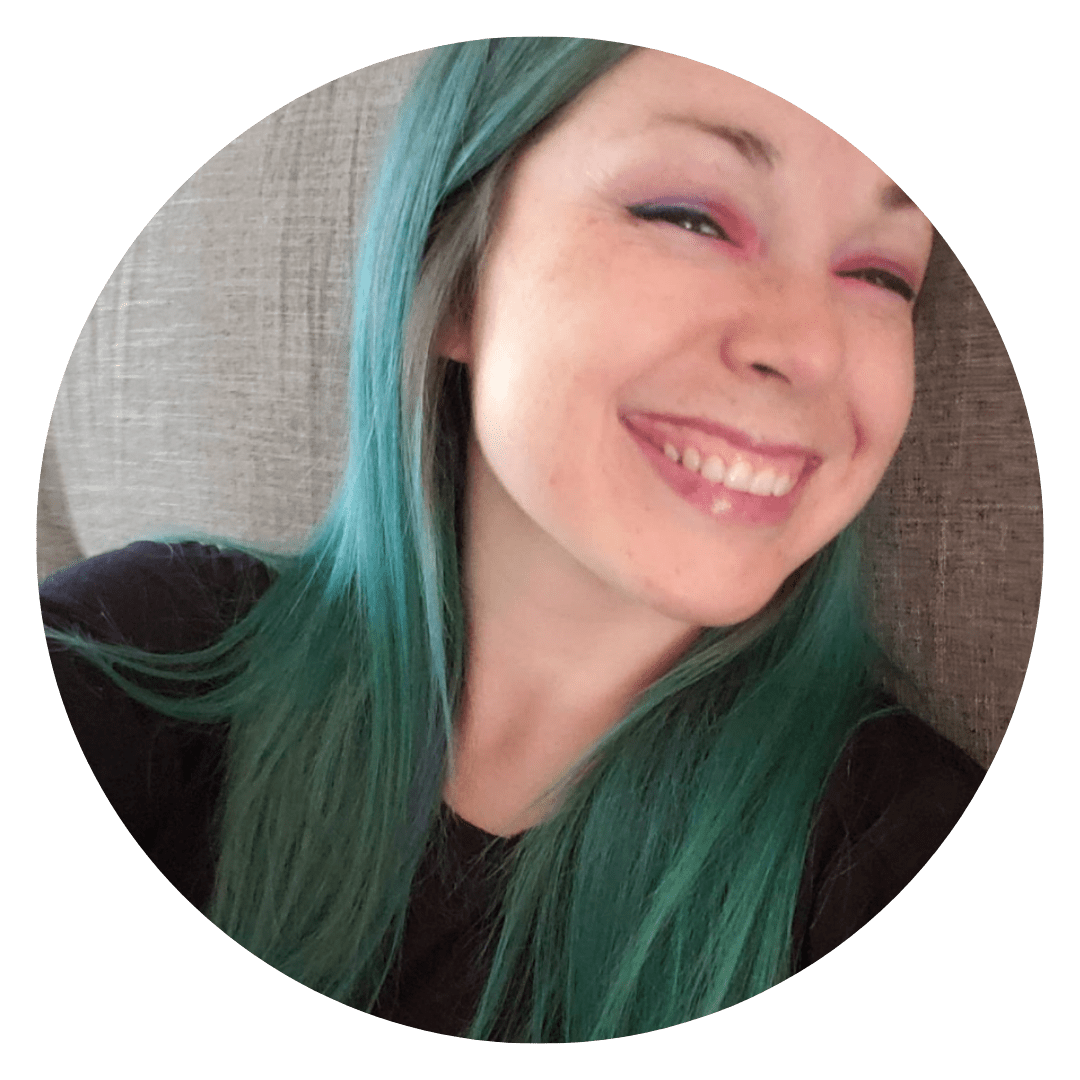 Daniella is the creator and author of iliketodabble.com. When their wife Alexandra and them aren't globetrotting or playing with their 7+ animals, they are dabbling and working towards a future of financial freedom.