Our website is supported by our users and contains affiliate links. We get paid when you purchase or sign up for anything through those links. Read the full disclaimer for more information.
Last Updated on November 30, 2020 by Yovana
I freaking love side hustles. They give you the ability to grow your income when you may be unable to at your day job.
They also allow you to grow your skill set and challenge yourself. They were the reason I was able to level up my financial life and how I got into starting my little side businesses with my wife M.
There are literally so many different types of side hustles out there and several different reasons why people start them.
I wanted to talk to those people and get the behind-the-scenes look at what role side hustles play in many different lives.
Thanks to my very own Save & Side Hustle Facebook Group and the FinCon Community, I talked to several people and got their answers for:
Why do they want to start a side hustle?
What first turned them on to side hustles?
What side hustle(s) do they do or looking to do?
The number of responses I got was overwhelming. I am sorry I couldn't include them all. If I did, you would be reading this post for days and I am sure you have a life to get to!
So when Bankrate reported in 2018 that 37% of American's have a side hustle.. I think that might be a little off. I figure it is closer to 40% but close enough.
And no, these people are not mostly men, millennials and Republicans like Bankrate's report suggests.
Thankfully, they have since updated these findings to be closer to the mark. I still don't 100% agree with their numbers as wherever this data came from may not have been entirely inclusive, but it's interesting comparing that data to the personally sourced quotes I go through below.
Pin it for later!
1. Generate Passive Income
Side hustles that generate passive income are my favorite types of side hustles. Passive income streams don't demand as much of your time or manual involvement in the long term (but may require some of it in the beginning).
Sara from Gathering Dreams loved the idea of generating enough passive income to one day leave her day job.
"I started my side hustles with the idea of generating enough passive income to be able to leave my job. I wanted to finally be able to do what I loved without being stuck in an office for 14 hours a day.

I became interested in side hustles when I read Tim Ferris' book "The 4-hour work week". He made me realize there were other ways to make money. Working a traditional job was just one of them (and one I didn't particularly enjoy!). Since then I've been looking at several ways to make money on the side.

My sides hustles include flipping properties for a profit, real estate rentals and blogging."

– Sara, Gathering Dreams
Subscribe to get your free list of side hustles you can start this week!
Claim your free list of side hustles + tons of helpful resources to get started!
2. Build a Career That Could Be Entirely Managed Online
R. J. Weiss from The Ways to Wealth used side hustles as a gateway into a new type of career – one where he can spend time with his three kids.
"I started a side hustle, with the idea of building into a career I could manage entirely online. While being able to work from anywhere is nice, my purpose was and still is raising my three kids.

Like a lot of people my generation, I read the Four Hour Work Week and there was no turning back. You could say I had the "entrepreneur seizure," a term from business author Michael Gerber, where I imagined the flexibility and income potential of being an entrepreneur and really couldn't see myself anything but that.

When I looked for a side hustle, it was important for me to find something that could eventually be a full-time career. I ran the marketing for my old employer, so I had a fair amount of knowledge of web design and copywriting. It was in these services, where I landed my first clients. Eventually, those skills came together, as well as my decade experience in financial services, and I started the financial website The Ways To Wealth."

– R. J. Weiss, The Ways to Wealth
3. Earn Extra Income to Improve Savings Rate
Jarek from Time in The Market wanted to earn extra income and improve his savings rate to retire early. He is more interested in the laid back side hustles that don't require much commitment.
Self-publishing or selling online might be good fits.
"I want to start a side hustle to earn some extra income and improve my savings rate. My long term goal is to retire early and while I'm saving quite a bit already, it'd be nice to bump that up with some extra cash.

What turned me on to side hustles is the idea of making
some money easily online. I have a lot of downtime at my job and doing something on the side always appealed to me and it's certainly a lot easier now to do with a variety of online tasks. I think the ones I'm most interested in are things that don't require a lot of commitment (meaning you can stop and pick it up at your leisure) and things that allow you to just sit on your butt and work at home.

I've recently started doing online work on websites like Amazon Turk and have found it enjoyable and an easy way to earn some extra bucks. Beyond that, I'm looking to get back into self-publishing stories I write and maybe getting my wife to design some t-shirts for me so I can post them online on websites like redbubble."

– Jarek, TIme in The Market
Related post: What Financial Freedom Means to Us
4. Diversify Income
Dafina from DollarsPlusSense works for herself so her income is unstable. She wanted a way to diversify her income and looked to side hustling to give her some of that sought after financial security.
"I wanted to start a side hustle to diversify my income. I work for myself, therefore my income is very unstable. You never know exactly how much you're going to make every month. Some months are good months, and some months are bad.

I'm a self-employed immigration attorney; so my income can change drastically depending on the President and administration that's currently in office. The President of the United States can issue an executive order that automatically changes the immigration policy with the stroke of a pen. What that means for me is one day business is booming, and the next day, the thing my clients would've applied for to stay in the United Sates is no longer available.

So for those reasons, I wanted to find other ways to make money.

When the government shutdown for the first time during my career I KNEW I needed to get serious with having a side hustle.

Again, with my line of work, when the immigration courts are closed because of a government shutdown, I don't get paid. I'm not like the government workers who will eventually get all their back pay. As a self-employed lawyer, when I don't work, I don't get paid. So having a side hustle became more important to me at that point. I loved the idea of having more financial security if anything ever happened to my law practice.

I've had multiple side hustles in the past (like cake decorating…lol), but my most lucrative one was real estate investing. I feel like real estate is a great way to earn an income and build wealth.

The next side hustle I'm looking to build is my personal finance blog Dollars Plus Sense. I have a passion for helping other young women like myself get their financial house in order. So on my blog I provide free resources and some paid tools (like budget excel templates and personal finance binders) to help women get control of their money."

– Dafina, DollarsPlusSense
5. Pay Off Debt
Lance from Money Manifesto wanted to help his wife pay off her $80,000 student loan debt. I know the struggle with student loan debt and side hustling also helped me pay off my own student debt.
"I started my side hustle to help my wife pay off her $80,000 of student loan debt. I was introduced to the idea of side hustling after reading other personal finance blogs at the time. My side hustle helped us pay off the debt in less than three years. To make things even sweeter, my side hustles of blogging and freelance writing turned into my full-time gig. It's a pretty amazing deal.

If I had to start all over again from the beginning, I would have invested more in learning about the business to get a head start. For freelance writing, the best thing to do to get started is to learn from those that are already successful, such as through Holly Johnson's Earn More Writing course. If the course had existed when I got started, I can't imagine how much further along I'd be today."

– Lance Cothern, personal finance expert and founder of Money Manifesto
Related post: 4 Side Hustles That Help Us Pay Off Debt
6. Make Positive Life Changes
To some, making positive changes in your life may not include side hustling as a lot of people are looking for ways to work less for more money. But not Robin from SideJamBiz.
To Robin, it isn't about building a future for her family or even retiring early. She just wants to be able to stand on her own two feet financially.
"I started to pursue side hustles because I'm trying to make positive changes in my life. I want to set an example that it's never too late to make improvements, and you're never too old to learn new things. Not that I'd ever admit to being old — but I'm not exactly in my 20's…or 30's, for that matter.

But what I love about side hustles is that you can work on them as much or as little as you want, whenever you want. Which is extremely helpful if you already have a full-time job, family, and other responsibilities that are non-negotiable. The side hustles that I primarily gravitate toward are the ones that can be done online, independently.

In my case, it's no longer about building a future for my family, or retiring early, or even traveling the world as a digital nomad. It's being able to stand on my own two feet financially, and not having to depend on anyone else. It's about paying off debt, and being able to breathe again. It's about no longer worrying about what the future may hold.

Here's a link to a post that gets to the core of my "why" — what I've learned through the years, what I'd tell my younger self, and taking time to enjoy the simple things in life."

– Robin, SideJamBiz
7. Work From Home
Chhavi from MrsDaakuStudio wanted a way to work from home and love more of what she does. Side hustling helps her do this while also creating more streams of income.
"My parents always taught me one lesson on finance – have multiple streams of income for financial stability. When I started researching on how to go about it, I landed on many side hustles that can be started with minimum costs and require you to spend a few hours on weekends for it to build up.

Of course, if you can spend more time on it, it would build faster but the fact that it is not a "necessity" intrigued me.
Besides that, I knew I wanted to work from home and love more of what I do (instead of spending time commuting or be in a job I do not like that much!). This was another reason for me to start a work at home side hustle.

I think I talked about it already. The two factors that first turned me on were 1. a second stream of income 2. ability to easily work from home.

I loved writing and spent a lot of time writing/editing in law college. So, the first and the most obvious choice of side hustle for me, was to pick up freelance writing. I worked as a full-time freelance writer for over 1-1.5 years before my husband and I started a blog.

Our blog is dedicated to help people wanting to build a side hustle or start working from home (full-time). Now, I work as a freelance writer as well as a blogger and a beginner Youtuber.

– Chaavi, MrsDaakuStudio
8. Accelerate Skillset Development
Tom from ThisOnlineWorld needed to not only make ends meet in college but also wanted to accelerate his skillset development. Side hustling is great for supercharging your skillset, as long as you don't crash and burn out too quickly.
And while you are still in college, this can be especially hard.
"I started side hustling in college as a way to make ends meet. Additionally, I found the traditional learning in a classroom just wasn't cutting it for me, and I found myself wanting to accelerate my skillset development. Learning how to make money online seemed like a natural way to accomplish both of these goals, and thus I began to hustle!

The main side hustle I had throughout college was doing freelance digital marketing work. I was lucky to have a 4 months internship at a digital marketing agency, and this helped teach me some critical skills about how to run ads and manage social media accounts for businesses. Eventually, a colleague of mine and I started a side hustle and offered our services to some local business owners we knew, and within a few months we were running the marketing efforts for them and making some decent money every month. I definitely urge students to take the skills they learn from school or any internship they have and to apply them to something entrepreneurial! You'd be surprised at what can happen and where you end up."

– Tom, ThisOnlineWorld
Related post: How To Make $10,000 a Month Using Skills You Already Have
9. Expedite Debt Payoff
It is hard to pay off debt with a single income from a full-time job.
Jerry from Peerless Money Mentor realized this and needed to figure out something to help expedite his debt payoff. So he turned to side hustles.
"I first started side hustling to expedite my debt payoff. A couple of years ago, I realized that relying solely on my main income was not going to help me reach my financial goal of escaping Broke Phi Broke.

So, I decided to turn to side hustles. My first side hustle was Swagbucks, which is a paid survey site. After realizing I was chasing chump change, I decided to pivot away from that low-value side hustle to drive for Uber.

Driving for Uber was a lot of fun; I got a chance to meet a lot of cool people and hear their stories. Some passengers even shared their retirement plans with me.

Although it was a lot of fun, I eventually had to pivot away from this side hustle, too. After driving for 30,000 miles, I realized that I was putting too much wear and tear on my vehicle. I came to the conclusion that this side hustle was not worth it, so I decided to do a few other side hustles instead, like freelance writing and social media marketing.

I've found that those side hustles pay well, and I can do them from the comfort of my home or local coffee shop!"

– Jerry, Peerless Money Mentor
10. Build Up Emergency and Vacation Funds
Tana from Debt Free Forties started side hustling to help pay off her debt. But now she focuses on building up her emergency and vacation funds with the extra money.
"I started picking up side hustles after graduating from college. My parents have always had multiple income streams, so I just figured it was normal to have a second source of income. Plus, I had credit card debt, a car loan, and student loans I wanted to pay off. Now, I do side hustles to build our emergency fund and vacation fund.

My main side hustle is web design and development since that's what I started doing once out of college. It was the easiest to jump into since I already knew how to do it, and I've always been able to use connections from past jobs to find freelance work. Being an introvert, I love being able to find freelance work without having to do a ton of networking or cold pitches.

I've also done some other side hustles such as selling items on eBay and testing websites on Usertesting.com. While those are not as lucrative, I can also easily do them in a much shorter amount of time for a quicker turnaround."

– Tana, Debt Free Forties
11. Less Dependency on a Paycheck
Jeff from GoodFinancialCents wanted more control of his income and be able to depend less on his paycheck. This is something a lot of people experience that live paycheck to paycheck.
"I initially started a side hustle after reading Rich Dad Poor Dad. I recognized if I wanted to get on the right side of the Cashflow Quadrant I needed another source of income that I was in control of and not dependent on a paycheck. That began of journey of side hustle experimentation testing out new ideas until I finally found some that actually made money.

I tried MLM, real estate and a few others but eventually led me to starting my blog, GoodFinancialCents.com. Initially it was purely a marketing tool for my financial planning practice but when I discovered you could actually make money from a blog the side hustle magic was game on!

The most recent side hustle I've been testing out is flipping sneakers on Ebay and StockX. While I'm a total sneaker head I've also enjoyed the process because I get to share those experiences with my boys. They've had fun seeing my shoe collection grow as well as earn money that doesn't include washing cars or taking out the trash. It's fun to plant those entrepreneurial seeds at an early age!"

– Jeff, GoodFinancialCents
Related post: 12 Sites Like Craigslist to Buy and Sell Anything
12. Become a Better Citizen
Amanda is a long-time friend of mine and member of the Save & Side Hustle FB Group (the group you can also join for free here).
Amanda is a nurse who has been side hustling since her days in nursing school.
"I started side hustling to become a better nurse and citizen. In college I worked at the multicultural center as a tutor for the nursing school I attended."

– Amanda, Save & Side Hustle FB Group
13. Retire Early
Julianna is an ambitious woman who is working to retire by 40! I don't blame her, we are also working towards financial freedom and the hopes of possibly quitting our full-time jobs for a different kind of life.
What is one thing that is sort of necessary to retire early? More money.
"I'm starting a side hustle so I can retire by 40 (6 years). It will not only provide extra income after retirement, but it will provide meaning and purpose so I don't lose my mind when I no longer "work." I have recently started a blog about documenting our 6 year journey to early retirement. It's about saving without depriving and also raising a newborn in the midst of cheap living. I was turned onto side hustles because I've always hated authority and my current "job" gives me all the freedom, but I don't enjoy what I do so I want to retire."

– Julianna, The Cheap Wife
14. Pay For Children's College Tuition
I think we can all agree when I say college tuition is absolutely insane. If you were able to pay for your own college tuition, you are a rock star. But the majority of American's can't which is why they fall into student loan debt that even some end up still trying to pay off in their elderly years.
Jillian is side hustling to help pay for her kid's college tuition. And damn, she is amazing for trying to tackle the beast that college tuition is today!
This is a huge issue in America that seems to only be getting worse as college tuition continues to rise, year and year. I have no idea how my parents were able to help me out as much as they did with my own tuition back in 2007-2011 (and I only had to take out a small loan for my portion).
I can't even begin to imagine how parents and students today can do it without loans (and with loans, the amount of debt they are looking at when they graduate)!
"I started a side hustle to help pay my children's college tuition bills. I am a pediatric oncology massage therapist at a hospital in my area, an ESL teacher (if we can add referral codes with our quote please let me know) and I am in the process of adding more side hustles to what I already do. I like the freedom and flexibility that side hustles give me and the variety of skill sets that I have to tap into to excel in them. There is never a dull moment when you chose to make money this way, the variety of jobs keeps things fresh and exciting."

– Jillian, Save & Side Hustle FB Group
More Ways to Side Hustle
In addition to some of the great ways these people are side hustling, these posts offer tons of ideas if you are looking for more ways to up your side hustle game:
Concluding Thoughts
From wanting to build your own business to paying off debt and just wanting to make ends meet, side hustles are helping people from all walks of life get a leg up in their financial situation.
Side hustles helped my wife Alexandra and I in more ways than one including crushing our debt and now working towards our ideal life.
Not only have I built my skill set with my side hustles, but I have another creative outlet that I get to share with thousands of people every month on this blog. That means more to me than you can imagine.
Do you have a side hustle? What is it? If not, what side hustle do you want to start and why? Let us know in the comments below!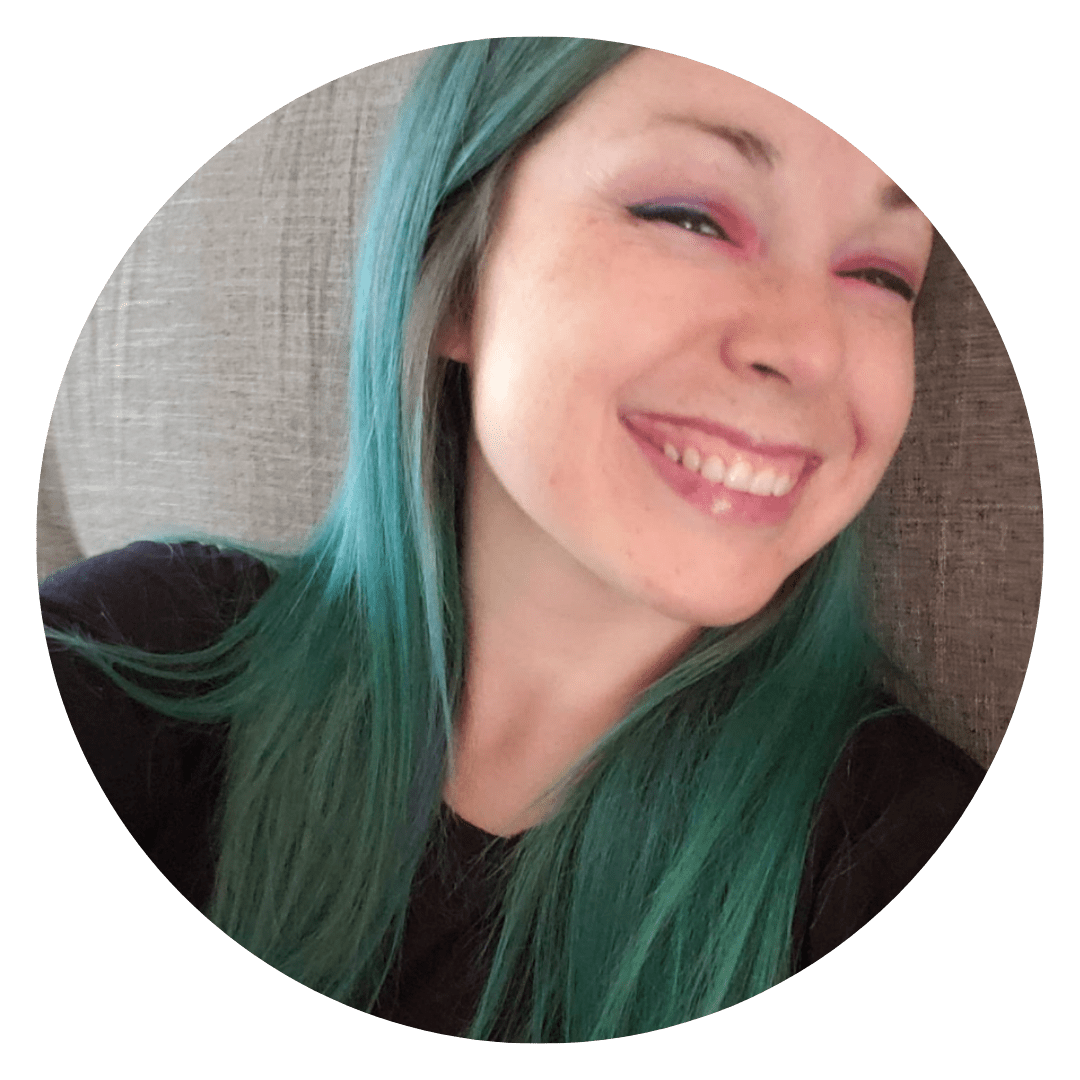 Daniella is the creator and author of iliketodabble.com. When their wife Alexandra and them aren't globetrotting or playing with their 7+ animals, they are dabbling and working towards a future of financial freedom.