Our website is supported by our users and contains affiliate links. We get paid when you purchase or sign up for anything through those links. Read the full disclaimer for more information.
Last Updated on May 13, 2022 by Daniella
Long before I ever started side hustling, I was always looking for ways to make a quick buck since I wasn't very good at tracking my spending (I wasn't thinking much about personal finance). This was known as my "toxic side hustling" streak, the streak I went through before I knew the true value of money and my time.
There was no thrift store I didn't know or nothing I couldn't sell for extra money. Selling your stuff is one of the easiest ways to make money fast. It also can become an addictive hobby that makes money.
Now when I search for "How to Make Money Fast" not just on Google, but Pinterest, on forums and Facebook, I see there are definitely more ways than 10 years ago.
However, there is no app or system out there that will bring you $100-$500 today without you having to do something (or make some sort of upfront investment). And usually, that something isn't going to be as easy as you think.
With any venture, it takes some research and a little bit of skill (and inspiration). But you happened upon this article because you actually need some quick cash…like now.
No worries, I was actually able to find some ways that you can make money fast by:
How you can act on refunds and savings
Negotiate down a couple of bills
Claim "found money"
Cash in on sign up bonuses
Earn money fast with a side gig
Complete online quick cash tasks like surveys, reviews, etc.
Complete remote tasks that can be done online for quick cash
Sell or rent your stuff
And more
All of these strategies will get you money quickly in your spare time, no actual job required. It's possible to scrounge up an extra $500 (and up to $1,000) by the end of this article if you were to implement any number of these ways together.
But remember, there is action required.
See our 45+ Side Hustle Ideas for more ideas to make money!
12 Ways to Make $500 Fast: Online and Offline
The art of making money fast is looking for quick wins. More importantly, look for quick wins that aren't scams.
Anything that asks for you to recruit others or pay upfront is probably a scam. Stay away from these!
You don't want to waste your time and neither do I, so let's get to it.
1. Negotiate your bills
You can't make a lot of money negotiating your bills but it is better than overpaying for those same bills.
There are actual apps and services out there that will negotiate some of your bills for you. There is a catch though. You have to pay a small portion of the money they saved you on the bill for their time spent.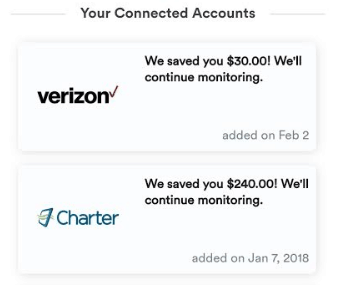 Which isn't much and with the Trim app, that is exactly how it went for us. Trim was able to save us $30 on our Verizon bill and $240 on our Charter bill. Then Trim took 33% of those savings as their fee. After that 33%, our actual saved amount was $181.
But that situation wouldn't necessarily be the same for you. Check them out to see what you might be able to save.
Trim is one of the many bill negotiation apps and services out there to help lower the amount of your monthly bills without you having to do anything besides uploading your provider's bill so they know what they're working with and what company to contact.
Other apps like Trim:
Fast cash potential: $150+
2. Change Up Your Bills
Another strategy for saving money on bills is looking at your current bills and how maybe switching providers could get you extra money back.
We looked at our car insurance not too long ago when we had Progressive. We were paying $250 a month with Progressive with 2 cars and 2 drivers and one of those cars had full coverage. But I was also classified as a high-risk driver on the plan.
Then I found Geico and managed to get the same coverage and better customer service for only $90 a month.
That's $160 a month in what some would call "free money" but really it was $160 we got to free up in our budget because of that extra effort we put in to look around at other options.
We are currently doing the same with our mobile plan and are looking at Mint Mobile even though we might have to sacrifice some data usage monthly in order to do so.
Total: $160 a month
3. Find Refunds
Do you know how you would normally have to get a refund? Returning or complaining about and item and hoping they have a good refund policy.
When the prices drop after you buy it though or you miss out on some sale or coupon, you are normally screwed. Not anymore.
When you sign up for Paribus, it tracks your purchases and lets you know when it finds a price drop or missed coupon. Paribus then reaches out to the company and helps walk you through the process of getting money back.
Paribus is completely free to use and you could easily get a $20 – $50 back a month from what Paribus finds.
Fast cash potential: $50
Related: 14 Real Ways to Get Free Concert Tickets
4. Look for "found money"
There are a couple of ways to find money even if you don't think you aren't necessarily "losing" any. We all lose track of stuff sometimes, money included.
Ways to look for "found money":
Cancel subscriptions you lost track of
Say goodbye to bank account fees
Claim past unclaimed money with the government
With Trim, you can knock out the first two of the above items.
When you create a free account on Trim you can:
Cancel unwanted subscriptions
Detection and fighting of overdraft fees
When you are trying to get away from bank fees, also look for an online bank that doesn't charge overdraft fees, reimburses you for ATM withdrawal fees and offers high yield savings account options.
For that last item, finding unclaimed money with the government, you can check the MissingMoney.com for any unclaimed money, property or assets under your name or a business name.
Fast cash potential: $50 – $100+
Related: 10+ Legit Ways To Get Free Stuff
5. Cash In On Sign Up Bonuses
I love sites and apps that offer you a bonus upon signing up(especially when I want to make money online without paying anything). There is still a catch with this though.
That catch is you will have a minimum cash-out requirement within most of these apps to be able to redeem your sign up bonus.
Even with that, you can use the app for a short amount of time, reach the minimum and be on your merry way.
My favorite apps offering sign up bonuses:
Total: $40
6. Make A Couple Bucks With Online Surveys, Reviews, and More
There are a couple of sites out there are a complete waste of time. An example of this is when I spent a week on InboxDollars to earn $20 (and $10 of that was from the sign up bonus).
However, with Pinecone Research you can earn $3 per survey. It isn't much but much more than you can earn per survey on InboxDollars.
A couple of other survey sites that pay more than InboxDollars:
There are also sites where you can share your opinion or participate in online studies for free gift cards. You can then redeem your free gift cards or points for actual cash such as opting for a PayPal gift card or a prepaid Mastercard.
Fast cash potential: $20
Related: 9 Best Mystery Shopping Apps to Make More Side Money
Get Paid to Read Books: 12 Ways to Make Money as a Bibliophile
7. Sell Your Stuff Online
Do you love to clean and declutter? Not so fast, you could be making money with your old stuff. Or even with new stuff that you could flip online for a profit.
My favorite apps to sell the stuff I already have:
Apps to find and flip items online for profit:
You could also do what I did and take your clothes to a local thrift store or clothing resale shop. The most I was able to make in one visit to the thrift store was $150.
There is another upside to selling your old clothes, shoes, accessories, electronics and other things that has nothing to do with money. It's knowing that someone else will be able to use it for a while and it won't be rotting somewhere in a landfill or warehouse.
Sign up to get your FREE list of items to flip and resell!
Get your list of over 30 ideas for items to flip and resell for a profit!
Fast cash potential: $150
Related: 12 Sites Like Craigslist to Buy and Sell Anything
8. Rent Out Your Stuff
If you don't necessarily want to part with a certain something just yet, you could rent it out for passive income instead. An app that allows you to do this is called Fat Llama.
Fat Llama lets you search in your area for something you need to use today and lets you rent it from others in your own neighborhood. That way, you don't have to buy these items you will only use once or twice. These are things like video cameras, lawnmowers, chain saws, game consoles, instruments, etc. Basically, these are things not everyone really owns if they don't use them often.
If you have something that is valuable that you think someone in your area might rent out for use, list it for rent on Fat Llama and see what you can make.
Fast cash potential: $50 – $100+
9. Rent Out Your Car
The screenshot above is what your potential earnings could be per month if you owned a 2016 Toyota Rav4 and rented it out for 12 days.
If you travel often, walk to work or whatever other reason that you don't use your car much, rent it out to others on a variety of apps. This could even help you cover the monthly cost of your car insurance or part of your car payments.
Apps that allow you to list your car for rent:
Fast cash potential: $500 a month
10. Rent Out Your Extra Space
Everyone has heard of Airbnb before and I love using the app for our own trips. But you could also leverage this app to make money for you using the extra space in your house.
Check Airbnb for your location to see what your potential monthly earnings could be.
Be careful though and make sure your guests have a verified ID on Airbnb, have a good track record in their history from past hosts and seem trustworthy, and easy to deal with in the communications. The last thing you want is for something to go wrong where you have to end up making repairs and lose out on that extra cash made.
Fast cash potential: $100
Related: How to Become an Airbnb Host (& Host Like a Pro)
11. Take Up a Side Gig
Let's say you have a couple of months that you want to spend working a couple of gigs to make good money fast. You can use side hustle apps for this.
This could be pet sitting/walking, completing freelance gigs online, shopping or delivering.
Some of these apps will even pay you at the end of your first week.
Apps that you could take up a side gig with:
Or if you want to try a part-time remote job, check out our Virtual Vocations Review.
Fast cash potential: $100+ this week
12. Teach Online for $26 an Hour
Teaching online has become the go-to way for making money fast for a lot of people that need to stay at home for most of their days. It is also a great option for nomads with a good internet connection.
There are a couple of companies that provide teaching resources online oversees in a variety of subjects. And they are always looking for new teachers.
The highest paying online teaching companies:
Fast cash potential: $100 – $400 a week
Set Up Passive Income to Make Money Fast in The Future Without Any Effort
When you are in a bind and need cash fast, it can be a little anxiety-inducing. Ok, I take that back. It can be severely anxiety-inducing.
Money is a huge source of stress for almost everyone, rich and poor. Some people think they will never be able to make enough and the people that make enough think they keep having to make more. The reason for this varies from person to person of course from whatever relationship that person has with money.
There is one way to cut the stress of money a little and that is setting up systems where streams of passive income are set up to pay you down the line for years to come.
My favorite passive income ideas:
Invest in the stock market (we use M1 for this – check out the full review of M1 Finance)
Invest in real estate
Start a blog or create an income-generating website through affiliate marketing, ads and sponsored partnerships
Earn royalties from books, courses, etc
Create a small business where you eventually have little involvement
Check out this post for 19 more passive income ideas you could brainstorm with!
Frequently Asked Questions
How can I make money right now?
The easiest way to make money right now is by selling stuff you already have or with sign up bonuses from websites and apps like Rakuten where you can earn a $10 welcome bonus. Check out more of our ways you can make money quickly.
Can I get rich fast?
The definition of what rich really means is in the eye of the beholder. You can be rich in money, experience, happiness, etc. What it boils down is what satisfies you. But with money, you cannot get rich fast (as in this month), at least not in a legal way. Time and patience are required (and sometimes, luck).
How can I tell if something is a scam?
If something requires an upfront payment of some sort of "set up kit", the purchase of large amounts of inventory, the requirement to recruit others and not much explanation of the actual gig or product, it's probably a scam. If it feels sketchy, it probably is. Listen to your gut.
How can I make money from home?
One of the easiest ways to make money from home is with freelance work. You can freelance as a writer, designer, virtual assistant, social media manager, web developer, etc.
Conclusion
Now with so many opportunities to make money online and work remote, there are more ways to also make money quickly with a variety of websites and smartphone apps.
Be sure to be selective about what you spend your time on. If it takes you a week to make $20 off of something that took you hours every day to do, it probably isn't worth it.
Some of these options are easier and more immediate than others. I hope you find something that works best for you and is able to make you some extra dinero that really helps you out.
More ways to make money:
Pin it for later!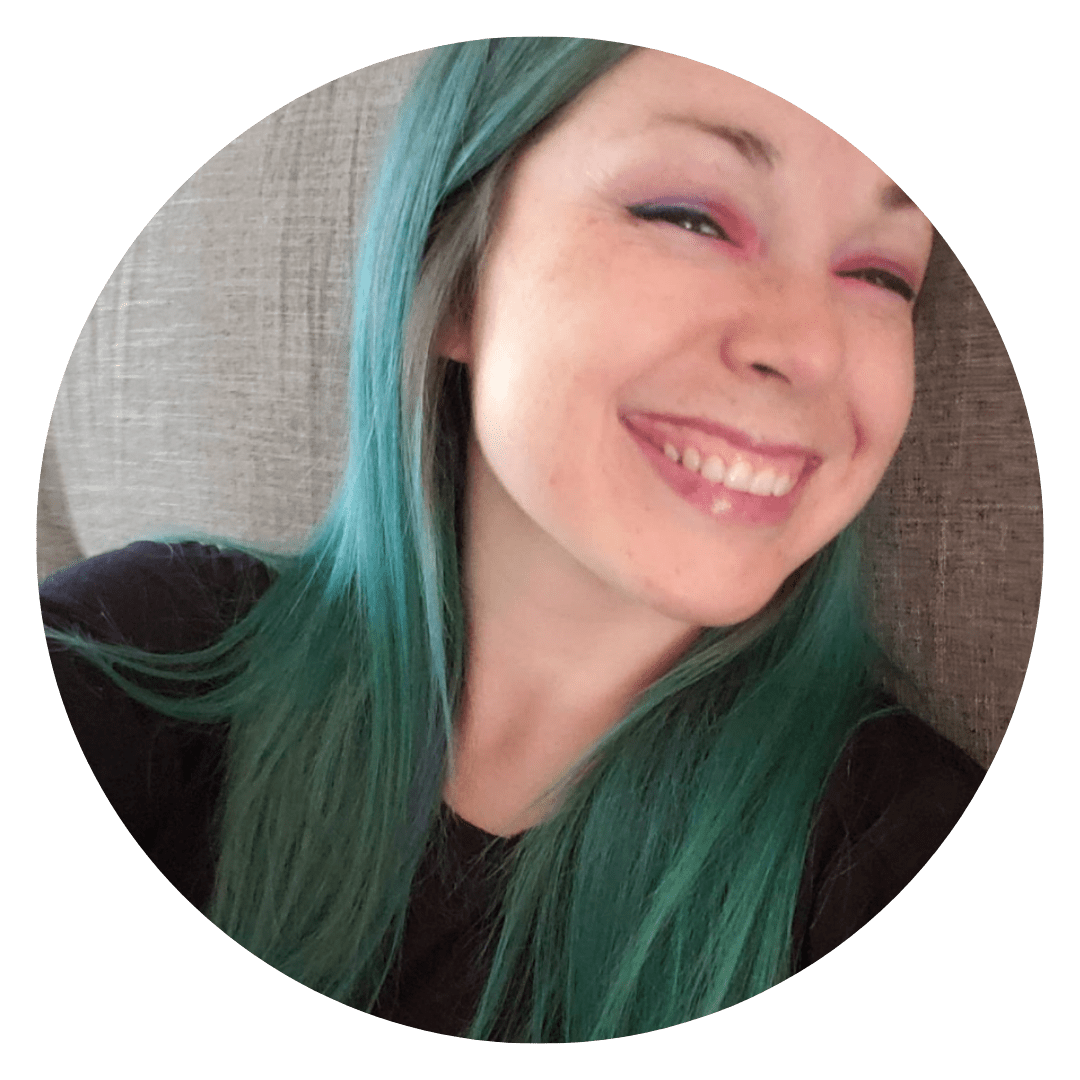 Daniella is the creator and author of iliketodabble.com. When their wife Alexandra and them aren't globetrotting or playing with their 7+ animals, they are dabbling and working towards a future of financial freedom.