Our website is supported by our users and contains affiliate links. We get paid when you purchase or sign up for anything through those links. Read the full disclaimer for more information.
Last Updated on December 1, 2020 by Yovana
I am resurrecting my entrepreneur stories series and have the perfect story to share in its return.
Not all entrepreneurs are full-time entrepreneurs as we found in the first part of my series. Many of us start our businesses on the side of our full-time gigs and either have no desire to leave our full-time jobs right away or are making a plan to eventually do so.
That is the beauty of starting a business as a side hustle first to see if it is something you really want to do and go full-time.
Today we will be speaking to a professional cosplayer, Scarlett Rose, and talking about how she began cosplaying, the different ways she monetizes it, and her tips for anyone who wants to get started.
Tell us a little about yourself.
My name is Scarlett, and I have been cosplaying for over fifteen years.
I love to cosplay all different things from Final Fantasy classics to Star Wars and unique designs. I have always loved costuming as my grandmother was a seamstress, and I always enjoyed building and sewing.
In addition to cosplay I am also a streamer, writer, voice actress, actress, and a bunny mom.
How did you get involved with cosplay?
I actually started by attending renaissance festivals in Florida for fun, and a friend of mine said I should try making a Final Fantasy cosplay (I was, and still am a huge FF fan) and then wearing it to this fun little convention in Orlando called Megacon (now one of the largest in Florida). The rest after that was history.
Subscribe to get your free list of side hustles you can start this week!
Claim your free list of side hustles + tons of helpful resources to get started!
Who is your go-to cosplay character and someone else you look up to in the community and why?
My go-to was usually Tifa from Final Fantasy 7 because she is requested quite a bit from me, but I am also starting to do more of Yennefer from Witcher as well as Cara Dune from the Mandalorian.
I really look up to YayaHan. She is a wonderful and inspiring person. She works very hard and her crating is impeccable. I had the pleasure of guesting with her at Fanexpo Boston, and it really has been a pleasure to get to know her.
What does it take to be a professional cosplayer?
It is a lot of hard work, dedication, organization, time, and random inspiration. I absolutely love it, but it truly is a full time job.
What tips do you have for others who want to pursue cosplay and monetize it?
The best advice I can give is you must always be yourself. Showcase who you are and what you love, and remember to treat some aspects of it as a business as opposed to a hobby.
Do you make money with cosplay and what are your monetization streams?
I do, and I also work full time in addition to Cosplaying professionally full time. For cosplay, I use Patreon, OnlyFans, my print store, and digital print store.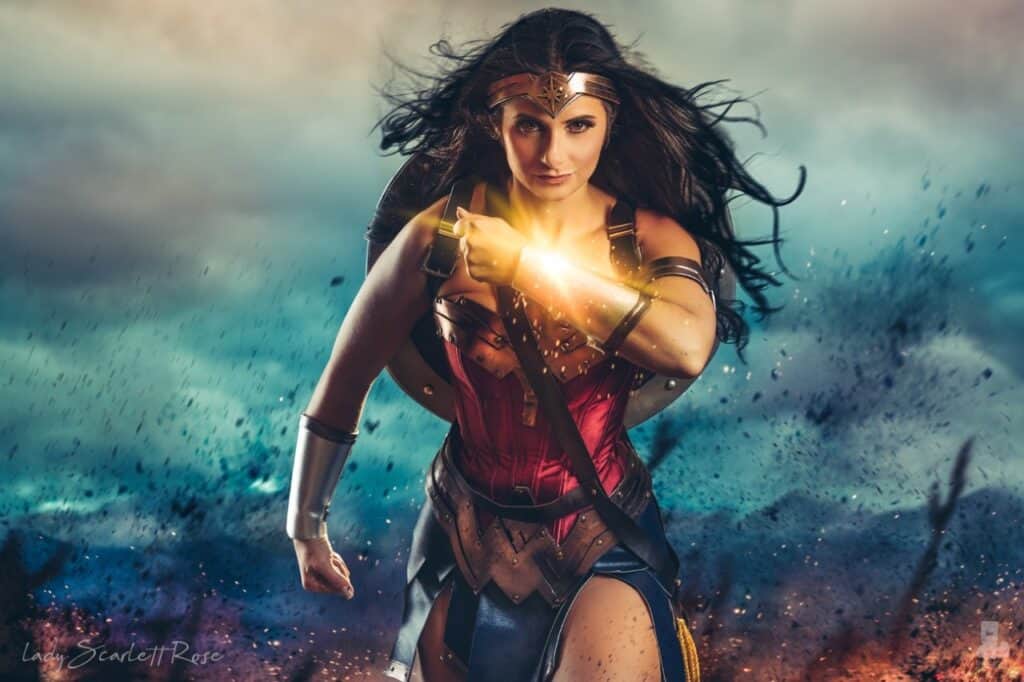 I also always have prints and such for sale when I guest at conventions.
I see you are also on Twitch. For others looking to use Twitch to expand their reach and business, what tips do you have for them?
Twitch can be an excellent tool. It is a really great way to connect with fans as well as other gamers and cosplayers.
I would definitely recommend making a set schedule on there so people know when to come and find your streams.
I also see you are an actress and voice actress. Do you have tips for others who want to get started with acting and voice acting?
For myself, I had always been involved in theater and had an interest in voice acting ever since I was a child. What really started things for me was after I cosplayed Cara Dune, and Gina Carano shared it. From that was when I was approached about being a lead in a movie.
It all happened very fast and was a stroke of luck for me so I decided to give it all a try!
There is some really great voice acting groups on Facebook that have wonderful advice and resources for you to get started so I would definitely start there and perhaps with a voice acting or acting coach as well.
What was your biggest challenge when starting any of these income streams?
For me personally it is having the time to provide the content that I would like to my fans and patrons. That is why time management has been key for me.
Can you give us a glimpse into the behind the scenes of a workday?
For a cosplay based work day that usually involves working on costuming, photo shoots (some can be several hours for different costumes), creating behind the scenes content, possibly streaming depending on the day, designing new costumes, sending out orders, getting items ready for convention appearances, putting together promo, etc.
You are your own administrative assistant as well as the manager so I usually have to make a list. Those busy days typically start around 6-7am and won't end until 8 or 9pm.
Did you have a mentor and if so, how did you work with them?
I do not. I sort of tried to figure out things on my own as I went, but there are many of us that try to have business calls and such to share ideas and marketing information to help each other.
Are there any specific meetups or events you recommend to other female creators in your space to help build their support network?
I always tell people to try their local smaller conventions to meet up with others to find groups that have the same interests or getting involved in a group cosplay.
Twitch in particular always has some really great meet up events as well.
What was one comic, book, movie, video, podcast, painting, online article or other form of inspiration that guides you through your day-to-day work?
There are so many, but I definitely am going to have to go with Wonder Woman on this one! I will watch it on repeat if I need to feel inspired.
How to do you deal with potential burnout?
You have to find a way to take proper breaks. Take days off from crafting and streaming to just relax and play video games or read a book.
It is very important to practice self care.
Do you have any hobbies or anything you love to do in your spare time (when you get it) that centers you?
Kick boxing, Ju Jitsu, yoga, archery, horseback riding, and sword fighting. I enjoy being active when I am not inside crafting or working.
What's next for you?
Next will be guesting for more conventions, filming the movie, and hopefully, more voice acting. From there who knows! The sky is the limit.
Thank you so much for sharing your creative life and process! Anything else?
Thank you for interviewing me! Regardless of whether you want to become a professional cosplayer or just craft for fun, never forget why you started and what it really means to you.
You can find Scarlett Rose on:
What do you think of Scarlett's story? What creative ways do you monetize or thinking of monetizing some of your favorite hobbies?
If you are also a creative entrepreneur who wants to share their story, email me at daniella@iliketodabble.com and I'd love to share it with my audience!
More entrepreneur stories:
Pin it for later!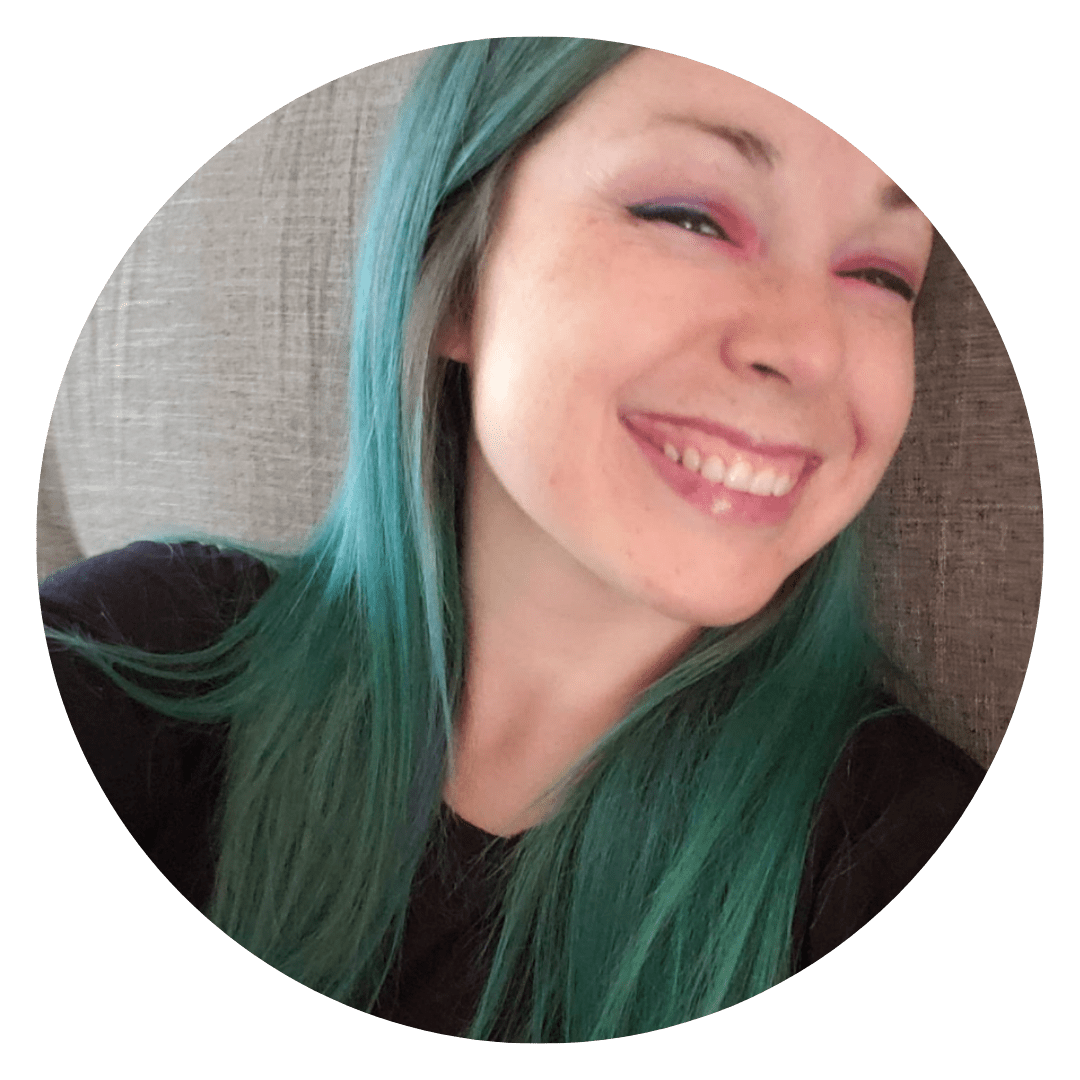 Daniella is the creator and author of iliketodabble.com. When their wife Alexandra and them aren't globetrotting or playing with their 7+ animals, they are dabbling and working towards a future of financial freedom.