Our website is supported by our users and contains affiliate links. We get paid when you purchase or sign up for anything through those links. Read the full disclaimer for more information.
Last Updated on January 13, 2023 by Daniella
I couldn't tell you exactly when I actually decided to become a web designer, or even how I got into this industry in the first place. I first started building websites around age ten after learning basic HTML at computer camp, and haven't really stopped since.
By the time I reached high school I had taught myself how to design website layouts in Adobe Fireworks (software that would later merge with Photoshop) and export for the web. Skills I'd later use at seventeen when I built a website for the small business I worked nights at.
After building that site I had one of my boss' friends approach me to help with a coding job, the first web work I'd ever been paid for. I had no idea what a side hustle was when I started taking on more of these odd jobs, but had enough intuition that when I was offered a job the following year at a local web development company, I refused to sign a non-competition agreement. Just in case.
Even then, I knew there was more opportunity to become a freelance web designer as a remote side hustle or full-time business; as long as I was willing to put in the work.
What is a Web Designer?
Anyone working in tech over the past 15-20 years can tell you that the industry shifts are astronomical; building a website today looks nothing like the work I did professionally in 2008. Thanks to systems like WordPress and Webflow, anyone with enough patience can create a functional, even stylish website — no coding required.
In the past, we often used "web designer" and "web developer" interchangeably, but thanks to shifts in technology there's become a clearer divergence between the two.
Now, developers are coders and engineers building complex or custom systems. On the other hand, a web designer is usually someone who designs the look of a website either to hand off to a developer or to build themselves using existing systems. Their focus is the user experience rather than what's under the hood.
In a world where every business needs an online presence, small businesses are turning to web designers, rather than costly developers, to deliver more affordable websites.
Skills Needed to Become a Web Designer
This is by no means an exhaustive list of skills you need to become a web designer, but a familiarity with them will serve as a useful foundation that you can build on over time.
Study Web Design Best Practices
This encompasses everything that goes into web design, and I the first thing you should look into before jumping into a web design side hustle or business. Best practices can range from the actual design itself (colors and color theory, fonts and typography, use of images) to screen resolutions, mobile responsiveness, and accessibility.
You can't become a successful web designer if you don't know what goes into good website design in the first place.
Get started learning about web design best practices on Coursera.
Learn Basic Code
While most web designers get by without much coding, it's good to have a working knowledge of HTML and CSS. If you understand how code goes together you can use online tutorials to add customizations to websites as needed.
When working with templates, custom code allows you to break the limitations of the template settings and realize your design goals. It can also come in handy when something isn't working.
Find a Web Design Platform
As someone with a partial web development background, I prefer to work in WordPress because it's open source with limitless customization options. But other popular systems, like Shopify and Squarespace, have their own pros and cons for both designers and users.
Do your research on what platform you feel is best, then learn it well. In my experience most clients don't care what system you use as long as it works for their needs.
Gain an Understanding of Website Hosting
How do websites stay on the internet? How do we connect to them? If you don't have a basic understanding of these questions, brush up on how web hosting works.
Once you have the basic tech lingo down, make yourself aware of hosting packages and options for the websites you build in your preferred platform. How do they work? How much traffic can they handle? Are they scaleable? What are the costs?
Get Familiar With Photo Editing
While I do recommend learning and using Photoshop once you can afford it, you should at least get familiar with a free photo editing program like Canva before you start a web design side hustle or business.
Skills to hone include:
understanding different file types and what they're used for
familiarity with image dimensions and screen sizes
how to design basic graphics that you might use on a website
Study SEO (Search Engine Optimization)
Not every web designer knows search engine optimization, but knowing it will give you an edge over your competition. At the very least, develop an understanding of how your design elements (eg. headings) play a role in how easily a website can be discovered on Google.
The most successful websites have SEO incorporated from the ground up.
Get started learning about SEO on Coursera.
Steps to Becoming a Web Designer
Once you've brushed up on your tech skills it's time to launch this business for real. Here's how to get started and become a web designer.
Build Your Own Website
This is going to be the first impression people have of you as a web designer; creating a website for yourself is a must. It's also a great opportunity to develop your skills and practice without worrying about a client's wishes or deadline.
Make sure your website also has some examples of your work (or a place to add them later).
You can use platforms like WordPress or Webflow to build your website. If you go with WordPress, you will have to get hosting through a hosting provider like Bluehost or Godaddy.
Set Rates
This is actually trickier than you'd think. Most web designers keep pricing off their website, mostly as a sales technique, so it can be tough to do market research for your area.
One idea is to ask around and see if others can share what the going rate is. You can also contact some of these companies (especially ones who offer similar services as you) for a price range.
Or decide what you think your services are worth and price at that. You can always adjust up or down depending on how things go.
Find Your First Client
How do you find your first client as a web designer?
If you don't already have a portfolio of hobby projects, consider discounting your services for a client that would be likely to give referrals. Another useful idea I've used in the past is offering a trade with another local business.
You can start surfing beginner blogger Facebook groups to look for folks who might want a website built for them. You can also surf web design groups to start connecting with other web designers and build out your network.
If you can't find anything paid, donating a website to a local organization is a great way to develop a portfolio, network, and give back to the community all at once.
Always Focus on Growth
This isn't just limited to business development, although continuing to market your services once you're established is vital for a successful web design business.
When you become a web designer you have to always be learning to keep up with the latest technology and trends. I'm in my early 30s and I've already had to adapt multiple times to major overhauls in how websites are made.
While it's not the easiest of industries to break into without experience, if you have an eye for design and are willing to put in the effort, a web designer business is a great way to earn money from home.
More side hustle ideas:
Pin it for later!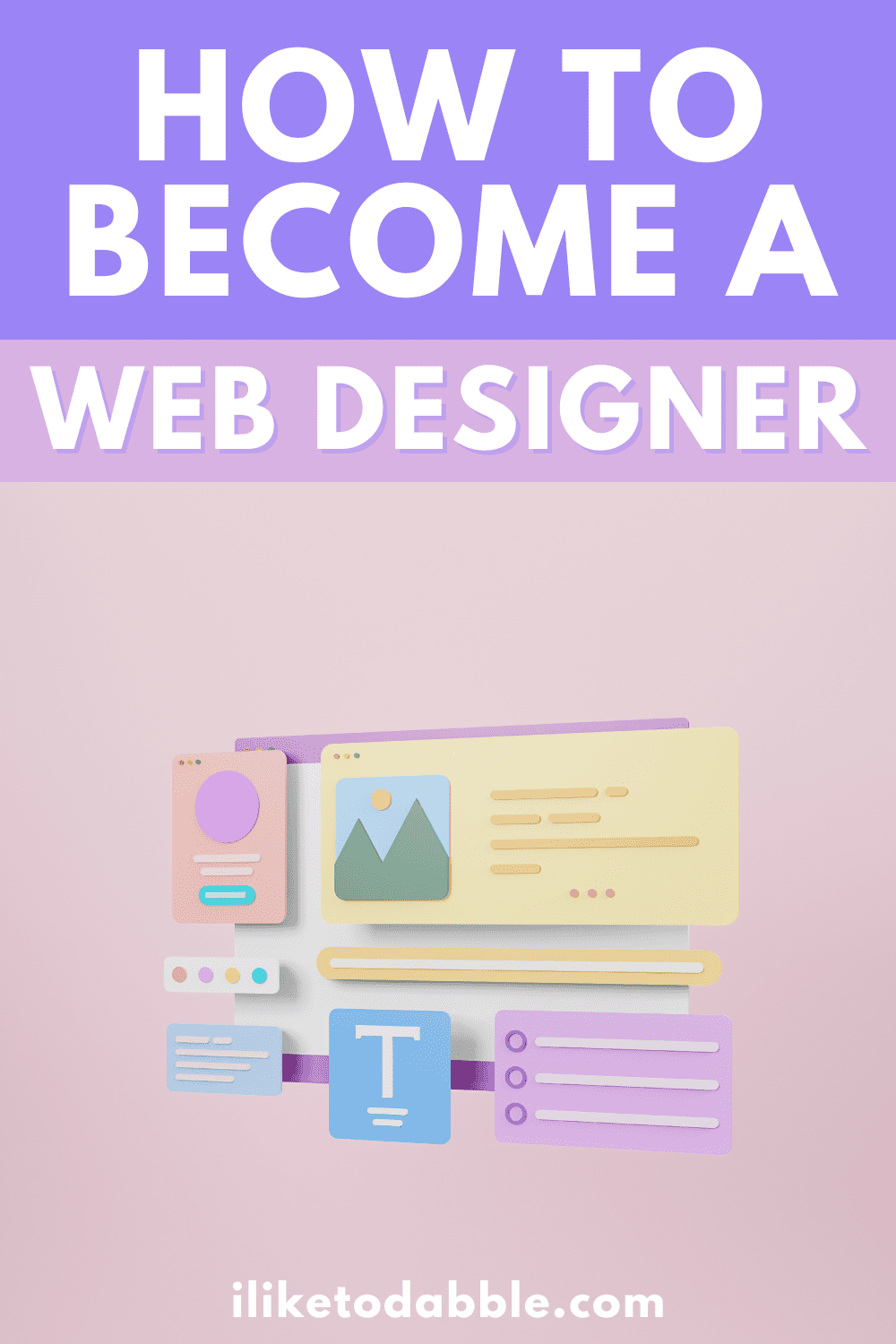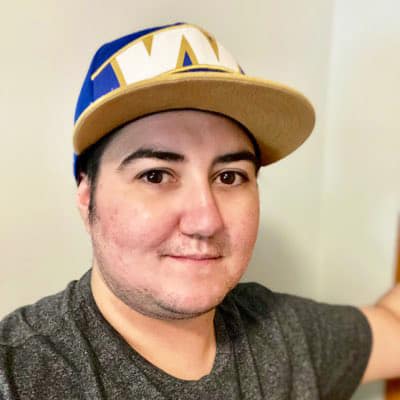 Everett is a professional content creator and marketer with a serious passion for writing. When not juggling their business or raising five kids, you'll likely find them playing video games, blogging, or exploring.