Our website is supported by our users and contains affiliate links. We get paid when you purchase or sign up for anything through those links. Read the full disclaimer for more information.
Last Updated on April 20, 2023 by Daniella
Freelance writing can be a pretty lucrative side hustle.
Some of the most dedicated freelancers earn over six figures and work less than 40 hours a week.
The best thing about being a freelance writer? You can work from anywhere in the world.
It's a great option if you want to travel or have a family because of its flexibility and income-earning possibility. For the same reason, freelance writing is a fantastic remote side hustle to bring in some extra cash.
Even though it's a great way to earn money, starting freelancing is daunting. Here are some tips on how to get started freelance writing as a brand new freelancer.
How to Get Started Freelance Writing
There isn't one "right" way to start freelance writing but these are the steps that will keep you focused as you start your new venture.
1. Choose a Niche
One of the most important first steps to starting a freelance writing side hustle or career is choosing what types of topics you want to write about. You should start with 1 niche but that doesn't mean you have to stick with 1 niche.
Starting with 1 when you're starting out will make it easier to look for freelance gigs and put together a portfolio of pieces that are relevant to the topics you're pitching for. When you're comfortable to branch out and explore another niche, you can do that.
When pitching editors, they normally want to see past writing samples of yours in the topic you're pitching for. The more relevant your samples are, the more likely you are to hear back from them. Which is why I say to focus on 1 niche starting out as you are putting a portfolio together.
Some popular niches you can explore are:
Finance
Tech
Career
Travel
Events
Gaming
Music
Skills & education
Health & wellbeing
Family
Relationships
Parenting
Crafting
Creative hobbies
And any topic that peaks your curiosity and you enjoy writing about
2. Network and Build a Community
Every freelancer needs to start somewhere. And it's always best to start with people you know and who support you.
Ask your friends and family who are business owners if they need blog posts written. If you have limited in-real-life connections, the internet is an excellent place to network, even if you're just beginning.
Join Twitter and connect with people in your writing niche
Look for Facebook freelance writing groups you can join (search for "writing", "freelance writing", "writing jobs" and other similar keywords while filtering on the groups section)
Message old contacts on LinkedIn who are in content creation roles
Pro tip: Don't just ask for favors without giving back to the communities you join. Make sure to chime in on discussions and provide knowledge and insight about what you know. You're more likely to get freelancing jobs if you're engaging in your community of interest than if you're only ever asking for favors. Make sure there is give and take.
3. Start a Portfolio or Blog
Once you have a few pieces penned, it's time to start a showcase of your work. Digital portfolios like MuckRack are a great place to share what you've written with other people (for free). If you have a website or blog already, you can create a page on your site for a simple portfolio like this one.
Also, keep hard copies of your work on file in a Google Drive in case something happens to your work digitally and the link breaks or the person you wrote for shut down their business. You want to make sure that your strong portfolio isn't lost if the internet crashes.
If you don't have a portfolio to show people yet, starting a blog in your niche is a great place to start writing and showing people your dedication to your work. You can do this with setting up your own WordPress blog via Bluehost or start smaller first with practice writing for free in a blog format on free tools like Medium. This can help showcase your writing ability and what you're interested in writing to potential clients and editors.
Start a Money Making Blog Free Email Course
In this free 5 day email course, I show you everything from creating your blog from scratch, to SEO keyword research strategies, basic branding, creating an email list, social media strategies and monetization strategies to start building a profitable blog.
Sign up for the newsletter to receive regular updates and get instant access to the free course.

When you're first starting out, guest posting on other sites can help build your portfolio and get your work seen. Reach out to bloggers you admire to see if they would be willing to host a guest post from you but make sure it is a post they don't already have on their site and something that they would LOVE to host on their blog. Look for their guest posting guidelines on their site and follow it to a T, so you get a better chance of getting a response from them.
Pro tip: While guest posting is a great way to get you started, make sure you're not doing too many pieces for free. At some point, you're going to want to start making money, and the sooner you start seeing value in your work and charging for it, the better. Do a couple to add to your portfolio, then focus on paying gigs.
4. Look Through Job Boards
While job boards aren't the best place to find high-paying work, they are a great place to start writing. Sites like Upwork and Fiverr tend to be a race to the bottom of the barrel in terms of pay, but starting writing for them isn't a bad idea if you just need bylines to get started. However, don't stay with these sites for long since they might stifle your earning potential.
Also, set up Indeed and LinkedIn alerts for freelance writing positions in your area of interest. You must have a steady stream of potential jobs coming into your inbox because that saves you time trying to hunt them down.
Pro tip: Set up alerts for full-time job opportunities in your field of interest. Once you find them, message the hiring manager on LinkedIn and ask them if they need freelancers while they're looking to hire full-time people. If they do, offer your services.
Keep your message short and sweet like this:
---
Dear ____,
I noticed that your organization is hiring a full-time writer for this position. I wondered if you were looking for a freelancer to help create content while you continue your search for this role. Here is some relevant work I've done [link to portfolio & past samples].
I'd love to continue this conversation,
Your Name
---
It shows them you're interested, researched what they need, and are ready to fill in that gap for them. It's a great way to find high-paying clients.
More job boards to look at:
Don't underestimate Twitter as the perfect unofficial freelance job board for finding writing gigs. Follow some of your favorite publications' editors on Twitter and watch for when they do a call for pitches. Follow the #callsforpitches hashtag, #callforpitches hashtag, #FreelanceWriters hashtag, and set up your Twitter search for finding gigs.
5. Turn Your Work in On Time and Communicate with Your Clients
You would be amazed at how many freelancers agree to do work and then just never talk to their clients again. That's leaving free money on the table.
You want to make sure to reach out and communicate with your editor. Especially if you're feeling stuck or confused on a project, it's better to reach out and ask your editor for help than it is to ghost them.
What;s going to help? Having the right freelancing tools to help you stay on your A-game.
The freelancing world is small, and good freelancers are hard to come by. Setting yourself apart by making sure the editors know you're reliable, turn your work in on time, and communicate well with them means you will get referrals.
And referrals help build a solid clientele.
Pro tip: Agree to a timeline that gives you more time than you need to write the article, and then turn it in a day or two ahead of schedule. This strategy leaves a good impression on your editor, and they are more likely to work with you again in the future.
6. Collect Testimonials
As you complete work with your paying clients, set up a system when invoicing where you also ask them for a testimonial. This can be done in the email that you send your invoice, or a separate email after the invoice is paid. Put these testimonials on your website, portfolio, social media, and keep each one in a Google Drive.
Having testimonials and showcasing them alongside your past work in your portfolio shows social proof of the type of work you do and the impact you've been able to create with past clients. This will increase your chances of getting more freelancing gigs as you continue to send new pitches.
7. Increase Your Rates With Every New Client
The fastest way to increase your earning potential is to increase your rates. But one of the most complex parts emotionally of being a new freelance writer is knowing exactly how much you're worth.
It's not uncommon to be offered $.06-$.08 a word when you're first starting freelance writing. This isn't a bad starting rate. However, you should not stay there for very long.
Attempt to ask for $.02 more a word for every new client. If the first client pays you $.08 a word, ask for $.10 a word on the next assignment.
Pro tip: Another great way to increase your earning potential as a freelance writer is to charge by the project, not by word. Flat rates are a great way to ensure that each party knows precisely the cost of the article, and you often get a better per word rate if you charge by the project. A reasonable beginning rate is somewhere between $75-$150 an article. But more experienced freelancers can bank $300-$600 an article, and sometimes even more. Ghostwriters make even more than that because they don't take credit for the article, the client does.
Places like the New York Times pay close to $1,000 an article. It just depends on who you're writing for.
How To Start Making Money as a Freelance Writer & What to Keep in Mind
Remember that once you reach your first $400 of earnings from freelancing that you'll be required to report that income when it comes time to file your tax return. For this, I use the side hustle tax calculator from Lunafi and definitely recommend it (which is also perfect for ADHD brains like mine).
Overall, freelancing isn't hard. It's about providing a much-needed service to those in your community. The more robust connections and relationships you build with editors, the better-paying roles you will get.
It's a great skill to have either as a side hustle or a full-time business that gives you the flexibility to achieve your goals.
Want to make money from your writing on your own blog? Take my free course to get started 👇
Related posts:
Pin it for later!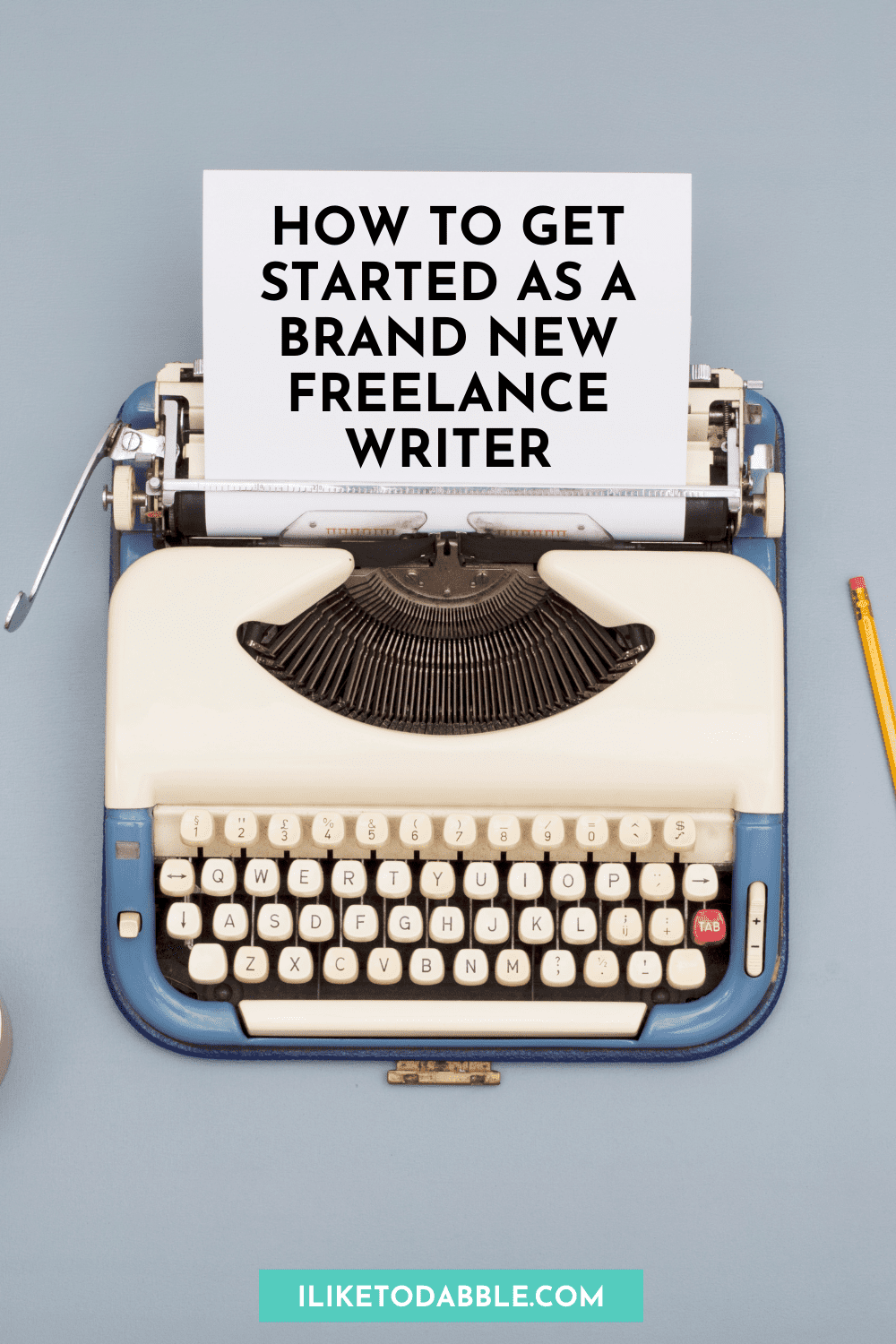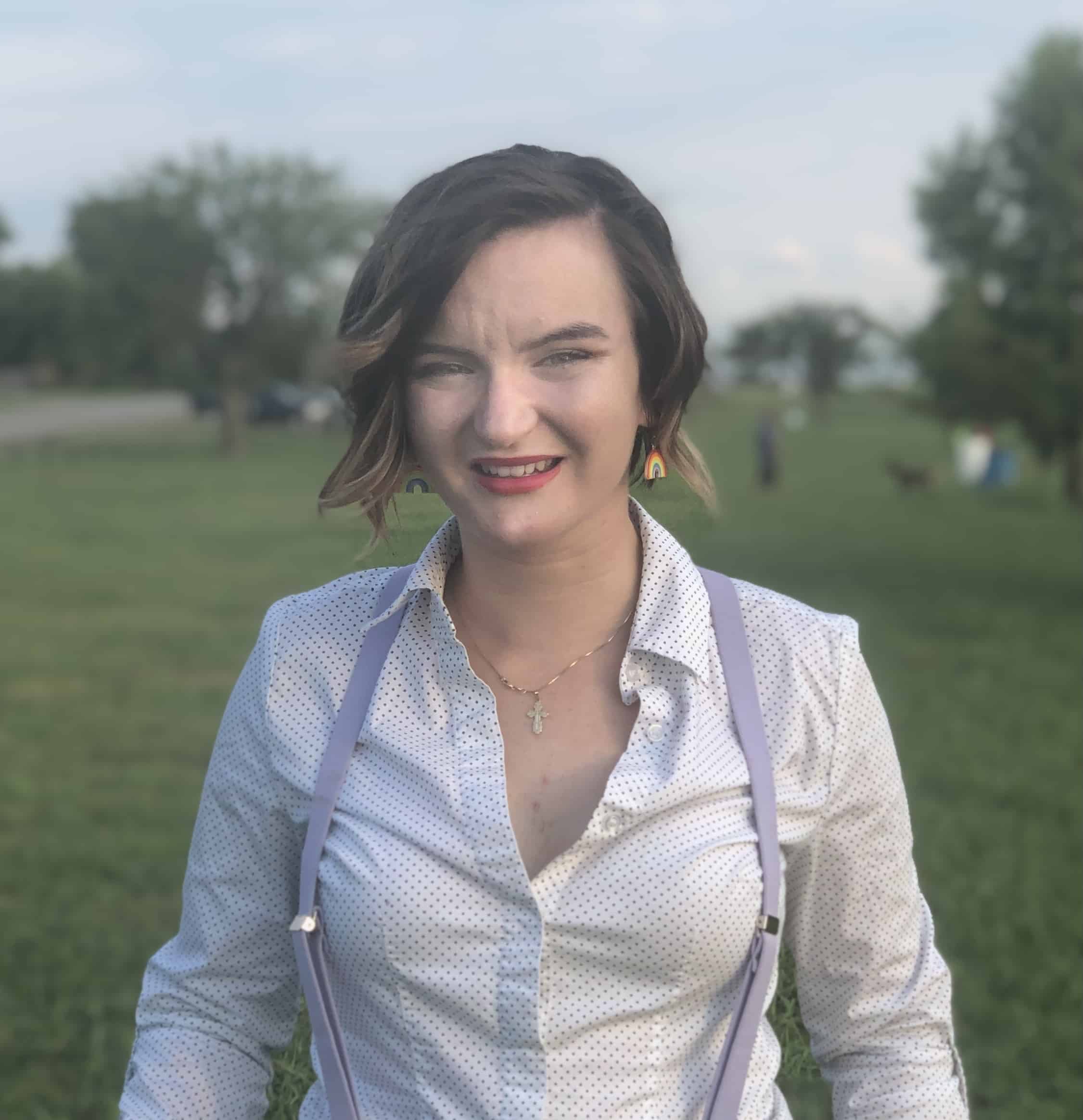 Moriah Chace writes about low-income money and queer culture. Her work has been featured by The Motley Fool and other large media outlets. She has words in Women's Personal Finance, The Deal Taker, and Live Betr. As a part-time barista and full-time coffee addict, she spends her spare time over-caffeinated fixing up her 1978 Winnebago Itasca and plans to travel around the USA with her dog and two cats after she breathes life into the old soul of an RV.