Our website is supported by our users and contains affiliate links. We get paid when you purchase or sign up for anything through those links. Read the full disclaimer for more information.
Last Updated on January 11, 2021 by Daniella
We've always loved shopping at thrift shops. They're time capsules of creativity and style where you can find vintage and even designer brands for as little as $5.
They also happen to be sources for creative side hustles like thrift store flipping.
Thrift store flipping is when you purchase items from thrift stores with the intention of reselling them for a profit. You can resell them either in person or online using apps, classifieds, and community forums.
You normally have to put some sort of money down upfront to purchase the item before you turn around and sell it for a profit. Or you can use an app like Flyp and get designer and premium brands to resell for $0 upfront.
As a Flyp Proseller, you don't have to waste your time sourcing items either. Browse quality inventory through Flyp, set your commission, and apply to sell the lots you like, all for $0 cost up front.
Pin it for later!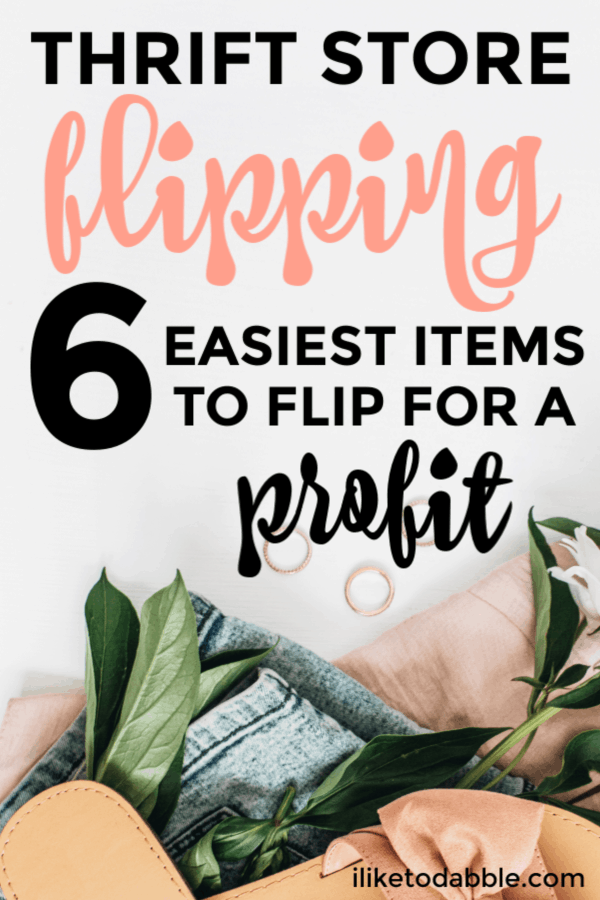 How to Successfully Flip Items for a Profit
Anyone can find local thrift store items and resell them either online using classifieds or apps. But to have a successful flip means you profit from it.
This means when you are looking for or thinking about items to purchase for flipping, you have to take into account the profit margin. Your profit margin is how much your revenue sales exceed your costs.
Naturally, a little research is involved.
Some basic things to look out for when purchasing an item to flip:
The quality of the item
The current market price on eBay
How much it will cost you to purchase the item vs. how much you can sell it for
How will you package and ship the item?
Are there any additional fees involved if you are selling on an app?
Let me give you a good example on how to do this.
You're in the thrift store and happen to come across a unicorn Beanie Baby for $5. If you know anything about Beanie Babies, there are quite a few of them that have become pretty valuable.
And if that Beanie Baby happens to be the retired "Mystic the Unicorn" Beanie Baby, you could make some money selling it.
Noone really understands beanie babies but let's run with it for a second.
There are a couple of things you have to do and double-check before you purchase the Beanie Baby though. First, check the Ty hang tag that comes with every Beanie Baby. If yours doesn't have the hangtag, check the attached tag around its rear for the name.
If you're Beanie Baby doesn't have the Ty hangtag, you're still in luck. One without a tag will go for around half the value of the same beanie with a tag. And if it is one as rare as Mystic, it may be even more valuable.
Search on Google for other characteristics of your find that would signify further rarity and more worth. For instance, Mystic Beanie Babies with thinner manes (1st generation hang tags) are worth more.
Then pull up eBay and search for your find. Filter results to show only 'Sold Items' as shown below.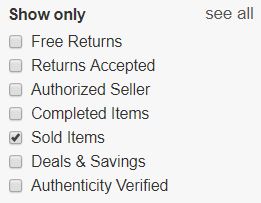 As we can see here, Mystic last sold for $187 + shipping on April 18th, 2019 via auction. If your Beanie Baby is in good enough condition, you can expect to get about the same or even more. I personally would list it for auction with a buy now price of $200 + free shipping.

And expect the shipping to be about $5-$10 depending on needs for packaging and the destination. If you get the shipping label through eBay, you can save a buck or two on the cost of shipping. Or use something like ShippingEasy and get up to 85% off your shipping costs.
Deduct another $5 for the cost of purchasing mystic and this flip would make you $185. Not bad!
I said free shipping in this instance because it is more attractive to buyers and it is small enough that opting for free shipping (where you cover the cost) doesn't actually cost you anything. If it is a larger item with more packaging and shipping costs, then you are best off in adding fixed shipping costs based on how much it will cost you to ship (or work it into the price).
Per this example, this would be a worthwhile item to flip and make a profit. Go for it.
However, there isn't one way to price your items and you want to look at active listings as well. I also love this post in the eBay Community for more tips on how to price your items on eBay.
Related posts: 22 Creative Ways to Turn Your Clutter into Cash
How We Make Money Flipping Items on eBay
Hustle Quotes: 85 Perfect Quotes to Inspire Your Hustle
Easiest Items to Flip for a Profit
Some items are easier to flip than others due to their demand. As we saw with the Beanie Baby example, collectibles are a big one.
Let's go over other quick sells for you to keep your eye on.
1. Designer Brands
Like the Gucci Bag find from high school mentioned earlier in this post, thrift stores are a gold mine for designer brands. I recently found a Kate Spade Pink Bow Tote (shown below) at a clothing resale shop for $50. I sold it on eBay 2 weeks later for $100 plus $10 shipping. A $50 profit isn't bad for something I wasn't looking for in the first place.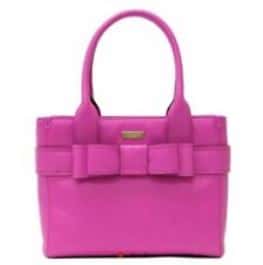 I knew that it would sell fast. I listed it on eBay, Mercari and Poshmark to make sure it got in front of as many eyes as possible (at least eyes that look for designer brands resold online). Usually, designer brands sell the fastest on Poshmark, in my experience. But this time, eBay takes the win!
Other designer brands that sell fast online are Coach, Victoria Secret P.I.N.K., Louis Vuitton, and Supreme.
And definitely stay away from MLM brands like LuLaRoe, etc.
2. Collectibles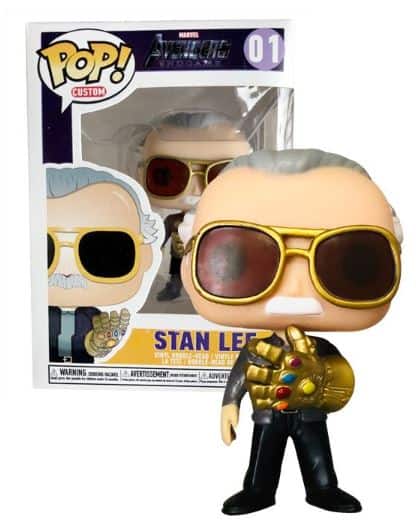 Collectibles sell the fastest in my experience. Collectibles include anything people collect such as Beanie Babies (as mentioned above), Funko Pop!, Furrybones, American Girl Dolls, etc.
Last week we just listed one of our Funko Pop!'s that we were waiting for the price to go up and we got an offer that same day.
Sign up to get your FREE list of items to flip and resell!
Get your list of over 30 ideas for items to flip and resell for a profit!
3. Records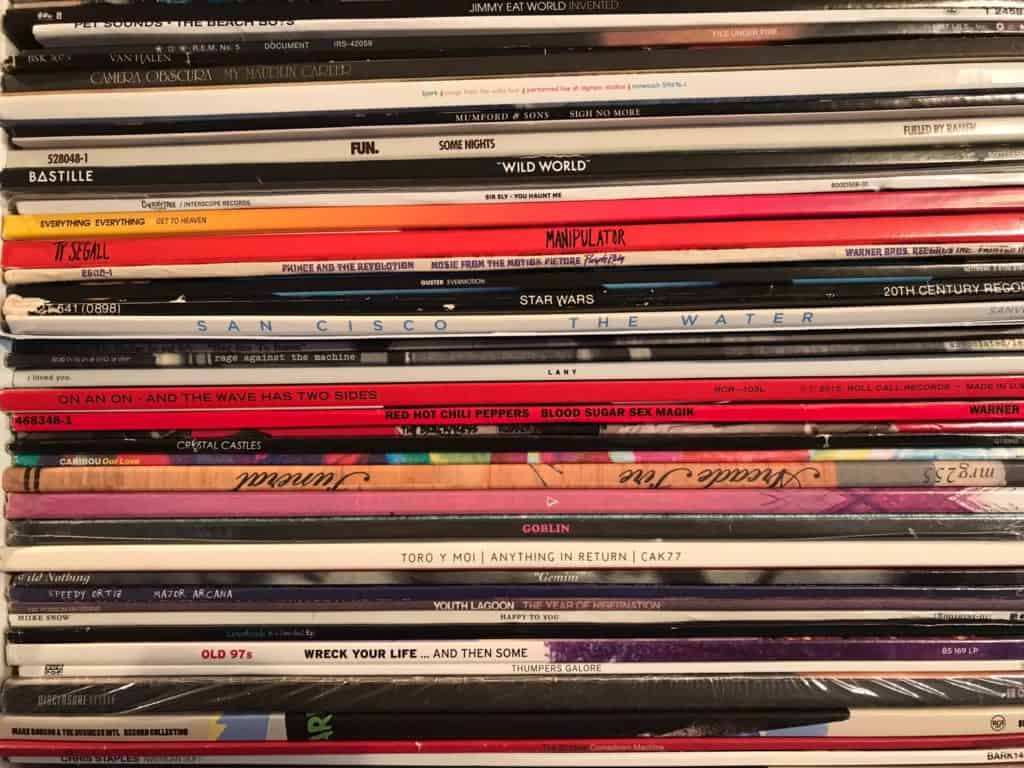 Most original albums on vinyl are hard to find these days which increases their value. The rarer they are, the more valuable they are.
Some of these include The Beatles 1968 White Album and David Bowie's 1963 Diamond Dogs album. If you have a big record collection, do some research online to see which ones you might be able to make a pretty penny off of. Record players also apply.
Related posts: 5 Thrifters Share Their Best and Worst Flips
4 Side Hustles That Help Us Pay Off Debt
15 Side Hustle Apps to Make Extra Money
4. Furniture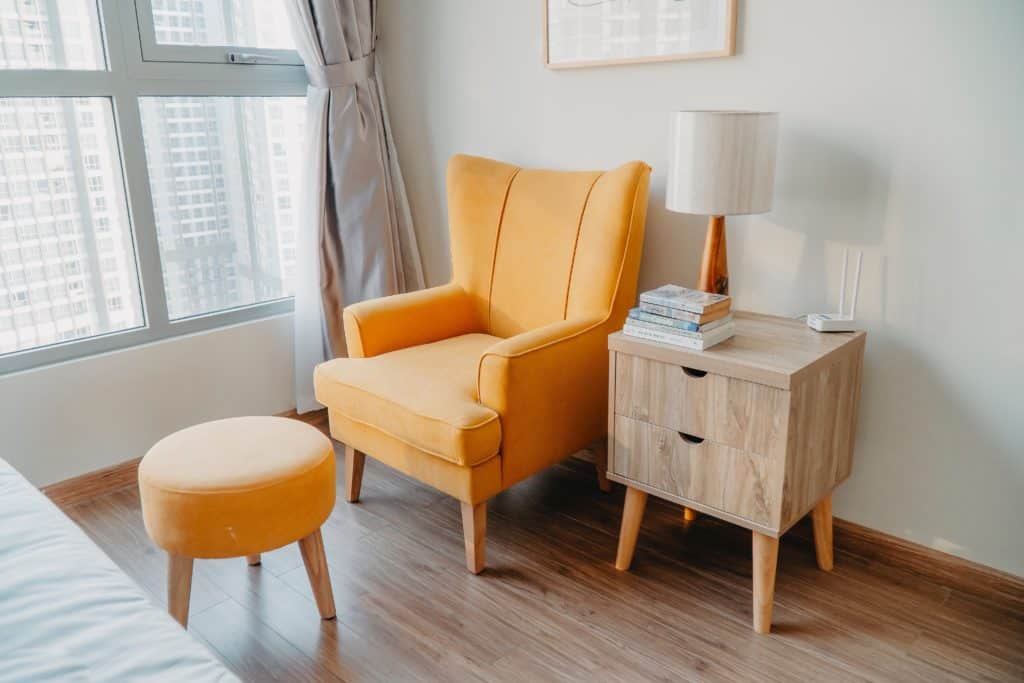 People are always looking for furniture. They don't want to pay for the insanely overpriced and generic stuff you see in most furniture stores. Instead, they want something more unique that fits perfectly within their space and sort of expresses themselves creatively.
That is at least how I look at furniture. If it isn't "me", I don't want it. That is where furniture flipping and consignment comes in. If you see a dining set for $40 at a garage sale (or something cheaper at Salvation Army) and have the skills to spruce it up, refurbish it and make it into something truly amazing, you can resell it for $300 online (or more).
5. Board Games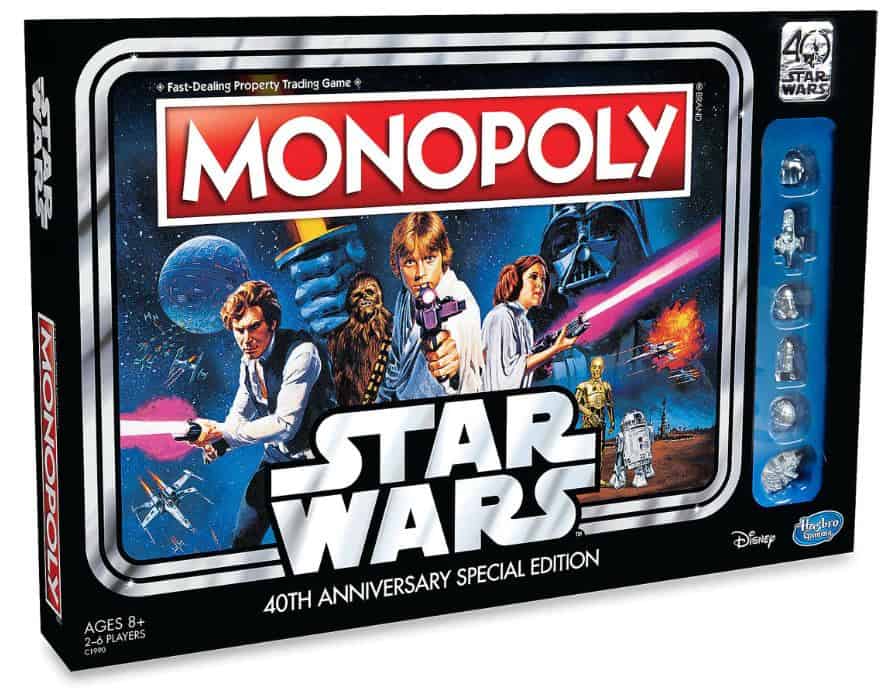 Board games are another form of collectibles that sell fast online.
We are an example of people that buy board games on eBay. We are HUGE Office fans and found the Office Trivia Game for $20 on eBay one day about 2 years ago. That same board game is listed for $70 on eBay today (05/06/2019).
If you find board games such as Star Wars Monopoly 40th Anniversary Special Edition or anything vintage for a steal, go for it. Chances are you can profit from it.
6. Video Games and Consoles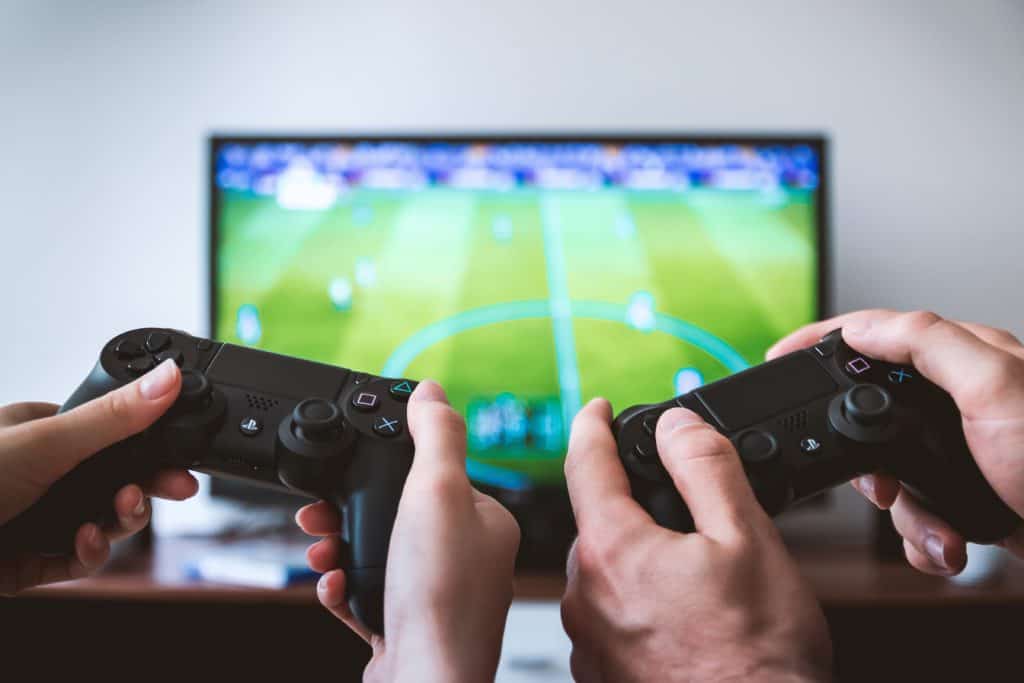 I had a brief stint about 5 years ago of buying and selling old video game consoles. They were mostly PS2 and PS3 (this was before the PS4). I would go on eBay, Craigslist and to the local V Stock store to find them cheaper and try and make repairs to then turn around and resell them.
They resold like hot cakes on Craigslist and made $100 on each one. I only did this about 3 or 4 times but it was fun and they went quick.
Related posts: 7 Useless Things We Wasted Money On
Side Hustle Income Report: How We Made $3,901.19 Extra in March 2019
Best Apps to Use for Flipping
There are SO many apps you can use to use for flipping to list your items for sale. From eBay to lesser known apps, these are some of the best ones we have come across:
Best Places to Find Stuff to Flip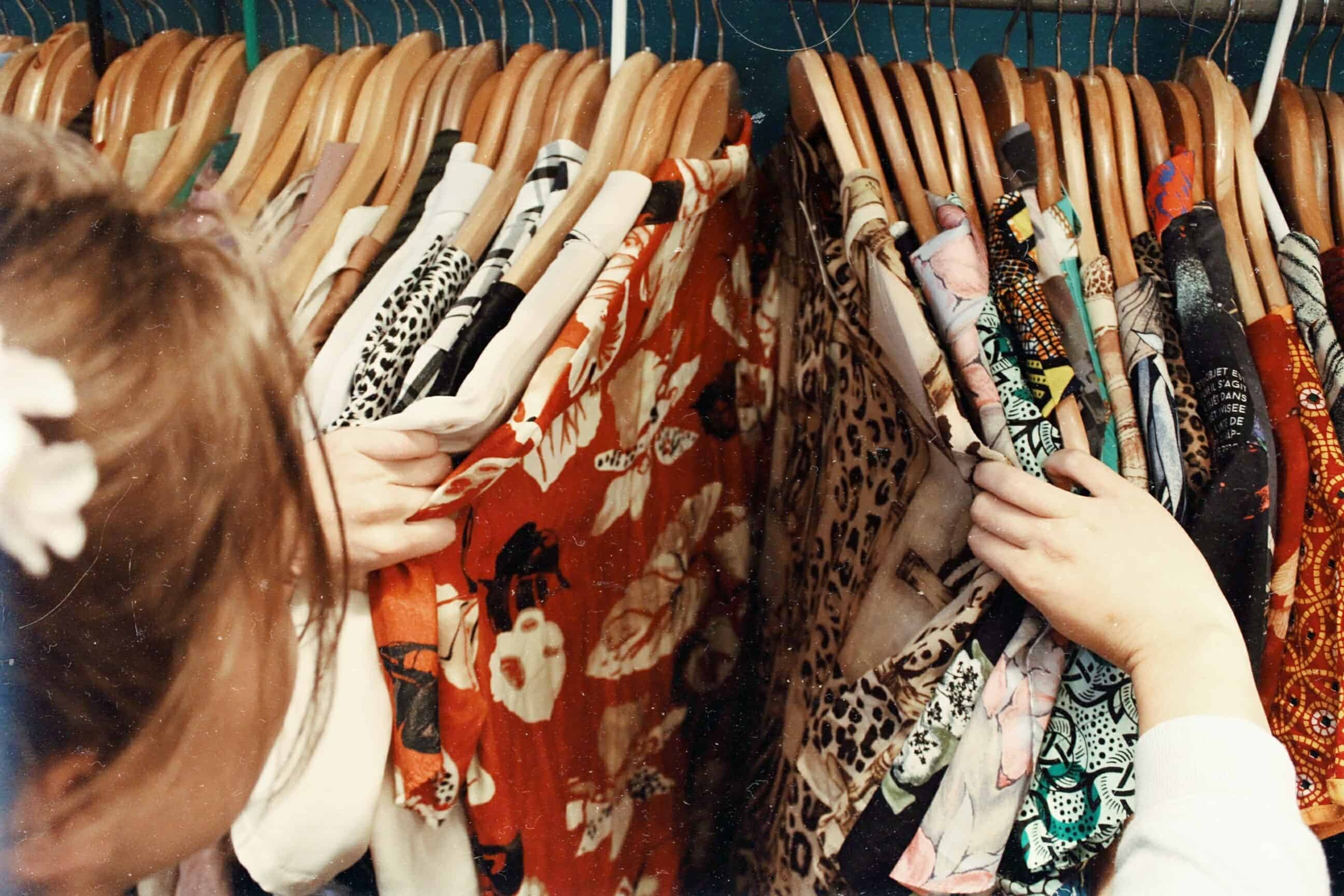 Along with thrift stores and resale shops, you can also browse garage and yard sales for good finds. Don't forget about estate sales too.
I love Craigslist for a variety of things you can find to flip. However, when meeting up with someone to complete the transaction, always go with a friend.
Same thing with other apps like Facebook Marketplace and VarageSale where you can buy and sell locally. Even if the app sort of acts like a "paper trail" and you have the history of the conversation with the seller, you never know who is on the other end of that listing. Use the buddy system.
Maybe you come across something on eBay listed for a lot lower than what it's worth? If you know you could flip it quickly for a profit, do it. If you do come across a gem like that online you could save on the costs of your flip with cashback apps and extensions.
Cashback sites I use and love:
Related posts: 22 Clever Ways to Get Free Gift Cards
14 Real Ways to Get Free Concert Tickets
How to Keep Shipping Costs Low
USPS will always be cheaper than UPS or FedEx. Steer clear of flat rate boxes as regional rate boxes are typically cheaper.
However, print and ship through PayPal is even cheaper. Try 30% cheaper.
Also, take into account dimensional weight changes where the dimensional weight of a package is higher than its actual weight. The carrier will charge you the highest of the two.
Use a service like ShippingEasy and receive USPS discounted rates (up to an 85% discount) along with all other services USPS offers with your FREE USPS Postage account. You can try them for free for 30 days!
Additional Resources for Thrift Store Flipping
Flipper University Workshop: Learn how to turn your passion for visiting thrift stores, yard/ garage sales and flea markets into a profitable flipping business (and even go full time) in this 75 minute FREE workshop. Melissa is a colleague of mine in the blogosphere and her learning resources are seriously amazing. Her & Rob of the FleaMarketFlipper has had 500 students and 3 years of results. It's free so why not?
Turning Thrift Store Oddities and Rarities into Cool Cash: This book is an interesting find and gives you tips that other resellers might not have thought of (plus selling secrets). Its a good read that is also free if you purchase the Kindle version.
Launch Your Side Hustle: The ultimate beginner's guide to starting a side small business. This course shows you everything from forming your business, legally covering it, taxes, to growing your income, promoting yourself online, figuring out social media, building an email list, and more.


Concluding Thoughts
I love flipping items online and that stems from a weird history I have with selling my stuff. I was a horrible spender when I was younger and always had to come up with ways to make money fast. Taking clothes, shoes, accessories and other items to thrift stores and resale shops were always my go-to.
Then over time, I was able to make a side hustle out of it when I was no longer irresponsible with money.
Flipping isn't a difficult way to make money but takes a little getting used to. If you don't enjoy looking fora bargain or even shopping at all, I suggest you try something else.
But if you do enjoy those types of things, I say go for it!
What have been the easiest items for you to flip for profit? Have any good flipping stories you have? Share with us in the comments below!
Related posts: 19 Passive Income Ideas to Stop Trading Time for Money
35 Best Side Hustle Ideas to Start This Year
10 DIY Crafts to Sell for Extra Money
50 Ways to Make an Extra $500 a Month
How to Make an Extra $100 a Day
10+ Legit Ways to Get Free Stuff
Sign up to get your FREE list of items to flip and resell!
Get your list of over 30 ideas for items to flip and resell for a profit!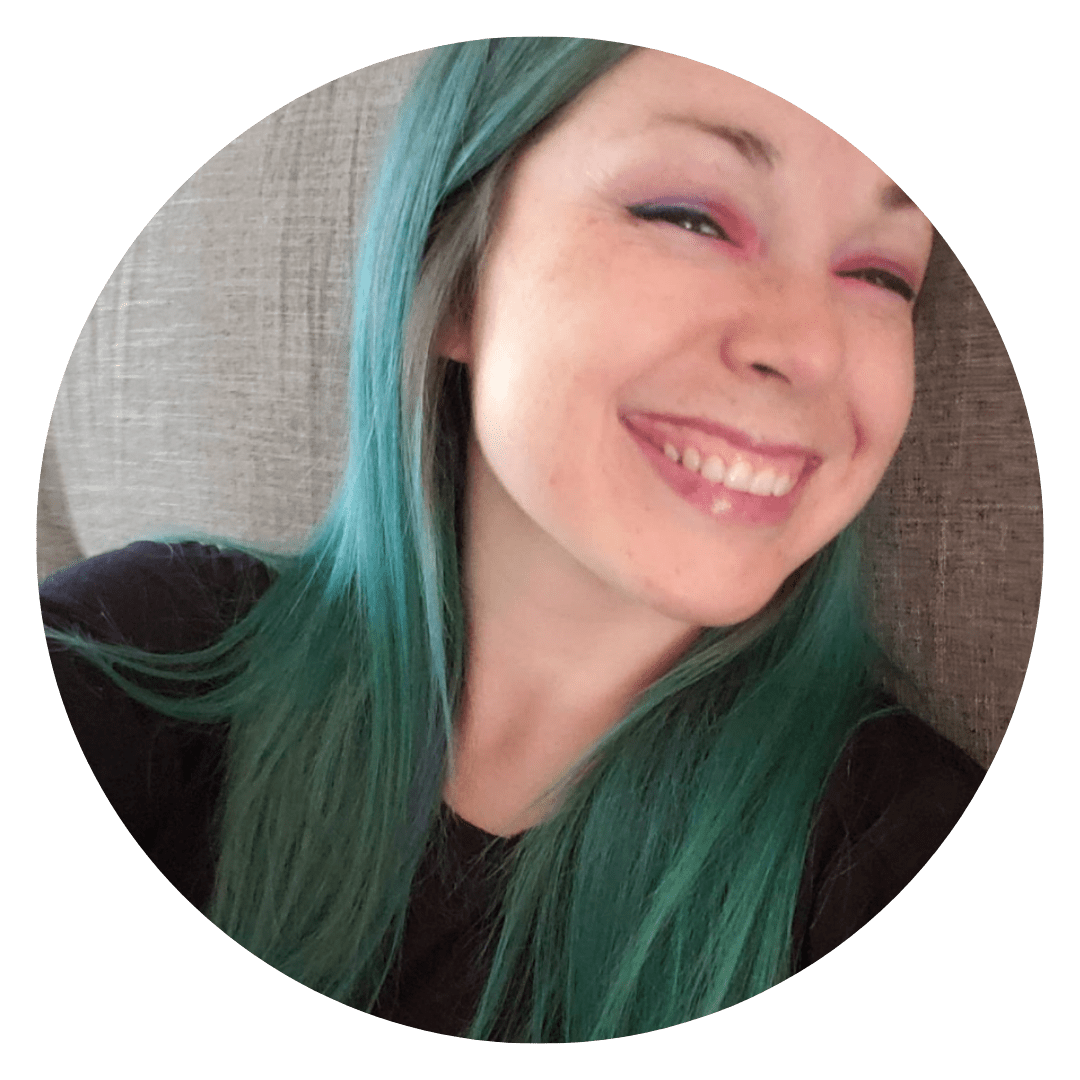 Daniella is the creator and author of iliketodabble.com. When their wife Alexandra and them aren't globetrotting or playing with their 7+ animals, they are dabbling and working towards a future of financial freedom.