Our website is supported by our users and contains affiliate links. We get paid when you purchase or sign up for anything through those links. Read the full disclaimer for more information.
Last Updated on July 28, 2022 by Daniella
Did you know that you can get paid to read books?
No, seriously. The average American reads 12 books a year and they could be making extra money from their reading. Book-related jobs can also be your gateway to leveraging high income skills and earning more money. This side hustle is also one that can be done remotely from wherever you are, adding more flexibility to your schedule.
If you love to read books and discussing what you read, you could find a book related job and work from wherever you want.
There are plenty of ways to make money from being book-obsessed such as:
Jobs that involve reading books, editing, narrating and getting paid to read aloud, etc
Getting paid from websites to review the books you read
If you are on the lookout for the perfect side hustle or just need some extra cash, all of these gigs can also be done on the side of a full-time job and as remote side hustles.
Let's dive in and learn some ways you can start generating a side hustle income with books.
How to Get Paid to Read Books With These Online Jobs and Side Hustles
There are several jobs and many which are entirely online that you can do from home or anywhere in the world. From freelancing on the side to full-time work from home jobs, these book related gigs will give you some ideas to start with.
Don't forget to take the side hustle quiz and find out if something like getting paid to read books is the perfect side hustle for you.
Audiobook Narration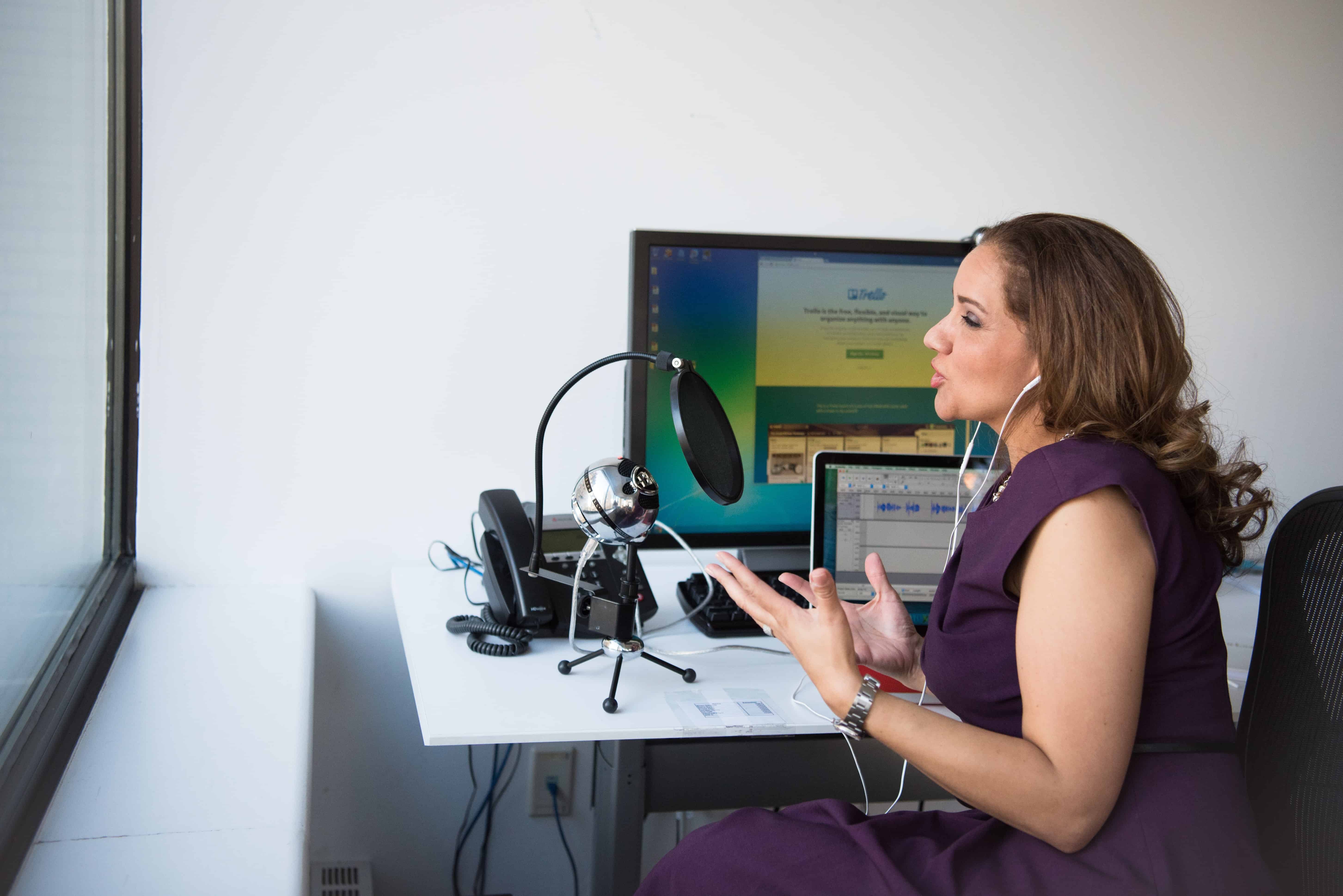 I love listening to audiobooks when I am cleaning, working or working on the blog. The last audiobook I listened to was Financial Freedom by Grant Sabatier.
With that specific audiobook, we all know that is Grant's voice (if you've ever seen him somewhere like FinCon). But for several other audiobooks, people hire out the narration of their audiobook.
Especially with the rise of Audible, the demand for audiobook narrators is climbing.
To get started narrating, you will need some equipment like a mic, pop screen, headphones, recording and editing software, a quiet space and a computer.
Depending on the rates you charge, you could expect to make anywhere between $100 per hour to as much as $300 per hour. You can also join groups and unions for benefits and the protection of your pay. Those who belong to the entertainment union SAG-AFTRA make a minimum of $225 per hour.
Average Pay: $100 – $225 per hour
How to get started: Search for "audiobook narration" courses on Coursera.
Freelance Read Manuscripts
Just like a freelance writer, you can also be a freelance reader and get paid to read anything from online articles to books and unpublished manuscripts.
Many literary management agencies receive such a large amount of manuscripts that they could never possibly get to all of them. So they hire a lot of the reading from the "slush pile" out to freelance readers.
Literary agents pay anywhere from $25 to $100 an hour to their freelance readers.
But what are the duties of this oddly cool job? These are actually pretty straightforward and similar to giving a book report. You read through the manuscript and compile a 2-3 page report about your opinion of it. Then you are to give a recommendation on whether the agency should represent it or pass on it.
You also will give a basic description of all the main characters, plot points and analysis of any hidden messages and symbolism.
Average Pay: $25 – $100 per hour
How to get started: Read this free guide.
Related post: How to Get Started Freelance Writing
Editor/Proofreader
I think "Book Editor" and I think of some high-status job at a well-known publisher. But nope, there are all type of "Editors". Many editors could also be considered virtual assistants (or VAs) and work on a freelance basis.
Nick Loper of Side Hustle Nation was once an ebook freelance editor for ebooks mostly on Kindle and Amazon. He actually got his first few clients through Fiverr.
I started my freelance editing business as a little side project experiment, and actually got my first customers through Fiverr.

My original gig was $5 for 500 words, but since most books are much longer, it added up to some pretty healthy orders. My biggest was over $1000.

It probably worked out to $25-35 an hour.

I niched down from the very beginning, saying I only edited non-fiction, and within that category preferred business and self-help — categories I felt I could add the most value.

Eventually I got clients from word of mouth in a few self publishing Facebook groups and even as a preferred vendor with a popular self publishing course.

– Nick Loper, Side Hustle Nation
Sites that list remote gigs for editors:
Alternatively, proofreading is different from editing in the sense that it is the last step in the editing process. You can become a proofreader for books, ebooks, manuscripts, blog articles, and any sort of written work there is.
Average Pay: $25 – $35 per hour
How to get started: Check out free courses on Coursera for editing and this free course for proofreading.
Copyediting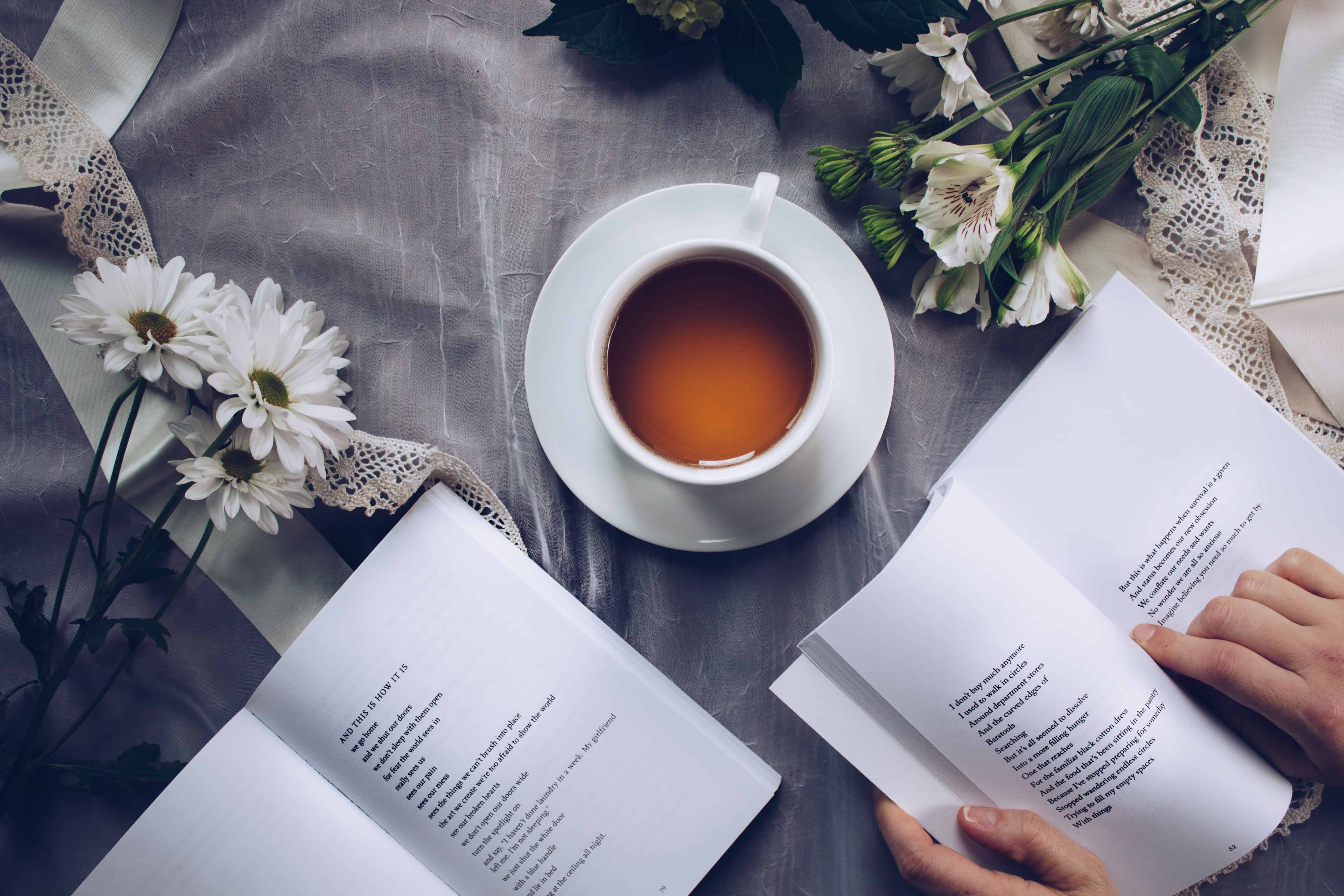 At first glance, copyediting may not seem that different than editing. Actually, they are very different.
Editors are usually subject matter experts and strive to improve the flow, structure, and logic of a piece. Copyeditors focus more on a sentence-by-sentence basis of the content (or copy of the book) rather than the content as a whole.
Some editing can involve also copyediting. It just depends on who your editor is and what their services entail. Copyediting mainly involves grammar, spelling and punctuation correction, ensuring proper sentence structure, removing wordiness and redundancy, and formatting.
Proofreaders are often copyeditors as well and can work entirely remote as part-time and full time. I recommend this 76-minute FREE online workshop that introduces how to create a profitable proofreading/copyediting online business.
Average Pay: $25 – $35 per hour with top earners making $79,000 year according to ZipRecruiter
How to get started: Check out free courses on Coursera for copyediting.
Related post: 11 Legit Online Jobs For College Students ($15/Hour or More)
Publisher
If you've done most of the above for the majority of your working life, you already know books inside and out. You know how to make them beautiful and most importantly, how to sell the crap out of them. Then the next logical step is publishing, am I right?
The sky is the limit on this one. You could either self publish your own work or start putting together some contacts and a small business plan to start your own publishing business.
The potential success of publishing companies depends on a variety of factors.
According to BizFluent, publishers make around $130,000 a year but not every publisher makes the same amount of money. It all depends on your specific business model, how many books you are publishing and the success of those books and authors.
I personally love this guide for starting your own publishing business by Kindlepreneur.
Average Pay: $130,000 per year
How to get started: Search for "publisher" or "publishing" courses on Coursera.
Related post: 19 Passive Income Ideas to Stop Trading Time for Money
Get Paid to Read and Write Book Reviews: Sites That Pay You to Write Book Reviews
Just like getting paid to read books for a work from home job or online side hustle, you can also make money by writing reviews on the books you read.
Browse these top sites that pay people to write book reviews for them.
WordsRated
WordsRated is a non-commercial research data and analytics group. They are currently hiring people to read and analyze books for them and are offering a pay of $200 per book read.
The job position is to read the book and take notes on specific details as you approach them in the book.
Examples of specific details that you might be asked to record:
Number of characters by gender
Number of sentences given to male vs. female characters
Locations where the story takes place
And more
Who they're looking for:
Must be 18 years or older
Has a passion for reading
Someone who wants to work 100% remote
Apply for the WordsRated remote reading gig here.
Average Pay: $200 for every book you read
Online Book Club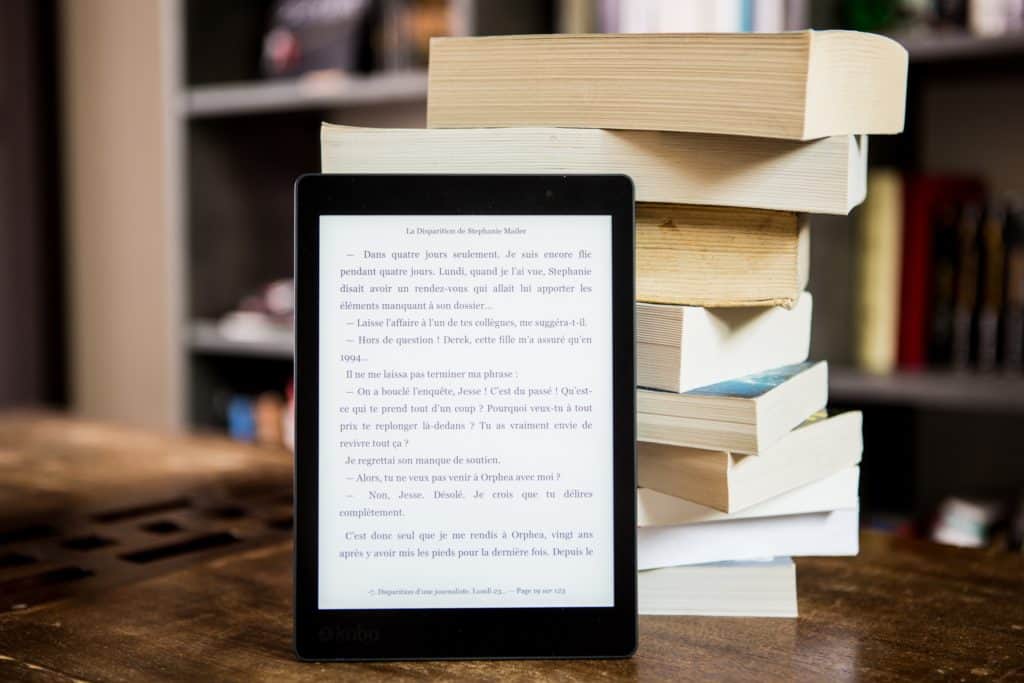 Online Book Club is a free online community for book lovers that has been around for over 10 years. They also pay cash for book reviews.
I spoke to Erin Shanendoah who regularly reviews books for Online Book Club and this is what she has to say about her experience:
At the start, you may only get $5 or so per book. As you build up your reputation with them and meet certain metrics, you get access to higher-paying books. I currently get between $15-$30 per book I review. I am not at the highest tier. I believe those who have been with the site longer may get paid more.

Most of the books are Kindle or some electronic format, though occasionally you by the physical book and submit a receipt for reimbursement.

All genres are available. I tend to read fantasy, poetry, memoir, etc. I don't read romance, historical fiction, crime dramas (for the most part), but all of those are available. I link to all the books I've reviewed for them on my blog.

One of the big rules is that the reviews must be original and cannot be republished elsewhere, only linked to.

– Erin Shanendoah, erinshanendoah.com
Average Pay: $5 – $30 per book review
Related post: 15 Side Hustle Apps to Make Extra Money
Women's Review of Books
The Women's Review of Books reviews books written by and about women. To be considered for reviewing assignments, you have to first apply by sending in your resume, cover letter and any samples of published reviews you've done in the past.
If you don't have any past published reviews to include, I suggest including write-ups of any reviews of books you've recently read. You can also include any writing samples you might have online.
They are looking for reviewers who:
Write lively and thought-provoking pieces
Your writing should appeal to a broad range of audiences
Can meet a deadline
Average Pay: $0.14 per word
Writerful Books
Writerful Books is always on the lookout for book reviewers.
They are an author services company that provides services like beta reading and book reviewing. The best thing about this gig though is you can review any book you want for them.
To apply, you'll have to be able to provide previous book review samples. If you don't have these I encourage you to draft any of the recent books you've read both for practice and submission.
Refer to this job listing for more information.
Average pay: $10 to $50 per review
The U.S. Review of Books
The U.S. Review of Books hires freelance writers to write book reviews for them.
In order to apply you must:
Contact the editor with a resume
Include sample work
Include 2 professional references
They also accept guest bloggers for their online publication (these are the types of articles they normally publish). If you are interested in this as well, email their editor your article of 300 – 500 words using the same email link above.
Average Pay: Not published on their site
getAbstract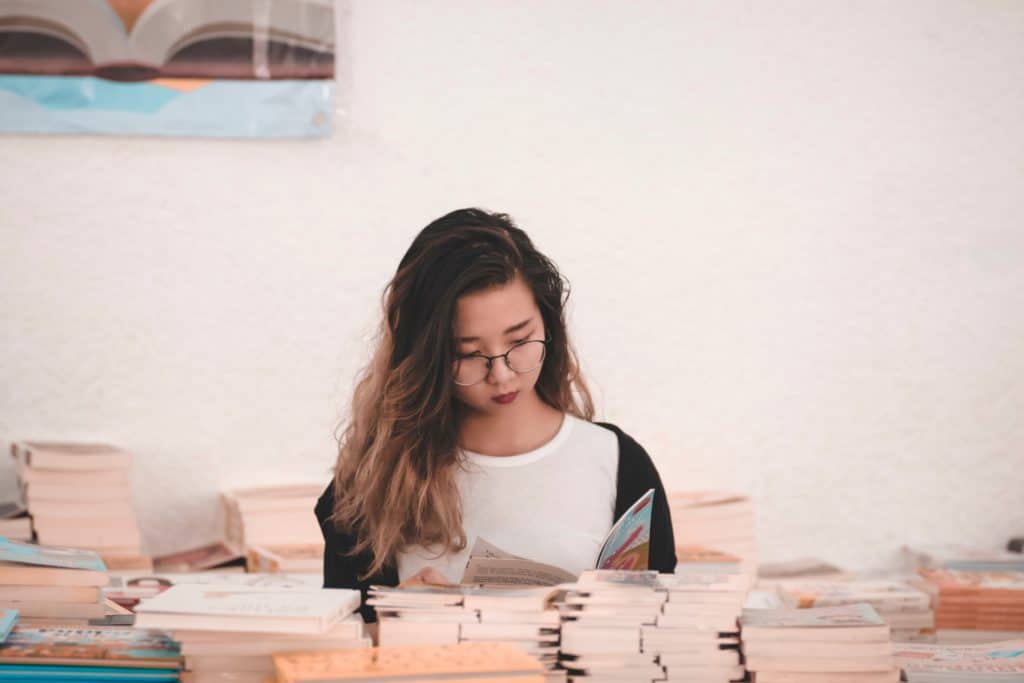 getAbstract summarizes nonfiction books into 10-minute bites so if you're a nonfiction book lover, this is the perfect site to start with.
Currently, they are hiring science and technology writers to summarize magazine articles and books.
In order to write reviews for them you must:
Go to their careers page to apply
If selected, you are paid on a freelance basis
Average Price: Freelance basis
Booklist Online
Booklist is "the American Library Association's prepublication review journal for public and school librarians". They publish approximately a whopping 8,000 book reviews per year to help librarians with selection, collection, development, categorization, and reader's advisory.
They follow a "recommend only" policy which means everything that they review is to be recommended for purchase by libraries.
Guidelines of a Booklist review include:
No longer than 175 words
Identify the audience
Suggest plot without giving too much away
Freelance opportunities are limited as most feature articles are assigned by editors.
Average Pay: Up to $15 per review
Related post: Teach English Online: 10 Companies That Will Pay You to Teach and Work From Anywhere
Reedsy Discovery
On Reedsy Discovery, you don't get paid by the site or a freelance basis but via tips from the readers reading your reviews.
Here's how it works:
Sign up as a reviewer on Reedsy to get exclusive access to read self-published books before anyone else
Build up a brand as a reviewer on Reedsy to liaise with authors who contact you directly for a review
Go through the application process
Once accepted you can start reading and reviewing
Readers will usually send $1, $3, or $5 as a token of appreciation
Average pay: Tips
BookBrowse
BookBrowse accepts applications for book reviewers that only have sample reviews to submit with their application. However, they do not specify if these samples have to be published or not.
BookBrowse reviews both fiction and non-fiction books, they pay monthly and are U.S. Based.
A good review for them includes:
Read more about BookBrowse here.
Average Pay: Not published on their site
Kirkus Media
Kirkus Media Reviews is currently hiring for book reviewers on a freelance/project basis. You can work from anywhere and must be an experienced book reviewer of English and/or Spanish-language titles.
Some further requirements include:
Reviews are 350 words
Reviews are due 2 weeks after the book is assigned
To apply, submit your resume, writing samples, and a list of genres you specialize in, to Kirkus Indie Editor David Rapp at Drapp@kirkus.com.
Average Pay: Not published on their site
Tips for Writing The Perfect Book Review
Anyone can write a summary about the book they just read. I mean, didn't we all week after week in grade school with book reports?
Please, that's child's play. We are talking about full-fledged reviews here.
Important tips to keep in mind when writing a book review:
Describe the plot, your readers want to know what the book is about.
Find your voice and voice your opinion.
Your review must be well written and entertaining (meaning someone would actually enjoy reading it).
Pick out the most important aspects of the book.
Keep it short. The absolute maximum number of words out of all the sites listed is 500 words (Women's Review and U.S. Review) so they should be straight to the point.
You must meet the deadlines.
Keep it professional – you are getting paid for your work after all.
Where to Find Work From Home Jobs & Side Hustles to Get Paid to Read Books
There are a variety of sites and job boards that list available work from home jobs and remote jobs. You have your normal ones like Indeed, Glassdoor, Linkedin, and even Craigslist.
Then there are ones that are specifically perfect for book-loving gigs:
Related post: 15 Remote Jobs That Pay More Than $15 Hourly
More Ways to Get Paid to Read:
If you are so much of a book worm, maybe consider creating a blog where you publish all of your favorite book reviews in one place. You can earn money from affiliate links, advertising, sponsorships and more.
It's worth a thought, for sure. I love blogging. Even though it can take a lot of time and work to be constantly creating content and maintaining a site, it has become a passion of mine.
Much like reading, writing can be that way. It hooks us in so much and expands our minds beyond ways we never unlocked before.
Quick Cash Opportunities for Reading and Reviews:
Frequently Asked Questions
How can I make money reading books?
You can make money by getting a job that entails a lot of reading, sign up to be a book reviewer, or start a blog about books where you write articles about the books you've read, including reviews and other blog content.
Are there jobs that pay you to read books?
Yes there are several jobs that pay you to read books like:
Book editor or copyeditor
Publisher
Audiobook narrator
Translator
Blogger
How much do book readers get paid?
Book readers can get paid anywhere from $10 per book review to as much as over $200 an hour for a book related job like an audiobook narrator.
Can I get paid to read books out loud?
You can absolutely get paid to read books out loud. Some jobs that pay for this service are:
Audiobook narrator
Podcast host
Reading to students online (like an online teacher with VIPKID)
Related: 20 Side Hustles For College Students (Make $16 an Hour or More)
Wrapping It Up + Actionable Steps
If you want to start getting paid for your reading, first identify what sort of jobs you want to do. Is it reading with feedback, narrating, editing, copyediting, etc that interest you? Or do you want to be involved on a larger scale like with publishing?
Or do you want to take a less formal approach and only review the books that you love reading? Maybe want to try your hand at freelancing?
After you identify how you want to monetize your reading hobby, start researching as much as possible about how you can start getting gigs and getting paid. Then it's all about taking action from there.
Without any action, you will be just another bibliophile like the rest of us.
Which isn't a bad thing.
Was this article helpful? Let us know in the comments below!
Subscribe to get your free list of side hustles you can start this week!
Claim your free list of side hustles + tons of helpful resources to get started!
More ways to make money with your creative energy:
Pin it for later!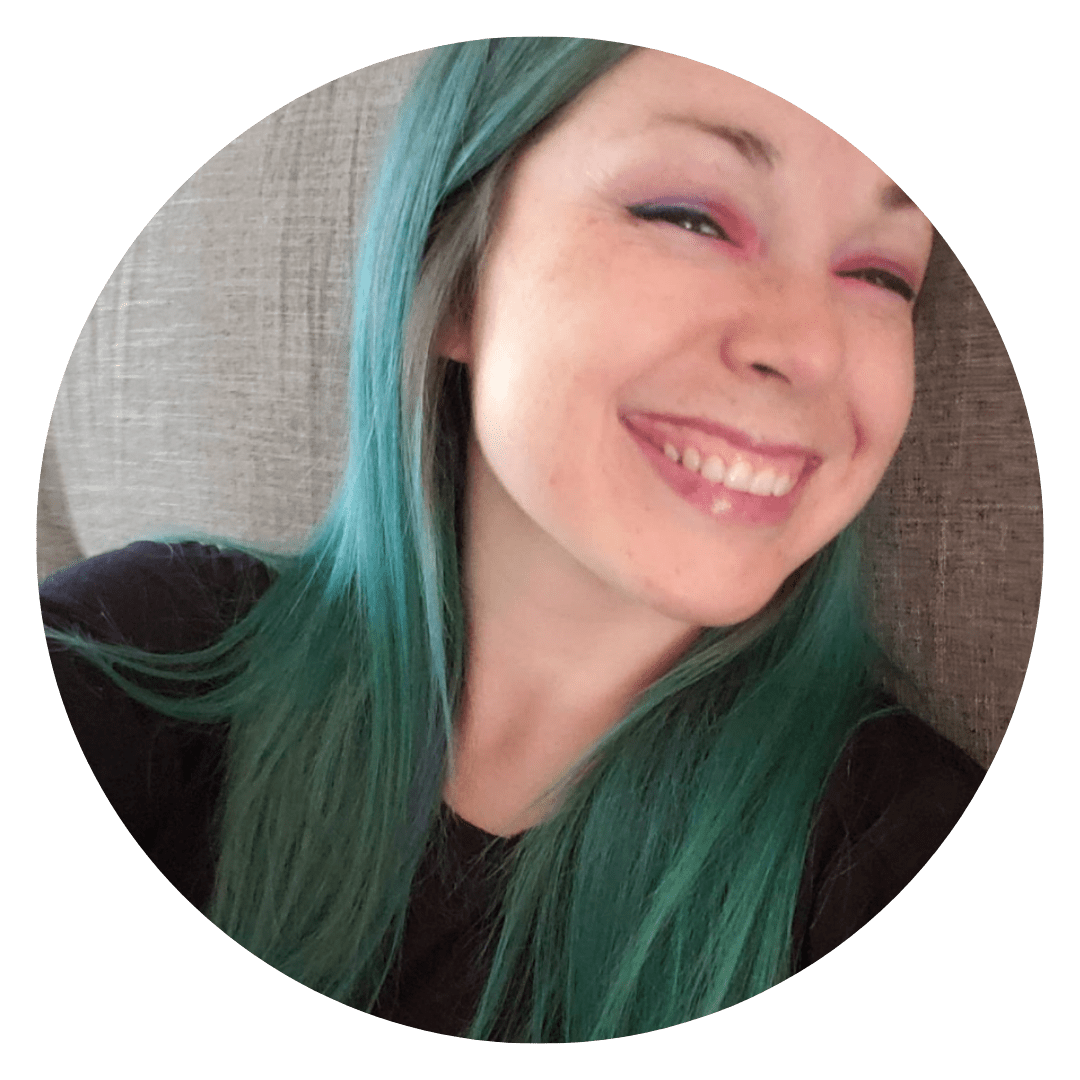 Daniella is the creator and author of iliketodabble.com. When their wife Alexandra and them aren't globetrotting or playing with their 7+ animals, they are dabbling and working towards a future of financial freedom.