Our website is supported by our users and contains affiliate links. We get paid when you purchase or sign up for anything through those links. Read the full disclaimer for more information.
Last Updated on October 27, 2020 by Yovana
Whether you need extra money to help pay off debt, take a dream trip or you need to build your emergency fund, you are going to need to find some way to hustle in that dough. Sure you can start cutting your budget more and aggressively saving to the same effect but it is twice as effective if you side hustle on top of saving more money. There are actually quite a bit of extra money making ideas I have come across, including some you may have never thought of.
From using money making apps in your spare time to starting your own small business on the side, here are 50 ways to make extra money this month.
Pin it for later!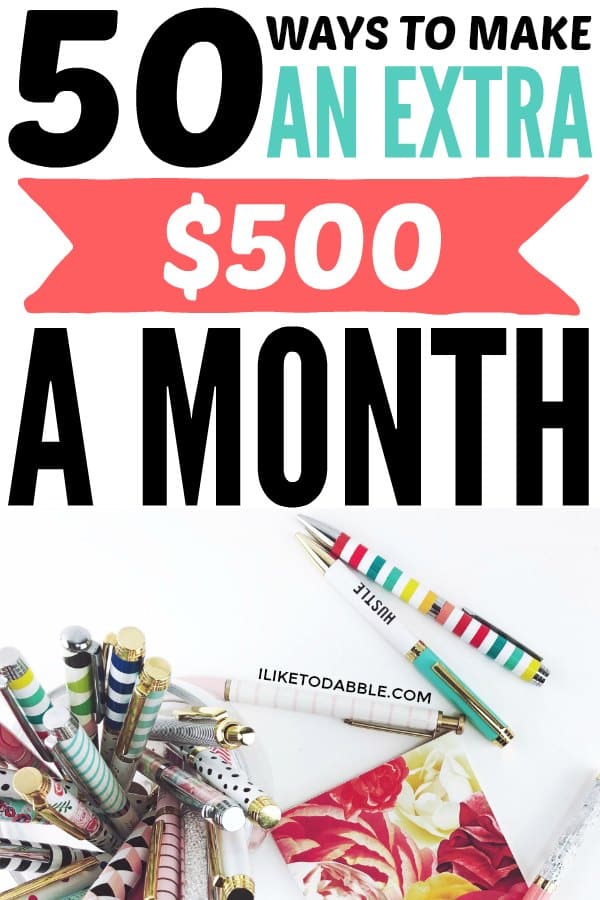 Use these apps to earn extra money.
---
Pass the time with Indox Dollars.
Inbox Dollars will pay you to read emails, take surveys, play games, complete offers and much more. You basically get paid to play around on your phone to pass the time when you are bored. Did I mention they pay you an additional $5 just for signing up?
Read our review of InboxDollars here.
Take care of extra tasks for others.
TaskRabbit offers same-day help with chores and errands. You can sign up for TaskRabbit either as a 'tasker' or a 'taskee'. As a tasker, you fulfill taskee's requests. As a taskee you ask for taskers.
The tasker arrives, completes the job and bills directly in the app to the person who hired them through the app. Which means the people using TaskRabbit either need something done or need to do something..making it a win-win for everyone involved. This is a great way to spend extra hours in the day with completing simple tasks for others in your local neighborhood like assembling furniture or doing handy work like plumbing and get paid pretty nicely for it. The average hourly rate for assembling furniture is about $26/hour on TaskRabbit. Sign up today and get $20 off a task you need done or $20 when you complete your first task.
Get paid for your internet usage!
Nielsen is a company that will pay you for your internet usage. All you have to do is download their app and register your devices. It is noninvasive, will not impact your device's performance and is 100% secure. Then you get rewarded for using the internet like you do any other day! I currently have it installed on all of my devices and even though I don't earn $100 from it every day, it is nice for a little extra income. Check it out here.
Once you install their app, you will automatically be entered into their monthly sweepstakes. Nielsen gives away $10,000 every month to their lucky sweepstakes winners!
Make money from your photos.
Last year I downloaded an app called Foap. Foap is where you can post photos taken with your phone and if some are good enough, you will get paid for them. If someone buys the license to one of your photos for $10, you make $5.
This app was a little harder for me to make money on as I only made $5 from one photo, I also didn't spend too much time with it. I believe I could have done better if I had tried. If you live in a scenic enough area and have an 'eye' for it, you will have better luck than me.
Scan your receipts.
Keeping track of your receipts and expenses can pay off, literally. You can either scan your receipts on Ibotta or Checkout51 from your grocery shopping trips, gas station trips, restaurant and bar outings, or your shopping sprees. You can even use Ibotta for a number of online shopping ventures as well.
I really only got started with Ibotta a week or so ago and I am obsessed. I already made $40 just for making the purchases I already do, but this time getting cash back for them! Sign up for Ibotta today and get a $10 welcome bonus!
Subscribe to get your free list of side hustles you can start this week!
Claim your free list of side hustles + tons of helpful resources to get started!
Utilize cash back applications to make extra money this month.
If you are looking for some easy ways to make extra money, you have GOT to try out cash back sites and apps.
Cash back applications are great for when you tend to more of an online shopper. You can combine them with your already-awesome saving you get with Amazon Prime. Or if you tend to make large purchases online like I do for my blog's hosting, for example. I get $10 cash back just by paying my web hosting bill with Ebates.
Cash back applications are great for anything really, not just online. There are some that use browser extensions to get you cash back while shopping online, some that require you to scan a receipt, and some that don't need anything from you besides linking your card or bank info to get you cash back without any further hassle.
Other sites like Ebates to help you get the most cash back are as follows:
A few cash back applications that I am currently obsessed with:
Invest.
You can use financial investment applications like M1 Finance for some big returns that could lead to hundreds a month down the line.
We didn't get into investing outside of our retirement accounts until the beginning of this year. I came across an extremely helpful robo-advisor/brokerage service called M1 Finance that made everything very easy for us. With M1 you can browse through pre-built portfolios and trade stocks for free. Yes, there are no fees!
Make extra money just by working out!
HealthyWage is where you can take wellness challenges and win up to $10,000 for reaching your goals. You can participate in individual weight loss challenge where you set a specific goal using their calculator, jackpot challenges where you compete as an individual or as a team and if you win you can split the jackpot, or step challenges where if goals are met you can split the pot of earnings.
How it works is you can calculate your potential prize here, make your bet by adjusting your goal weight, participate in weekly weigh-ins, get support for the great HealthyWage community of players, and win your hard earned money for reaching your set goals!
Related posts: 10+ Summer Money Making Ideas For College Students
17+ Ways To Make Extra Money By Taking Online Surveys
15+ Ways To Make An Extra $100 Every Day
8 Ways To Make Extra Money Without Getting Out of Bed
5 Simple Steps To Get Your Finances On Track To Financial Freedom In 2018
Sell or rent out your stuff.
---

Sell on Facebook Marketplace.
Facebook Marketplace has become the trustworthy and easier to use version of Cragislist. Much like Craiglist, you list items for sale and people in your area contact you to arrange the purchase. Except it is a million times more secure as everything is kept in communication via Facebook and you get to see information about your buyer for some peace of mind.
I suggest Facebook Marketplace for items like clothes, car parts, sewing machines and other things like that where you rather see it in person to purchase it. However, there is no limit to what you can sell on Facebook Marketplace. You can list anything and everything for sale from cologne to cars and housing.
Looking for more money tips ——–> check out the Iliketodabble Save & Side Hustle Facebook Group for people who want to save more, make more, travel more and most importantly, live more.
Take some things to the thrift store.
In St. Louis, we have thrift stores like Avalon Exchange and Plato's Closet. But did you know there are online thrift stores that you can utilize too? Your stuff will have the same money making potential, if not more, and you never have to leave the house!
Some 'virtual thrift stores' are as follows:
Flip items on eBay or Amazon.
Ebay and Amazon have become a popular choice for reselling items online. It has become the 'norm' if you will. My wife sells guitars on Ebay and makes $500 or more on each guitar. She sells about 2-4 a month, some months even more, which averages out to be an extra $2,000 a month!
Check out some more ways to flip items for cash in this awesome all inclusive post.
Related posts: Thrift Store Flipping: 6 Easiest Items to Flip for a Profit
5 Thrifters Share Their Best and Worst Flips
12 Sites Like Craigslist to Buy and Sell Anything
Sell your old electronics.
Amazon Trade-in is great for getting rid of old cell phones. Although, there are other apps and sites that can help you get rid of the rest of your old electronics. You will get the most money for your old electronics from sites such as Decluttr and Gazelle.
Sell your damaged car.
Another idea could be getting rid of your damaged or broken car using a service like WeBuyTotaledCars.com. They purchase unwanted or non running cars which can help you get some quick cash and clear up space in your home/garage!
List your stuff for rent on FatLama.
There is this new app on the market that lets people rent out their stuff for extra cash. Seriously, they are like the 'Airbnb' but for every things from projectors to bikes.
To get started on Fatlama, you register as a 'lender' and then list items that you have for others to rent in your area. Great ideas that will rent out quickly include cameras, telescopes, fishing gear, and other useful items people may only want for a day. This is a great idea for making extra money on the side as you can get multiple rentals out of one item. Some lenders earn up to $4,950 per month in rental income! Read more how you can start making money with Fatlama today and get a free $25 with this link.
Make extra money by renting out your car.
Have you ever heard of an app called Getaround? Neither have I until a few days ago. Getaround is an app where you rent out your parked car to others and get paid monthly. Listing your car on the app is 100% free and managing rentals is easy. You can choose how and when to rent your car and the app does the rest along with the smart car technology. Plus they provide $1,000,000 insurance on every trip and 24/7 roadside assistance.
I love this idea for making extra money especially for households that have more than 1 car and may be easier to rent out your cars more often for extra cashola. Getaround is also a force for good by eliminating more cars on the road to help prevent further traffic and pollution. Sign up and get started here.
Related posts: How To Make An Extra $1000 This Month With Your Phone
22 Creative Ways To Turn Your Clutter Into Cash
How We Make Extra Money From Flipping Items On eBay
9 Unusual Ways To Make Some Extra Cash
The Best Ways To Sell Your Stuff Online And Actually Make Some Money
Look for ways to make extra money online.
---
Make money as an online teacher.
Becoming an online teacher has become a favorite among many including stay at home moms and college students for ways to make an extra $500 a month or more. For them, it is a necessity to find a remote, 'work from anywhere' position like this one.
As most online teaching jobs require you to already have a bachelor's degree, Magic Ears does not. You can teach online with Magic Ears and work from anywhere you want since it is through their online teaching portal. Be your own boss, no degree required. (Updated 12/8/2018: They now require a bachelors degree or above) If you are in school to become a teacher, this is perfect experience for you on top of the $26 per hour you will be making for your time. Making less as a tutor already? Ditch that and sign up for Magic Ears!
If you already have your degree or some teaching experience, it might be worth checking out VIP KID for a worth while side hustle. You would be teaching English online and getting paid up to $22 per hour. An added bonus is there are no lesson plans or grading to stress over. You get to work from home or anywhere and pick your own hours. Check it out here to see if you qualify!
Related posts: Teach English Online: 10 Companies That Will Pay You to Teach and Work From Anywhere
Get Paid to Read Books: 12 Ways to Make Money as a Bibliophile
Try freelance writing.
If you have a passion for writing or storytelling, you should try a remote job as a freelance writer. Sites like Contena pay freelance writers up to $45 per hour for their work. You can also search for freelance writing opportunities on various job boards or pitch big sites and blogs.
Fill out surveys in your spare time.
Surveys have become a popular answer by many for what to do in your spare time to make extra money. You will have to sometimes take pre-surveys to make sure you qualify though. Once you find some surveys you qualify for, they can have some decent pay outs.
This one isn't a huge money maker unless you are willing to put in some time to sift through the duds and complete the larger high paying surveys.
Swagbucks is one of the most popular ones you always hear of. They not only pay out for surveys but also for playing games and shopping online. Sign up for Swagbucks with my link and get a free $5 to start out with!
Here are some survey sites I have tried and had some luck with:
Get a second job.
---

Cut grass on the weekends.
I knew someone in high school who cut grass in their spare time for extra money and they actually still do to this day. I think it is awesome and apparently, if you are willing to put in the hard work and be quick you can make a pretty penny.
I was out in the garden in the front of our house one day and a boy approached me, not any older than 13, and gave me his grass cutting business card. Yes, this kid had a business card! It was so adorable and actually, quite inspiring. If he could get out there and try to make a name for himself cutting grass and even has his own business cards, what's stopping you?
Apply for a second job as a waitress or bartender.
Out of the ways to earn extra money, this one is for the social of heart. Work for a couple hours at night after your day job. If you do not have kids, this will be easier for you to swing. If you do have kids, ask your spouse to help out and watch them while you try to make a couple extra bucks. It is all worth it if you want to plan that dream vacation, pay off your student loans or mortgage. Waitresses easily make more than $100 a night and I have known bartenders to make up to $500 a night!
Look for an online second job where your work from home.
I love FlexJobs and heavily recommend this site for finding remote jobs. They guarantee that every single job posted is 100% legitimate. I know I can trust this site because not only was my own experience seamless but they also have an A+ rating with the Better Business Bureau. Feel weary for paying for a service like this? Don't be! They have a money-back guarantee if you are unhappy with your experience on the site. Sign up today and get 50% off.
Apply for customer service positions.
If you have experience with customer service, I suggest looking at Remote.co for remote customer service rep opportunities. Indeed is another great site for finding remote customer service opportunities. I see Amazon on Indeed always hiring for this kind of position.
Another great resource for finding these opportunities is NexRep who hires customer service reps and outbound sales agents as independent contractors. Your work involves making and receiving inbound and outbound calls then handling email support.
Drive for Uber or Uber Eats.
The best thing about this gig is it doesn't really have to be seasonal as it doesn't matter where you are. You can travel and can take this job with you as long as you have a car (for Uber) and/or a bike (for Uber Eats).
Now with Uber Eats, there is more opportunity added to the playing field. If you don't have a car, you can still deliver food with Uber Eats using a scooter or a bike depending on your location.
It doesn't get any more flexible than that! Interested in becoming an Uber driver-partner?
Sign up here to drive with Uber. Sign up here to deliver with Uber Eats.
Become a part time pet sitter or dog walker.
If you love animals, work as a pet sitter and dog walker this summer. Rover is this amazing site used to find local dog sitters, walkers, boarding, etc. You can sign up here to become one of these dog walkers or sitters and earn up to $1000 a month. Rover makes it easy for you to accomplish this and more by promoting you to the nations largest network of pet parents.
Signing up for Rover is 100% free and if you also have a dog of your own that you might need these same services for in the future, signing up is a win-win.
You can manage your dog sitting or walking business all within the Rover app along with 24/7 support including vet assistance and Rover protects your services up to $1,000,000.
Related posts: How To Save Money On Pet Care
86 Genius Tips To Save Money Every Day
Three Ways Driving With Uber Can Help You Save Up For A Trip
12+ Side Hustle Ideas To Make Extra Cash This Month
Start a side hustle.
---
Mystery shop.
Mystery shoppers perform a range of jobs from test driving cars to trying new restaurants. You might be wondering – then what is a mystery shopper? They are exactly what the job title implies.
Mystery shoppers are used by corporations and fortune 500 companies and include retailers, casinos, hotels, resorts etc. They observe and report back so companies can improve their customer service and experience.
I have never been a mystery shopper before but have known others to enjoy this work. Check out this site for more information.
Related posts: 9 Best Mystery Shopping Apps to Make More Side Money
Side Hustle Income Report: How We Made $3,901.19 Extra in March 2019
Create an Etsy shop.
This is something I literally just started to dabble in. I had an Etsy shop before in college to sell paintings but wasn't committed to it and eventually let it go.
At the beginning of this week I started an Etsy shop as a side hustle experiment. I will be selling mason jar solar lights that contain crystal quartz and other gemstone varieties with herb mixes inside to provide energetic healing to one's garden space or back yard oasis. So far I have only a couple of listings up but with much more to come so stay tuned here.
I am planning to write a few posts on Etsy in the near future as this experiment plays out and I gain a bit more experience on Etsy. Then I will share with you all how you can hopefully do the same and make some moolah.
Become a host on Airbnb.
By now, you should have heard about Airbnb. If not, I suggest you sign up using my link and get a free $40 credit!
If you have the extra space, list rooms to book in Airbnb, You can easily list rooms in good conditions and good locations for $100 a night or more, especially in places like New Orleans, LA or San Francisco, CA.
Check out this awesome post about how one couple manages to make an extra $2,000 a month by renting out rooms in their house.
Related posts: How to Become an Airbnb Host (& Host Like a Pro)
Become a paid house sitter.
You can get paid to house sit for others on Trusted Housesitters. This is a great side hustle for those looking for travel and more adventure in their lives. You can house sit while on vacation so you are cutting a ton from boarding costs . All you have to do is take care of someone's home or even their pet. And of course respect the home you are in while house sitting.
So if you are open to taking care of someone's home or pet while on vacation, check out Trusted Housesitters where they connect travelers and people around the world in need of house sitters/pet sitters. What a neat, creative way to side hustle, travel for free and get paid to for it too.
Write letters to congress
Become an independent contractor for Next Wave Advocacy, LLC who run grassroots political campaigns on a variety of issues. They pay you to call people who might be interested at any of the issues at hand whether it be healthcare, taxes, or basic human rights. You then help those people communicate their opinions about the issue into letters on their behalf and send them to members of Congress.
I love this idea because not only are you getting paid to help others, I think you can make a real difference with simple letters to Congress.
Try online proofreading.
If you can't stand it when you see the usage of "your" in an online comment, when it should indeed be "you're", then an online proofreader could make a suitable side hustle idea. If you have no clue how to go about starting an online proofreading side hustle, I urge you to check out the Proofread Anywhere course. This course teaches you the skills you need to start your freelance proofreading side hustle.
If this is something you don't think you can do because of any excuse you can come up with, this course also teaches you the confidence and motivation to make it work!
Become a transcriptionist.
Want to get paid $25 per hour just for listening and typing? If you are a great note taker and pay good attention to detail, taking on an online gig as a transcriptionist might be perfect for you. Check out TranscribeAnywhere for more information on how to become a transcriptionist!
There's even a free introductory mini-course you can try out.
Flip domains or entire websites and blogs.
Flipping sites, or attempting to, is something I have recently gotten into. I use to buy domains and put them up for auction on GoDaddy auctions. I recently came across a site called Flippa that lets you list the domain listing for free and you can keep it there as long as you want without charge. You can put your domain or site up for auction and with a buy now price.
Be a virtual assistant.
There are many sites out there that you can register for and make extra money fast. The reason this option is favorable is that it is one of the easiest (if it is right for you of course) since you can do it from the comfort of your own home. After your day job, just post up your feet with your laptop and work your heart out. This is perfect if you don't want to go out to a second job after a long day!
Here are some sites that can help you achieve working as a virtual assistant part time, without starting your own blog or business:
Related posts: How To Budget, Save and Side Hustle Towards A $10,000 Debt Payoff
How To Hack Your Future By Getting a Side Hustle
15 Remote Jobs That Pay More Than $15 Hourly
How We Made $2,000 Per Month by Renting Rooms in Our House
10 Unknown Airbnb Hacks You Have To Try
Make money blogging.
---

Start a blog or podcast.
Starting a blog can be a great way to work from anywhere you want where you can be your own boss and make your own hours. Not sure how to make money blogging? Well, it is a little bit of a long term commitment that requires a lot of work but it is 100% worth it. I know a handful of successful bloggers that make $15,000 per month blogging. I am not there yet but hope to be in the future.
It takes time, for sure.
You don't need to have an established blog that has been around forever either in order to make money blogging. I started making money my first month of blogging.
Anyway, I am telling you anyone can make money online by starting a blog and you can blog about whatever you want. It isn't easy and takes a lot of time to get up to a liveable income for sure, but your first $500 might be closer than you think.
If you are more of a talker, a podcast might be right up your alley.
Do some research before to get a feel for what topics get more traffic and potentially can make more money. Search and brainstorm some strategies and make sure you have a plan to look before your leap! I have seen some crazy niches make an insane amount of money though. If you love writing, telling stories, giving advice and reviewing the products you love then a blog might be your think. Check out How To Create A Self Hosted WordPress Blog. If you sign up for Bluehost with my link you get a free domain, free site builders, free 1-click WordPress install, 24/7 support and all for only $2.95 a month! You really can't beat that deal.
Affiliate marketing is where I earn most of the money from my blog. This is thanks to the Making Sense Of Affiliate Marketing course. When starting your blogging venture, this course is an absolute must.
Start a Money Making Blog Free Email Course
In this free 5 day email course, I show you everything from creating your blog from scratch, to SEO keyword research strategies, basic branding, creating an email list, social media strategies and monetization strategies to start building a profitable blog.
Sign up for the newsletter to receive regular updates and get instant access to the free course.

Become an influencer and write sponsored blog or social media posts.
Many users are Instagram are banking off of the concept of being an influencer. Being an influencer means that companies pay you to promote their products on social media or your blog through pictures, videos, posts, etc.
To get started influencing, visit Izea or Linqia. Check out this amazing post on the top 28 sites that pay you to blog!
Create your own product to sell.
If you already have a blog or have plans to start a blog, create a product to sell such as stock photos or courses.
If you do not have a blog, write an ebook to sell on Amazon. If you have an eye for detail and want to create your own business and brand of products to sell, try Shopify.
You can easily take a design of yours and sell it on countless sites that will print it on accessories, shirts, etc for you and some even ship it for you too! Read more about this here: How To Make Money As An Artist.
Related posts: 10 DIY Crafts To Sell For Extra Money
Advertise.
Place ads on your blog or website. You can even place ads on your Facebook, Twitter, Instagram and Pinterest through sponsored posting or sharing referral links through posts.
Have you heard of how you can advertise on your car? You get paid to just drive around with some stickers on your car! Check out programs like Wrapify or Carvertise to advertise on your car and make a passive income of an average amount up to $450/month!
Affiliate Marketing.
If you have a blog, check out affiliate marketing networks to sign up for and get started using affiliate links. Affiliate marketing is a great way to earn passive income if you use it correctly. Learn more here.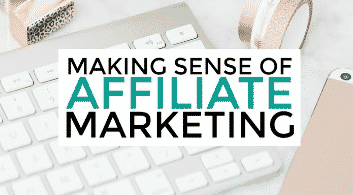 This blogger makes $100,000+ monthly from her blogging business and a large part of that income comes from affiliate marketing. Michelle's experience is unmatched in the blogging world, at least I think so, and thus her course content is unique. Making Sense Of Affiliate Marketing was 100% worth it and has already doubled my affiliate marketing earnings within only 2 weeks.
Other ways to make money blogging:
What other ways do you make extra money and side hustle? We would love to hear from you in the comments below!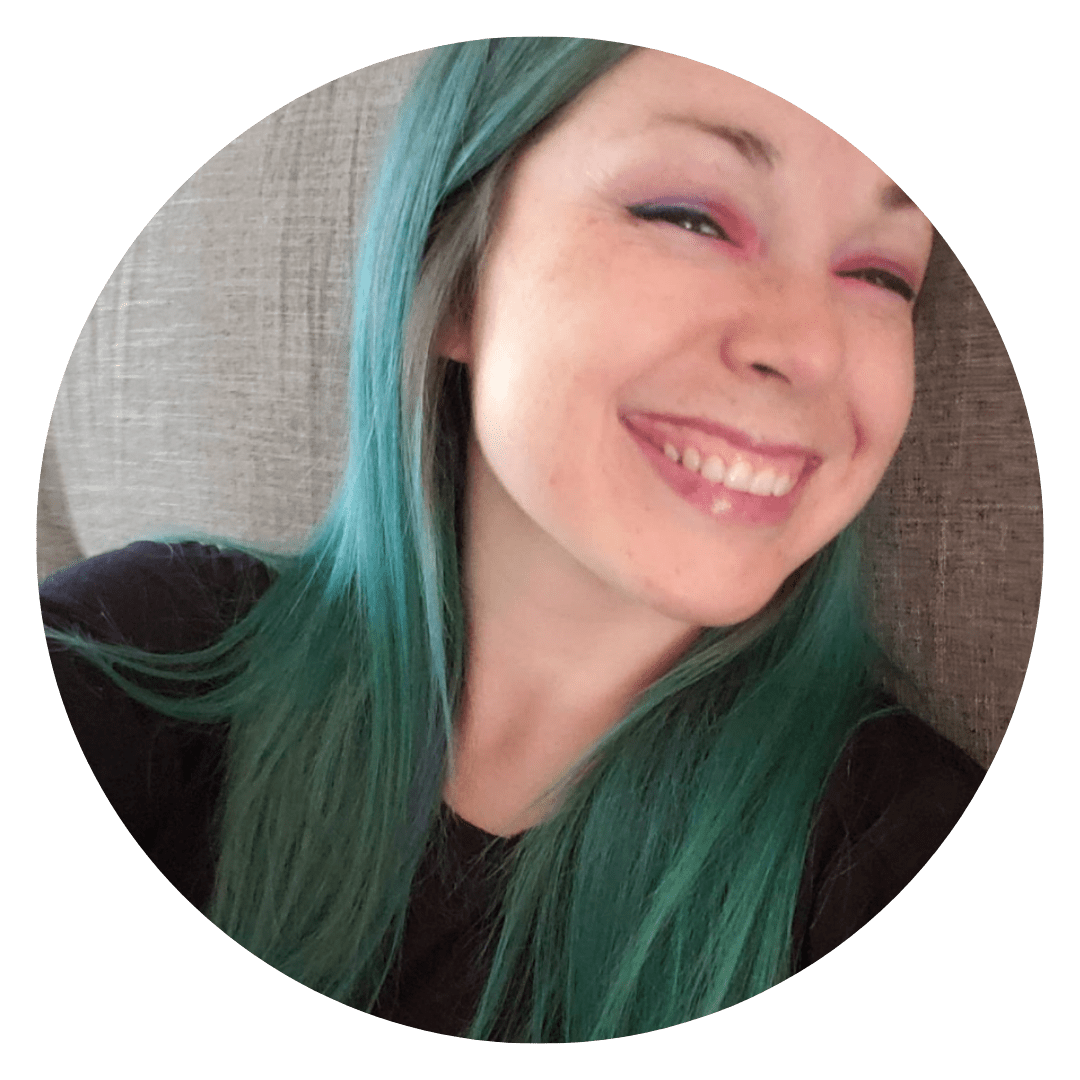 Daniella is the creator and author of iliketodabble.com. When their wife Alexandra and them aren't globetrotting or playing with their 7+ animals, they are dabbling and working towards a future of financial freedom.