Let's get to know each other!
---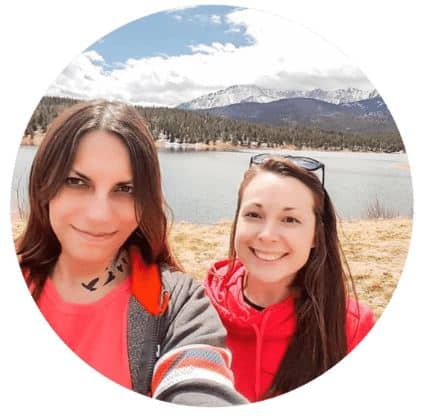 Hey I'm Daniella, a serial side hustler, entrepreneur and cat lover. Over the last 2 and a half years my wife Alexandra and I have been able to pay off $35,000 in debt (including my $15,000 student loan debt) partially thanks to side hustles.
I say partially because anyone can do a million side hustles but if they don't manage that extra money coming in, it can easily disappear.
We had to get our financial shit together too.
The money management skills we picked up along the way made it possible to use that side hustle money for good. If you want to know how horrible we use to be with money before starting this blog, this post is a real treat.
We were also able to increase our income at our day jobs during that time which was a HUGE help. This made it possible to start contributing more towards retirement, investing outside of those retirement accounts, and be able to put more money into our side businesses and grow them.
Getting not only our financial lives but emotional lives in order got us thinking about what we really want out of life. A future of complete financial freedom is what we are aiming for.
What This Blog is All About
---
I am a software engineer by day and blogger by... well...any other time of the day (and night lol). I have always been a huge side hustler so being able to find a side hustle like blogging has been amazing for me. Blogging has changed my life, given me confidence, and helped with my finances.
Well actually...we don't hustle, we dabble. Hustling gives me anxiety but dabbling brings me excitement in experimentation.
I am not selling a dream of self-employment or side hustles being the answer at all.
Side hustles are an amazing strategy for having an extra stream of income to reach your goals quicker, build upon existing skills or develop new skills you wanted to try out (and to have that stream of income to fall back on).
If you decide to go the self-employment route that's great but it's hard. I myself am still at my job for various reasons like stable pay, retirement match and health insurance to name a few.
However, I recently took the plunge and registered an LLC for I Like To Dabble and transitioning from a sole proprietor to a full-fledged LLC. As I figure it all out, you know I will share every step of the way with you all!
In addition to using side "dabbles" to increase your income and ways to start your own hustle, here you will also learn how to make your money work the best for you and your lifestyle.
I am so glad you found this blog and glad you're here! But I don't want to be strangers.
I created this quick questionnaire that I would love for you to fill out if you have 5 minutes (I don't think it will even take that long). None of these questions will ever be published anywhere, they just let me get to know my readers so I can serve their needs better.
I also created the FREE Iliketodabble Save & Side Hustle Facebook Group just for my readers and anyone you want to invite. It is an inclusive group where everyone can talk freely about saving more, making more, traveling and life in general! 
A Little About Me & My Wife
---

Alexandra and I both work in I.T. and met at work. We got engaged on the beach under fireworks and eloped on that same beach in a hurricane (tropical storm, but you get it). We've been traveling since the day we met and won't stop anytime soon.
She is also a side hustler and flips guitars on eBay (I attempt to help). We have 5 cats, 2 dogs, and 1 tarantula.
We are building up our side hustles to one day be our full hustles, creating and building up sources of passive income streams and saving and investing as much of that extra money as we can. Basically, we are working our butts off until we can become financially free. More on that in this post about what financial freedom means to us.
But we are still going to have a little fun while doing it. Even though we are trying to aggressively save with our side hustles, we don't save every penny we get. That is why I included cheap travel on this blog. We aren't going to be tied down to one spot. Finances aren't our only focus. Living a healthy and happy life is always #1.
More money is not the ULTIMATE goal here, time and freedom are.
Get started: 
Inquiring about collaboration opportunities or sponsored posting? Contact me here to discuss working together.