This page contains affiliate links and we have advertising relationships with the stores and companies in this post.
Want to save some money while having a little fun? So do I, so I created this page that will serve as a resource for all of the resources that I recommend. Some of these items were once recommendations from others, whose advice I took and ran with. Also, some of these are personally compiled from what I have stumbled across.
How do we learn anything in life if not by word of mouth and experimenting? These were all not only extremely useful to me, but also helped me save a load of money!
Disclosure: There are some affiliate links below, but these are all products I highly recommend. I won't put anything on this page that I haven't verified and/or personally used. You will get a discount when using these links, and I will get paid a percentage of your purchase.
Web Hosting and Security
Bluehost: Bluehost is one of the largest and most trusted web hosting services powering millions of websites. Have an idea of a unique domain name in mind? You can find it here. With this special promotional link, you can sign up for premium hosting for only $2.95/month.
GoDaddy: GoDaddy is great if you want to buy and sell domains and web sites. They have a great auction interface as well, if online domain trading is your thing. If you are looking to go more larger scale and manage multiple sites, other instances of CMS systems besides WordPress such as Drupal of Joomla, servers, self hosted email, client set up of web page builders, etc, then go with GoDaddy and get started with a domain for $0.99!
WPEngine: WPEngine is great if you want the highest performing WordPress site out there with the most storage. If you have those kind of needs do to a complex project leveraging WordPress, such as an ecommerce store or course, then WPEngine would be the best to go with. If you sign up today using this link, you get 3 months for free!
iThemes: iThemes offers premium themes and plugins geared towards optimization and security. I personally use their security plugin and absolutely love it.
WordPress Themes and Design
Creative Market: Creative Market offers everything for everyone. They literally do, they have site templates for all CMS systems in addition to WordPress, such as Tumblr, Joomla and Droopal. They also offer fonts, design templates/pdf's, images, themes, plugins, frameworks, code, you name it. Sign up today and get some freebies monthly as you browse their product repository. Warning: this one is addicting.
Adobe: Adobe the best for the artist at heart and for the creative developer at heart as well! With my link, you will get 10 free stock images along with a tree trial to use the Adobe Creative Cloud.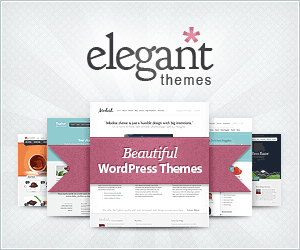 Elegant Themes: Elegant themes has some of the best themes available for WordPress. Get the coolest theme out there said to be the future in WordPress themes, Divi. Divi revolutionizes the way you build your pages.
Genesis: Genesis is the most popular framework used by professional bloggers. Genesis comes from StudioPress, who develops some of the best themes in terms of design and SEO.
P
icMonkey: I use Picmonkey to edit all of my stock images. Picmonkey is easy to use and works wonders when optimizing images for social media and most importantly, Pinterest. When you sign up using my link, you get a free trial!
Frugal Shopping To Save Money
Swagbucks: You can earn money by shopping on swagbucks by using their links to retailers such as Amazon, Target and Walmart. It works much like cash back sites where they reward you for the purchases you make. You can either use the actual Swagbucks app and click through to your chosen retailers to get swag bucks and cash back or install a browser extension when you sign up that will show potential percentage cash back on any given website. Get a $5 credit if you sign up here.
Ibotta: I love getting cash back when scanning receipts  with Ibotta from grocery shopping or any shopping, for that matter. I have gotten about $80 of cash back just from the past couple of months using the application. There is no way I would go back to regular shopping without it! Get $10 by signing up with this link.
CrateJoy: Cratejoy is where you can browse hundreds of subscription boxes, all in one place. No matter what you're interested in, you're bound to find a box you love. You can receive curated products just for you on a recurring basis or cancel when ever you please. What ever works for you!  You can get $5 towards any subscription box you chose when signing up with this link! Check out my Cratejoy review here: Trying Out Cratejoy and The Moon Box.
Amazon: Amazon is, by far, the best way to shop and save money. Try Amazon Prime 30-Day Free Trial
 or click the banner to receive a 30 day free trial of amazon prime to Instantly watch thousands of movies and TV episodes, borrow Kindle books and get unlimited FREE two-day shipping (no minimum order size).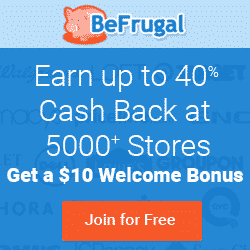 BeFrugal: Use cash back applications like BeFrugal when you order online for even a bigger payout of savings! Sign up for BeFrugal, get a free $10 today with this link and start getting cash back on all your online purchases! 
Ebates: Ebates is a website that gives you cash back for spending how you normally would online. Ebates participates with basically every online shopping outlet so no matter where you shop online, you will get a load of cash back for your purchases. Sign up today and get a free $10.00 using my link.

Ebay: Ebay is a great online service where you can buy designer products for a fraction of the price. What is even better is you can sell products too and make a little bit of side cash. I know people who make a living off of selling on Ebay. My wife sells about 2-5 guitars a month using Ebay and it has become a tremendous help in our finances.
Explore
Airbnb: Airbnb is a cheapest, easiest and most fun way to travel. This link will give you $40.00 in travel credit which is more than enough to cover your first stay, where ever you chose to go! If you have your doubts about the application, check out my review of Airbnb here: Trying Out Airbnb to ease your worries and get an easier start!

Uber: Uber is the most helpful service I have probably ever used. Everyone has heard of Uber since it has blown up over the past couple of years. It is not only cheaper than taxi cabs, but it is also easier to use, more enjoyable, and saving drunk drivers and lost tourists across the globe. Sign up for Uber using my code 'daniellaf473ue' and get some free rides up to $10.00.