Our website is supported by our users and contains affiliate links. We get paid when you purchase or sign up for anything through those links. Read the full disclaimer for more information.
Last Updated on August 12, 2022 by Daniella
Being able to work from wherever you are is the ultimate life hack and literally a lifesaver for some folks.
With remote jobs and a remote side hustles, work is becoming more flexible. You no longer have to plan your entire life and schedule around work, put off traveling or moving to the places you want to visit and explore, and you're able to protect yourself in ways you can't when you have to go into an office every day or from gig to gig.
You also no longer have to expel so much energy by going into an office, conversing with coworkers, getting decision fatigue for outfit choices and where you're going to go for lunch, and the list goes on. It also provides you an extra barrier from toxic situations in the office.
Working remotely for queer and trans people is one of the best benefits that you can give us for a working situation. It financially empowers and grants us the freedom to be able to be ourselves when working and building multiple income streams without having to feel in danger around homophobic and transphobic coworkers.
Remote work isn't just safer…it's better. You deserve to be able to focus on your life and the balance within that life while being able to provide for yourself through your work that can be done from wherever you are in the world.
We've shown you how to get a remote job, what work from home jobs are available, now it's time to break down work from home side hustle ideas and where to actually find gigs for them.
12 Remote Side Hustles (and Where to Find Gigs)
There are several ways to work a remote side hustle. You can get started finding clients on your own through a network of yours, browsing for gigs that match your skillset on an open marketplace like Upwork, or start your own brand where you make money by providing content, selling products, and being a creator. For instance, I find freelance writing opportunities through my own network while also being able to make money from wherever I am with my blog income.
However, there are several other ways to get started with a side hustle that doesn't require ever launching a brand or having to market yourself. Find and work remote side hustles online via job boards, gig agencies, and other websites. Start putting together a small resume for this work with a portfolio via MuckRack, Behance, or a premium website via Bluehost.
Another helpful thing to do is to create a profile on Twitter to start reaching out to others in certain "call to pitch" posts to create a small network of freelancers that share gig openings with each other, cowork together, bounce ideas off of, and more. Use this helpful post to get the most out of Twitter's search function.
When searching any of these websites, select "Remote" for your location and filter on freelance opportunities (unless you want part time or full time for a career pivot). Some of the websites below are open marketplaces, remote job and gig boards, or agencies and companies hiring for these specific positions.
1. Writing
Freelance writing is a great remote side hustle that has low startup costs too. You can use all free software to get started like Google Docs, Grammarly for proofreading, other tools for freelancers, and start writing articles in Medium for practice.
You can freelance write in a variety of areas including:
Copywriting
Technical writing
Writing documentation
And more
Then head to these following sites to look for remote freelance writing gigs:
Related: 8 Ways to Get Paid for Your Recipes
2. Editing
Another side hustle idea if writing is skill of yours is editing. It is very similar to freelance writing except you edit the written work, sometimes might have to rewrite parts of the piece, and you'd have more control over the finished product before publishing as well as the overall content calendar of a publication.
Elna Cain actually was freelance writing for 6 years until they came across editing opportunities and they found them to be a great work from home side hustle.
Websites you can use to look for editing gigs are:
Related: Get Paid to Read Books: 14 Ways to Make Money Reading Books
3. Proofreading
If you thought editing and proofreading were the same thing, think again. Proofreading is polishing a submitted work before it publishes, including looking for spelling errors, grammatical errors, sentence structure, formatting, etc. Editing is more time consuming and sometimes involves rewriting pieces of content.
To get started exploring proofreading and if it would be a great remote side hustle for you, check out this free course.
Use the following websites to start looking for freelance proofreading gigs:
Related: 7 Best Online Proofreading Jobs (That Are Actually Legit)
4. Design
Much like freelance writing, editing, and proofreading, you can get paid for your design skills as a freelance designer.
You can freelance in a variety of areas as a designer such as:
Graphic design
Logo design
Web design
Branding design
Interior design
Product design
And more
Start with these websites when looking for freelance design gigs:
Related: How to Make Money as an Artist
5. Web Development
My first ever side hustle that I actually paid taxes on was when I worked as a freelance web developer on the side of my day job as a software engineer and it lasted for quite a few years.
As a freelance web developer, your specialty and what you want to work on is entirely up to you. For instance, I strictly helped my clients with custom WordPress builds and support. You could choose to help people build apps, fix code on their small business website, or whatever you want really.
If you already work in tech, think of one thing you love doing the most at your job and then freelance out that skill for a tech side hustle.
To find freelance web developer gigs, start with these websites:
6. Transcription
Transcription is the process of taking an audio or video recording and converting the speech into text. This sounds like it could be pretty easy but your astute attention to detail is going to be what sets you apart from other transcriptionists.
There are tons of free training online that can help you prepare like this free course to help you get started as a transcriptionist. You'll also need a couple of tools to perform gigs such as a foot pedal, Express Scribe, and headphones.
To get started looking for transcription remote side hustles, look at the following websites:
7. Tutoring
If you have experience with tutoring, teaching, or working with students in any capacity, then you could find remote side hustle opportunities as a tutor. As a tutor, you'll help students complete assignments, study for tests, and improve their learning experience.
Start with these websites to start looking for tutoring gigs:
Related: 8 Side Hustles for Teachers
8. Customer Support
If you have experience in customer service or working with customers at all, look into remote side hustle opportunities in customer support. There are a wide range of gigs you could perform in this area including being a chat box customer service representative, take customer support calls, be a moderator, scheduler, work on customer requests via tickets, etc.
Use these websites to start looking for online customer support gigs:
9. Virtual Assisting
As a virtual assistant, you will be performing an array of tasks for businesses and business owners. You might create social media posts, upload blog posts to the website, answer emails, schedule meetings, help plan content, help run events, and anything the business needs you to do.
Start looking for remote virtual assistant gigs using these websites:
10. Social Media Management
As a social media manager, you will be performing a variety of tasks from social media content planning, creation, scheduling, and even the analysis phase of how that content performs. You can get started as an independent freelancer, looking for gigs within your network or community, or get started with online job sites and other websites hiring social media managers.
These websites will help find remote side hustles in social media management:
Related: 7 Side Hustles for Project Managers
11. Coaching or Consulting
Coaches and consultants might sound like they do the same thing and that is partially true. They both work 1 on 1 with clients to get to a particular goal, but both differ slightly from each other.
Coaches coach their clients through tasks to get to a goal, work through mindset blocks, and provide motivation to their clients. Consultants actually consult their clients on more specialized tasks. For instance, a branding consultant works with you on your concerns with your branding and maybe will work with you to redesign that branding.
Where to go to look for remote coaching and consulting gigs:
12. Bookkeeper
Bookkeepers help businesses keep their financial books in order. Usually folks can pay accountants to do this for them, do this themselves, or they hire a bookkeeper to handle it. Some gigs may also require you to be a certified bookkeeper.
To start searching for bookkeeping remote side hustles, start with these sites:
Getting Started
Whether you start your search at a marketplace website for freelancers like Upwork or on an actual company website like ModSquad, it's in our best interest to get some experience with your side hustle idea before you dive in and start applying.
Use any of these free resources to help get your trainings complete and ready to dive into your new remote side hustle:
Which of these remote side hustles are you thinking of starting? Let us know in the comments.
Related:
Pin it for later!
My favorite side hustle tools that make my life 100% easier:
Bluehost: Host your website, blog, or other project using Bluehost and get a special discount only for ILTD readers 😍
Canva: Canva is what we use to create all of the beautiful graphics you see on our blog, social media, marketing, and our free and paid products. This is a MUST HAVE tool for any online side hustler.
Grammarly: Grammarly is a free browser extension that helps me proofread as I write for both the blog and my freelance clients. It makes the editing process so much easier for everyone involved.
Convertkit: Convertkit is what I use to host my email list and all communication between ILTD and our subscribers. I've used the service now for almost 5 years and continue to love it!
Side Hustle Income Tracker: Get the same side hustle income tracker I use when I first started side hustling with formulas for calculating profit, taxes, and more.
Quickbooks: What I use for keeping track of my business finances all in one place, invoice clients, and more.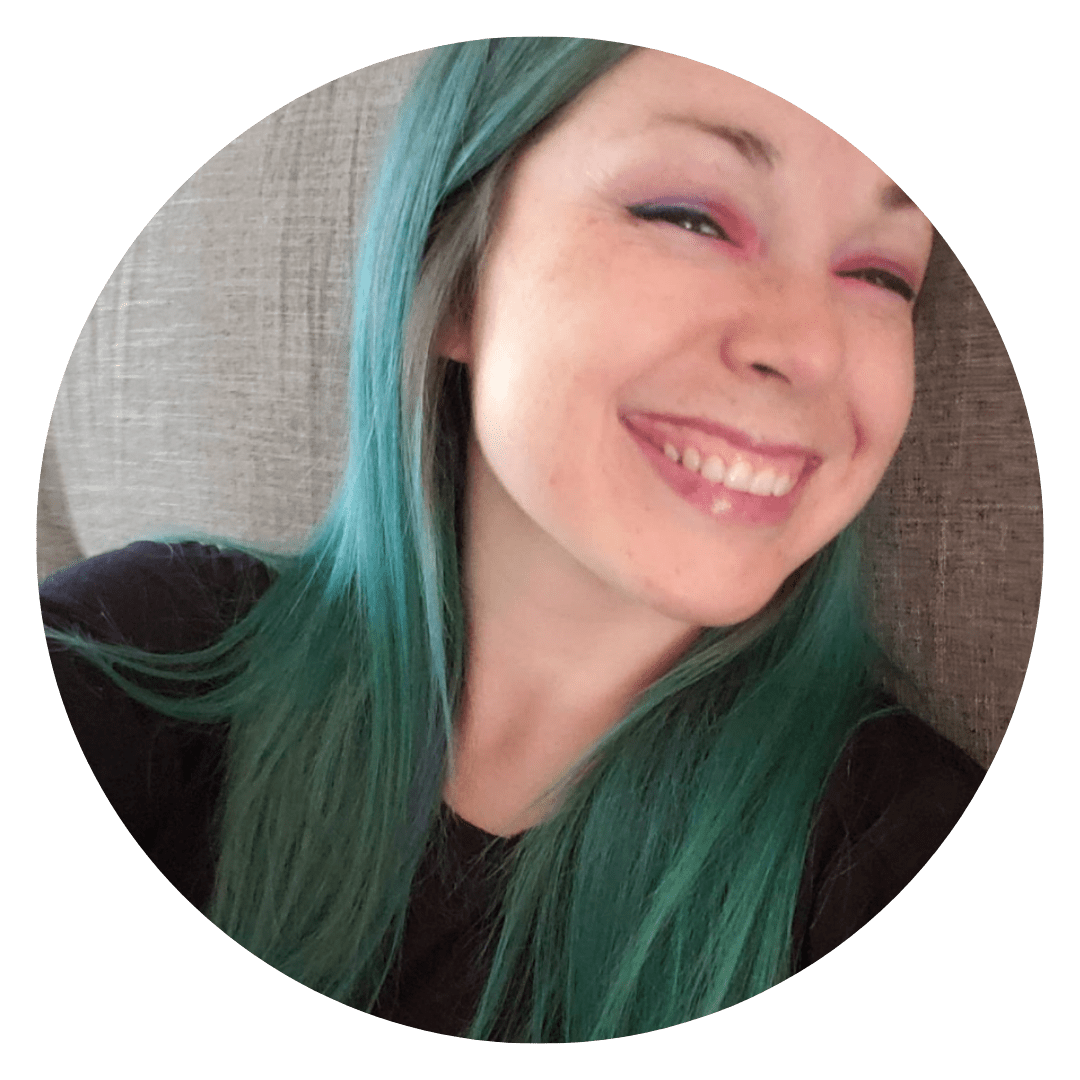 Daniella is the creator and author of iliketodabble.com. When their wife Alexandra and them aren't globetrotting or playing with their 7+ animals, they are dabbling and working towards a future of financial freedom.