Our website is supported by our users and contains affiliate links. We get paid when you purchase or sign up for anything through those links. Read the full disclaimer for more information.
Last Updated on April 28, 2022 by Daniella
Have you ever wanted to make money doing something as fun as gardening while also getting paid well?
Flower farming is a side hustle you might've never thought of before. Probably because it requires more heavy physical labor upfront than cushier side hustle options like remote side hustles. That's totally fair but this is the type of side hustle for folks who want to get their hands dirty.
Farming in general is very challenging work with hours of daily physical labor involved. Doing it as a side hustle will be especially challenging but that doesn't mean you can't do it. Let's talk about ways you can get creative and make a flower farm side hustle work for you.
If you're actively looking for more side hustle ideas, take our free quiz to get access to free resources based on your match.
How to Start a Flower Farm Side Hustle
Usually, when we think of farms we think of multiple acres of land being required.
However, you can also start a smaller-scale flower farm as a side hustle in your backyard.
Let's dig in to how you can make something like a flower farm side hustle a reality.
Research Your Client Base
It's easy to get carried away with your initial enthusiasm for starting a flower farm, but we can't stress enough how important it is to make sure you've got a client base before you start growing. While it may seem like an obvious point, having an established market (whether locally, regionally or nationally) will give you the best chance at making your flower farming business profitable.
What audience do you want to serve? How will you reach this audience whether that is a local farmers market, selling to florists, or an online shop with an Instagram page.
An example is the dried flower bouquet niche on Etsy which has a niche audience. Another example is growing cut flowers aimed at partnering with boutique grocers and bakeries in your area or growing a specific flower that florists in your area have a demand for.
How You'll Make Money
Play around with the different ways of generating income as you're getting started and still figuring out if a flower farm is even right for you. Being able to experiment will help you find your groove with so much less pressure.
According to GrowingForMarket.com, cut flowers are one of the most profitable crops you can grow with reported sales of as much of $30k for 1 acre of cut flowers. But you don't need a whole acre to be able to make money with this side hustle idea.
One of the quickest ways you can start making money with your cut flowers is getting registered with a local farmer's market and create an Instagram and TikTok to start marketing your flowers with a few videos of your process and the flowers you have available.
This will help you get some experience of this new venture under your belt while you plan out your business, if you decide you want to continue. Then start looking into boosting your online presence. online marketplace like Etsy, your own online store using something like Shopify, on your social media, and providing flowers for arrangements and events.
When looking at the different ways you'll generate income from your cut flowers, also think about setting up passive income avenues as well. Passive income options for flower farm include creating content around your flower farming online with courses, make money with a blog or YouTube with ads and sponsors, digital downloads like planting guides, and anything you can come up. This is where you can really get creative.
Related: How to Legally Cover Your Side Hustle
Set Clear Goals
Before jumping in face first into flower farming, ask yourself:
What are my goals for this business?
How much would I like to earn?
How much time do I have to commit to my flower farm?
How much space do I need to run a mini flower farm side hustle?
How should I format this space?
What will be my expenses and how will I cover those?
Write all of those questions down and the answers to them. Then write down how you want your business to look like, the different and unique ways you'll make money, what you will do to market the business and get customers, and this will segway into your business plan.
A business plan is a roadmap detailing your financial goals and how you'll achieve them. After you're done with this exercise, you've written a rough draft of a business plan for the vision of your flower farm.
Decide Where to Grow Your Flowers
A flower farm requires one thing above all else: space. Well, a couple of things but it all starts with the space you have available for growing and how you'll format it based on how you want to run your flower business. The larger the yard of available space for growing, the better. However, you don't need a huge plot of land to start and run a successful flower farm side hustle.
If you have under an acre of land available, you can still start a flower farm. If you have limited space but maybe a large indoor space, you can start with varieties that require some indoor time before being transplanted to
Shifting Roots on YouTube shows their own small-scale backyard flower farm that is 12 by 16 feet. They also have great beginner videos for wannabe flower farmers. I recommend starting there before you plan out your flower growing layout.
Norwest Flower Farm recommends in their YouTube tutorial how to space rows of 3 to 4 foot wide by 8 foot long rows in a beginner farm. Shifting Roots does varying sizes of their rows.
First, find where you will grow your flowers. Then draw out our layout and starting listing out the supplies you will need to get it together.
Choose What & When You'll Grow
When you're flower farming as a side hustle, go with what you know how to grow well and what is proven to sell well.
"Choose high quality or exclusive varieties to stand out." says Marlies and Linda of FAM Flower Farm.
This tip goes back to researching your client base. Look up the other flower vendors at your local farmer's market and see what flowers they sell. Look at flowers that are in high demand during that season but other vendors may not be supplying or focus on exclusive varieties that are hard to get.
Also look at the seasonality of the flowers you want to grow to determine the best times of year to get your farm going or look into buying a greenhouse or a couple of greenhouses if you want to grow year round.
Many people have suggested planting only three or four varieties when starting out if you plan on selling bouquets at your local farmers market so that you can focus your efforts on harvesting and designing bouquets around those few select flowers.
Think about growing annuals such as zinnias, cosmos and sunflowers which can easily be managed without fertilizing every week like perennials. These are great varieties to start out with but you can ultimately grow whatever you want.
Other profitable flowers that you can grow:
Snapdragon
Strawflower
Sunflower
Peony
Heritage roses
Marigold
Salvia
Tulips
Statice
Daucus
Monarda
Scabious
Dahlia
Check out these best companies to purchase cut flower seeds for a backyard flower farm.
Get to Growing
As you grow your first batch of blooms, make connections with other local flower farms and look for other flower farmers online that you admire and doing similar things to what you want to do. Follow their journey for guidance and inspiration.
Seek online educational resources such as free online courses, communities, and video tutorials to help get past roadblocks and challenging times in your side hustle. Film parts of your process to use for content to market your flowers online and have fun with playing around with how your new side hustle farm comes together.
Use that unlimited flower power of yours and see what you can create.
Related:
Pin it for later!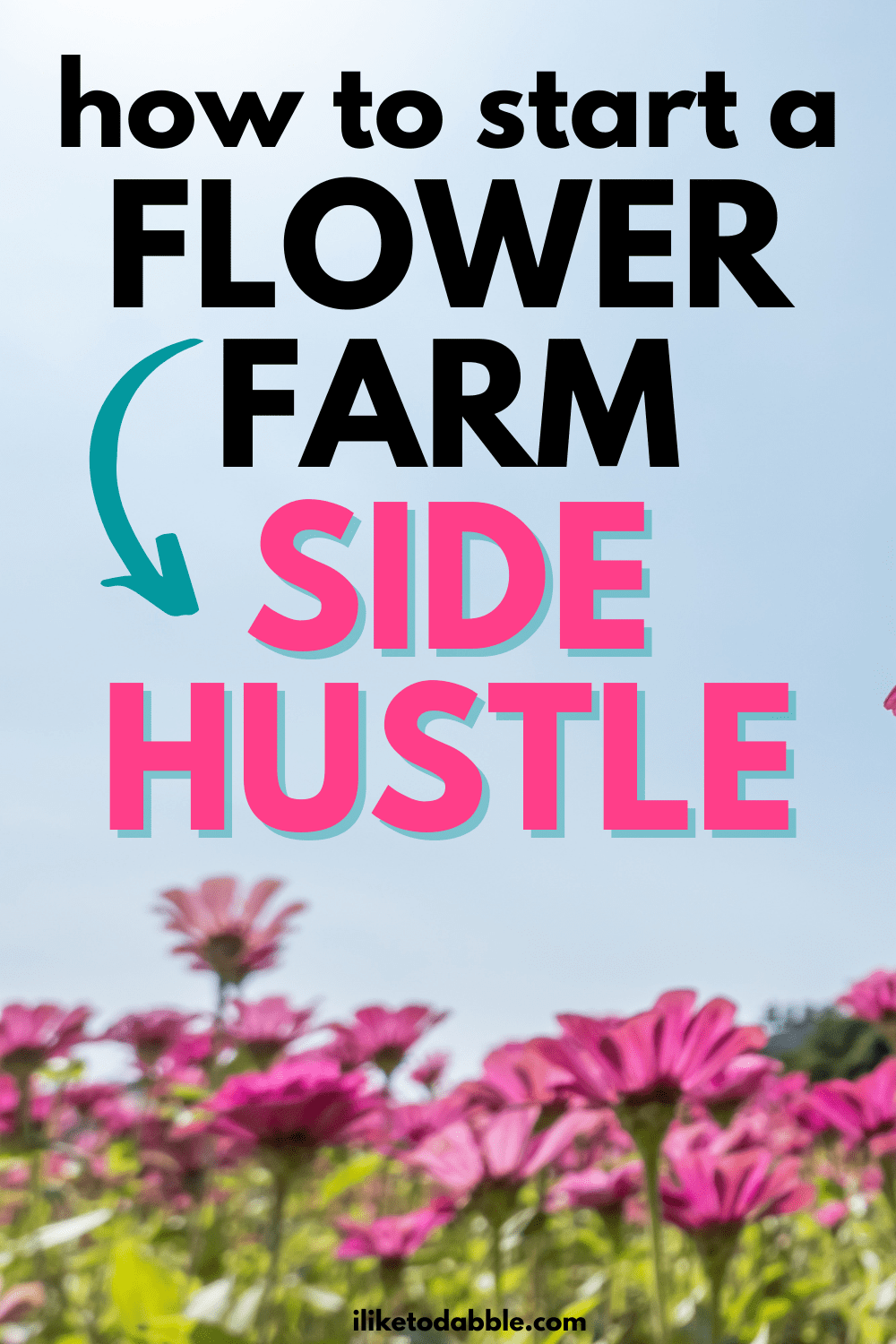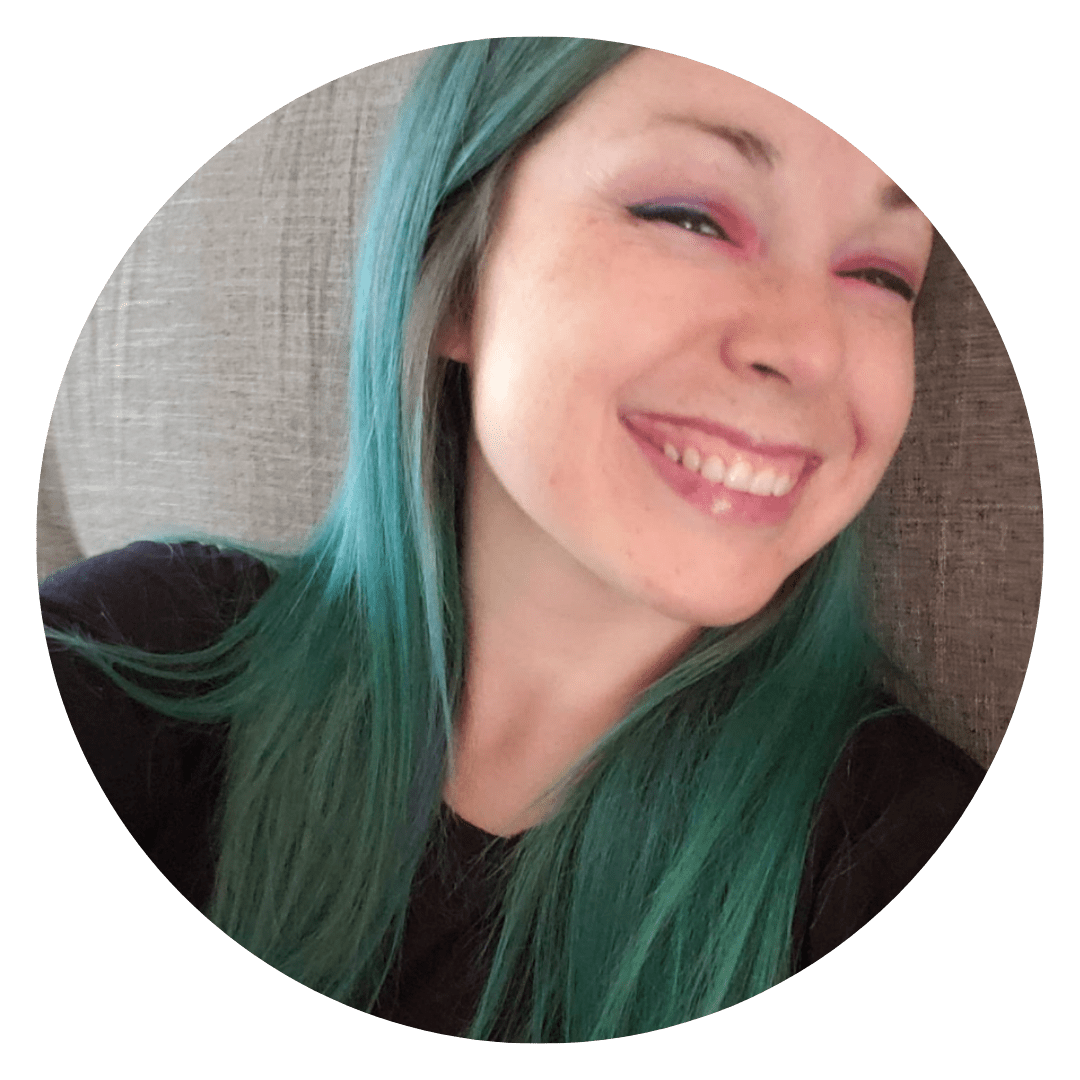 Daniella is the creator and author of iliketodabble.com. When their wife Alexandra and them aren't globetrotting or playing with their 7+ animals, they are dabbling and working towards a future of financial freedom.