Our website is supported by our users and contains affiliate links. We get paid when you purchase or sign up for anything through those links. Read the full disclaimer for more information.
Last Updated on September 14, 2022 by Daniella
Multiple income streams is a term that either sounds to you like the myth of millionaires or a scam. Am I right?
Well, they aren't either of those.
Anyone who has a job and another way of bringing in income whether that is something as simple as a 401k match from your employer, has multiple income streams.
Do you also sell your stuff from time to time on Facebook Marketplace on the side of your day job? Then you also have multiple income streams.
A few of my own multiple income streams include:
You can read more about how I specifically built these income streams in an article I wrote for CNBC.
If you want to learn how to build multiple income streams of your own, keep reading.
How to Build Multiple Income Streams
Building multiple streams of income can be either taking on a side hustle, a second job, or starting to build your own streams of passive and semi-passive income. All of these can also be remote side hustles and income streams so you are able to maintain them from wherever you are.
First, you have to decide what you want to do and how you want to do it.
1. Decide What You Want to Do
To decide what kind of income stream you want to start, you can get started using the free side hustle quiz below:
Once you take the free side hustle quiz, you'll be matched to your perfect type of side hustle based on your lifestyle, goals, available time, and the answers to the questions pertaining to what you want to exactly do. You'll also be given a list of free resources based on your match for you to actually get started building your new income stream.
In addition to the quiz, you can also do a good ole' fashioned brain dump – start by listing all the things you want to do, things that make you curious, hobbies you love to do, and various skillsets you have or want to build on. Then go through that list and highlight what excites you while crossing out what doesn't.
Repeat until you have a set of items from the list you want to take forward.
2. Determine Your Customer and Your Mission
For your new idea to work, it has to have a mission that targets a specific customer.
You might not think you have to do this if a gig app is the only way you want to build multiple income streams or you want to invest in the stock market, but those routes actually fit this too.
For example: If you want to pet sit on Rover, there may be a lot of competition in your area but maybe not a lot of folks that have experience administering medications to pets or they lack experience with elderly dogs. That is where you could fill your gap and actually market your Rover account to people that have elderly dogs by highlighting that experience in your bio.
This example for investing in the stock market would be knowing your why. Why are you wanting to invest this money? What is your intention with it? It may not be a mission shared with others but it is a mission shared with yourself. However, you don't have any customers in this example.
However for something like building a blog, YouTube, podcast, selling digital products, or any other online side hustle where you have customers to satisfy, you have to know who you are speaking to.
Once you have your mission, start thinking about your ideal customer and build a customer profile. If your income stream needs customers in order to thrive, you will complete this step. Otherwise, you can skip it.
To create this customer profile, start listing details of your ideal reader like:
Name

Age

Occupation

Personality

Interests

Goals

Challenges

Brands they love

Social media platform of choice (this one will help you now where to go to reach your audience too)

Content type preferences
Here is an example of a completed profile:

3. Understand Your Customer's Problems and Frustrations (but Also What They Love)
Jumping off from the customer profile exercise, you may already have a good ideas of some of your ideal customer's problems and frustrations. You may also know what they already love.
However, researching these areas deeper will give you a deeper understanding to how you might reach your customer.
To continue to researching these further, turn to free tools like Ubersuggest and Answer Socrates. Enter keywords that your ideal customer might be searching for online and see what the top asked questions are. Answer Socrates can show you these questions and Ubersuggest will help you determine the volume of those keywords and questions – meaning how often are folks searching for these online.
Then take the highest keyword volumes, and that is what you could start targeting in your content and offer to the customer.
To take it 1 step further, you could also browse forums online that pertain to these questions and keywords that your idea customer is already searching for such as Reddit.
4. Choose a Platform to Reach This Customer
By this step, you already know who you want to reach and your why. But you don't necessarily know how and where you will actually reach your customer unless you charted that out already in your customer profile.
Your research from the last step might come in handy for this. Depending on the types of questions your customer is asking online, will determine where they probably like to spend their time online.
The way I categorize out the different platforms are as follows:
Google: Your customer likes searching for their questions and reading answers via articles or videos (a website might work well for you if your customer exists here)
YouTube: People who want video content for what they are searching for
Podcasts: People who are busy and like to listen to podcasts on the go
You can set up a website for $2.95 a month using
Bluehost
, the same hosting provider I used when I started.
Social media platforms to build your community:
Tiktok and Pinterest: People go to look for ideas, entertainment, how-to's
Instagram: People looking for inspiration, lifestyle content, shopping
Facebook: Family oriented, mosty Millennial, Gen X, and Boomer generations, marketplace shopping, groups
Twitter: Networking, quick tips, discussion
Depending on where your customer profile fits, is where you should start. Focus on 1 platform at first while claiming your usernames on all the platforms that you would like to eventually use. Then when you've mastered 1, automate and move on to the next.
Related: How to Use Pinterest for Business
5. Create Your Offering
Finally, you have all the behind the scenes leg work done. Now it's time to create your offering.
Your offering could be a website of resources where you make money from ads and affiliates, it could be a free offering like a checklist that gives you ideas for a paid offerings down the line while also adding them to your email list, or it could be something like a content library behind a pay wall.
To start building your email list, use
Convertkit
for free (this is what I use)!
Whatever your offering is, is entirely up to you.
Before you create any sort of paid offering, you can find ways to give your customer quick wins through a freebie email opt in to both hook them into your brand and add them to your email list. You should be focusing on converting your social media followers to email list members because you have no idea when that social media platform might disappear one day (and your audience along with it).
Experiment with 1 free offering and 1 paid offering, measure the results, review, and refine from there. Your first paid offering should be an offer that provides the smallest number of benefits necessary to make a sale.
Ideas for Creating Multiple Income Streams
Now that you have the exact steps of how to actually build your new income stream, let's go through some ideas of real life examples.
Here are some side hustle ideas you can start with to create multiple income streams:
The trick to it all is… there is no trick. There is only experimenting, measuring your results, tweaking, and repeating. It takes work and it takes time, but the benefits are all worth it. Add that extra money to your emergency fund, investments, or back into your side hustles to keep growing them.
What kind of side hustle do you want to get started with? Let us know in the comments!
Related:
Pin it for later!
My favorite side hustle tools that make my life 100% easier:
Bluehost: Host your website, blog, or other project using Bluehost and get a special discount only for ILTD readers 😍
Canva: Canva is what we use to create all of the beautiful graphics you see on our blog, social media, marketing, and our free and paid products. This is a MUST HAVE tool for any online side hustler.
Convertkit: Convertkit is what I use to host my email list and all communication between ILTD and our subscribers. I've used the service now for almost 5 years and continue to love it!
Side Hustle Income Tracker: Get the same side hustle income tracker I use when I first started side hustling with formulas for calculating profit, taxes, and more.
Quickbooks: What I use for keeping track of my business finances all in one place, invoice clients, and more.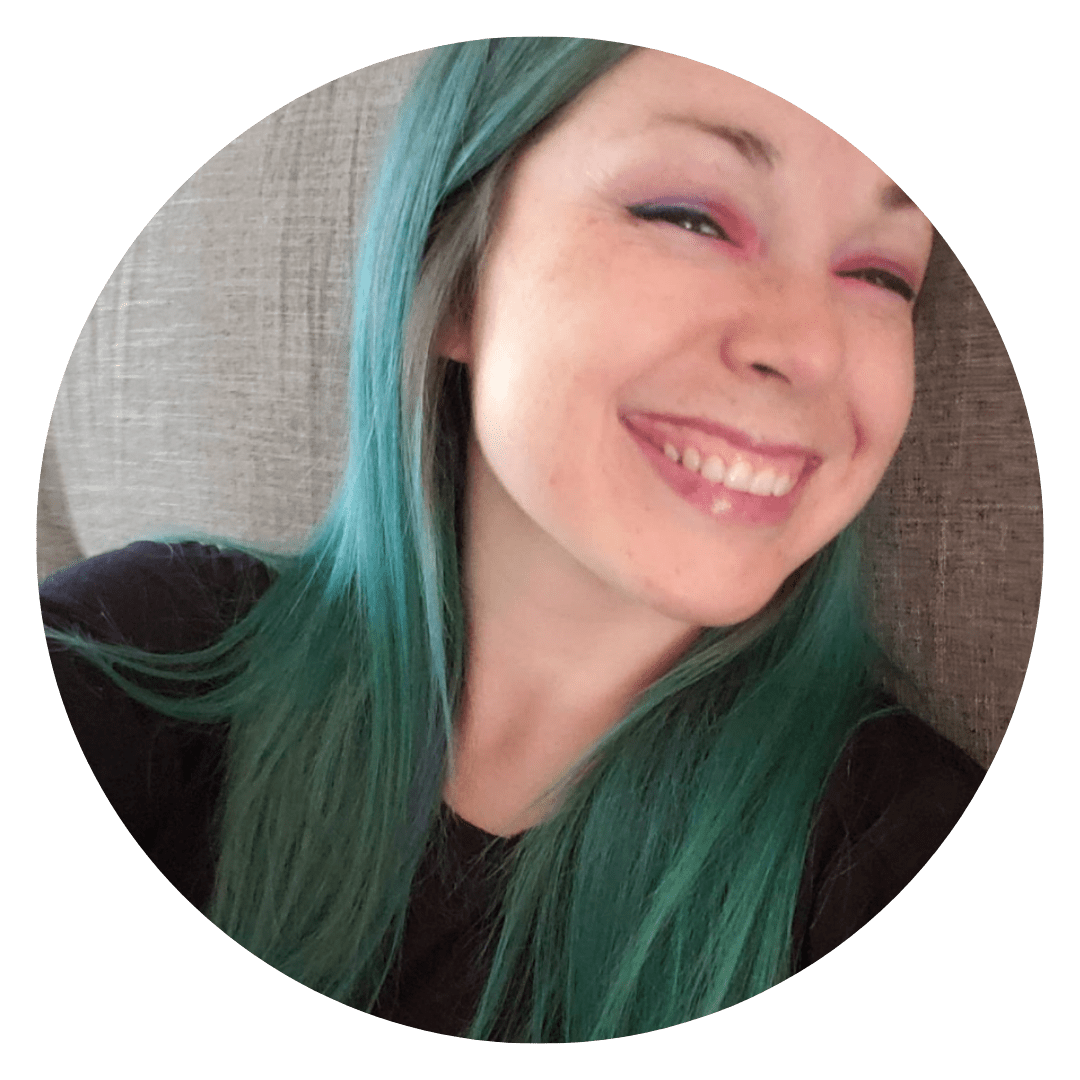 Daniella is the creator and author of iliketodabble.com. When their wife Alexandra and them aren't globetrotting or playing with their 7+ animals, they are dabbling and working towards a future of financial freedom.