Our website is supported by our users and contains affiliate links. We get paid when you purchase or sign up for anything through those links. Read the full disclaimer for more information.
Last Updated on October 27, 2020 by Yovana
The beginning of the new year is the perfect time to get your finances in order. There is no more important time than the present to make a positive change in your life. A sore financial situation with debt piling up is nothing but a dark cloud that hangs over our heads. There are only a few simple steps to get your finances on track to financial freedom, form a debt payoff plan and create a more stable foundation in our lives.
Money is often a strong source of stress in a large number of households and it is commonly perceived as a complicated process to better a financial situation. It does not have to be complicated if you start making small changes and move up from that.
Remember, with great work comes great reward. You must trust the process and time it takes to get where you need to be.
First, take a second and think about the important steps you need to make in order to move forward. These are the same steps we started with when we evaluated our financial situation and an aggressive debt payoff plan to get our finances on track.
Pin it for later!
Evaluate your situation.
Schedule some time where you can sit down and evaluate your current financial situation. If this happens to be before you do your taxes, gather your tax documentation needed and get your taxes done early. If you get a tax refund this year, make smart decisions with that unexpected money back. Put that money towards loan payments to minimize debt or towards an emergency fund.
Take a look at your bank statements and really look at how much you are spending and what you are spending your money on. Are you showing healthy spending habits or maybe making some frivolous purchases?
Think about and visualize some of your financial goals for this year. Then make some short term goals for your finances so you can easily stay on track.
Create your own budget.
Check out this post on how to create a budget from scratch, even if you are horrible with money. I break down the way we budget using 6 important elements and using my freebie budget planner.
Writing everything down is the best solution I have found to stay on track and stick to a budget. This is why I created a budget planner and tracker printable that can be used to create a budget from scratch with little to no effort! All you have to do it fill it out every month to help you stick to that budget.
Sign up to get your free budget planner!
Effectively manage your finances and grow your savings.
Keep in mind that everyone has different financial needs depending on their financial situations. There may be some sections and categories in this planner that may or may not apply to you. There may also be some additional sections and categories that apply to your financial situation but are not included in this freebie planner.
Make a debt payoff plan.
The best think about the freebie budget planner you may have (or may not have) signed up for above is that there is a tiny debt tracker included! It is simple and effective enough to help keep you on track with debt payments.
Look at the budget you created for yourself and see if there is anything you can cut from that budget. The less you are spending means more money left over to save for your debt payoff plan.
Finding it hard to see what else you can cut from your budget? Try this app called Trim that negotiates lower bills for you! Trim already saved us $66.12 on our AT&T bill since January 4th, 2018.
The only debt we have are my student loans (about $12,000 left as of January 16th, 2018) along with our house. I am trying to pay off my student loans by the end of this year. I have started to put aside $1,000 starting this month and every month to put towards my student loan payments. If I am able to, some months I will try to put aside more. Anything I can do to get to that goal this year, I will be doing it. That may seem like an aggressive debt payoff plan but I can't keep putting off my student loans.
If you can't cut much else from your budget and increase your savings naturally for your debt payoff plan with your current income, try a side hustle.
Ways to make extra money this year to go towards our debt payoff plan:
You can easily start earning some extra cash by starting a blog. Blogging is not a way to get rich quick but it can help with your current financial situation. You just have to be willing to put in the work to see results, like anything else in life. Don't knock it until you try it.
If you have not yet started a blog and want to, or are having trouble with where to start, check out How To Create A Self Hosted WordPress Blog. If you sign up for Bluehost with my link you get a free domain, free site builders, free 1-click WordPress install, 24/7 support and all for only $2.95 a month! You really can't beat that deal.
Open a savings account.
Opening a savings account is beneficial in a number of ways. By opening savings accounts, you set yourself on track to make huge money moves to pay off debt, put emergency funds in place, build college funds, or save up towards a worldly vacation with your family. Either way, building up a substantial savings can be beneficial to you.
One of the most important savings accounts you should have in place is an emergency fund. This is put in place in the emergency you lose your job or the family takes a blow in another way. It should have 6-8 months of expenses built up in the event that you will have no other source of income at this time. You never think about it until it happens to you. But you need to think about it.
I recently found Digit to help me save more money when I am not looking. How does it do it you ask? Digit automatically saves money for me based on my spending habits and scheduled bills. Pretty cool right!?
Invest whatever you can.
Making smart investments is not a complicated process. I used to think so until I found Stash. Stash is one of my favorite investing applications as it takes a recurring small amount like $5 weekly (you can choose how often you want this recurring investment amount to apply and you can change the amount to be whatever you want) and invests it in what I choose. I have multiple portfolios in my account that have recurring investments every week. I invest without even noticing! Sign up with this link and get $5 just for doing so! (Update 05/15/2019: I've since started using M1 Finance for a more diverse portfolio, but still recommend Stash for starters)
Acorns is another easy to use investment app. It lets you invest your spare change so you can effortlessly add more to your portfolio. With Acorns you can set aside spare change and extra cash as you go about your day with Round-Ups and Recurring Investments. Save for retirement and sit back as you watch your money grow over time.
Register for Acorns with this link and get a $5 bonus to start investing with!
Speaking of retirement – Taking a few minutes to link your account to blooom could seriously change your life. Just connect your most recent account (the gig economy can leave your retirement accounts a mess!) and blooom will take care of the rest.
What other ways are you working towards getting your finances on track this year? I would love to hear from you!
Want to pave the way for a future of financial freedom? Get loads of tips that I use every day to make extra money and save extra money as I prepare for mine!
The Money Tips Master List
Sign up for the master list of money tips that I use to get in shape for a future of financial freedom!
More ways to make extra money and save extra money: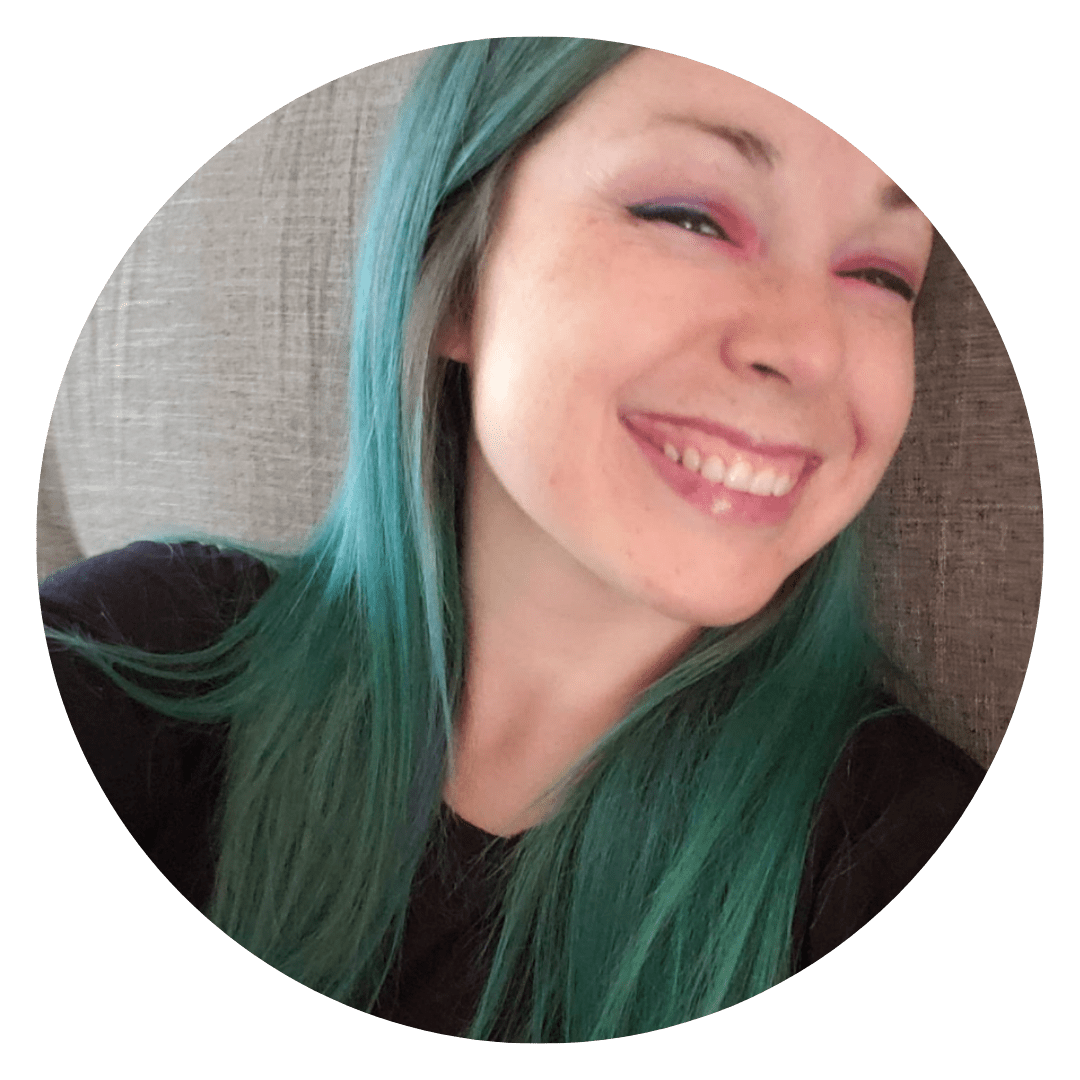 Daniella is the creator and author of iliketodabble.com. When their wife Alexandra and them aren't globetrotting or playing with their 7+ animals, they are dabbling and working towards a future of financial freedom.