Our website is supported by our users and contains affiliate links. We get paid when you purchase or sign up for anything through those links. Read the full disclaimer for more information.
Last Updated on October 27, 2020 by Yovana
If you stumbled across this post, chances are you already have a decent understanding of affiliate marketing and what it means to you as a blogger. If not, check out this step-by-step guide to getting started with affiliate marketing and affiliate links. We have been through who an affiliate is, how affiliate marketing works, and how to implement them into your blog. I would like to go over some affiliate programs for bloggers using what has worked best for me so far.
If you have not yet started a blog and want to, or are having trouble with where to start, check out How To Create A Self Hosted WordPress Blog. If you sign up for Bluehost with my link you get a free domain, free site builders, free 1-click WordPress install, 24/7 support and all for only $2.95 a month! You really can't beat that deal.
Looking for free blogging resources to help boost your blog? Sign up and I can help you out!
Let's think about affiliate programs for bloggers.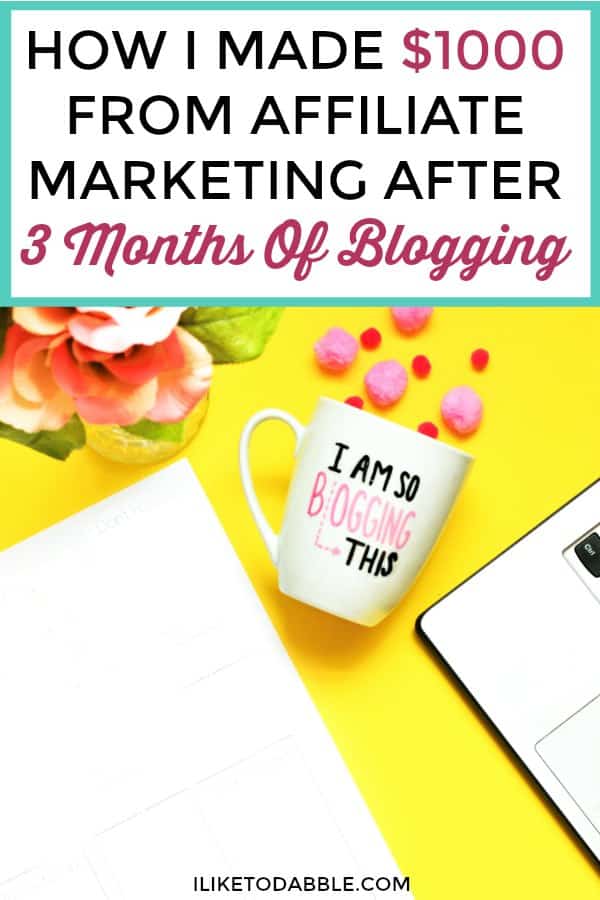 There are tons of affiliate networks and affiliate programs for bloggers out there. You want to join affiliate networks and programs that will work for your niche. Luckily as a blogger, there are specific programs that benefit other bloggers. Take advantage of this and write about those products, promote them, and excite your readers about those products so they are more likely to click and use those same products.
As bloggers, we all want to know who offers the best solutions for hosting, storage, plugins, theme design, email marketing, stock photos, design software, etc. There are tons of affiliate programs that you can use to promote those product's affiliate links. For instance, I am hooked on design solutions such as Creative Market and Adobe. Most likely, a load of other bloggers have that same obsession. So I promote those companies and products in some of my posts, where appropriate.
Blogging is just as much about design and marketing as it is about writing. Get creative with what kind of products you can promote.
Think about a problem your users and readers may have and then aim to provide a solution to that problem. This is where your affiliate links come handy and your readers will be more likely to click and use that product if they think it solves their problem.
Here is a list of amazing affiliate programs for bloggers that have worked wonders for me.

Use this list to get a good start and solid foundation with affiliate marketing.
Affiliate Programs For Bloggers
Affiliate Networks For Bloggers
Maximize your affiliate earning potential!
Earlier this month I signed up for Michelle's Making Sense Of Affiliate Marketing course, which made a world of difference for me. It not only reassured me that I was on the right track but simplified everything step-by-step down to a T so I could add and tweak my strategy and hopefully perfect it. It is the best blogging resource I have come across and I have access to all the course content and Facebook group for life.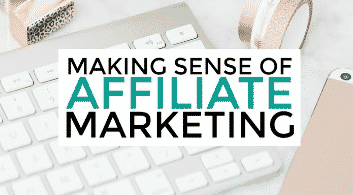 Michelle is the creator of makingsenseofcents.com and makingsenseofaffiliatemarketing.com and is a blogging superwoman. She quit her full-time job to run her own business and travel full time. She makes $100,000+ monthly from her blogging business and a large part of that income comes from affiliate marketing. Michelle's experience is unmatched in the blogging world, at least I think so, and thus her course content is unique. Making Sense Of Affiliate Marketing was 100% worth it and has already doubled my affiliate marketing earnings within only 2 weeks.
Share some of your wins with affiliate marketing! I would love to hear from you!
Related:
The Fail-Proof Guide To Get Started With Affiliate Links
The Top 28 Sites That Pay You To Blog
How To Boost Your Traffic With Pinterest
How To Create A Self Hosted WordPress Blog
How To Monetize Your Blog Using Free WordPress Plugins
21 Top Tools To Help Boost Your Blog
Frustrated With Google AdSense? Try These Top Alternatives
How To Secure Your WordPress Blog From Hackers
How To Work From Home Doing Anything You Want
How To Create A Beautiful Blog Using Free WordPress Themes
Idiot Proof SEO: How To Improve Your Google Rank
How To Create Killer Blog Posts
Start a Money Making Blog Free Email Course
In this free 5 day email course, I show you everything from creating your blog from scratch, to SEO keyword research strategies, basic branding, creating an email list, social media strategies and monetization strategies to start making money from day 1!
Sign up for the newsletter to receive regular updates and get instant access to the free course.

---
Blogging resources that I love:
Here are some blogging resources I use to get from where I was when I started in April 2017, to now.
Bluehost: When you are first starting your blog, you don't want to spend a fortune on hosting and neither did I. Hosting your blog on Bluehost gives you a free domain, free site builders, free 1-click WordPress install, 24/7 support and all for only $2.95 a month.
Making Sense Of Affiliate Marketing Course: When I first started this blog I was confused with how people made money on their blogs, scratching my head wondering why money wasn't piling into my Amazon affiliate account. Then I found this course that is helping me to make almost $1000 a month, and my blog isn't even a year old. If you invest in any courses for your blog, this is the one to invest in!
Creative Market: I love using Creative Market to find cute graphics, stock photos, fonts, plugins and themes to incorporate into my blog. I also love the periodic freebies they send straight to my inbox. There is something for everyone on Creative Market, for as low as $0 in some cases!
Elegant Themes: Elegant themes is the number one theme provider in premium WordPress themes, in my opinion. Their Divi theme is out of this world and completely changes the way we build and maintain blogs by making everything 100% easier. I love this site.
Affiliate Window: A number of the affiliates I promote throughout my blog come through Affiliate Window or AWIN. Affiliate Window is a great and easy to use affiliate network to help boost your blog earnings.
Grammarly: Without this tool, every other sentence you read on this blog would be completely butchered. Grammarly is an extension I installed onto my Chrome browser and automatically spell-checks and grammar-checks ANYTHING I type. I love it.
Picmonkey: I use PicMonkey and Canva for editing all the images, graphics, pinnable images and featured images on my blog. I switch between the two to keep the cost low ;).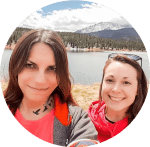 Daniella is the creator and author of iliketodabble.com. When her wife Alexandra and her aren't globetrotting or playing with their 7+ animals, they are hustling and working towards a future of financial freedom.