Our website is supported by our users and contains affiliate links. We get paid when you purchase or sign up for anything through those links. Read the full disclaimer for more information.
Last Updated on May 20, 2021 by Daniella
Airbnb has become my favorite app when traveling. I personally love it because it has given us the opportunity to explore places that we probably wouldn't have been to if not staying at an Airbnb. The number of interesting places to explore on the path less taken is amazing and that is what we are all about when traveling.
My wife and I normally want to completely immerse ourselves in our environment when traveling and Airbnb gives us that grounding way to do so.
Hotels, resorts and other ways to stay while traveling are great too, don't get me wrong.
But with Airbnb, the possibilities could be endless. You just have to know where to look and get creative!
With Airbnb, you don't have the weird separation between you and the hosts like you would at a hotel. You don't have the generic amenities that are the same across the board. Instead with Airbnb, you have a more genuine, unique experience and each and every one is completely different. Also, Airbnb is normally WAY cheaper than staying in fancy hotels or resorts (especially for road trips).
That brings us to what we are here for, creative ways to 'hack' Airbnb for a better experience every time while spending less.
Of course, I will not be showing you how to actually hack the app.
Instead, I will be discussing ways to save money without losing quality on your Airbnb stays.
Along with that, I want to include some 'hacks' for our Airbnb hosts as well. So they know how to give you the memorable stay you are looking for.
Pin it for later!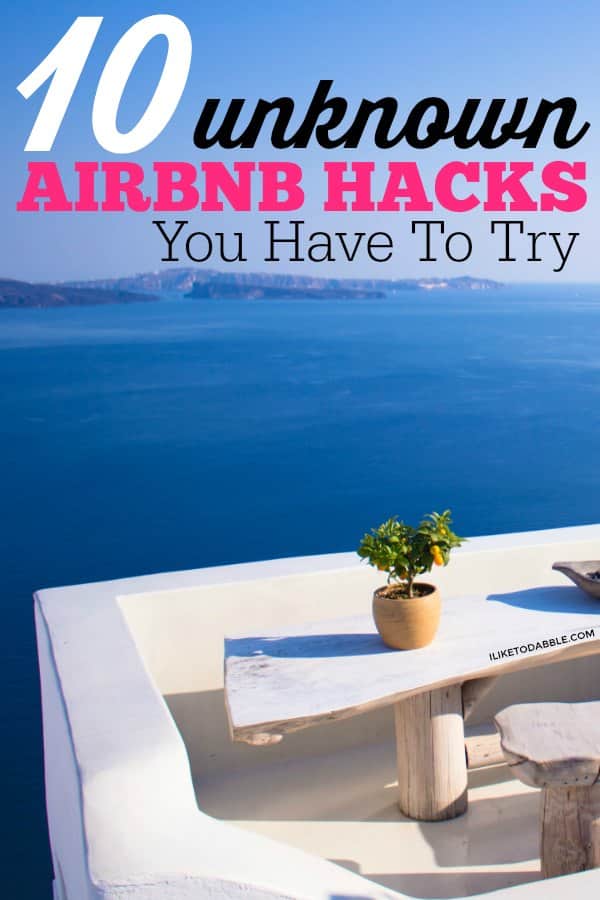 Airbnb Hacks For Guests:
---
1. Get $55 towards your first stay on Airbnb
Start off with $55 ($40 towards the listing and $15 towards experiences) for your first adventure through Airbnb and your first Airbnb hack. If you haven't yet singed up for Airbnb, go ahead and do so here to get $55 off your next trip.
Airbnb is the best way to rent unique accommodations and feel like a true local on even the lowest of budgets. Don't believe me? Check out this tiny house we stayed at on a horse ranch in Colorado or this geodesic dome in Spain for $37/night. Remember to use this link in order to get $55 credited to your account after sign up.
2. Look at the Airbnb Plus verified homes
Airbnb Plus verified homes include collections of highly rated homes. These homes have all of the essentials from fully equipped kitchen and amenities for families to self-check-in for business trips. The best thing about Airbnb Plus is that they aren't necessarily any more expensive than the normal Airbnb homes. This way you get a higher level of comfort if needed, for the same price.
Related posts: 10 Enchanting Yurts For Rent On Airbnb
Three Ways Driving With Uber Can Help You Save Up For A Trip
How To Take An Unrealistic Road Trip On A Realistic Budget
3. Save more money on your trip with Airbnb experiences
On the home page of the app, you will see 'Experiences' under the 'Explore Airbnb' header. This is where I strongly suggest you take full advantage. You can use the Airbnb Experiences tab to schedule classes/workshops, look up concerts, explore the arts and history as well as nature activities.
You can book anything under the sun from glassblowing in an artist studio in Chicago to Tea Time in London. There are tons of categories to explore on Airbnb, check them all out here.
Extra tip: If the concert deals you find under the 'Experiences' tab aren't exactly as you like, I suggest looking at Stubhub for any concerts and events you can't find. Then use Airbnb to find places close by to stay.
Related posts: 31 Ways To Save Money When You Travel
10+ Legit Ways To Get Free Stuff
How To Score Free Concert Tickets
4. Check out the 'instant book' feature
The 'instant book' feature is more of a time saving hack for the busiest of Airbnb users. Instant book listings don't require host approval before booking. Instead, choose your travel dates and discuss check-in plans with the host afterward, thus making it able for you to instantly book your stay.
There are no additional fees for using the 'instant book' feature.
Extra tip: To save even more with the instant book feature, do it through the Giving Assistant. Giving Assistant is a cashback website much like Ebates but they actually have a cash back offer for Airbnb, unlike Ebates. After you sign up for Giving Assistant here for free (and get a $5 bonus for doing so), search for Airbnb. Select 'Shop Now' and get 5% cash back on our Airbnb booking!
5. Get personal with the host and try to haggle
If you are planning a week or two-week trip and don't plan on skipping around to different places to stay while searching for the best deal, consult the Airbnb host of your potential booking. Yes, you are allowed to ask the host for a discount on longer stays.
Normally the hosts already offer these sorts of discounts but sometimes you may have to ask and haggle them to a better rate for the entirety of your stay.
6. Read all the reviews, especially the bad ones
I always read the bad reviews first. I want to know the worst that has happened at a place before I fully commit to it.
Call me crazy, but this works.
This way you can weed out the misinformation and the lower quality listings. This also prevents unrealistic expectations and a more satisfying stay. Always be aware of suspicious listings.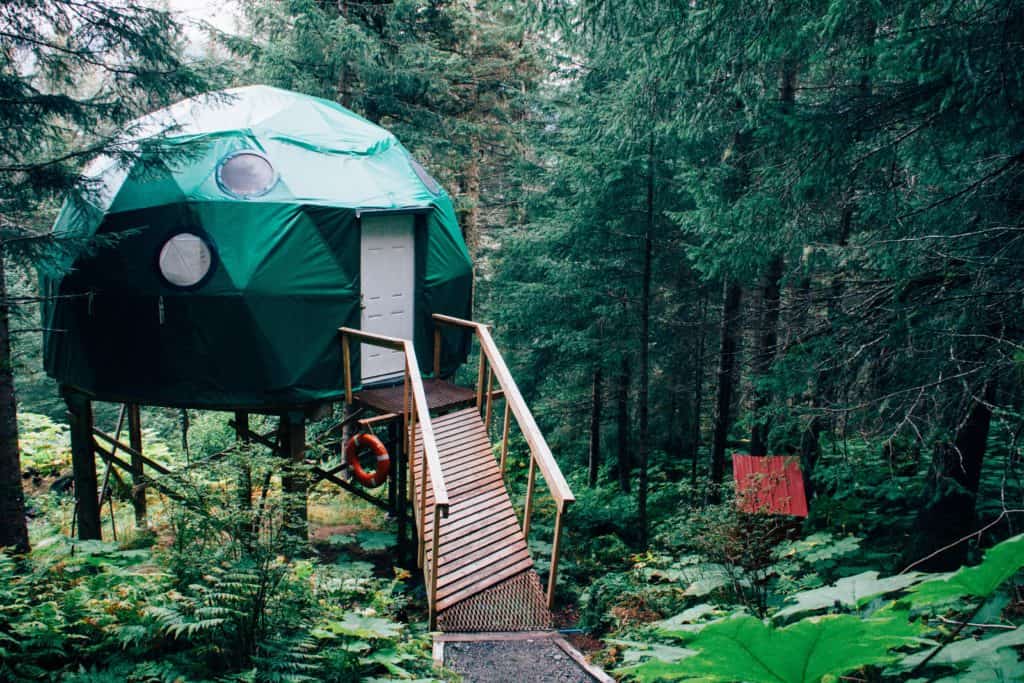 7. Use Airbnb lists
Proceed to google and enter in the desired location of your trip plus the words 'wish list' in the search bar. You can also search for the type of home you are looking for this way such as 'castle Airbnb wish lists' or 'island Airbnb wish lists'. This search will show you tons of high-quality rental options with amazing savings.
Sign up to get your free travel budget planner!
Enter your email and we will send it straight to your inbox!
Airbnb Hacks For Hosts:
---
Airbnb is just as fun for guests as it is for hosts. The app is the ultimate life hack.
They could potentially make passive income depending on how they set their Airbnb hosting business up and do it as a side hustle or full-time. You don't need a lavish property to make money on Airbnb either. If you have an extra room in your house, you can make an extra $1,000 from that listing a month with Airbnb (only of course if you have that extra space though).
If you are not an Airbnb host and would like to look into becoming one, click here to learn more.
---
Side note: If you don't have the extra space to host in your existing house on Airbnb but want other ways to potentially make passive income, look up things like renting your car on Turo or HyreCar.
Or check out this post for more passive income ideas ——> 19 Passive Income Ideas to Stop Trading Time for Money This Year
---
8. Link your property description to upcoming events
I, myself, have booked Airbnb properties for specific events. People often book Airbnb properties throughout the year for special events and concerts. You are more likely to attract guests during those times especially if you live near a stadium or amphitheater.
Use this to your advantage and start looking up events online in your area. Then link to those events in your property description. When others are searching for a close place to stay near an event, your listing will appear.
Related posts:12+ Side Hustle Ideas To Make Extra Cash This Month
15+ Ways To Make An Extra $100 Every Day
50 Ways To Make An Extra $500 A Month
9. Try to become a 'Super Host' on Airbnb
When we look for places to stay on Airbnb, we look for hosts that are 'Super Hosts'. This way I know they are going to show us the best experience possible and I will be getting my money's worth.
In order to become a 'Super Host' you must qualify in the following (taken from Airbnb's help page):
Completed at least 10 trips
Maintained a 50% review rate or higher
Maintained a 90% response rate or higher
0 cancellations, with exceptions made for those that fall under our Extenuating Circumstances policy
Received a 5-star review at least 80% of the time
10. Take high-quality photos and highlight unique aspects of your listing
When I visualize my trip, I look for amazing looking homes with the highest quality of photos on Airbnb to add to the upcoming anticipation. The lower quality of photos on a listing usually appears to me as a red flag. So always make sure your listings have been photographed and presented with high quality.
In these photos and in the listing, try to highlight unique aspects of your listing.
For example: if you are listing a treehouse for rent, include other eclectic or nature-like aspects of your listing such as a meditation space or any cute animals that are apart of the property. Your targeted audience would jump on those extra elements of your listing and will be more likely to book.
What other ways do you save on travel? If you are an Airbnb host, what other ways do you get your listing booked up all year long? We would love to hear from you in the comments below!
If you are not an Airbnb host and would like to look into becoming one, click here to learn more.
If you want to book a unique stay on Airbnb and get $55 in Airbnb credit ($40 towards listings and $15 towards experiences), click here to learn more.
Subscribe to get your free list of side hustles you can start this week!
Claim your free list of side hustles + tons of helpful resources to get started!
---
More ways to save on travel:
I love using Hopper to compare flight prices with their amazing interactive calendar to snag the best prices on flights, according to timing and their predictions.
If you have never booked travel using Ebates, you are seriously missing out. You can get up to 15% cash back (and sometimes more) for hotel, vacation rental, car rental, airfare, and entire travel packages using Ebates.
Forget about a cash back credit cards. Dosh has all the perks of a cash back credit card without actually getting a new credit card. Instead you link your existing cards to the Dosh app (don't worry, I use this app myself and yes, it is secure) and get cash back instantly on all purchases. Read our full review of the app here.
Groupon is a great way to snag good deals on activities to do on your trip or entire all inclusive travel packages. When you pay for a Groupon deal on a travel package, you can save hundreds! I have seen 8 day Ireland travel packages for as low as $700 each!
Try Isango to book cheap tours around the world!
Save money on travel with Expedia. With Expedia, you can bundle your flight, rental car and hotel accommodations for a fraction of the price if all bought separately. With every purchase you make through Expedia, you can earn points to go towards future travel. I currently have $40 credit pending to use on future travel from purchasing a rental car on our Pacific Coast Highway road trip. Check out this post for tons of Expedia Travel Hacks To Save More Money.
Travel for free and stay with a local in their home on Homestay.
Get paid to travel and house sit for someone through Trusted Housesitters.
Take a train and experience the countryside like you never have before! Rail Europe is especially popular for this type of travel and adventure! You can save hundreds or thousands by just taking the train across Europe instead of flying back and forth and renting multiple cars. This is kind of what I want to do next on our list of bucket list items!
Check out more ways to travel for cheap or even free in this post: 12+ Ways To Travel For Free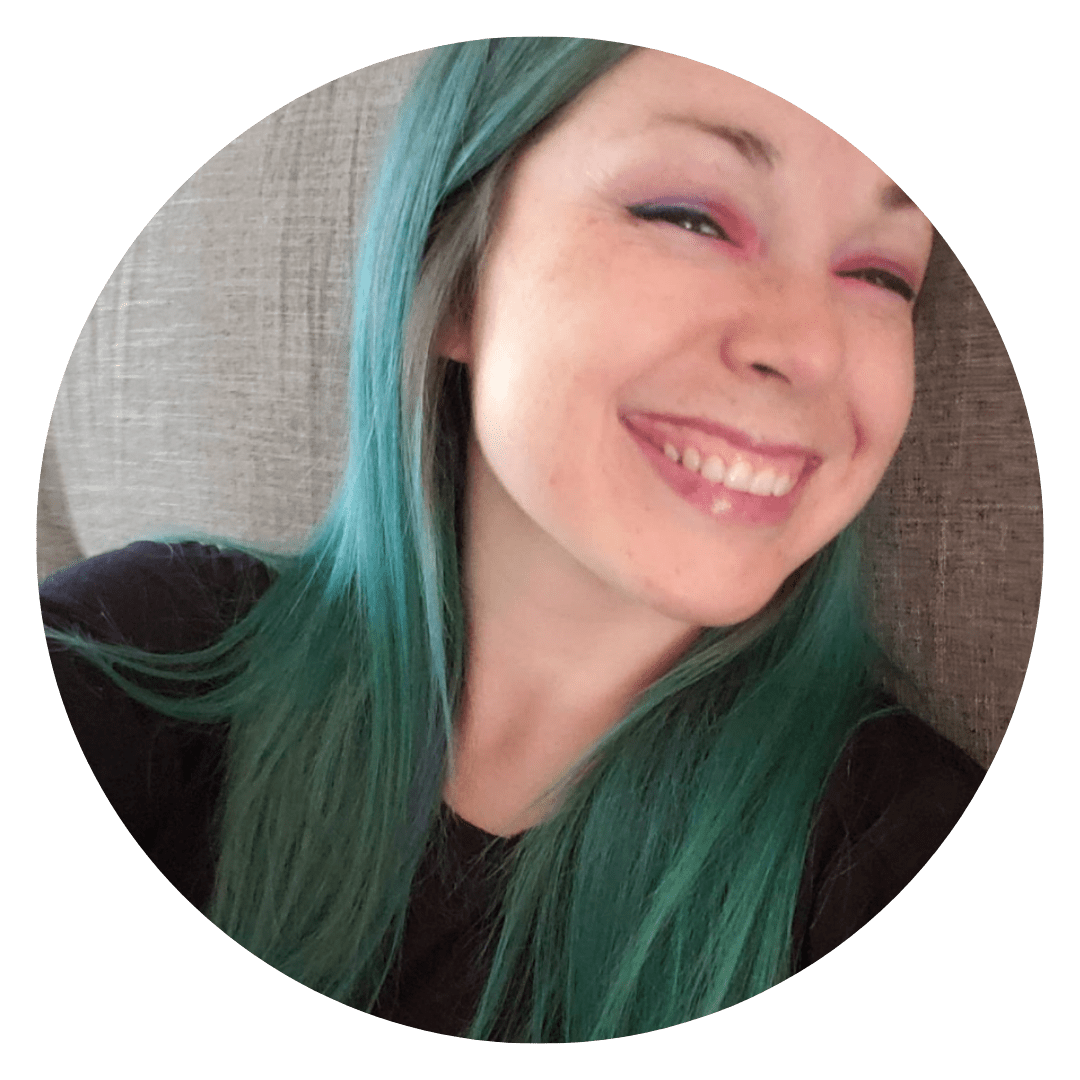 Daniella is the creator and author of iliketodabble.com. When their wife Alexandra and them aren't globetrotting or playing with their 7+ animals, they are dabbling and working towards a future of financial freedom.