This page contains affiliate links and we may receive compensation when you click through, purchase or sign up for anything through those links. Read the full disclaimer for more information.
Last Updated on
You may be getting sick of that stuffy office and fluorescent lighting. Am I right? I did and am beyond grateful that I get to work from home full time now as a software and systems analyst. When I got laid off from my last job, I was quickly discouraged about where to go from there. One thing I knew for sure was that I did not want to waste hours in traffic everyday and wanted to be happier in my job.
I was lucky enough to come across an I.T. employer on indeed that all of their offices are virtual, meaning everyone works from home across the U.S. doing various jobs throughout various departments. I can say I get about 100% more work done working from home. It truly is the way of the future for working environments if you are in a field similar to mine. Think about the amount of money both the company and yourself would be saving if most companies ran virtual offices instead of physical ones they had to pay rent and insurance on.
Having said my point on why I stand behind virtual working conditions, I want to share with you on ways you can also work from home in a variety of fields!
Among the best ways to work from home are:
Searching for what is out there
Related:
9 Unusual Ways To Make Extra Cash
Make Money For Your Spring Cleaning
These Apps Want To Give You Money
If you have not yet started a blog and want to, or are having trouble with where to start, check out How To Create A Self Hosted WordPress Blog with Siteground. You can get a free SSL certificate for your site (for security and boosted SEO) AND get 60% off hosting for your blog or site with my link. If you are a bit more tech savvy than most and want more scale and options out of your hosting, check out GoDaddy or WPEngine. Get a free domain with your hosting package at Bluehost.
You are about to get your mind blown.
We are in a technological revolution after all. It is now possible to work from home doing whatever you want.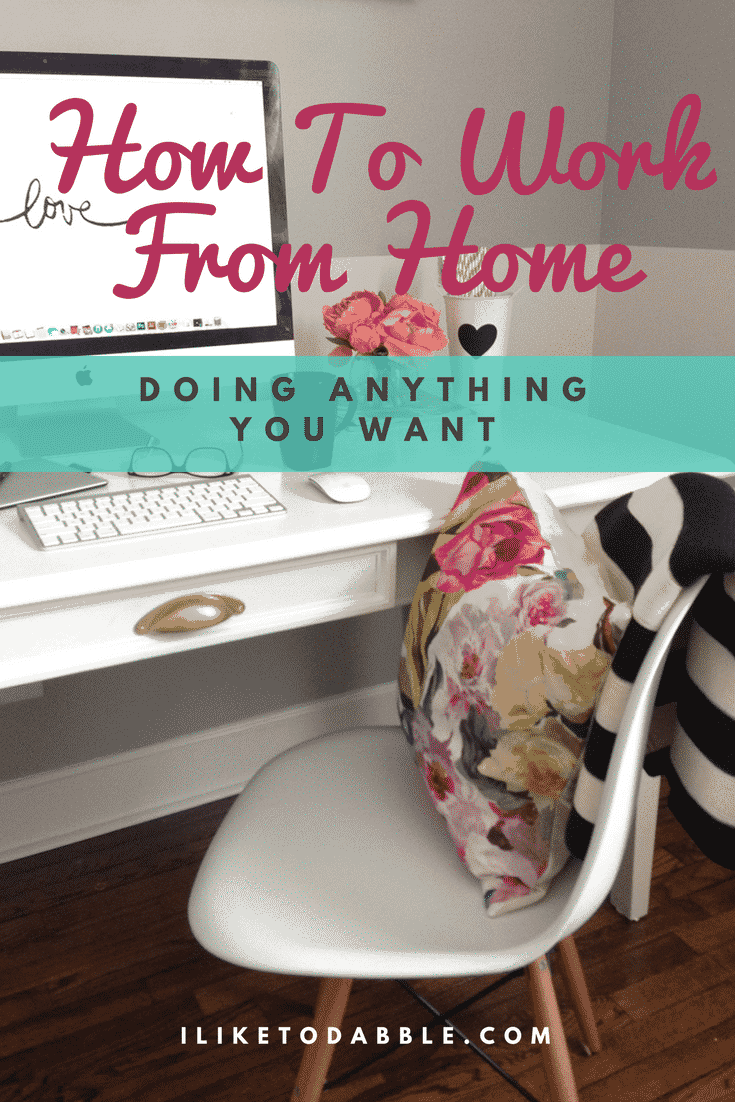 Welcome to 2017.
Utilize job search engines.
Where do you look if you are looking or a job that is 100% remote. I looked at all the job search engines and the least likely one I thought would work was the one landing me this awesome job. It eventually gave me the financial freedom, spare time and idea to get this site up and running. My next step from working from home for someone else , is working from home for myself.
So what search engines do you know? Look at them all. Here are a couple of suggestions.
These search engines will have an advanced search feature that will allow you to search for work from home jobs. To filter the results to your advantage, use the 'Location' field and type in either 'Work From Home', 'Remote' or 'Telecommuting'.
Scroll through what appeals to you and your field, and apply to all you think would work for you. Some require travel like mine does once a year.
Sell Your Services On Fiverr or Upwork.
Be your own boss and use your skills to create your own job. Work from home and work for yourself.
Fiverr is a network of working people who offer services and people who come to fiverr looking to get tasks done that they aren't fit to complete or don't have the time. It is an amazing idea if you think about. What is best about fiverr is that is all free to sign up and use! You only pay when you are paying someone on fiverr to complete a task for you. Plus, you keep 80% of each transaction.
Here are the steps to start selling your useful skills.
1.Create A Gig
After you sign up, set up your Gig, and offer your services to the global audience.
2.Deliver Great Work
The fiverr system will notify you when you get an order and prompt you to discuss details with your customers.
3.Get Paid
Payment is transferred to you upon order of completion. Simple as that!
The Ultimate Blogger Freebie Master List
Sign up to get this master list of the top freebies for bloggers; free stock photos, checklists, courses, guides, planners, etc.
Start a blog.
Set up a money making blog the cheapest way possible with Bluehost, in this step-by-step useful guide.
You can monetize a blog in any number of ways. What turned me on most to blogging as an investment in my future, was how diverse your content and income portfolio can grow to be. Among some of the ways you can make money blogging are displaying ads, affiliate marketing, selling a product of yours, selling a service of yours, writing sponsored posts, posting as a social media influencer, offer courses others can sign up for, offer paid subscriptions for products like stock photos and designs, write and ebook to sell, offer tech services like helping others to set their site up, blogging on other blog networks and getting paid for it, etc. Currently I am only utilizing ads, affiliate marketing, just started as an influencer and beginning to offer my web set up and WordPress development and graphic/content services.
Start your blog with a free domain name, free SSL certificate for security, free WordPress install and only $2.95/month for hosting with Bluehost.
Some of the ad networks I belong to and recommend:
Some of the affiliate networks and programs I belong to and recommend:
Some of the influencer networks I belong to and recommend:
Your blog and what you decide to do with it is 100% up to you, you own it and you can build it up to be such a wonderful thing. I love having something that is 100% mine, I can control it, and the possiilities are endless with what I can do with it. Blogging is an exciting journey.
Related:
How To Create A Self Hosted WordPress Blog
How To Create A Beautiful Blog Using Free WordPress Themes
The Fail-Proof Guide To Get Started With Affiliate Links
How To Monetize Your Blog Using Free WordPress Plugins
21 Top Tools To Help Boost Your Blog
Frustrated With Google Adsense? Try These Top Alternatives
Sell/ resell stuff online.

You can either sell your own things online or resell items you purchased for the intention of resale. Reselling your own things online gets pretty easy and sets a steady cash flow pretty quickly if you are a collector. My wife collects guitars and after collecting too many over the years, started selling them on eBay and now makes an extra $500 bucks a month just selling random guitars. I know a handful of people that do this for a living.
You can resell other peoples items pretty easily as well. Visit an auction for some antiques that may have a market still to resell on ebay. Buy items like records, books, electronics, furniture to resell for a higher price. Check out junk yards for car parts or estate sales for tools and furniture.
The networks you can do the best with selling items online or flipping/reselling items online are as follows:
Related:
15+ Ways To Make An Extra $100 Every Day
9 Unusual Ways To Make Extra Cash
How To Shop Online And Not Pay A Dime
Make Money For Your Spring Cleaning
These Apps Want To Give You Money
The Ultimate Blogger Freebie Master List
Sign up to get this master list of the top freebies for bloggers; free stock photos, checklists, courses, guides, planners, etc.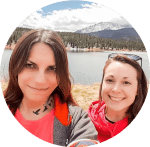 Daniella is the creator and author of iliketodabble.com. When her wife Alexandra and her aren't globetrotting or playing with their 7+ animals, they are hustling and working towards a future of financial freedom.