Our website is supported by our users and contains affiliate links. We get paid when you purchase or sign up for anything through those links. Read the full disclaimer for more information.
Last Updated on August 24, 2022 by Daniella
We all could use a little extra cash here and there. I love utilizing different applications and ways to make money online with little or no hassle. It beats leaving the house, for sure! That is why I love taking online surveys and participating in research studies. It is unbelievably easy to make money online by voicing your opinion.
The best thing about taking online surveys is that you can control how much you are making every month. You decide how many surveys you want to take and increase the amount for more money. There are tons of survey and research platforms out there to help you make even more money too.
The real trick to make money online with this method is with paid research studies, which I have also included below.
I want to warn you though. You may have some trouble qualifying for some surveys and research studies, like I have in the past. That is no reason to give up though. Good thing there are tons of survey sites out there to try if one isn't quite working out for you. That is why I have compiled a list of 17+ sites to use to make money online participating in surveys, research studies, panels and more.
Some of these sites below may be limited to U.S. or Canada, and some offer a wider range of countries that these online surveys are available in. If you are in Australia, check out this all inclusive post for paid survey opportunities in Australia.
Ready to make extra money by taking online surveys?
Pin it for later!
Surveys have become a popular answer by many for what to do in your spare time to make extra money. The reason survey sites have become so popular for making extra money online is there are 100% free to sign up for! Not to mention, they are super easy to complete. However, some are more time consuming than others.
Take advantage of this insanely simple way to make extra money by taking online surveys. These free sites have helped me make extra money every month. That extra money go towards our mortgage, bills, and the small amount of remaining student loans I have left to pay.
You can't get rich by taking online surveys but you can definitely get paid. Try this simple online money making strategy because think of how much you can do with that extra money! Striving towards paying off debt? This will help you towards that goal!
Subscribe to get your free list of side hustles you can start this week!
Claim your free list of side hustles + tons of helpful resources to get started!
I love Cashback Research because they offer some of the highest pay outs (and real cash) for answering surveys online. Get paid up to $75 per survey and earn up to $150 per hour participating in clinical studies. The Survey Dashboard is their secret as it provides survey-takers with a means to easily login and find daily surveys to take. You can also easily manage your earnings, ask questions and request payouts. Sign up now and get $5 towards your side hustle income goal!
With Pinecone Research, you influence which products actually make it to stores by taking surveys and sharing your opinions regarding those products. Pinecone Research first grants you points for every completed survey. You can then redeem those points for real cash. What a fun way to learn about products before they even hit the market. Sign up here to get started!
Inbox Dollars will pay you to take surveys, read emails, search online, play games, complete offers and much more. You basically get paid to play around on your phone to pass the time when you are bored. Did I mention they pay you a free $5 bonus just for signing up? Click here to read our full review of the app.
Harris Poll gives you the opportunity to get paid for By providing your unique insights you are helping their clients create products and services that make a real difference in not only your life, but everyone's life! This allows Harris Poll to shed light and accurately on everything from presidential elections to popular brands. Check out all Harris Poll has to offer here.
American Consumer Opinion has over 6 million members worldwide who get paid to participate in surveys and research projects. Their survey's and research projects consist of evaluating product ideas, new products, existing products, packaging and testing new advertising. All of the opinions, information and advice you supply to them remain completely confidential.
You can get paid anywhere from 100 to 5,000 points per survey or research project, depending upon the time it takes to complete. Each point equals a penny so that equates to payouts that range from $1 to $50 per survey. Let's say you were to complete 1 of their survey's or research projects a day, over the course of a month you can earn up to $1,500!
There are tons of ways to make money with Swagbucks. You may have heard how you can make money by taking surveys on Swagbucks but there are so many other opportunities to make money on Swagbucks. Not only can you make money by answering surveys in your spare time but you can also make money by playing games on your phone, watching videos, get cash back for your purchases through the app and make money for searching the web! Sign up with my link and get a free $5 to start out with! Install the Swagbucks Swagbutton extension to your chrome browser here and get a $10 bonus!
With Shopper's Voice, you can get rewarded for your opinions about brands, products and services you use every day. This way you let companies know how to better reach their consumers, thus making the most out of your shopping. You will also get the opportunity for instant flash savings from your favorite brands. If that doesn't sound like enough for you they throw in free coupons, samples and free stuff all year long. Check out more about how it works here.
Clickperks is a lot like Swagbucks, however you cannot cash out any of your rewards. Instead you earn points that can be redeemed for a variety of gift cards including Paypal gift cards. Clickperks works as a reward site that rewards you points for doing a variety of tasks online such as filling out surveys, online shopping, watching videos, and playing games. If you like doing things on the internet, then this may be for you as you can earn some gifts while doing it. Even if you can't earn cash to your bank account from this site, a little extra money to Paypal can help with paying online bills or online shopping. Check it out here!
You can earn money with QuickRewards by taking online surveys, shopping, offers, playing games or watching videos. There is no minimum cash out so you can request cash out to your PayPal at any time. They have been around since 2002, helping consumers just like you and me earn thousands of dollars. Check out more about QuickRewards here.
Ipsos Panel has tons of surveys which earn you rewards. Plus, you don't have to waste any time browsing through available surveys since every time a new survey is available, they send it straight to your inbox. I think the Ipsos Panel experience is one of the easier ones to navigate and use. They also tell you how long each survey is before you begin so you don't end up wasting time that you may not have. Read up more on it here!
You can make money with Toluna Opinions by sharing your insights on some of the world's largest brands such as Disney, Expedia, Heineken, and many more. Earn money by answering surveys, engaging in the community, testing products, and participating in weekly lotteries. The more you participate, the more you earn.
I love Toluna's website, how easy it is to use and how beautiful the design is. This one is one of my favorites because they don't limit you to only surveys. The opportunity to make money with Toluna seems limitless! Learn more about Toluna here.
Earning money with GrabPoints is possible in a variety of ways. You can either download apps, complete surveys, watch videos and complete other activities for points. Once you complete an activity, you earn more points which can be redeemed for money on PayPal or choose from a variety of gift cards. You even earn money for any friends you refer! Give this one a try, it's fun!
Ever heard of a retailer by the name of Chico's? Well if you are a fan, answering survey's about their products should be pretty easy. If you are a loyal shopper Chico's, help make both your own and other's shopping experiences worth while by providing to the company ways to improve their products and services. Check it out here.
Become one of the 3 million users that use and trust VIP Voice Panel for making extra money by taking online surveys. VIP Voice is an online research panel owned by the NPD Group. Since 1967, NPD has been providing market information and services to businesses. Help business better reach their consumers and get paid for it too!
MySurvey Panel
MySurvey Panel gives you the opportunity to complete online surveys anytime and anywhere from your PC, laptop, tablet, or cell phone. Once you register and your membership is confirmed, you can start earning! Of course, membership is always free as with any survey site. Get started here!
YouGov Panel is a community where you can earn money for your opinions on anything from your favorite brands to breaking news. How it works is you get rewarded points for answering questions and surveys through YouGov, which can then be turned into cash or vouchers.
YouGov's data is often featured across the media spectrum and social media. Your opinion will actually shape the news and they will even email you whenever that happens! Exciting, right? Give YouGov a chance here.
E-Poll provides a convenient online forum for users to express their opinions on a variety of issues that affect their daily life. The way you can earn money on E-Poll is that you earn valuable reward points that can be cashed in for a variety of gift cards. Sign up here to become an E-Poll member.
Check out Paid Survey Update for more ways to make extra money online by taking online surveys! The site is solely dedicated to helping their users learn how to do paid surveys and make money for their opinion.
What other ways do you make extra money online?
Do you primarily take online surveys for extra money or have another route to your online financial success? I would love to hear from you!
Related posts: 40+ Easy Ways To Make Money Online
12+ Side Hustle Ideas To Make Extra Cash This Month
8 Ways To Make Extra Money Without Getting Out of Bed
InboxDollars Review: What Happened When We Tried It
50 Ways To Make An Extra $500 A Month
I Discovered How 8 Million People are Making Extra Money from Their Couch
How To Score Free Concert Tickets
10+ Legit Ways To Get Free Stuff
How To Hack Your Future By Getting a Side Hustle
---
Resources That I Can't Live Without
Below are my top recommendations for saving money, making money and living a more frugal and sustainable lifestyle.
Nielsen: Nielsen will pay you for your internet usage. All you have to do is download their app and register your devices. It is noninvasive, will not impact your device's performance and is 100% secure. Then you get rewarded for using the internet like you do any other day! I currently have it installed on all of my devices and it is nice for a little extra income.
Trim: Trim will negotiate lower bills for you without you ever having to do a thing besides entering your bill and bank info when you sign up. Trim negotiated a savings amount of $17.40 a month on our AT&T bill. This will put us on track for a yearly savings of $208.80 just from lowering our cell phone bill with no consequence or loss of quality!
Ibotta: Get cash back for scanning your receipts or shopping through the app online. Sign up with my link to get $10 cash back on Ibotta.
Dosh: All the perks of a cash back credit card without having to actually get one! Just link your current cards to the app and get cash back! No receipt scanning, no waiting for the bank to approve your rebate, nothing but instant cash back! Read our review of the app here.
Personal capital: One of the best 100% free finance tracking apps with no hidden fees. What makes Personal Capital so great is that it syncs your spending, saving and investing all in one app.
$5 Meal Plan: Try meal prepping with $5 Meal Plan, a weekly meal plan service that can simplify your meal planning beyond belief for just $5 a month and for free for the first 14 days. If you have a specialized health need, they have several specialized meal plans to tailor to those needs too.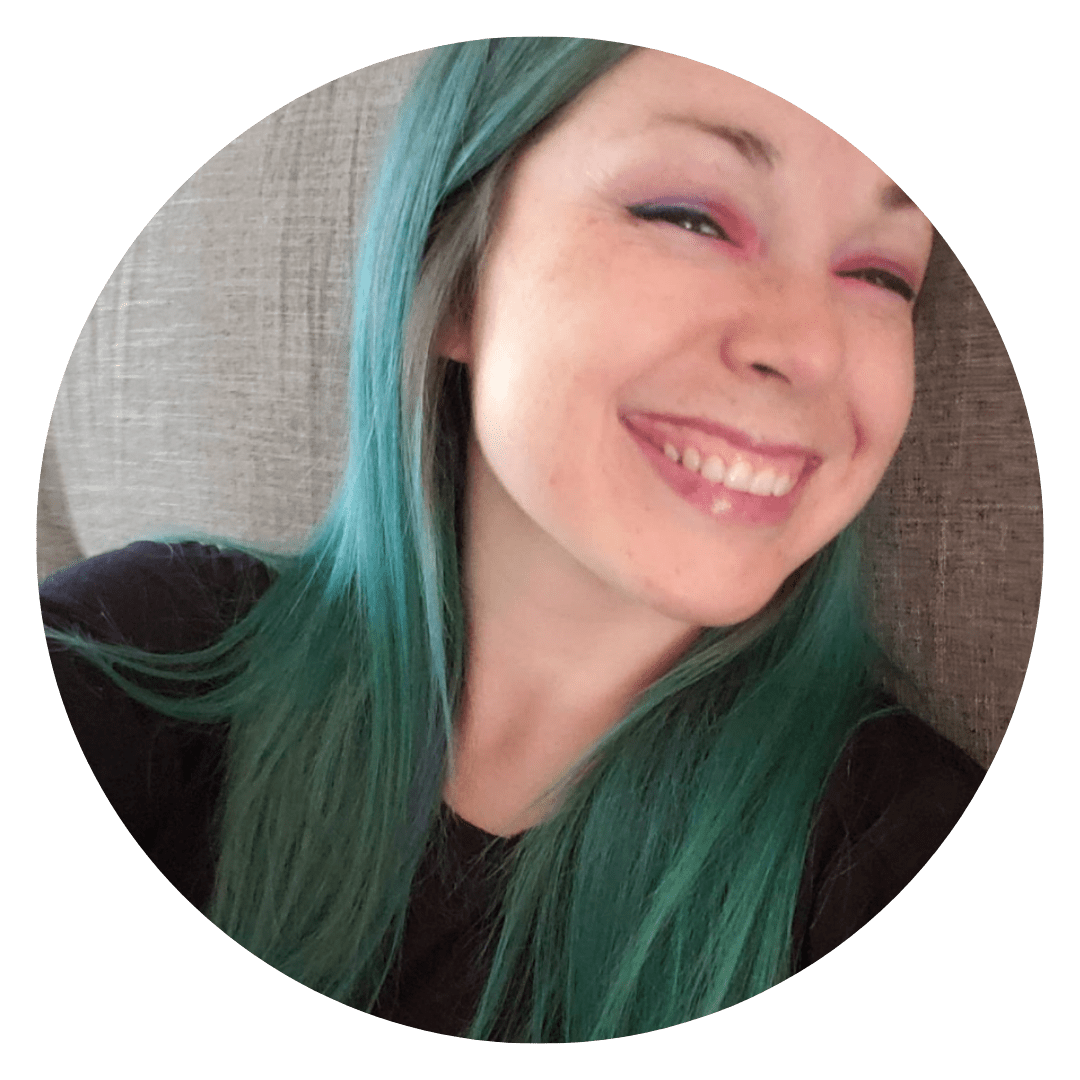 Daniella is the creator and author of iliketodabble.com. When their wife Alexandra and them aren't globetrotting or playing with their 7+ animals, they are dabbling and working towards a future of financial freedom.