Our website is supported by our users and contains affiliate links. We get paid when you purchase or sign up for anything through those links. Read the full disclaimer for more information.
Last Updated on October 26, 2020 by Yovana
Did you even know it was possible that there were sites that pay you to blog? Or that blogging makes money?
The reason many people are hopping on the blogging bandwagon lately is that the opportunities to make money blogging are unlimited. There are millions of things you can do with your blog and millions of ways to monetize it. Some of the most popular ways that you may or may not have heard of include; displaying ads on your blog, using affiliate marketing to make money off of your reader's purchases from affiliate links, creating a product or providing a service to market and sell, and lastly, writing sponsored posts. This post covers that last one, writing sponsored post content and the top sites that pay you to blog. We might talk about a bit of affiliate marketing as well ;).
What is Influencer Marketing?
Because of a form of marketing called Influencer Marketing, there are a plethora of sponsored posts opportunities on the web! Influencer marketing takes the best aspects of social media marketing and content marketing. Influencer marketing does this by combining the two and makes them more effective by using voices of influencers and their already loyal following to create and distribute their content to their audiences who are already engaged. Because of you, the influencer, companies can put their products in front of more eyes. You are extremely valuable to these companies' marketing strategy and you need to take advantage of that asap and start making some money!
So you want to become an Influencer?
If you have not yet started a blog and want to, or are having trouble with where to start, check out How To Create A Self Hosted WordPress Blog. If you sign up for Bluehost with my link you get a free domain, free site builders, free 1-click WordPress install, 24/7 support and all for only $2.95 a month! You really can't beat that deal.
Once you start your blog you can monetize your blog by writing sponsored content. In order to land deals and relationships with companies to sponsor your written content, you can either directly contact companies or join an influencer network to connect on.
Here are some free blogging resources that have helped me on my blogging journey. Maybe they can help you too?
The Ultimate Blogger Freebie Master List
Sign up to get this master list of the top freebies for bloggers; free stock photos, checklists, courses, guides, planners, etc.
Actually, you don't really need a blog at all. You can use your social media such as Instagram to build a following and apply for sponsored posting on your social media. Yes, that means you can get paid to play around on social media as you normally would! It is no walk in the park though. You need at least 1000 followers on your Instagram for even some of the smaller sponsored posting sites and opportunities to accept your application or pitch.
Connect with companies as an influencer.
If you want to directly connect with companies to propose that you want to write sponsored content with them, email is the best way to start out with. If you have a company in mind you can look up their website and grab the contact information either from a 'Contact' page, 'Work With Us' page, 'Opportunities' page, or 'Marketing' page, When you email them be sure to include who you are, what your blog is about, your idea of your sponsored post you would write for them, how you will promote the content to your readers, and how it will help them and an offering rate you expect to be paid at. Make this negotiable and be as professional as possible. This works best if you have a specific idea of what you would like the sponsored post to be about and how you will market it. The direct email and nature of it help build a closer professional relationship with the company from the get go. They will notice that.
The most common way people land sponsored post opportunities is by joining an influencer network/ sponsored post opportunity network. Once you increase your traffic and your following, you maximize your chances of landing sponsored post opportunities.
The top 28 sites that pay you to blog!
Get paid for doing what you love.
If you end up signing up with any of these sites or networks, make sure to tell them Daniella Flores referred you!
Sites To Find Sponsored Posting Opportunities
Affiliate Networks and Programs
There are many ways to make money online as a blogger, one of them being affiliate marketing. Check out The Fail-Proof Guide To Get Started With Affiliate Links to see how easy it is to make money with affiliate marketing! After that, head over to my list of 22 Easy Affiliate Programs For Bloggers to help get you started with affiliate marketing in as little as 5 minutes.
A couple months ago I signed up for Michelle's Making Sense Of Affiliate Marketing course, which made a world of difference for me. It not only reassured me that I was on the right track but simplified everything step-by-step down to a T so I could add and tweak my strategy and hopefully perfect it. It is the best blogging resource I have come across and I have access to all the course content and Facebook group for life.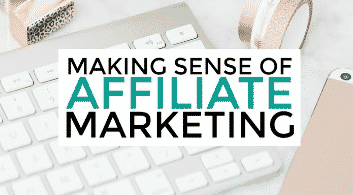 Michelle is the creator of makingsenseofcents.com and makingsenseofaffiliatemarketing.com and is a blogging superwoman. She quit her full-time job to run her own business and travel full time. She makes $100,000+ monthly from her blogging business and a large part of that income comes from affiliate marketing. Michelle's experience is unmatched in the blogging world, at least I think so, and thus her course content is unique. Making Sense Of Affiliate Marketing was 100% worth it and has already doubled my affiliate marketing earnings within only 2 weeks.
Ad Networks
You can make a killing on passive income from ads if you get enough traffic to your blog. Google Adsense is the most popular among ad networks and displaying ads on your blog. Check out Frustrated With Google AdSense? Try These Top Alternatives for a list of ad networks that are worth joining if Google Adsense just isn't working out for you.
Now I want to hear for you!
What are some ways you monetize your blog? What are some ways that you have landed sponsored post opportunities?
Start a Money Making Blog Free Email Course
In this free 5 day email course, I show you everything from creating your blog from scratch, to SEO keyword research strategies, basic branding, creating an email list, social media strategies and monetization strategies to start building a profitable blog.
Sign up for the newsletter to receive regular updates and get instant access to the free course.

More ways to make money blogging or working from home:
Want to pave the way for a future of financial freedom? Get loads of tips that I use every day to make extra money and save extra money as I prepare for mine!
---
Blogging resources that I love:
Here are some blogging resources I use to get from where I was when I started in April 2017, to now.
Bluehost: When you are first starting your blog, you don't want to spend a fortune on hosting and neither did I. Hosting your blog on Bluehost gives you a free domain, free site builders, free 1-click WordPress install, 24/7 support and all for only $2.95 a month.
Making Sense Of Affiliate Marketing Course: When I first started this blog I was confused with how people made money on their blogs, scratching my head wondering why money wasn't piling into my Amazon affiliate account. Then I found this course that is helping me to make almost $1000 a month, and my blog isn't even a year old. If you invest in any courses for your blog, this is the one to invest in!
Creative Market: I love using Creative Market to find cute graphics, stock photos, fonts, plugins and themes to incorporate into my blog. I also love the periodic freebies they send straight to my inbox. There is something for everyone on Creative Market, for as low as $0 in some cases!
Elegant Themes: Elegant themes is the number one theme provider in premium WordPress themes, in my opinion. Their Divi theme is out of this world and completely changes the way we build and maintain blogs by making everything 100% easier. I love this site.
Affiliate Window: A number of the affiliates I promote throughout my blog come through Affiliate Window or AWIN. Affiliate Window is a great and easy to use affiliate network to help boost your blog earnings.
Grammarly: Without this tool, every other sentence you read on this blog would be completely butchered. Grammarly is an extension I installed onto my Chrome browser and automatically spell-checks and grammar-checks ANYTHING I type. I love it.
Picmonkey: I use PicMonkey and Canva for editing all the images, graphics, pinnable images and featured images on my blog. I switch between the two to keep the cost low ;).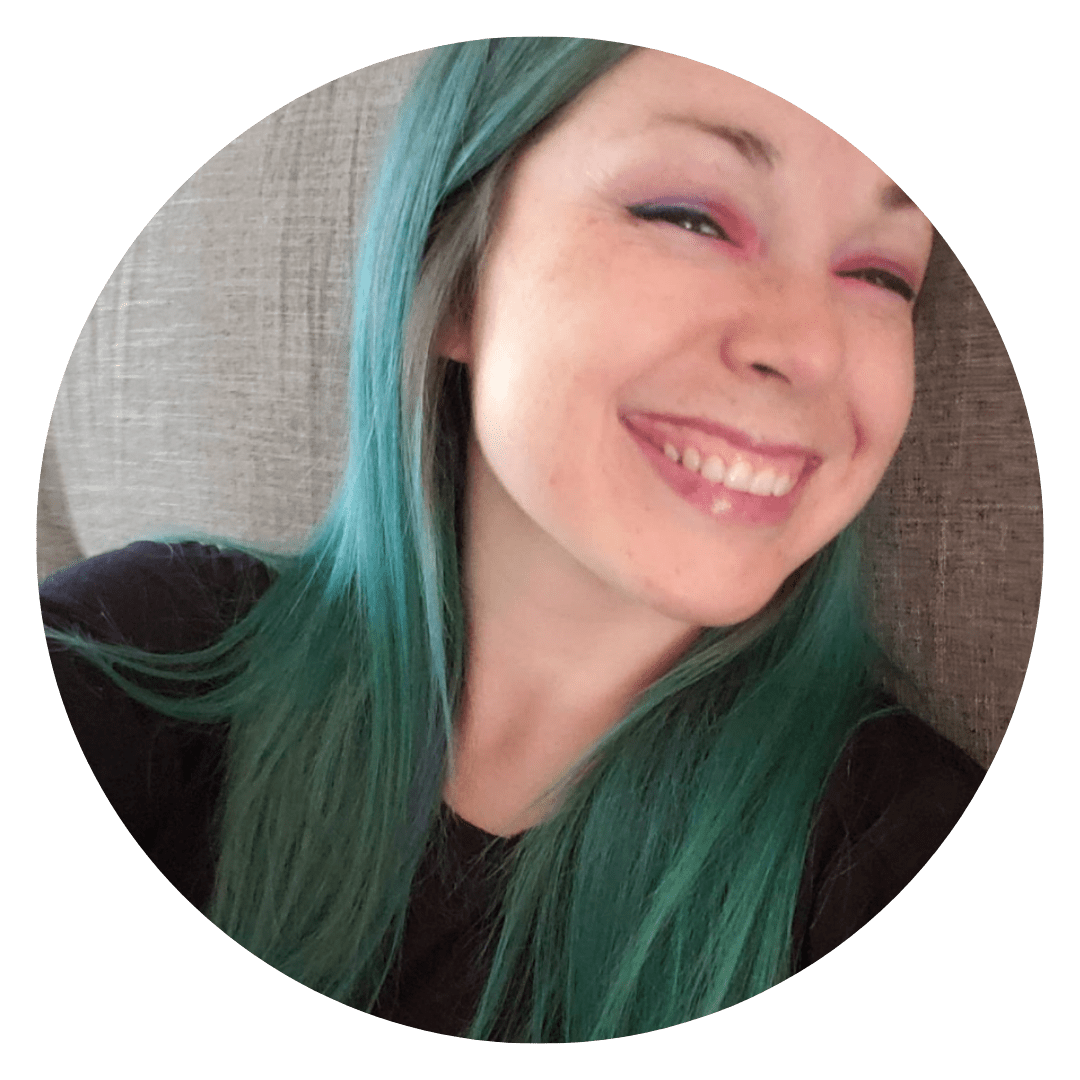 Daniella is the creator and author of iliketodabble.com. When their wife Alexandra and them aren't globetrotting or playing with their 7+ animals, they are dabbling and working towards a future of financial freedom.