Our website is supported by our users and contains affiliate links. We get paid when you purchase or sign up for anything through those links. Read the full disclaimer for more information.
Last Updated on October 27, 2020 by Yovana
Whether you don't have time for a job while in college or have one but have to go home for the summer, you are going to need a couple of summer money making ideas to rack in the cash. A lot of schools are even teaching money management skills to college-bound students so many of them will go into college with a great idea of how to make their own money and better budget for expenses than previous generations.
I went away to a state school my first year of college and had to come home for the summer and work. This included being a lifeguard, waitress and working front desk at a surgery center my mom worked at. As years went on I came home and went to a university in town and worked 3 jobs throughout my college career, jamming as much as I could in the summer.
That was back in 2007-2011 so now there are TONS more ways for summer money making ideas with how much the gig economy has grown.
Want to pave the way for a future of financial freedom? Get loads of tips that I use every day to make extra money and save extra money as I prepare for mine!
10+ Summer Money Making Ideas For College Students
Pin it for later!
1. Drive for DoorDash.
DoorDash is a great summer money making idea for students. They pay weekly and you can make up to $25 or more an hour delivering restaurant food to people.
You can set your own hours and work from anywhere you want. You aren't fixed to one location. So after the school year is out, you can take a summer long road trip and deliver for DoorDash in various cities. Or you can go home for the summer and save up for the next year.
It's up to you.
There are a couple of requirements you will have to meet: You must be at least 18 years old, have a car or bike, have a driving license and pass a background check.
Sound like the gig for you? Sign up for DoorDash and get paid this week!
Related: 15 Side Hustle Apps to Make Extra Money
2. Become a part time pet sitter or dog walker.
If you love animals, work as a pet sitter and dog walker this summer. Rover is this amazing site used to find local dog sitters, walkers, boarding, etc. You can sign up here to become one of these dog walkers or sitters and earn up to $1000 a month. Rover makes it easy for you to accomplish this and more by promoting you to the nations largest network of pet parents.
Signing up for Rover is 100% free and if you also have a dog of your own that you might need these same services for in the future, signing up is a win-win.
You can manage your dog sitting or walking business all within the Rover app along with 24/7 support including vet assistance and Rover protects your services up to $1,000,000.
Related post: How To Save Money On Pet Care
How Much Does It Really Cost to Own a Pet?
12+ Side Hustle Ideas To Make Extra Cash This Month
3. Make money as a transcriptionist or online teacher.
Want to get paid just for listening and typing? If you are a great note taker and pay good attention to detail, taking on an online gig as a transcriptionist might be perfect for you. You can make up to $25 an hour as a transcriptionist. Check out TranscribeAnywhere for more information on how to become a transcriptionist! There's even a free introductory mini-course you can try out.
You can also get paid to teach online. As most online teaching jobs require you to already have a bachelor's degree, Magic Ears does not. You can teach online with Magic Ears through the summer, continue on after wards and work from anywhere you want since it is through their online teaching portal and be your own boss, no degree required. (Updated 12/8/2018: They now require a bachelors degree or above. If you have prior teaching experience at all though, I recommend you getting your TEFL certificate and letting them know you are working towards your degree for more of a chance to be hired. ) If you are in school to become a teacher, this is perfect experience for you on top of the $26 per hour you will be making for your time. Making less as a tutor already? Ditch that and sign up for Magic Ears!
If you are in graduate school and already have your degree, it might be worth checking out VIP KID for a worth while side hustle. You would be teaching English online and getting paid up to $22 per hour. An added bonus is there are no lesson plans or grading to stress over. You get to work from home or anywhere and pick your own hours. Check it out here to see if you qualify!
Related: 11+ Legit Online Jobs for College Students (that pay more than $15 hourly)
4. Take online surveys or participate in research studies.
Surveys have become a popular answer by many for what to do in your spare time to make extra money. Since you can take online surveys and participate in online research studies from anywhere, this is a quick way to make extra cash this summer. Swagbucks and InboxDollars are the popular ones you always hear of. Sign up for Swagbucks with my link and get a free $5 to start out with!
One of my favorites is Cashback Research where you can get paid up to $75 per survey and $150 per clinical study. Sign up with my link to get $5.
There are some others that you may not have heard of though:
Related posts: 17+ Ways To Make Extra Money By Taking Online Surveys
How To Make An Extra $1000 This Month With Your Phone
8 Ways To Make Extra Money Without Getting Out of Bed
15+ Ways To Make An Extra $100 Every Day
How To Score Free Concert Tickets
10+ Legit Ways To Get Free Stuff
5. Get a summer job as a waiter/waitress or bartender.
Out of the ways to make extra money, this one is for the social of heart. You can work for a couple hours at night or as much as you want. Waitresses easily make more than $100-$300 a shift and I have known bartenders to make up to $500 a night in tips!
If you have a neighborhood pool that also has a cafe, this would be a great summer money making idea as there is no expectation for a commitment after the summer is over.
6. Work a summer paid internship.
While most summer internships in college are unpaid and you usually work in exchange for college credit, you might be able to find some paid ones if you know where to look. Search for paid internships online, your school's career center or check out Interships.com to see what is available near you.
Related posts: How To Make Money As An Artist
40+ Easy Ways To Make Money Online
7. Apply to be a summer camp counselor.
If you love nature, outdoors and working with people, think about becoming a summer camp counselor. There are a number of ways to find these jobs both online and in person. Check your YMCA or any athletic club where they might post jobs like this or start out by googling 'summer camp counselor jobs' and see what local results pop up.
8. Become a paid house sitter.
You can get paid to house sit for others on Trusted Housesitters. This is a great side hustle for those looking for travel and more adventure in their lives. You can house sit while on vacation so you are cutting a ton from boarding costs . All you have to do is take care of someone's home or even their pet. And of course respect the home you are in while house sitting.
So if you are open to taking care of someone's home or pet while on vacation, check out Trusted Housesitters where they connect travelers and people around the world in need of house sitters/pet sitters. What a neat, creative way to side hustle, travel for free and get paid to for it too.
Related posts: 12+ Ways To Travel For Free
How To Take An Unrealistic Road Trip On A Realistic Budget
10 Unknown Airbnb Hacks You Have To Try
9. Start a blog or podcast.
Starting a blog can be a great way to make extra money this summer as a college student and even after. Not sure how to make money blogging? Well it is a little bit of a long term commitment that requires a lot of work but it is 100% worth it. I know a handful of successful bloggers that are actually still in college.
Alexis from Fitnancials is still in college and makes over $10,000 a month from her blog. I currently am making a little over $1,000 a month from my blog and as that doesn't sound like much, my blog hasn't been around for as long but continues to grow.
It has almost been a year since I bought my domain and I only work on my blog about 10 hours a week as I do it on the side of my full time job. If I could dedicate myself to it as a full time gig, I could easily replace my day job income. I am still working up to that though.
You don't need to have an established blog that has been around forever either in order to make money blogging. I started making money my first month of blogging.
Anyway, I am telling you anyone can make money online by starting a blog and you can blog about whatever you want. If you are more of a talker, a podcast might be right up your alley.
Do some research before to get a feel for what topics get more traffic and potentially can make more money. Search and brainstorm some strategies and make sure you have a plan to look before your leap! I have seen some crazy niches make an insane amount of money though. If you love writing, telling stories, giving advice and reviewing the products you love then a blog might be your think. Check out How To Create A Self Hosted WordPress Blog. If you sign up for Bluehost with my link you get a free domain, free site builders, free 1-click WordPress install, 24/7 support and all for only $2.95 a month! You really can't beat that deal.
Affiliate marketing is where I earn most of the money from my blog. This is thanks to the Making Sense Of Affiliate Marketing course. When starting your blogging venture, this course is an absolute must.
Related posts: Make Money Blogging: How I Made $1,174.86 In March 2018 Blogging
10 Effective Ways To Make Money Blogging
The Top 28 Sites That Pay You To Blog
22 Easy Affiliate Programs For Bloggers
Not sure about starting a blog? No sweat! You can even make money with affiliate marketing on Pinterest!
Start a Money Making Blog Free Email Course
In this free 5 day email course, I show you everything from creating your blog from scratch, to SEO keyword research strategies, basic branding, creating an email list, social media strategies and monetization strategies to start making money from day 1!
Sign up for the newsletter to receive regular updates and get instant access to the free course.

10. Make extra money just by working out!
HealthyWage is where you can take wellness challenges and win up to $10,000 for reaching your goals. You can participate in individual weight loss challenge where you set a specific goal using their calculator, jackpot challenges where you compete as an individual or as a team and if you win you can split the jackpot, or step challenges where if goals are met you can split the pot of earnings.
How it works is you can calculate your potential prize here, make your bet by adjusting your goal weight, participate in weekly weigh-ins, get support for the great HealthyWage community of players, and win your hard earned money for reaching your set goals!
Related posts: How to Lose Weight Fast in 2018 Without Breaking The Bank
How To Make $1000 By Losing Weight
#1 Financial tip for college students: start saving NOW.
What better way to keep track of expenses than with a fun and FREE budget planner!? Writing everything down is the best solution I have found to stay on track and stick to a budget. This is why I created a budget planner and tracker printable that can be used to create a budget from scratch with little to no effort! All you have to do it fill it out every month to help you stick to that budget.
Sign up to get your free budget planner!
Effectively manage your finances and grow your savings.
Keep in mind that everyone has different financial needs depending on their financial situations. There may be some sections and categories in this planner that may or may not apply to you. There may also be some additional sections and categories that apply to your financial situation but are not included in this freebie planner. Read here how to use it: How To Create A Budget When You Are Horrible With Money
Bonus way to make extra money: Utilize cash back applications.
If you are looking for some easy ways to make extra money, you have GOT to try out cash back sites and apps.
Cash back applications are great for when you tend to more of an online shopper. You can combine them with your already-awesome saving you get with Amazon Prime. Or if you tend to make large purchases online like I do for my blog's hosting, for example. I get $10 cash back just by paying my web hosting bill with Ebates.
Cash back applications are great for anything really, not just online. There are some that use browser extensions to get you cash back while shopping online, some that require you to scan a receipt, and some that don't need anything from you besides linking your card or bank info to get you cash back without any further hassle.
Other sites like Ebates to help you get the most cash back are as follows:
A few cash back applications that I am currently obsessed with:
Dosh – All the perks of a cash back credit card without having to actually get one! Just link your current cards to the app and get cash back! No receipt scanning, no waiting for the bank to approve your rebate, nothing but instant cash back!
Spent – I just started using this app and love it. This app will learn from you to help you organize your expenses and gives you cash back for your purchases. How cool is that!?
What other ways have you made money during the summer while in college. I would love to hear more from you in the comments below!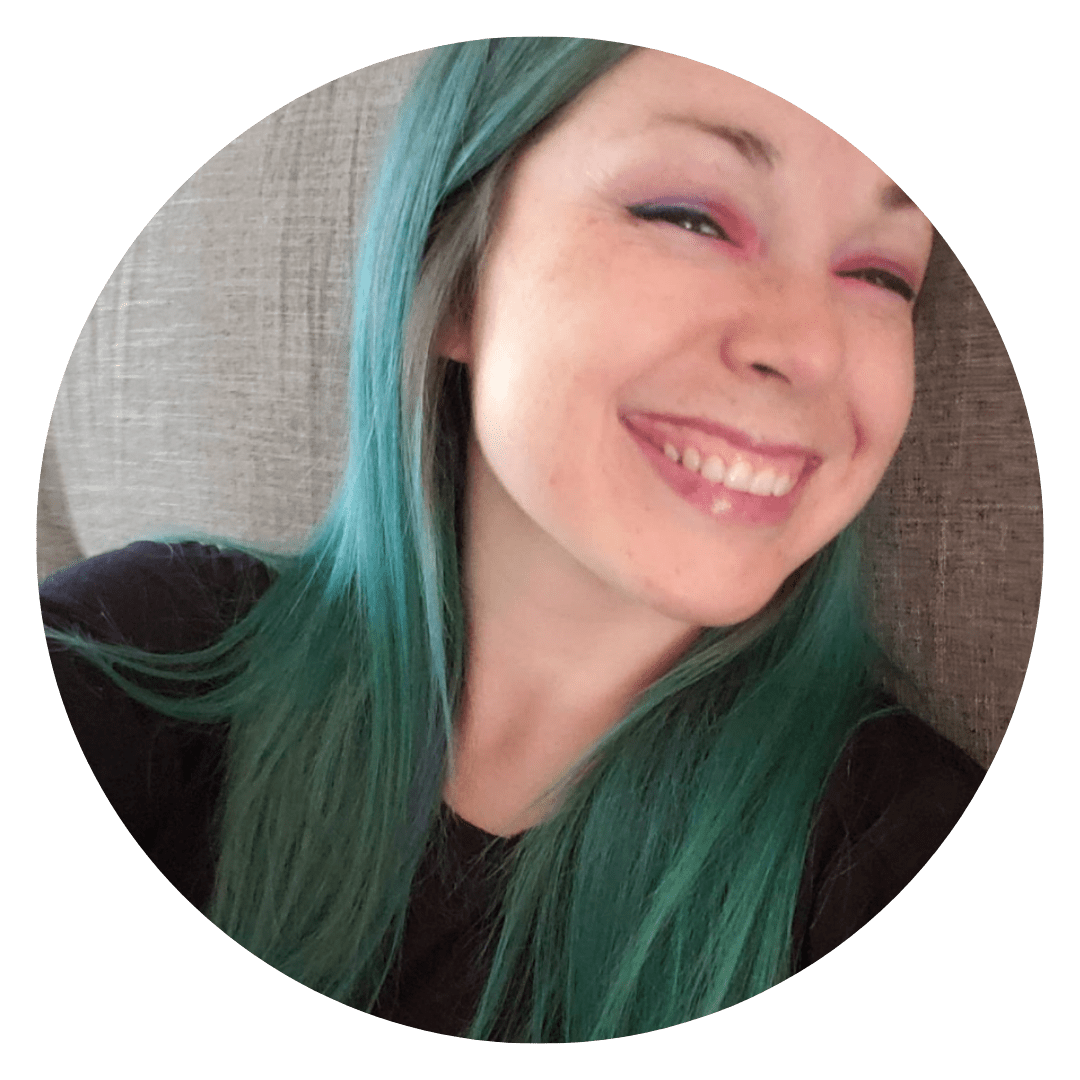 Daniella is the creator and author of iliketodabble.com. When their wife Alexandra and her aren't globetrotting or playing with their 7+ animals, they are dabbling and working towards a future of financial freedom.