Our website is supported by our users and contains affiliate links. We get paid when you purchase or sign up for anything through those links. Read the full disclaimer for more information.
Last Updated on October 26, 2020 by Yovana
Did you start your blog yet? If not, check out How To Create A Self Hosted WordPress Blog. If so, you probably applied for Google Adsense for hopes of monetizing your new online venture. And if you already were approved for Google Adsense, you probably think you are ready to earn loads of money. Think again.
Google Adsense does not live up to it's hype. In some cases it is extremely hard to be approved for Google Adsense and once you do get approved, you end up making only chump change. In addition to the tough approval process, Google Adsense is also very strict about it's rules. They constantly monitor your site and ads and if you violate any of their rules even once, they will ban you. If you are banned from Google Adsense you can NEVER reapply for it.
The biggest frustration I hear the most from bloggers besides the tough approval process and strict rules is that Adsense pays very little per click if you have low traffic. If you are more of a veteran and have been able to get high traffic consistently, then big advertisers will contact you to pay much more than Adsense anyway.
Once you are about to get paid from Adsense (if you ever do) it will take you forever to receive the payment. Adsense minimum payout is 100$, once you reach that amount you should receive a payout to your designated payment setting. However, you will have to wait for many weeks or a month to receive any payouts.
I have experienced these same frustrations at one time or another so I decided to start looking into other options. There are a ton of other ad networks out there for you to use that aren't as a pain to be apart of like Google Adsense.
Start a Money Making Blog Free Email Course
In this free 5 day email course, I show you everything from creating your blog from scratch, to SEO keyword research strategies, basic branding, creating an email list, social media strategies and monetization strategies to start building a profitable blog.
Sign up for the newsletter to receive regular updates and get instant access to the free course.

Related:
How To Create A Self Hosted WordPress Blog – You must have a site or blog to submit for approval to ad networks and to set up ads on.
Google Analytics For Newbies – You must have google analytics set up on your site for any of these networks to approve your application.
How To Monetize Your Blog Using WordPress Plugins – To ease your ad implementation.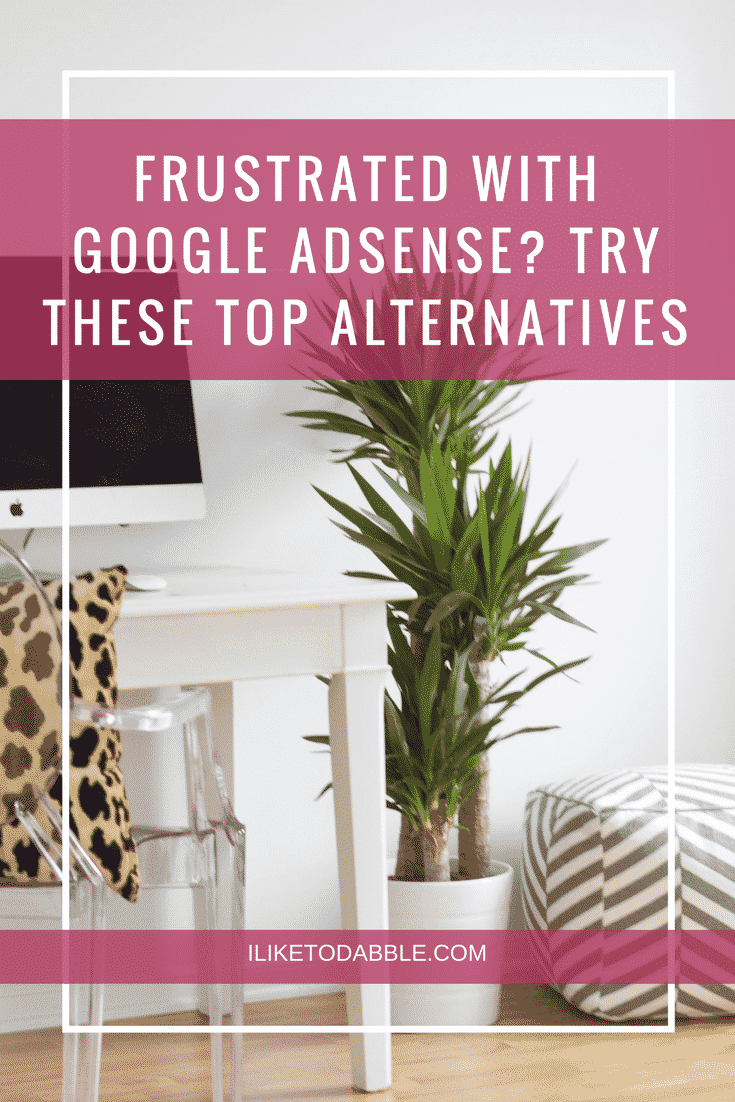 These are the top alternative ad networks to Google Adsense.
Keep in mind these are not the only alternatives. Everyday I learn of a new way to make money online.
I love Admaven since once you register, you will be immediately approved. You will them immediately receive access to Ad Maven's platform that happens to be extremely user friendly. Ad Maven increases your revenue by identifying your website type and presenting to your users ads that are most likely to convert. They will also increase your revenues by 50% by providing an Adblock bypass solution allowing you to present ads to 100% of your users.
AdMaven recently launched a new product called "Native push notifications" A monetization method which is 100% compliant with Google policy and can be used alongside AdSense ads.
Native push is a clean, user-friendly and absolutely non-intrusive ad format.
Working perfectly on mobile and desktop, the Native push generates extremely high conversion rates, allowing publishers to make amazing money while keeping their users experience high.
Native push don't disrupt the flow users get while browsing on your website and they do not decrease the profits from other ad formats as they don't take up space on your website or redirect users to different sites.

Adbuff advertises themselves as one of the top Adsense alternatives and I can definately see why. They claim to work with the most advanced contextual ad delivery system ever created. You can double your page RPM with their innovative ad units. They will also give you $25 dollars for every site they approve and run ads on for 60 consecutive days.

Chitika ads are search targeted so i fyou get most of your traffic from search engines, this is the perfect Google Adsense alternative for you. However, they will allow you to use alternative ads that you can display to your non-organic visitors to make use of your ad space. Their minimum payout amount if $10 which is great and they also offer an affiliate program!
For easy implementation they also offer a WordPress plugin and support for Blogger!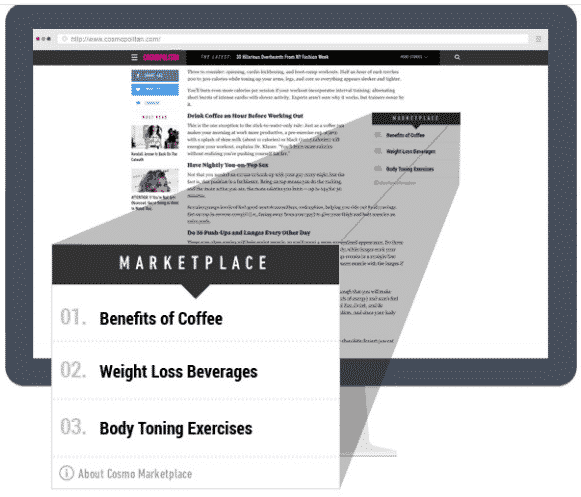 Media.net gives you exclusive access to the Yahoo! Bing Network. They are one of the largest contextual ad networks in the world and some of their publishers include Forbes, Reuters, ELLE and Good Housekeeping. They offer their publishers several ad styles, including content ads and search targeting ads. You can also customize these to fit your needs. However, search targeting ads only appear to search engine traffic.
Media.net also provides a nice web bar and mobile ads (sticky at the bottom) to its publishers.
Mediavine has a sessions minimum of 25,000 per month, as required by their ad partners. So if you have traffic below that threshold they will reject you but encourage you to reapply once you reach that threshold. I am very pleased by their support and customer service. Once you do get approved for Mediavine ads, you will reap the benefits of working with Mediavine as they are one of the best paying ad networks.
The Ultimate Blogger Freebie Master List
Sign up to get this master list of the top freebies for bloggers; free stock photos, checklists, courses, guides, planners, etc.
Adsterra is a premium advertising network serving over 10 billion geo-targeted ad impressions per month. Among their ad formats for web and mobile devices are popunders, standard banners, pushups, interstitial, sliders, and direct links. Adsterra works with websites from all types of niches. Unlike Google Adsense, Adsterra has a great ad fill rate for all countries.
Publishers get paid bi-weekly, and always on time. They also offer a 5% referral program for more potential for earning and site monetization.
If your site gets over 50,000 page views a month, this one is for you! They have fast approval rates but make sure your site meets their requirements before applying. Unfortunately, If you do not have that sort of traffic Adversal will reject you but will also encourage reapplying once you reach that threshold. They offer various types of banners in various sizes. They have a minimum payout of $20 and also offer an affiliate program.
The Ultimate Blogger Freebie Master List
Sign up to get this master list of the top freebies for bloggers; free stock photos, checklists, courses, guides, planners, etc.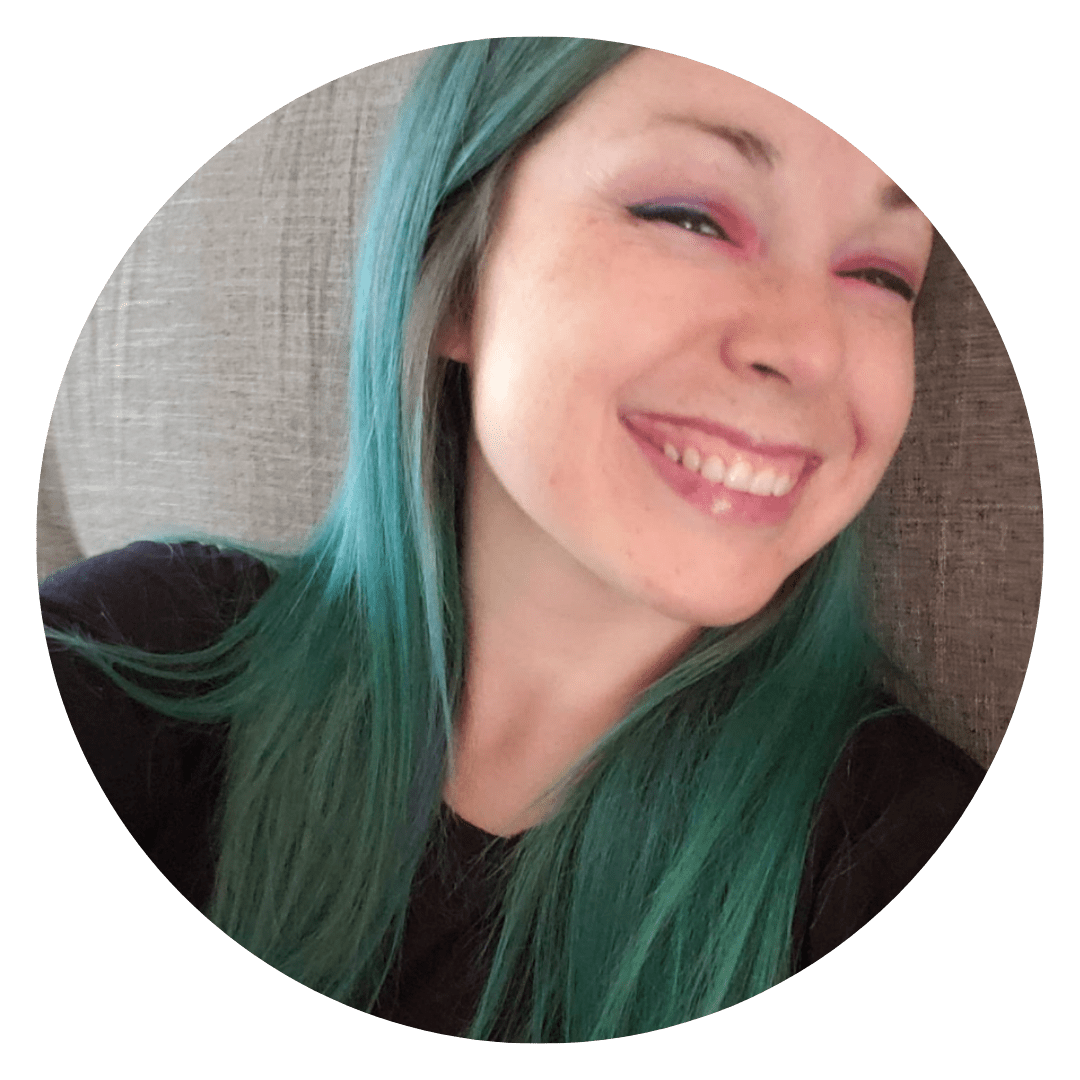 Daniella is the creator and author of iliketodabble.com. When their wife Alexandra and them aren't globetrotting or playing with their 7+ animals, they are dabbling and working towards a future of financial freedom.