Our website is supported by our users and contains affiliate links. We get paid when you purchase or sign up for anything through those links. Read the full disclaimer for more information.
Last Updated on October 27, 2020 by Yovana
Groceries can be quite expensive these days. Let's face it, food prices keep going up. None of us want to end up spending the majority of our hard earned income on buying groceries. Don't worry though! There are a couple of quick and easy ways to save money on groceries without being an obsessive couponer.
Who has the time for extreme couponing anyway!?
You can save a significant amount of money on your grocery shopping trips by using coupons. I am definitely not bashing coupon clipping. But look at it from a different approach.
Thank goodness for the many new, up-and-coming mobile applications and programs out there now that are geared towards rewarding you for making purchases. And no, they aren't useless rewards like tokens or stars that you can't do anything with. There are tons of apps out there that reward you with cold hard cash for making the purchases you already do, by giving a portion of your cash back.
You don't have to use any of these apps either to try and cut your grocery bill in half. You can also change the way you shop to save a significant amount of money. Change your mindset about grocery shopping and you will be surprised what you can accomplish.
Related posts: 26 Cheap Crock Pot Meals
45 Life Hacks That Will Save You A Ton Of Money
Pin it for later!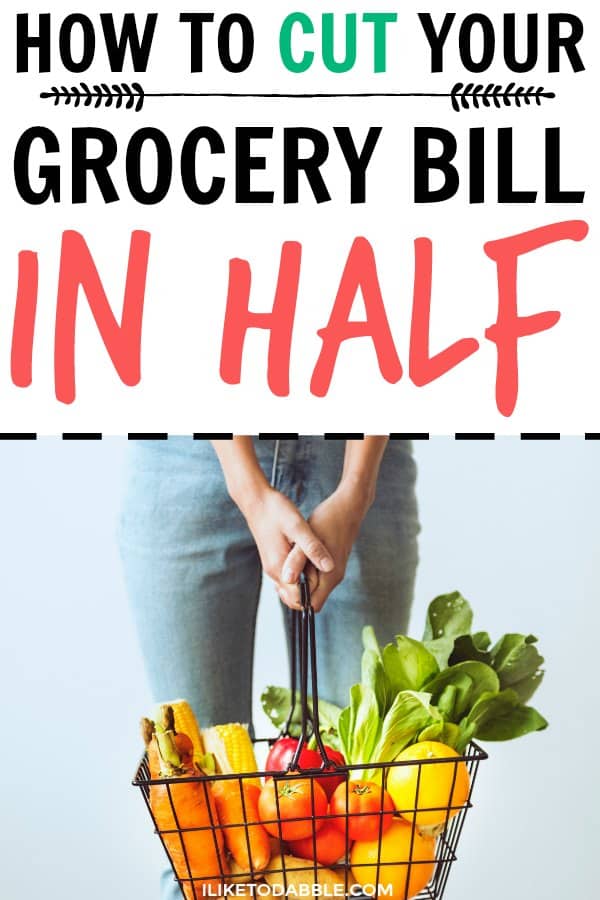 Are you ready to learn how you can save money on groceries and stop spending 10% of your income every year just on food!
That's a lot of moolah.
Use the calculator on your cell phone to keep track while shopping.
First, think about what you might be wasting money on during your shopping trips. Now cut out the things you don't need and set your new lower budget for your next trip to see if you can stick to it. Tap to open that calculator app when you walk into whatever store you do your shopping at.
Once you set your budget for grocery shopping, stick to it by keeping track while on your shopping trip. I do this by entering each item into my calculator on my cell phone as I go. It is an easy way to make sure you don't overspend on the food you don't need.
Check out the bargains at your local farmer's market.
Where we live, there is a local farmer's market event that runs every Saturday morning featuring a variety of vendors and they are always adding special discounts depending on the day you go.
Be sure to look up your local farmer's market and their events going on in your area. You can do so by googling 'local farmer's markets near me' or by checking out this link.
Related posts: 86 Genius Tips To Save Money Every Day
20+ Ways To Lower Your Monthly Bills
Why grocery shop when you can online order and get your groceries delivered?
Why struggle with the extra trips for grocery shopping when you can order online, and wait for them to deliver it straight to your door with Instacart. You can get deliveries within 1 hour of your order with Instacart. How sweet is that? You can also make orders for days in advance. Get your first delivery for free here!
Try out meal delivery plans.
With meal delivery services, cooking and eating at home has been easier than ever. I have found with most meal delivery services, some end up being much cheaper than grocery shopping. They are healthier for you too if you know where to look!
Why struggle with the extra trips for grocery shopping when you can order online, and wait for them to deliver it straight to your door?
Check out some of these amazing meal delivery services that I recommend:
Buy seasonal produce.
Buy seasonal vegetables and fruit when they are the freshest. Many farms like Eckert's in Missouri and Illinois will have special events to pick apples, peaches, strawberries, squash, etc and you can usually get them for a better deal at that time. Use what you can and prep the rest that you have left over. I usually freeze vegetables like peppers but not all fruits and veggies are freezer-friendly so make sure to do your research before freezing any that you are not sure of how they will freeze.
Use what you can and prep the rest that you have left over. I usually freeze vegetables like peppers but not all fruits and veggies are freezer-friendly so make sure to do your research before freezing any that you are not sure of how they will freeze.
Want to pave the way for a future of financial freedom? Get loads of tips that I use every day to make extra money and save extra money as I prepare for mine!
Try out vacuum packing for meat or other items you want to buy in bulk and save.
You can preserve meat for up to 2 years with some vacuum packing products. Look up the best products on google or amazon. I have heard great things about the FoodSaver Food Preservation System.


Grow your own food.
Growing your own food is a lot easier than you think. If you don't trust preservatives, pesticides, or any type of GMO's, grow your own food. There are some great DIY tutorials for growing your own food on Pinterest. My favorite method is using wooden pallets and converting them into raised gardens for your vegetables, fruits, grains, etc. Get creative!
Invest in a slow cooker or crock pot.
You can throw any type of vegetable, meat or broth into the crock pot and within a couple hours, you have lunch, dinner, and meals for the rest of the week. Reheat them in your crock pot as well to restore that delicious roasted taste.


Repurpose your leftovers.
My favorite way to repurpose leftovers is to throw it all into a soup or stew!
Make a big batch of meals that can be eaten and prepared a couple of different ways throughout the week so you don't get bored with your meal planning. If you make a nice roasted chicken and vegetable one night, convert that into yummy chicken tacos for the next night or maybe chicken kebabs the night after? My mouth is already watering.
Create a shopping budget.
Writing everything down is the best solution I have found to stay on track and stick to a budget. This is why I created a free budget planner and tracker printable that can be used to create a budget from scratch with little to no effort! All you have to do it fill it out every month to help you stick to that budget.
Sign up to get your free budget planner!
Effectively manage your finances and grow your savings.
Keep in mind that everyone has different financial needs depending on their financial situations. There may be some sections and categories in this budget planner that may or may not apply to you. There may also be some additional sections and categories that apply to your financial situation but are not included in this freebie budget planner and debt tracker.
Cut your grocery bill in half with insanely easy to use apps like Ibotta and Checkout51!
You can save on food and grocery shopping by scanning your receipts with Ibotta! Sign up today and get a $10 welcome bonus!
How it works:
So, you look up rebates available at whatever store you want to do your grocery shopping at (or any shopping for that matter). See if any of the items you need have rebates available.
I took this for a spin yesterday at Dierbergs and needed some frozen pizza. I saw that there was a rebate available to get 25 cents back on any frozen pizza purchase I made. So afterward I scanned my receipt using the app and within minutes the app alerted me that the rebate was in my account. Easy as that!
Utilize cash back applications.
Cash back applications are great for when you tend to more of an online shopper. You can combine them with your already-awesome saving you get with Amazon Prime for grocery delivery for the ultimate way to save money on groceries. Or if you use meal delivery plans like HelloFresh (like I do) you can check Ebates to see if there are any cash back deals for using the Ebates chrome extension for ordering HelloFresh, any other online meal delivery or grocery delivery service.
Cash back applications are great for anything really, not just online. There are some that use browser extensions to get you cash back while shopping online, some that require you to scan a receipt, and some that don't need anything from you besides linking your card or bank info to get you cash back without any further hassle.
Other sites like Ebates to help you get the most cash back are as follows:
A few cash back applications that I am currently obsessed with:
Dosh – All the perks of a cash back credit card without having to actually get one! Just link your current cards to the app and get cash back! No receipt scanning, no waiting for the bank to approve your rebate, nothing but instant cash back!
Spent – I just started using this app and love it. This app will learn from you to help you organize your expenses and gives you cash back for your purchases. How cool is that!?
Use a rewards card.
Using rewards cards gets you some great savings! Now that everyone is offering them, no matter where you shop, why not get in on the action because paying full price is just throwing away your money these days.
With the Amazon Prime Rewards Card
I get so much cash back every month. That is why this is the only credit card I will allow myself to have. I get so much cash back with it that any purchase I make on Amazon is free most of the time! With the Amazon Prime Rewards Card you can get 1%-5% back on purchases, depending on where you make the purchase. You can use the card absolutely anywhere you want! And get cash back for any purchases you make!
The best thing about this card is no matter where you are, you are at least always getting a portion of your cash back! I got $150 back already this month and used it to buy some stuff for our yard and camping this weekend! Isn't that awesome? I basically got $150 worth of stuff from Amazon for free, all because I decided to give a rewards program a chance. Sign up today for the Amazon Prime Rewards Card and start getting cash back on your regular purchases with this link.
Save money when grocery shopping online with Swagbucks!
Swagbucks is where you can earn points called swagbucks or SB that transfer into real dollars. Earn money by taking surveys, shopping online, watching videos, discovering content or downloading other apps. Every 100 SB = $1.00 USD.
You can earn money by shopping on Swagbucks by using their links to retailers such as Amazon, Target and Walmart. It works much like cash back sites where they reward you for the purchases you make. You can either use the actual Swagbucks app and click through to your chosen retailers to get swag bucks and cash back or install a browser extension when you sign up that will show potential percentage cash back on any given website. That goes for any of those meal programs I mentioned above, or perhaps any grocery retailers that offer online meal ordering and delivery.
What are your waiting for? Sign up here!
More ways to save on grocery shopping:
What are some ways you save on grocery shopping every week? I would love to hear what thrifty ways you save on your grocery shopping!
Related posts: How To Create A Budget When You Are Horrible With Money
How To Save $500 Dollars A Month
How To Make $1000 By Losing Weight
15+ Ways To Make An Extra $100 Every Day
How To Score Free Concert Tickets
How To Shop Online And Not Pay A Dime
The Best Ways To Sell Your Stuff Online And Actually Make Some Money
10 Things You Are Throwing Away Your Money On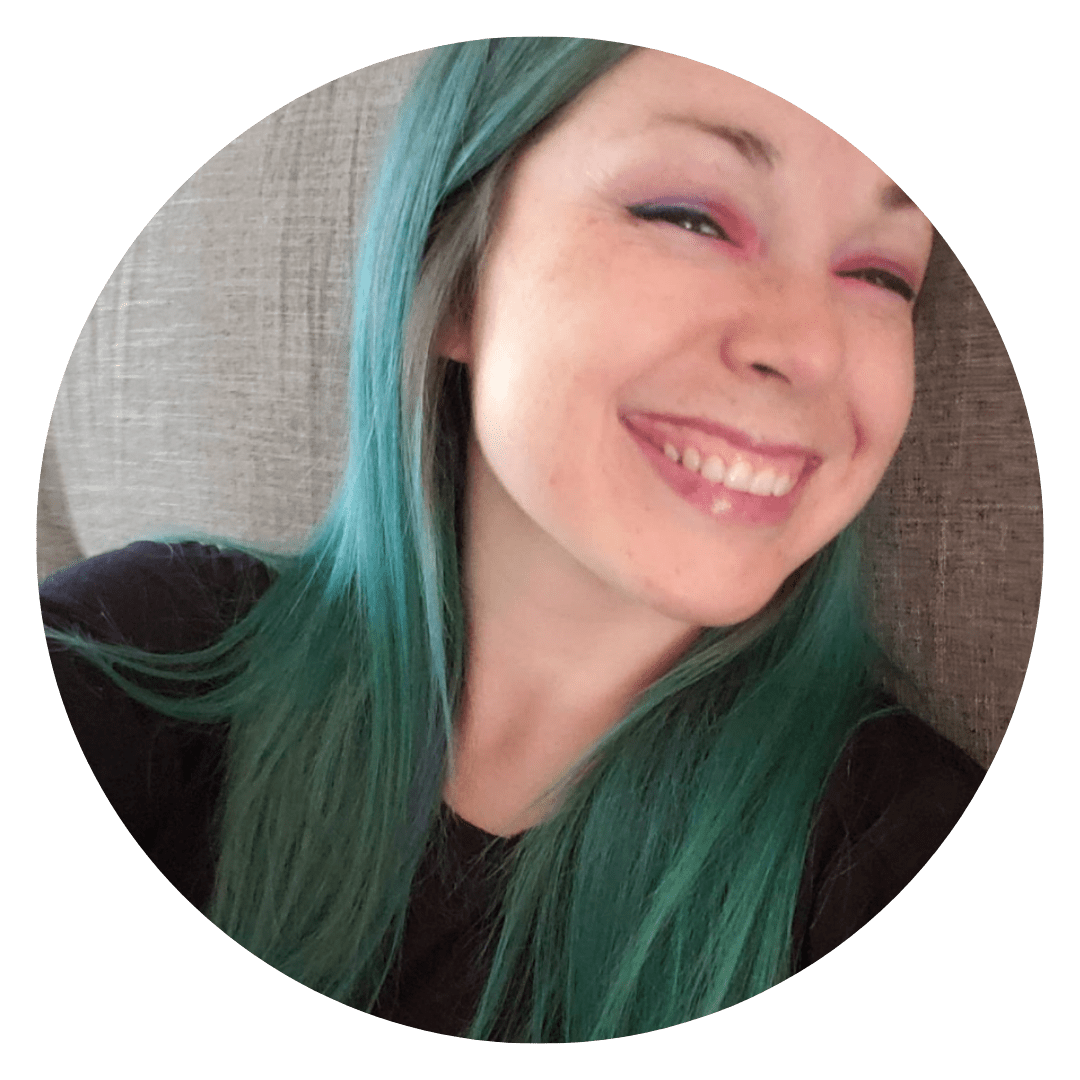 Daniella is the creator and author of iliketodabble.com. When their wife Alexandra and them aren't globetrotting or playing with their 7+ animals, they are dabbling and working towards a future of financial freedom.