Our website is supported by our users and contains affiliate links. We get paid when you purchase or sign up for anything through those links. Read the full disclaimer for more information.
Last Updated on October 27, 2020 by Yovana
People start a side hustle for a number of reasons. They might need to make more money to pay off debt or medical expenses, save for travel, save for an upcoming life event such as marriage or a baby, or they want to pursue their dreams with their side hustle.
Side hustling is the new way to aggressively plan for your future while pursuing your passion. The reason everyone is jumping on the side hustle bandwagon is you don't have to choose between a reliable income and your dreams. You aren't strapped to one income stream.
Pin it for later!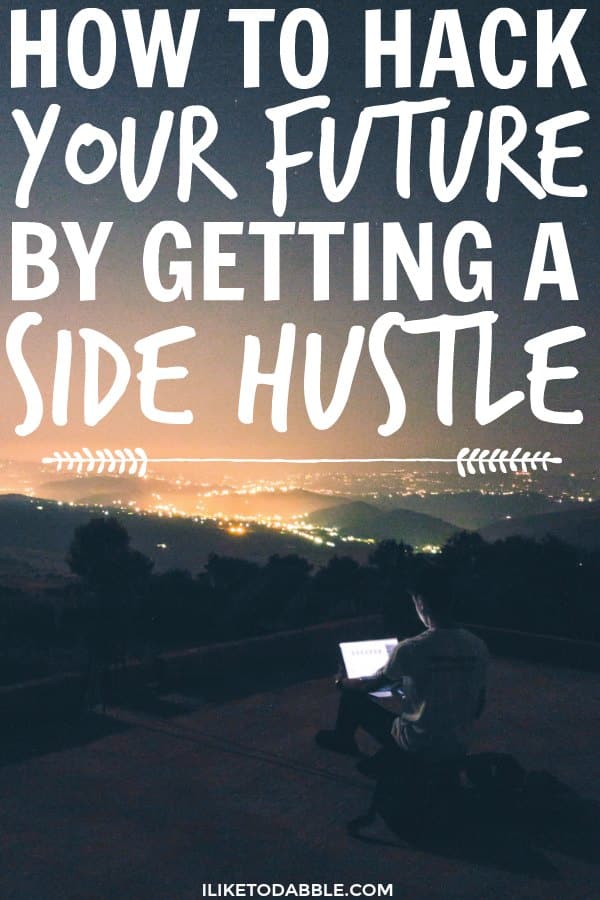 Hack Your Future By Getting a Side Hustle
---
According to CNN MONEY, more than 44 million American's have a side hustle. With how many online opportunities out there, side hustles are easier than ever to find and maintain. The ability to side hustle has given a whole new world of opportunity to many and I for one, am taking advantage of it.
If you are new to iliketodabble, let me introduce myself.
Hey, I'm Daniella, a 28 year old side hustling to pay off debt, live a more sustainable lifestyle, and strive for a future of financial freedom. I created iliketodabble as a side hustle in April 2017 to help others do the same. I am a software analyst by day and blogger by every other time of the day/night. I also do an array of other side hustles as discussed in my blog.
I have always been a huge side hustler so being able to find a side hustle like blogging has been amazing for me. Blogging has changed my life, given me confidence, and helped with our finances.
Since finding blogging as a way for me to make extra money while writing about the things I love, I am about 1 month away from finally paying off my student loans. We even had the pleasure of taking 4 trips, built our savings, and finally got organized with our money.
That is after a year of starting this blog!
---
Don't forget to join the FREE Iliketodabble Save & Side Hustle Facebook Group for people who want to save more, make more, travel more and most importantly, live more.
---
Related posts: How To Create A Beautiful Blog Using Free WordPress Themes
Make Money Blogging: How I Made $1,174.86 In March 2018 Blogging
The Top 28 Sites That Pay You To Blog
50 Ways To Make An Extra $500 A Month
There is no time like the present.
---
I never thought about the link between side hustles and entrepreneurship before but in truth, it is how many entrepreneurs come to be.
I never thought I would be an entrepreneur and I regret not thinking of it sooner. When I turned to blogging as a side hustle, I didn't think it would be something that I would make that much with nor have for very long.
Yet, now it has become a small side business of mine that is blossoming and I hope for it to continue to blossom. (If you are interested in starting a blog, read How To Create A Self Hosted WordPress Blog. If you sign up for Bluehost with my link you get a free domain, free site builders, free 1-click WordPress install, 24/7 support and all for only $2.95 a month!)
Make a plan.
---
Side hustling is pretty easy to start. You just have to know what you want to do for a side hustle, how demanding you want it to be, and what is your availability. If you are more of a people person, apply as a weekend bartender or server. If you are an introvert like me, turn to the internet.
There are TONS of jobs that can be done remotely online such as transcription jobs, freelance work, blogging, vlogging, sponsored posting on social media, ad work on Facebook, affiliate marketing, photography, copy writing, medical coding, web development, I.T. work, telecommuting, phone support, online chat and many more. You can apply for these or sign up for part time/ freelance work. Remember to stay flexible, organized and to not sign up for too much that you can't handle.
These are not for everyone, it depends on your training and availability. How much are you willing to commit?
---
Related posts: How To Make Money With Pinterest
How To Budget, Save and Side Hustle Towards A $10,000 Debt Payoff
Where to find work:
---
It all depends on what you want to do and what you love to do for side work. Have a specific skill you can market as a side hustle? You can sign up as a freelancer on sites such as Fiverr or Upwork. You can also become a freelance writer by submitting articles to large publications for paid work.
Subscribe to get your free list of side hustles you can start this week!
Claim your free list of side hustles + tons of helpful resources to get started!
If you are in I.T. there are tons of remote opportunities on sites like Indeed, Glassdoor and Monster for part time IT professionals. If you are the best of both worlds of freelance writing and I.T. like I am, start your own blog and make money off of ads, affiliate marketing, selling courses and products and sponsored posting for brands and companies. Or try marketing yourself as a Virtual Assistant and help others online succeed on social media or with their SEO, or just their general business needs.
You can also look for a second online job that you already qualify for.
I love FlexJobs and heavily recommend this site for finding remote jobs. They guarantee that every single job posted is 100% legitimate. I know I can trust this site because not only was my own experience seamless but they also have an A+ rating with the Better Business Bureau. Feel weary for paying for a service like this? Don't be! They have a money-back guarantee if you are unhappy with your experience on the site. Sign up today and get 50% off.
For more ways to find side hustle work: 12+ Side Hustle Ideas To Make Extra Cash This Month
15 Remote Jobs That Pay More Than $15 Hourly
There's an app for that.
---
Remember that old saying, there's an app for that!? Well there is no better saying than that one for side hustles. There are tons of apps now specifically for side hustling such as Uber, Lyft and Airbnb. And some of the newer ones including TaskRabbit and FatLama.
You can even make a side hustle out of the stuff you already own. Sell your old stuff on apps like eBay, Amazon or Poshmark.
Side hustle your heart out.
---
The thing with side hustles is that it is hard to have only one. At least I found it hard to have one. That is mostly because of the content I share on my blog, I have to try a lot of side hustles in order to be able to write about them.
I don't only run a blog. Other side hustles of mine currently include (I have done other different ones in the past but this is what I am presently doing):
Selling guitars on eBay with my wife
Selling certain clothing/accessory brands on Poshmark
Freelance web development and hosting support
Freelance writing
Sell on Etsy (this one is still fresh so getting the hang of it)
I suggest only focusing on 1 or two side hustles. You don't want to bite off more than you can chew!
Sit down and think of some skills you already have. Now think of some good side hustle ideas that you enjoy and that you can utilize those skills in. Brainstorm by just jotting down anything that comes to mind. Now circle your top 3 favorites.
Research online how others have been able to pull of the same side hustle or similar ones. Read their experiences, their successes and their failures and start to map out your plan. Most of your plan will change and adapt to the ever changing tides of any field, and that's okay.
Side hustle ideas you can start:
---
Related posts: 15 Remote Jobs That Pay More Than $15 Hourly
15+ Ways To Make An Extra $100 Every Day
How We Make Extra Money From Flipping Items On eBay
17+ Ways To Make Extra Money By Taking Online Surveys
Be smart with your money.
---
Once you get into the swing of things with your new side hustles, be sure you know where your money is going. We use our main income for all the general expenses, monthly bills, car/house payments, utilities, pet expenses, retirement, insurance, etc. Anything left over goes into savings. In addition to that, we take every bit of our side incomes and also put that into savings (or back into the blog and our side hustles).
Sign up to get your free budget planner!
Effectively manage your finances and grow your savings.
Word to the wise: You should be able to live on your primary income and live within your means. Then anything extra should be used to invest in your future.
When you have 2 or more incomes, use one for bills and expenses and save the rest. Save and invest. Not only do you want to save your money, but you also want your money to grow in order to effectively hack your future.
---
Money Management Tip: Use a money management tool like Personal capital to track your spending. Personal Capital is one of the best 100% free finance tracking apps with no hidden fees. What makes Personal Capital so great is that it syncs your spending, saving and investing all in one place so you can say goodbye to headaches and hello to peace of mind.
---
Have fun with it!
---
Most importantly, have fun with it! This is your life, you only get one.
The reason I got a side hustle in the first place was to help pay off debt, still be able to still build our savings, and still be able to do the things we want to do and travel when we want to travel. We do try to live as frugally as possible but sometimes we like to spend a little money.
Always treat yourself!
Start a Money Making Blog Free Email Course
In this free 5 day email course, I show you everything from creating your blog from scratch, to SEO keyword research strategies, basic branding, creating an email list, social media strategies and monetization strategies to start building a profitable blog.
Sign up for the newsletter to receive regular updates and get instant access to the free course.

---
Resources That I Can't Live Without
Below are my top recommendations for saving money, making money and living a more frugal and sustainable lifestyle.
Nielsen: Nielsen will pay you for your internet usage. All you have to do is download their app and register your devices. It is noninvasive, will not impact your device's performance and is 100% secure. Then you get rewarded for using the internet like you do any other day! I currently have it installed on all of my devices and it is nice for a little extra income.
Swagbucks: Swagbucks is where you can earn points called swagbucks or SB that transfer into real dollars. Earn money by taking surveys, shopping online, watching videos, discovering content or downloading other apps. Every 100 SB = $1.00 USD.
Cashback Research: Get paid up to $75 per survey and $150 per clinical study. Sign up with my link to get $5.
HealthyWage: You can participate in individual weight loss challenges where you set a specific goal using their calculator and get paid when you reach that goal. There are also jackpot challenges where you compete as an individual or as a team and if you win you can split the jackpot, or step challenges where if goals are met you can split the pot of earnings.
Spent: Spent is a simple, intelligent and FREE expense management app that pays you cash back for virtually everything you buy. This app will learn from you to help you organize your expenses and gives you cash back for your purchases. If you have an iphone, download it here. If you have android, click here.
Ibotta: Get cash back for scanning your receipts or shopping through the app online. Sign up with my link to get $10 cash back on Ibotta.
Dosh: All the perks of a cash back credit card without having to actually get one! Just link your current cards to the app and get cash back! No receipt scanning, no waiting for the bank to approve your rebate, nothing but instant cash back!
Stash: Stash consists of ETF's for a minimum investment of $5. You automate your daily, weekly or monthly investment, track your retirement and tons more. Get $5 of Stash today with my link.
HelloFresh: We get 3 meals a week for $30 for the first week and $60 every week after. I did extensive research when it came to meal delivery services to try and out of all of them, HelloFresh was the cheapest with most quality and with the most variety. We love HelloFresh, especially their Italian sausage orzo recipe! Get $30 off at HelloFresh with my link.
$5 Meal Plan: Try meal prepping with $5 Meal Plan, a weekly meal plan service that can simplify your meal planning beyond belief for just $5 a month and for free for the first 14 days. If you have a specialized health need, they have several specialized meal plans to tailor to those needs too.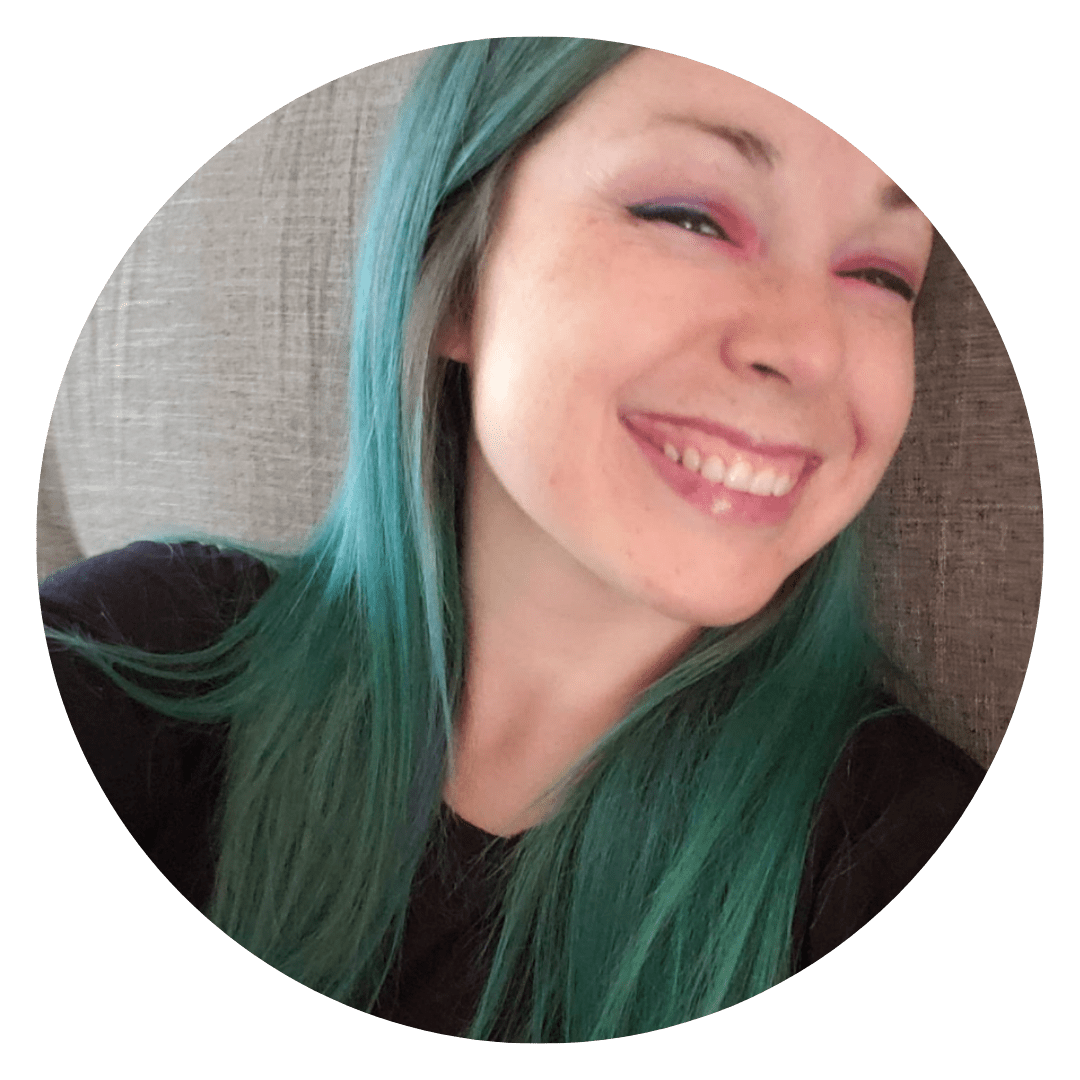 Daniella is the creator and author of iliketodabble.com. When their wife Alexandra and them aren't globetrotting or playing with their 7+ animals, they are dabbling and working towards a future of financial freedom.