Our website is supported by our users and contains affiliate links. We get paid when you purchase or sign up for anything through those links. Read the full disclaimer for more information.
Last Updated on October 26, 2020 by Yovana
The one thing that I could not get out of my head recently was how expensive it is just to fly to Hawaii from Missouri. I was looking for fun trip ideas for this summer and since I had never been to Hawaii, I thought I would check out the price of travel, lodging, food, etc. for Maui. When I saw how much everything was total, I was shocked! I could go to Costa Rica for half the price of Hawaii! Wouldn't it be nice if we could travel for cheap or just travel for free? Well, I found some ways that we can.
Travel hacking has been a pretty popular topic and hobby lately due to the rise of air miles cards and rewards programs. Thank goodness travel hacking is a thing because I am obsessed with it. I love learning new ways that I can travel for free, even when I think I have found every way possible.
Among the top ways to save the most on travel are by using sites like Expedia, Travelocity, or even Groupon. The thing is sure you can get up to 50% off your entire vacation from these sites but you can't get a vacation for free from them. However, maybe combining these methods with the below tips can score you a free getaway!
I know what you are thinking – What!? A free vacation? Yea right. I am serious…I have done it. It works.
I am serious. I have done it. It works.
When you think you know all the tricks of the trade for saving money, even on vacation, think again.
Get ready to try out 12+ ways to travel for cheap and even travel for free!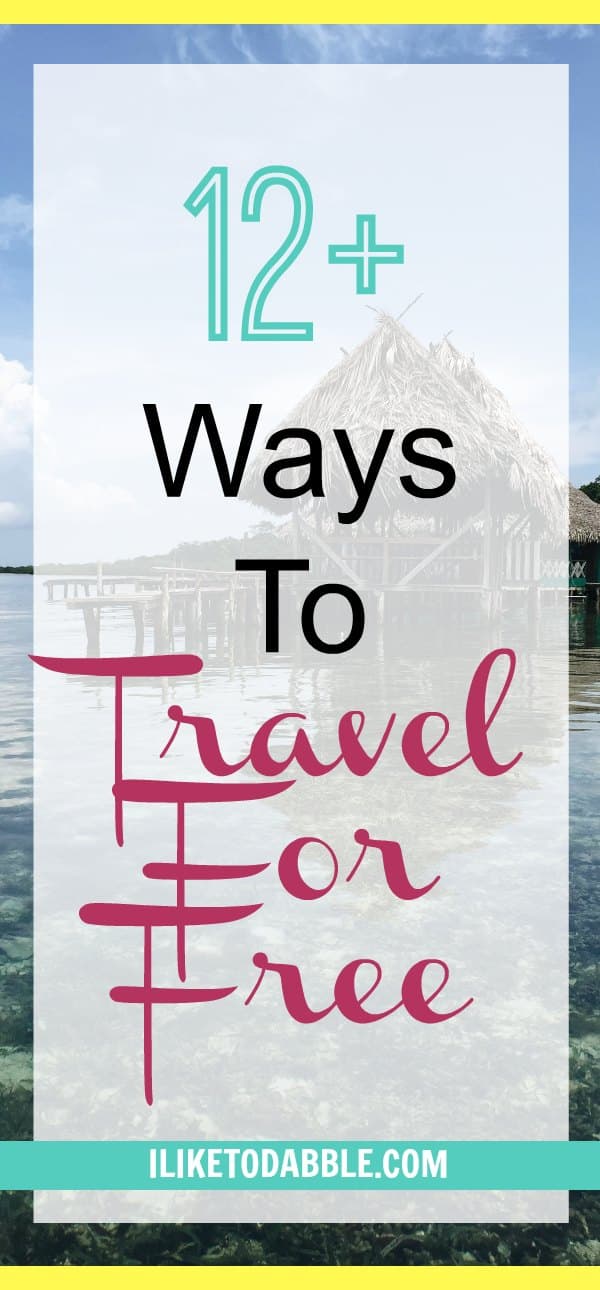 Award stacking is an underground strategy that lets you travel the world for next to nothing. Imagine if you could fly anywhere in the world for $10 or $20 dollars? That is basically free! Book flights for $20 or less! Because sometimes with free flights, you have to pay taxes.
Related: 10 Unknown Airbnb Hacks You Have To Try
10+ Legit Ways To Get Free Stuff
How To Score Free Concert Tickets
Become A Travel Blogger/Influencer
Did you know it is possible to travel the world and get paid at the same time through blogging? Well, it is very much possible and hundreds of bloggers achieve this every day. The ways travel bloggers travel the world for free are is if they land a sponsored trip or press travel. Bloggers can also make money while traveling for free by working remotely from their laptop using a variety of monetization strategies on their blogs such as ads, affiliate marketing, sponsored posting opportunities, writing freelance articles, selling a product or service, or selling e-courses and memberships on their sites.
If you have not yet started a blog and want to, or are having trouble with where to start, check out How To Create A Self Hosted WordPress Blog. If you sign up for Bluehost with my link you get a free domain, free site builders, free 1-click WordPress install, 24/7 support and all for only $2.95 a month!
Want to start a blog like this one? Sign up and I can help you out!
The Ultimate Blogger Freebie Master List
Sign up to get this master list of the top freebies for bloggers; free stock photos, checklists, courses, guides, planners, etc.
Cut Luxury Out Of The Equation
Deann over at the Bear In Forest blog has backpacked around the world and started her own thrifty travel blog. She writes about her experiences and tips about camping, RV camping, backpacking, etc. Check out her amazing guide for traveling cheap!
Take Advantage Of Airbnb
Sign up for Airbnb and rent out a room in your house or why not the whole house? While others are paying to stay at your house, you could be traveling elsewhere. The best thing is you end up getting paid by your rental to go travel! If you don't feel like renting out space, book through Airbnb instead. Airbnb is loads cheaper than a normal hotel and you even get credit for any referrals when you share out the app! If you haven't tried it yet, here is a $40 credit to go anywhere you want!
House Sit
Want to stay for free or maybe even get paid for it while you are on vacation? You can house sit while on vacation and take care of someone's home or even their pet. So if you are open to taking care of someone's home or pet while on vacation, check out Trusted Housesitters where they connect travelers and people around the world in need of house sitters/pet sitters. What a neat, creative way to travel for free and get paid to for it too.
Volunteer
One of my favorite ways to travel for free that I have stumbled across is volunteering in work-exchange programs such as Workaway. Workaway connects travelers with locals across the globe looking for volunteer help. All you have to do is put a little sweat into your next vacation in exchange for free meals, lodging, and other accommodations.
Join The Peace Corps
Join The Peace Corps and travel the world helping others. The Peace Corps provides each volunteer with housing and living stipend. Upon completion of 2 years of service, The Peace Corps will provide you with more than $8,000 pre-tax for help with transitioning back to normal life.
Take Online Surveys For Miles
There is this amazing website called e-miles.com where you can take online surveys for air miles! When you sign up and activate your e-miles account, you get 250 free miles to start with. You can earn anywhere from 5 miles to 500 miles per survey you complete or deal you sign up for. You can start redeeming your miles once you reach 500 miles with airlines such as American Airlines and Southwest Airlines (my personal airline of choice).
Sign up to get your free travel budget planner!
Enter your email and we will send it straight to your inbox!
Apply For And Use Air Miles Credit Cards
I am sure you have heard of the practice of signing up for new credit cards just for the sign-up incentive, such as airline miles when you spend a certain amount within a certain time period. In my opinion, it is the best way to get somewhere cheap. If you have been reading my blog regularly, you should know by now that I love rewards cards, programs, or anything that has an amazing saving incentive.
The fastest and easiest way to earn a load of airline miles all at once is to open one of these credit cards. The highest-rated air mileage credit cards offer a sign-up bonus of anywhere from 10,000 to 50,000 miles. They also throw in an annual bonus for as long as you keep the card open.
Usually, all of these cards require you to spend a certain amount within your first 90 days of having the card. This amount is usually between $1,000 and $3,000. If you think about it, it is not that much if you start using your air mileage credit card to make basically all of your purchases and maybe even pay your bills with! Just remember to pay your credit card bill on time.
Use Hotel Rewards Programs
Have you heard of the Spent Travel App? With the Spent Travel App, users can search from millions of hotels and find what they're looking for at a great rate PLUS cash back. The user will receive a cash back in their spent profile 30 days after they check out. Once the cash back is available they can simply redeem it through a connected PayPal account!
Credit card sign-up bonuses can be just as amazing for earning hotel rewards just as they are for earning airline rewards. You can earn points with Co-branded hotel rewards card with just that hotel program or use transferable points cards to transfer your points to a variety of hotel reward programs.
Use awardmapper.com to see how many points you need for each hotel and duration of stay!
Dining Reward Programs
Airlines and hotel brands like Hilton and American Airlines offer shopping portals and dining program rewards. Dining programs are free to join using your airline or hotel loyalty member number. You can even earn bonus miles or hotel reward points with just signing up for the program itself!
You can use a combination of rewards cards, shopping portals and dining reward programs to maximize your hotel and travel savings by everyday spending. Use them enough and after you fly for free, stay for free too.
When I use to work for a Canadian retailer I often had to go back and forth from St. Louis, MO to Toronto, ON and because I always chose Hilton and used my HHonors card religiously, it was only after my first trip I already had points I could redeem. After a couple months of going to Toronto maybe twice, I scored a free week in Jackson, Mississippi with my wife.
Rewards programs and cash back applications are great for a huge savings on your purchases along with freebies during certain promotions. They work for both online and offline purchases, depending on the program or app you are using.
There are some that use browser extensions to get you cash back while shopping online such as Ebates, some that require you to scan a receipt, and some that don't need anything from you besides linking your card or bank info to get you cash back without any further hassle.
Other sites like Ebates to help you get the most cash back are as follows:
Enter Contests
Hotel reward programs also run promotional events where you can earn bonus points or award stays for completing a challenge, staying a certain number of nights, etc. You can enter travel sweepstakes or giveaways online. I came across the site, the balance, recently that lists many different travel sweepstakes, giveaways and contests that are going on this summer.
Organize Group Tours
Did you know that you could plan a trip for a group of your friends or family and travel companies will cover your bill? If you function as the trip leader, travel operators will cover your group's travel costs. The rules change depending on the company. For example, YMT Vacations will give you a free vacation if you sign up at least 12 people to take a trip with them.
You can also score free group travel or at least some deals on group travel with Tours4Fun or Travelation. If you can't score free travel there, no worries. I have a discount code for you. Use the code 'TLGRP50' and snag $50 off.
Get A Travel Scholarship
Scholarships and grants are available for those who wish to either volunteer abroad our study abroad. Volunteer Forever has an intense list of 200 currently available scholarships and grants that you can apply for.
Transport Vehicles
Why rent a car when you can drive and take a road trip for free? Companies like Autodriveaway ship cars across the country and use regular people like you and me to move their customers' cars from one place to another. If you are a driver for Autodriveway, you can potentially travel for free and get paid for it too!
More ways to get the most savings out of your vacation and travel:
Related:
How To Take An Unrealistic Road Trip On A Realistic Budget
How One Couple Ditched The 9 To 5 For Van Life
10 Things You Are Throwing Away Your Money On
15+ Ways To Make An Extra $100 Every Day
How To Create A Self Hosted WordPress Blog
How To Work From Home Doing Anything You Want
---
Resources That I Can't Live Without
Below are my top recommendations for saving money, making money and living a more frugal and sustainable lifestyle.
Nielsen: Nielsen will pay you for your internet usage. All you have to do is download their app and register your devices. It is noninvasive, will not impact your device's performance and is 100% secure. Then you get rewarded for using the internet like you do any other day! I currently have it installed on all of my devices and it is nice for a little extra income.
Swagbucks: Swagbucks is where you can earn points called swagbucks or SB that transfer into real dollars. Earn money by taking surveys, shopping online, watching videos, discovering content or downloading other apps. Every 100 SB = $1.00 USD.
Cashback Research: Get paid up to $75 per survey and $150 per clinical study. Sign up with my link to get $5.
HealthyWage: You can participate in individual weight loss challenges where you set a specific goal using their calculator and get paid when you reach that goal. There are also jackpot challenges where you compete as an individual or as a team and if you win you can split the jackpot, or step challenges where if goals are met you can split the pot of earnings.
Spent: Spent is a simple, intelligent and FREE expense management app that pays you cash back for virtually everything you buy. This app will learn from you to help you organize your expenses and gives you cash back for your purchases. If you have an iphone, download it here. If you have android, click here.
Ibotta: Get cash back for scanning your receipts or shopping through the app online. Sign up with my link to get $10 cash back on Ibotta.
Dosh: All the perks of a cash back credit card without having to actually get one! Just link your current cards to the app and get cash back! No receipt scanning, no waiting for the bank to approve your rebate, nothing but instant cash back!
Digit: Digit automatically saves money for me when I am not looking. I like that I can trust it not to save money for me when I can't afford it. The app evaluates my bank account to see where there is room to save and when to do it.
Stash: Stash consists of ETF's for a minimum investment of $5. You automate your daily, weekly or monthly investment, track your retirement and tons more. Get $5 of Stash today with my link.
HelloFresh: We get 3 meals a week for $30 for the first week and $60 every week after. I did extensive research when it came to meal delivery services to try and out of all of them, HelloFresh was the cheapest with most quality and with the most variety. We love HelloFresh, especially their Italian sausage orzo recipe! Get $30 off at HelloFresh with my link.
$5 Meal Plan: Try meal prepping with $5 Meal Plan, a weekly meal plan service that can simplify your meal planning beyond belief for just $5 a month and for free for the first 14 days. If you have a specialized health need, they have several specialized meal plans to tailor to those needs too.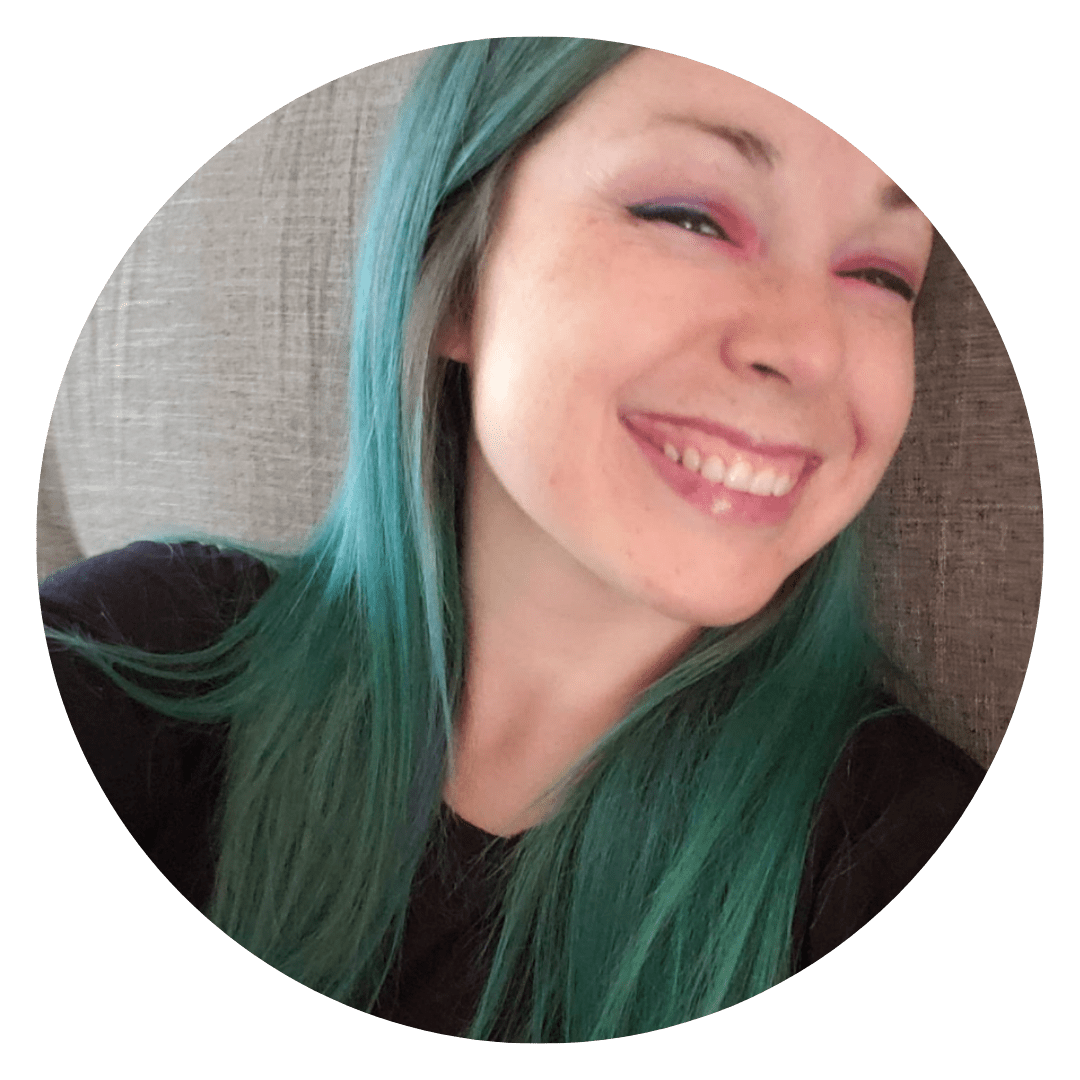 Daniella is the creator and author of iliketodabble.com. When their wife Alexandra and them aren't globetrotting or playing with their 7+ animals, they are dabbling and working towards a future of financial freedom.