This page contains affiliate links. Read my full disclosure for more information.
Anyone can create a blog with WordPress. The reason WordPress has rose to it's status of usability is how easy it is to create a website or blog for someone who has no website development experience what-so-ever. WordPress is also a free platform that includes free WordPress themes that form the look and feel of your site or blog. To get started today with your own blog, check out How To Create A Self Hosted WordPress Blog.
If you sign up for Bluehost with my link you get a free domain, free site builders, free 1-click WordPress install, 24/7 support and all for only $2.95 a month! You really can't beat that deal.
Here are some free blogging resources that have helped me on my blogging journey. Maybe they can help you too?
The Ultimate Blogger Freebie Master List
Sign up to get this master list of the top freebies for bloggers; free stock photos, checklists, courses, guides, planners, etc.
WordPress is composed of multiple .php files into a theme and that creates the front end user experience for readers that visit your blog. It has a wide variety of themes they offer for free in their resource library. Like most people starting out with their blog, you probably don't want to fork over 100+ dollars for someone else to design, develop and set up your theme for you. You are looking for an easy and free way to set this all up, am I right? Well good thing because you came to the right place.
I am not bashing on premium themes, either. If you have the money to make the investment in a premium theme, do so. There are some incredible premium themes out there. But be careful and try to test out a premium theme as much as possible or contact the company's support group. Companies and sites such as Elegant Themes, iThemes and StudioPress have support groups that will work more closely with you on what type of theme would be best for your site or blog vision. If you have some big plans for your blog, I recommend looking into getting Genesis or Divi, as these are the TOP premium theme frameworks for maximum customization out there!
Be careful if you are not purchasing themes from any of the above trusted premium theme sources. There are some premium themes out there that are a complete waste of money and are just trying to get you to buy the theme that basically sucks and will make you purchase additional services just to get it up and running correctly. So you have been warned. Make sure to plan it all out (some of my biggest beginner blogging mistakes are because I didn't plan).
When you first start your self hosted WordPress with Bluehost, you are going to need to pick a free theme, purchase a premium theme, or design and create your own theme (if your'e into that).
Related:
How To Create A Self Hosted WordPress Blog
21 Top Tools To Help Boost Your Blog
How To Create Stunning Images For Your Blog In 5 Minutes
How To Work From Home Doing Anything You Want
You might be asking – But where do I go to add themes and customize them in WordPress?
Here is how you can play around with themes.
First you must navigate to the dashboard area for themes. Look at your left sidebar with dashboard options and select 'Appearance'->'Themes'.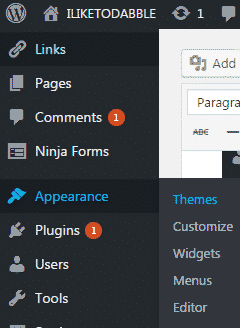 Next, you need to select 'Add New'.

Once you are on the next page, select 'Upload'.
Upload your theme and select 'Install'. After it is installed, click on the theme to customize and active!
Obviously you came to this post because you want a free theme so I will cut to the chase.
Check out the best clean and free WordPress themes.
These are even better than some premium themes I have come across.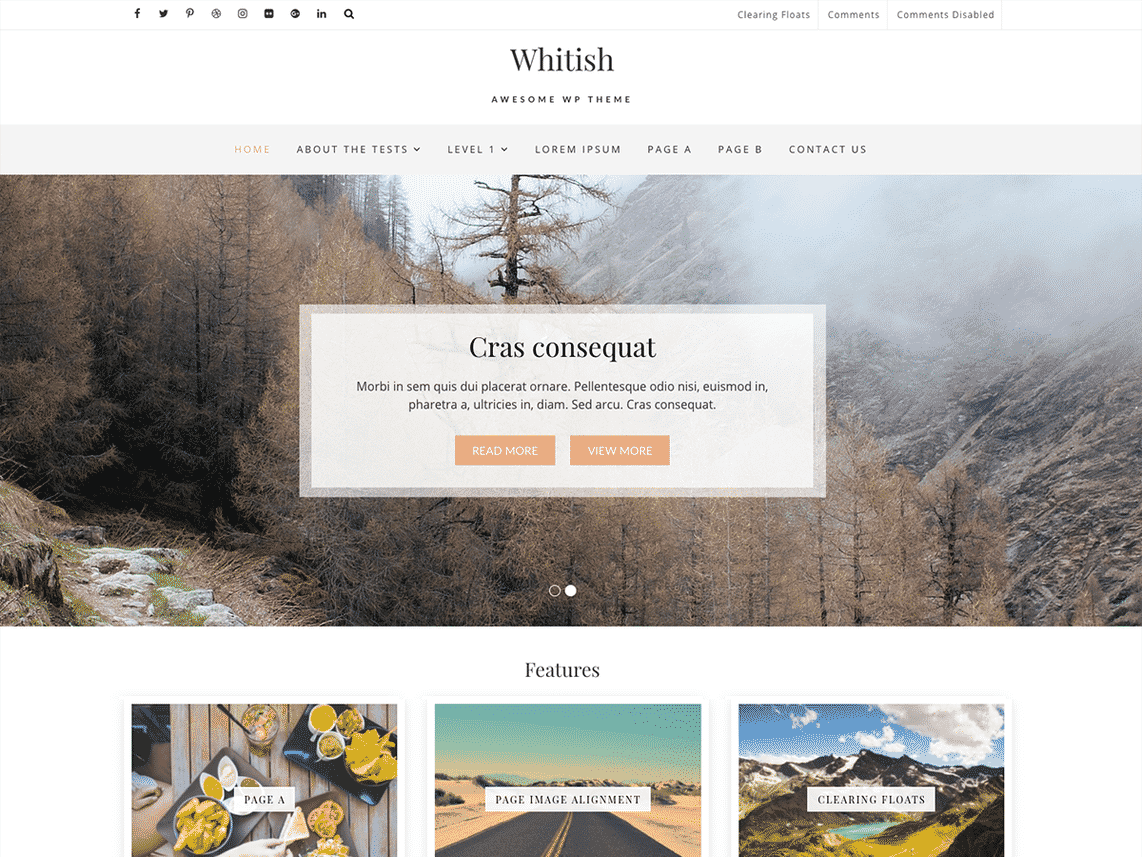 Whitish lite is a clean and graceful WordPress theme meant for blogs, eStores and portfolios. It includes a customized API with real time settings. This makes the setup process much easier and faster than other themes. Whitish lite can be modified to suite any website really, which is why I highly recommend this free theme.
Blogera is a minimalist, clean WordPress theme with a modern look and feel. It is perfect for any type of blog, and will suit a variety of subjects. It is multilingual ready and SEO friendly to help you to achieve the highest positions on Google fast. This is another one of the top free WordPress themes I recommend in starting your blog with!

Edge is a wonderful free theme that also has a clean, minimal and premium feel. This theme has great customization elements and also makes me feel quite calm when looking at it. It is important to have a theme you enjoy, and that others will enjoy as well. You don;t want to drive your readers away with mismatched colors and a loud hectic design! Edge is perfect for a simple and clean look along with adding some customization to your posts and pages.
Hey all you entrepreneurs, this theme is perfect for you and also a steal! Astrid can help you to quickly create a business website for free yet has the look and feel of a premium website. All the features you need are waiting for you in this free and useful business theme. The features include color options, fonts, full width header image, custom widgets, blog options and many other interesting and useful options.

The Ultimate Blogger Freebie Master List
Sign up to get this master list of the top freebies for bloggers; free stock photos, checklists, courses, guides, planners, etc.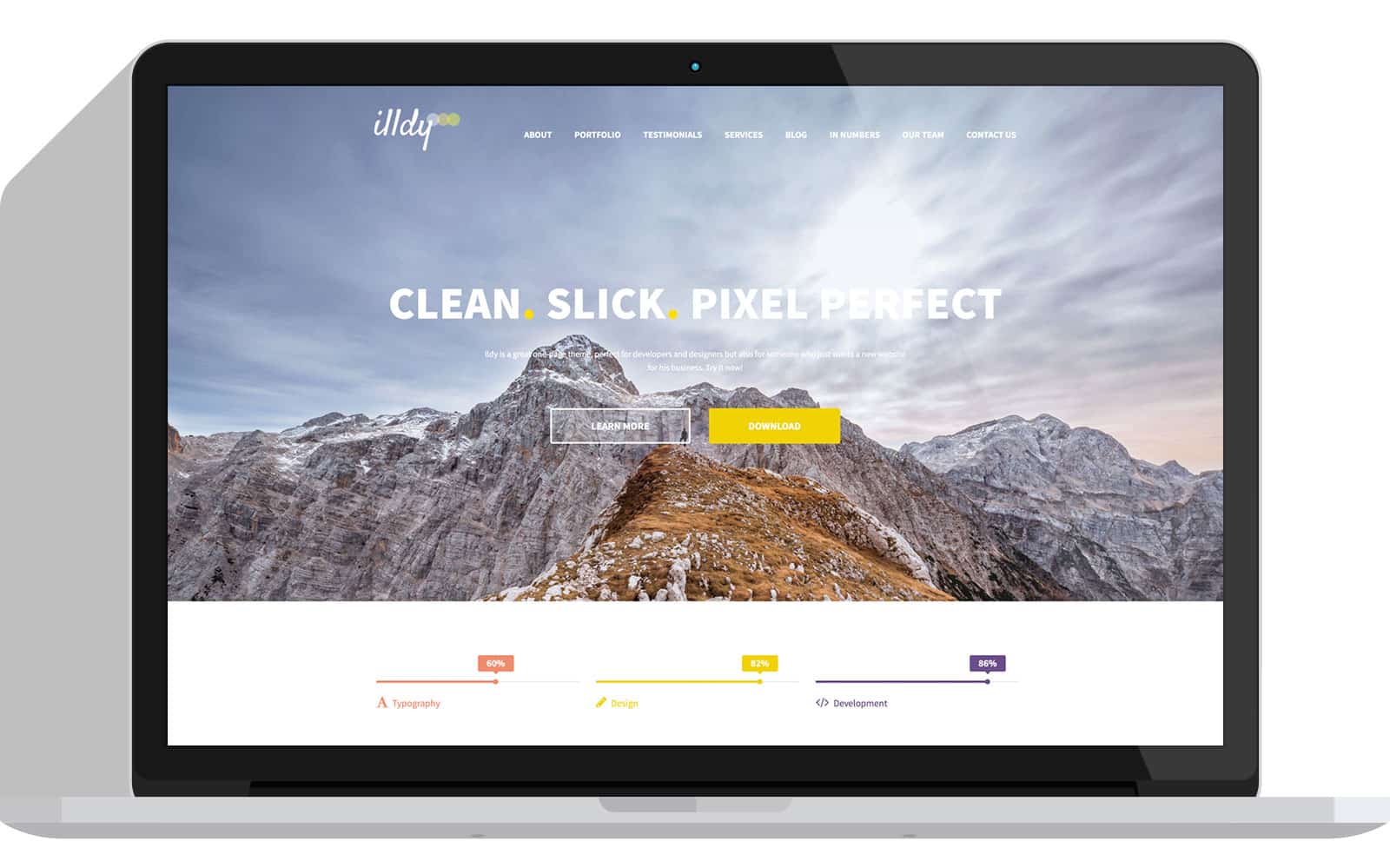 Illdy is a stunning multipurpose theme built based on Bootstrap frontend framework. The Bootstrap based framework makes it fully responsive and mobile friendly. This theme is perfect for businesses, landing pages, portfolios or any other creative websites or blogs. This is one of the most flexible free WordPress themes out there. Your website will look better than ever thanks to the one page setup and multiple sections that you can tweak for maximum customization!
Mary Kate is a beautifully done theme from Angiemakes.com, which is a wonderful resource for premium graphics and themes. This theme is one of my favorite feminine themes since it is also highly customize-able (I have noticed a lot of feminine themes lack the ability to fully customize every aspect). It is perfectly responsive and performs beautifully across all devices. Did I mention it is free!? There is also a premium version of it as well at Angiemakes.com if you want to extend the possibilities with this theme!
This theme is perfect for someone just starting their blog. Felice is a one page theme for when your blog is under construction and nearing the point of launch. It has a strong focus on visual elements and a progress bar to show percentage done until the upcoming blog launch. This layout will keep your audience anxious for updates, along with allowing them to connect with you through social media and your mailing list until your blog is ready to launch.
If you aren't too impressed by these free WordPress themes and none of these  are working out for you, you might need to look into premium themes. Premium themes add more customization and functionality. They are also more user friendly and are much faster since you are paying for to get the best and most out of the product and how you use it.


No, not all premium themes are super expensive either! Check out these top theme resources for the best premium themes out there!
I have had personal experience with both Genesis and Divi to tell you that they are literally going to blow your mind with how much you can do with your blog or site with those frameworks implemented.
What other amazing themes have you come across? I would love to hear more from you!
The Ultimate Blogger Freebie Master List
Sign up to get this master list of the top freebies for bloggers; free stock photos, checklists, courses, guides, planners, etc.