Our website is supported by our users and contains affiliate links. We get paid when you purchase or sign up for anything through those links. Read the full disclaimer for more information.
Last Updated on October 27, 2020 by Yovana
There are a million reasons why it may be difficult for you to save money whether it be high healthcare costs or high living expenses such as your house or rent.
I get it. Being alive is FRIGGIN expensive. But good thing we have some tricks to get us some extra cash to save and create better saving habits.
Someone said to me last week that the way they save on shopping is 'By not shopping!'.
Well duh, we could all easily stop shopping all together. Unfortunately we have to shop in one way or another, whether it be for groceries or online shopping for parts to repair something in your car or house.
Anyway, let's get to saving and have some fun with it!
Money Tip: Automate your savings with Digit.I have saved over $2,000 with Digit alone. Digit automatically saves money for me based on my spending habits, scheduled bills and how much I have available . This unsettles some people that an app has access to their money like that but it uses 256-bit encryption so I know my data is secure. Learn more about Digit here.
Pin it for later!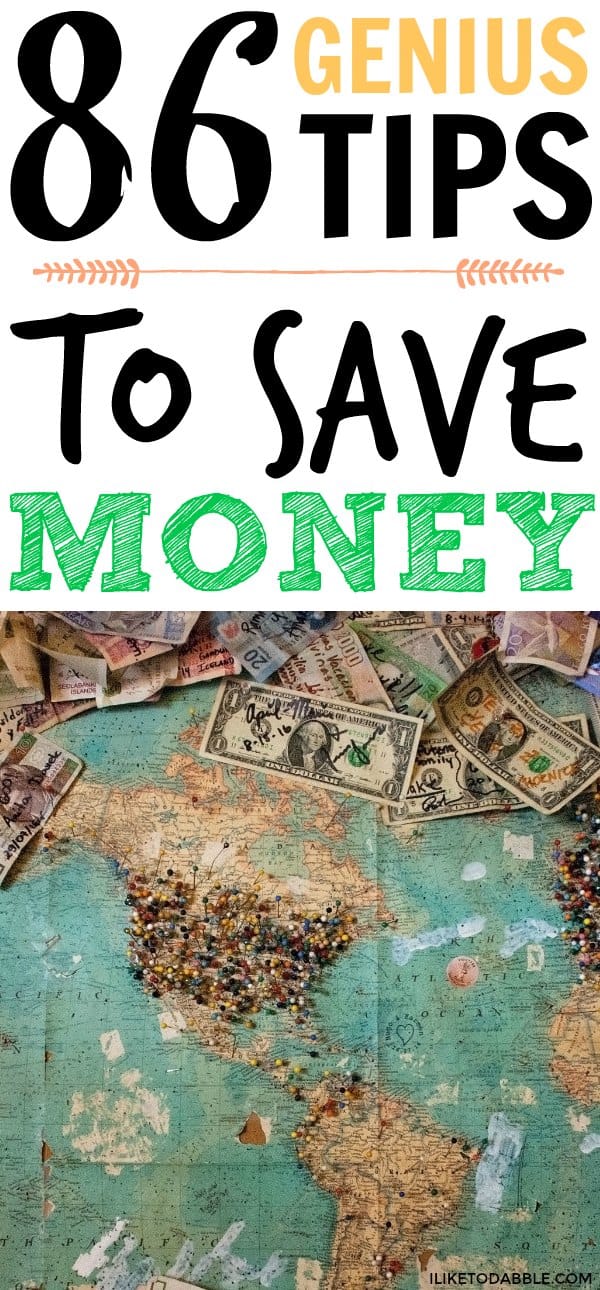 One of the smartest things you can do with your money is put it on track for the long term. Easily track and manage your money with the help of Personal Capital. Personal capital is one of the best 100% free finance tracking apps with no hidden fees. What makes Personal Capital so great is that it sync your spending, saving and investing all in one app. I am just getting acquainted with Personal Capital, but with what I have so far seen with it, I have been pleased! It makes it easy to plan our future around our investing strategy with easy to reach advisors.
Check out Personal Capital's easy to use investment checkup tool here.
Tips To Save Money On Bills
1. Instantly lower a variety of your monthly bills using the Trim app.
2. Pay off debt with Qoins. Qoins is this awesome app I just installed where it automatically saves up your spare change from purchases into a savings account. Then it will pay off any debt accounts that you tell the app to send the payments to from your spare change savings account. You'll also get $3 with this link ;).
3. Cut the cable and use Netflix, Hulu or Amazon instead. Then get paid for your internet usage with Nielsen. Also Unplug what you are not using.
4. Frequently replace filters for your heating and cooling to achieve maximum energy efficiency.
5. Install a water heater insulation blanket to save energy on hot water.
6. Pay your credit card bill off all at once rather than racking up fees and interest on your monthly bill by paying the lowest amount.
7. Pay your bills on time. When you pay late fees your are basically throwing money away.
8. Build a compost heating system for an all natural way to get free heat to cook food or heat your home. Check out this helpful DIY guide.
9. Save on electric by making it free and installing off the grid solar power system.
10. Landscape your yard with more trees, shrubs, etc to help shield your home from high winds and scorching sun to lower your energy bills more.
---
Extra Money Tip: Are you saving effectively for retirement? Blooom could help you save more money in your 401k by putting you in the right funds for your situation and minimizing fees that can be detrimental to savings.
---
Related: 45 Life Hacks That Will Save You A Ton Of Money
20+ Ways To Lower Your Monthly Bills
How To Create A Budget When You Are Horrible With Money
Sign up to get your free budget planner!
Effectively manage your finances and grow your savings.
Tips To Save Money On Shopping
11. Don't pay full price for anything, if you can. The clearance section can often hold hidden treasures.
12. Use cash back applications to get cash back for your shopping through apps like Ebates. Swagbucks works the same way where you can get cash back for your purchases along with earning money by taking surveys, playing games, and much more through their app. Another app I found that I LOVE is Paribus. You can get money back with Paribus when prices drop on the things that you already bought online. Paribus tracks your confirmation emails and watches for price changes so you don't have to.
13. Scan your receipts to get cash back on a variety of shopping from groceries to sports gear with Ibotta and get a $10 bonus just for signing up. Shopkick is another app that will pay you to scan not only receipts, but also bar codes (and by simply walking in the store).
14. Take advantage of end of season shopping. Buy Christmas gifts the day after for maximum savings on the next year's.
15. Ask for free samples. Check out these 10+ Legit Ways To Get Free Stuff.
16. Check the store's policies on price matching. Find something you want at a competitor and if it is cheaper then often a store will honor the price match or even offer it to you for lower. However, this won't work at department stores.
17. Join email groups for your favorite brands online to get updates on sales or special offers.
18. Always check Instagram. Instagram is now a top marketing strategy for brands these days and often the first place you will find special announcements and giveaways. Follow hashtags like #giveaway #shoppergiveaway #contest and #freebie.
19. Get free gift cards through apps like SurveyRewardz, GrabPoints and InboxDollars. Each include a sign up bonus for free money. You can read our full review of InboxDollars here.
20. Set a budget for your shopping trip and use only cash so you don't go over.
Related: Get Paid To Shop
How To Make An Extra $1000 This Month With Your Phone
How We Make Extra Money From Flipping Items On eBay
Tips To Save Money On Going Out
21. Sign up for your favorite restaurants or bars' dining rewards programs.
22. Bundle your savings. See if any of your favorite places to go out partner with hotels or travel rewards programs for extra savings.
23. Don't want to both with another rewards credit card? Use the Dosh app instead where you link your debit or credit cards you already have to the app and they instantly issue rewards to your account at purchase.
24. Look for ways to get cheap or free concert tickets with these helpful tips.
25. Use cash when going out for a night on the town. You won't regret looking at your bank account the morning after.
26. Look up discount movie nights at your local movie theater. Ours has $5 Tuesdays which is more than a 50% savings in our neck of the woods.
27. Get half price sports tickets and other perks when donating to your local Goodwill.
28. Be sure to grab the free swag on your way into a sports game. They often give away free posters, shirts, hats, etc upon entry to our local hockey and baseball stadiums (The Blues and Cardinals). You have to be early though as the freebies go quite quickly.
29. If you go out to dinner, go out early and get the early bird specials.
30. Better to stay home and cook to save the most money. Check out these 26 Cheap Crock Pot Meals so you never run out of ideas for an easy, cheap and healthy dinner.
---
Side note: If you need some helpful resources to keep you organized, accountable and want to have some fun while doing it, you should check out my GYST (Get Your Shit Together) Printable Bundle! This bundle has everything from monthly budget planning sheets to goal setting sheets, journal prompts, debt tracking coloring sheets, savings goals color sheets, meal planner sheets, cheat sheets, and more!
---
Tips To Save Money On Your Home
31. Calculate your new house payment and potentially lower your house payments with this nifty tool.
32. Buy a less expensive home. Living below your means is the secret of most millionaires.
33. Combine your homeowner and auto insurance under one policy and save up to $200 a year.
34. Go off the grid or travel full time in a van or RV. Read how this couple does just that: How One Couple Ditched The 9 To 5 For Van Life.
35. Rent out a part of your home on Airbnb where you can get extra income to help pay for your mortgage.
Related: 22 Creative Ways To Turn Your Clutter Into Cash
The Best Places To Build Your Tiny House
Money Saving Tips for First-Time Renters
5 Simple Steps To Get Your Finances On Track To Financial Freedom In 2018
Tips For DIY Yard Cleanup And Landscaping On A Budget
Tips To Save Money On Your Car
36. Keep your car properly tuned and always do oil changes on time. This ensures you don't waste hundreds or thousands of dollars later down the line for a huge problem that could have been prevented with regular maintenance.
37. Repair paint nicks with nail polish if it is an easy color to match. You will save some money on car paint this way.
38. Use duck tape. If it is a small enough impact like a crack in a bumper or you need to hold something together under the hood, use duck tape. I did this with a bumper that was only cosmetic and it saved me $1800 that the car repair shop tried to sell me on to completely replace the outer and metal bumper.
39. DIY comes in handy especially with car issues. Google repair 'how to' articles or search for minor car repair tutorials on YouTube. I did this to fix a blinker issue I had a couple years ago. If the fix is minor enough that you don't need to go to a mechanic, try it yourself with a little online instruction.
40. Rent out your car on apps like Turo and Getaround and make passive income in your spare time when you don't need your car. These apps are similar to Airbnb where you can rent out your car to others for a certain amount of time.
41. Remove small dents using a plunger.
Tips To Save Money On Travel
42. Book your travel in the middle of the week. Tuesdays and Wednesday have shown to have the cheapest cost on flights.
43. Use Airbnb for killer savings on where to stay while traveling. Check out these 10 Unknown Airbnb Hacks You Have To Try. When you find a listing on Airbnb you want to book, do it through Giving Assistant and get 5% cash back for your Airbnb purchase.
44. Save on travel costs by road tripping it. If you have a fuel efficient car, this could save you hundreds easily. Unfortunately, it takes way longer than flying.
45. Download a travel rewards apps like Spent Travel or Expedia to save an extra percentage on your air, hotel and rental car. That cash back savings then goes right back into your account.
46. Join your favorite airline's travel reward program. This usually happens automatically upon purchasing your airline tickets. Most airlines will provide you with your login and then give you the option to apply your new reward points. Always say yes to this!
47. Try credit cards with special promotions dedicated to getting air miles back as long as you spend a certain amount of money in a certain amount of time. This is called travel hacking.
48. Volunteer abroad for a program like WWOOF and live and learn on organic farms worldwide.
49. Travel for free with these creative tips: 12+ Ways To Travel For Free
50. Stay for free or get paid to house sit abroad with Trusted Housesitters.
51. Try alternate means of bundling travel savings with sites like Expedia. Check out how we did using Expedia for a trip to New Orleans on HALLOWEEN of all times, here!
52. Become a travel blogger to get sponsored travel by staying at hotels for free, receiving a free admission to an attraction in exchange for coverage on your blog or free meals for review. Learn more here how to get started blogging.
Related: 31 Ways To Save Money When You Travel
Expedia Travel Hacks To Save More Money
Three Ways Driving With Uber Can Help You Save Up For A Trip
Tips To Save Money On College
53. Join a work study program where you can get credit to go towards your college tuition.
54. Try to buy your books on Amazon. Used books on Amazon will be loads cheaper than anywhere else.
55. Look for eBook versions of your required school books. There are often eBook versions of text books and they are always cheaper to download than getting the physical book.
56. When in doubt, consult your school library. University libraries are some of the best in the country and are free to students. Why not actually use it?
57. Look into taking more online classes than in class. This way you save money on commuting and most of the time online classes accompany online learning and ebooks rather than extra required supplies on site.
58. Try not to take out a student loan if you can, or take out as small amount as you realistically can. Get multiple jobs and side hustles to help pay for college. Trust me, you do not want a mountain of loans on top of your shoulders when you are starting out in the real world.
Related: 12+ Side Hustle Ideas To Make Extra Cash This Month
Money Moves Graduates Should Make After College
10+ Summer Money Making Ideas For College Students
Tips To Save Money On Food
59. Grow your own vegetables in your kitchen to cut costs on grocery shopping.
60. Cook for the week ahead with a slow cooker or crock pot.
61. Cut down to going out to week once a month if you can. Don't impulsively go out to eat because you are hungry. Plan ahead and your savings will thank you.
62. Try the $5 Meal Plan, a weekly meal plan service that can simplify your meal planning beyond belief. For just $5 a month, you will get a delicious meal plan that only costs $2 per person (at the most).
63. Create a monthly budget and stick to it on your grocery shopping trips.
64. Buy seasonal produce so you get the most quality for your money.
65. Buy in bulk and vacuum seal items like meat. Meat can stay good for up to 2 years vacuum sealed.
66. Check out your local farmer's market for deals on fresh food. You can do so by googling 'local farmer's markets near me' or by checking out this link.
67. Order your weekly dinners with HelloFresh if you are too busy to make your own. They aren't that much more than buying the ingredients yourself.
Related: How To Cut Your Grocery Bill In Half
How To Save $500 Dollars A Month
Tips To Save Money On Self Care
68. When getting your hair done or cut see if they have any industry discounts. Sometimes if you have a company badge for a company they partner with, you will get a discount. This is the same for military and police discounts.
69. No need to buy new mascara every time yours seems to go bad. Dip your mascara in hot water with the top facing out of the cup, to help un-clump your mascara.
70. Mix baking soda with water to flush toxins from your system.
71. If you have blonde enough hair, try dying your hair with natural dyes like prunes, rasberries, or orange juices. It is temporary, healthy and cheaper than dyes found at your salon.
72. Remove makeup with olive oil.
73. Use Coconut oil to moisturize your skin, rejuvenate your hair and help repair the ends or hair. I love coconut oil as it has literally millions of uses.
74. Sign up for free samples and free subscription boxes to try with Toluna. Only catch is you have to fill out a questionnaire about the products they send you.
75. Skip the gym membership and wasting $40 a month on something you can do for free outside or the comfort of your home. I work out every day for free and haven't paid a dime in gym fees in years.
Tips To Save Money On Pet Care
76. Mix salmon oil into your pet's food so they get omega vitamins they need for healthy skin and coat along with a better tasting meal.
77. Make your own cat toys by tying feathers onto pipe cleaners purchased at your local craft store or dollar store.
78. Use Rover if you need pet sitting services without wanting to pay a fortune. With Rover, you don't have to pay large amount to board your pets at a vet or Petsmart.
79. Wash your pets with peppermint and water to kill fleas naturally.
80. Get a multivitamin for your pets to save on vet costs for future health problems that could arise from poor diet.
Related: How To Save Money On Pet Care
Tips To Save Money On Healthcare
81. Look up prescription coupons online. In google type '[name of prescription] coupon'. I did this back when I couldn't get a prescription approved from my insurance and it saved me quite a bit of money.
82. An apple a day, really does keep the doctor away. Vitamin C is essential to a healthy immune system and apples are a great source of all natural vitamin c.
83. Don't stress. Stress can bog down the immune system and lead to serious issues down the road. Balance is key and you should try to strive for as much of a balanced life as you can. Try yoga, breathing exercises or maybe just a walk outside might help. Running is my drug of choice when it comes to de-stressing.
84. Quit smoking and save $50 a year on health insurance costs.
85. Stay up to date on vaccinations. Some employers even administer vaccinations on site.
86. Keep an eye out for discounts. You don't always have to buy your glasses or contacts through your eye doctor, you can purchase them almost anywhere with your vision prescription.
Related: How To Save Money On Healthcare
What other tips to save money do you use and tricks do you have up your sleeve? I would love to here from you in the comments below!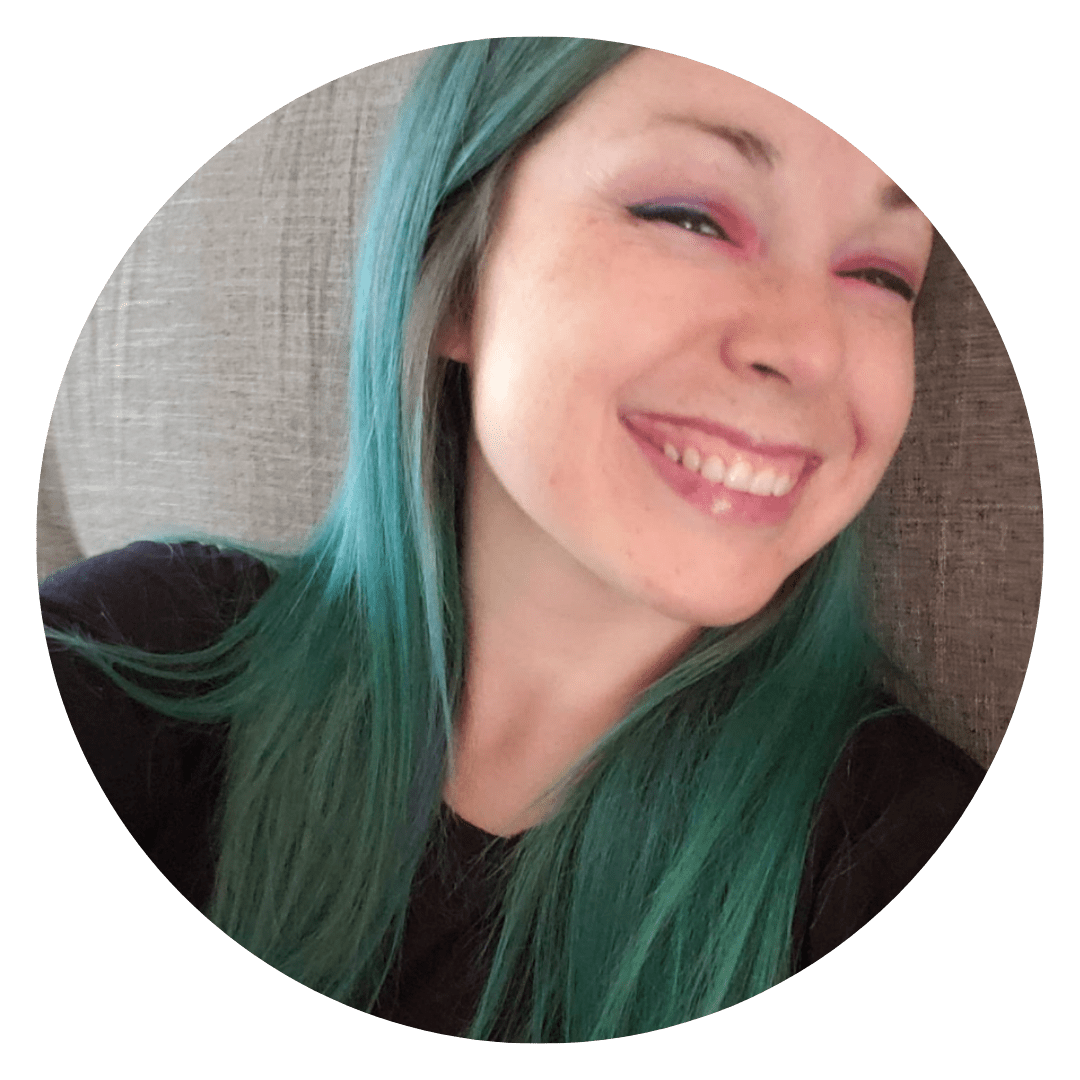 Daniella is the creator and author of iliketodabble.com. When their wife Alexandra and them aren't globetrotting or playing with their 7+ animals, they are dabbling and working towards a future of financial freedom.