Our website is supported by our users and contains affiliate links. We get paid when you purchase or sign up for anything through those links. Read the full disclaimer for more information.
Last Updated on October 27, 2020 by Yovana
Depending on what country you live in, finding affordable healthcare can be tough. If you are in the United States like myself, it gets complicated. If you don't have health insurance at all, you get fined a hefty cost come tax time. Then if you don't have affordable health insurance through your employer, it is next to impossible to find health insurance that doesn't cost an arm and a leg and covers more than 1 doctor's visit a year. Everyone is scrambling to find ways to save money on healthcare, it seems.
With the help of many organizations, online aid, mobile coupon apps, and programs at your local pharmacy and doctor's office, you might be able to find some ways to save money on healthcare. You can save yourself a couple hundred bucks every month actually.
Hear me out.
Pin it for later!
5 Ways To Save Money On Healthcare
I could sit here and say 'the best way to save money on healthcare is by being healthy. But I know that just isn't possible for some people. And quite honestly is a crock of you know what.
What happens if you are in an accident? Being healthy doesn't mean you don't need healthcare.
You just can't predict the future like that.
I was sitting at the pharmacy reading SHAPE magazine, minding my own business while waiting for my wife. In front of her in line was a woman I couldn't help but over hear. She was jumping through hoops proving she had insurance so she can at least pick up her medications.
She then explained to the pharmacist, "it doesn't matter anyway because I know my insurance won't pay for this medication. I will die without this medication and will pay full price as that is what I normally have to do."
I was instantly saddened by this person's life long burden of every month fighting for something she needs in order to live and then having to pay a fortune for it.
I know it. You know it. It isn't right.
The healthcare industry in the U.S. isn't perfect. At least we can find some ways to get around it.
Related Posts:
10+ Legit Ways To Get Free Stuff
10 Things You Are Throwing Away Your Money On
45 Life Hacks That Will Save You A Ton Of Money
Use mobile coupons when picking up your prescriptions.
I got this idea straight from the pharmacist, herself. She told me to knock off more than half my bill, I can google the name of the script plus the words 'coupon'. As you see in the screen shot below, google even finishes it for you by adding CVS or Walgreens for your drug store of choice.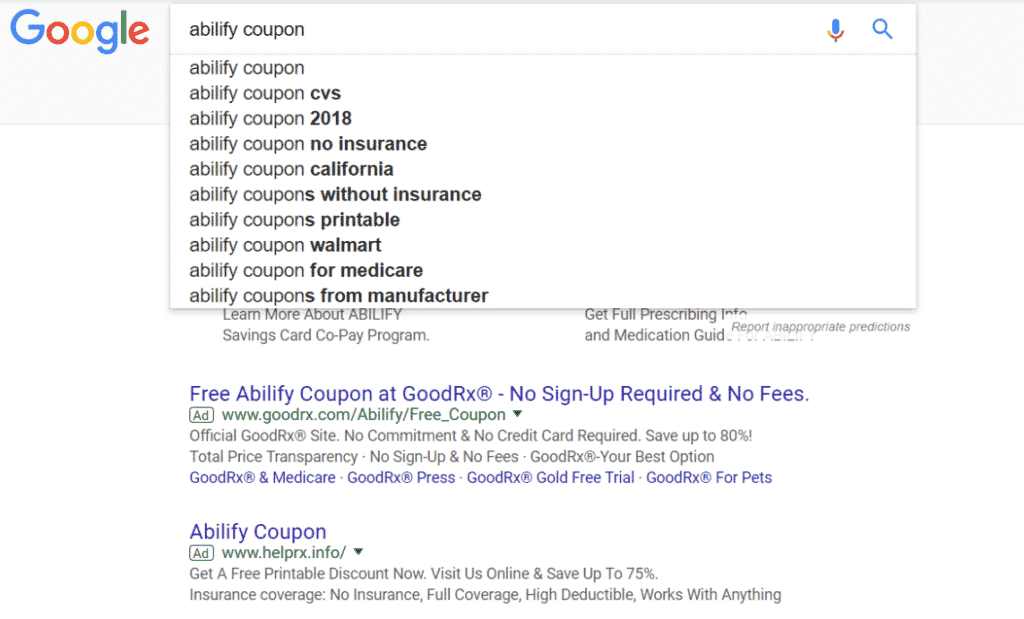 Sometimes, the pharmacist will apply coupons like this for you if they are outlandishly priced scripts. The pharmacists at CVS are the best. All you do is ask them if they have any coupons or if you can give them the coupon you found for yourself on google.
Get cash back for your prescriptions.
Many pharmacies will have their own rewards programs to get cash back on your prescriptions. However, it may take awhile to rack up enough points for free meds. If you go to your grocery store's pharmacy, you might be eligible for cash back on your scripts with Ibotta. Sign up today and get free $10 added right to your account. You can even combine it with whatever rewards program your grocery store's pharmacy has for ultimate savings bundling.
Save on medication by paying the Canadian price at YouDrugstore.com.
Youdrugstore.com is an online Canadian pharmacy that provides Americans and others around the world with access to medication at the same prices most Canadians pay.
Why are drugs so much cheaper in Canada you ask? Because the drug prices in Canada are regulated. Which means they can't sell medications at any price they want like they do in America.
It is pretty amazing actually. It is 100% legit, licensed and certified pharmacy with the intent to help everyone around the globe save money on the medications they need to live a full joyful life. They have great reviews, high customer satisfaction, and free shipping on any order of $100 or more. Check out more about youdrugstore.com here.
Related Posts:
How To Save $500 Dollars A Month
86 Genius Tips To Save Money Every Day
Tips For DIY Yard Cleanup And Landscaping On A Budget
How To Create A Budget When You Are Horrible With Money
5 Simple Steps To Get Your Finances On Track To Financial Freedom In 2018
Find free dental clinics.
Did you know you can go to the dentist for free? You can go to dental schools in your area to find free teeth cleaning and other services. You can also search online using the ADA search tool to find a variety of dental clinics near you, then call in to see what services they offer for free.
You can surprisingly get a lot for free.
Thanks to the Affordable Care Act, nearly all of us who have insurance are entitled to certain preventive services free of charge, as long as we stay in our insurance network. What you can get for no cost may surprise you: blood pressure testing, breast-feeding support, colonoscopies, depression screening, nutrition counseling, and vaccinations. Check out the full list of eligible services at healthcare.gov.
TalkAboutRX.org is another great resource with a list of Prescription Assistant Programs to help you acquire free medications (or at an extremely great discount).
What other techniques have you used to save money on healthcare? We would love to hear more from you in the comments below!
Sign up to get your free budget planner!
Effectively manage your finances and grow your savings.
---
Resources That I Can't Live Without
Below are my top recommendations for saving money, making money and living a more frugal and sustainable lifestyle.
Nielsen: Nielsen will pay you for your internet usage. All you have to do is download their app and register your devices. It is noninvasive, will not impact your device's performance and is 100% secure. Then you get rewarded for using the internet like you do any other day! I currently have it installed on all of my devices and it is nice for a little extra income.
HealthyWage: You can participate in individual weight loss challenges where you set a specific goal using their calculator and get paid when you reach that goal. There are also jackpot challenges where you compete as an individual or as a team and if you win you can split the jackpot, or step challenges where if goals are met you can split the pot of earnings.
Qoins: Qoins is an app that saves up your spare change from purchases into a savings account. Then it will pay off any debt accounts that you tell the app to send the payments to from your spare change savings account. You'll also get $3 with this link ;).
Spent: Spent is a simple, intelligent and FREE expense management app that pays you cash back for virtually everything you buy. This app will learn from you to help you organize your expenses and gives you cash back for your purchases.
Ibotta: Get cash back for scanning your receipts or shopping through the app online. Sign up with my link to get $10 cash back on Ibotta.
Dosh: All the perks of a cash back credit card without having to actually get one! Just link your current cards to the app and get cash back! No receipt scanning, no waiting for the bank to approve your rebate, nothing but instant cash back!
Personal capital: One of the best 100% free finance tracking apps with no hidden fees. What makes Personal Capital so great is that it sync your spending, saving and investing all in one app.
HelloFresh: We get 3 meals a week for $30 for the first week and $60 every week after. I did extensive research when it came to meal delivery services to try and out of all of them, HelloFresh was the cheapest with most quality and with the most variety. We love HelloFresh, especially their Italian sausage orzo recipe! Get $30 off at HelloFresh with my link.
$5 Meal Plan: Try meal prepping with $5 Meal Plan, a weekly meal plan service that can simplify your meal planning beyond belief for just $5 a month and for free for the first 14 days. If you have a specialized health need, they have several specialized meal plans to tailor to those needs too.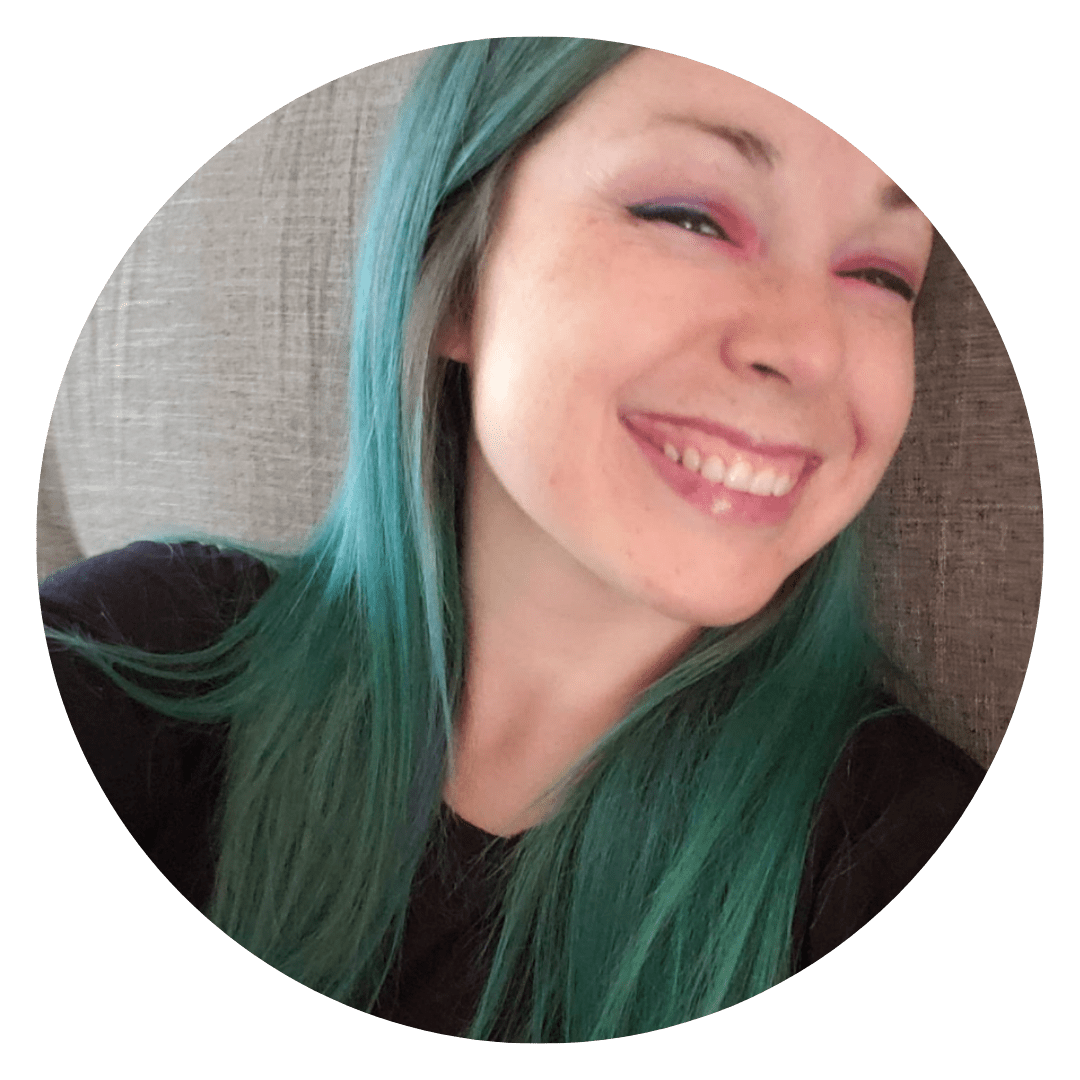 Daniella is the creator and author of iliketodabble.com. When their wife Alexandra and them aren't globetrotting or playing with their 7+ animals, they are dabbling and working towards a future of financial freedom.