Our website is supported by our users and contains affiliate links. We get paid when you purchase or sign up for anything through those links. Read the full disclaimer for more information.
Last Updated on October 27, 2020 by Yovana
You know all the hype that came out of nowhere about subscription boxes? And then all of a sudden there was a subscription box for absolutely everything under the sun from hot sauce to fitness accessories. There are even subscription boxes for free samples and other free stuff.
Yep, you heard me right. Free stuff.
With the rise of digital marketing and social platforms came the rise of free stuff. People love free stuff and free samples so companies use that to their advantage. They send you something to sample, review, and you get it for free while they get free press.
There are other ways to get free stuff without having to do any work too. There are sites specifically tailored to those most thrifty at heart on the hunt for the most coveted freebies.
Not all of them are legit, but these are the ones you can count on.
Pin it for later!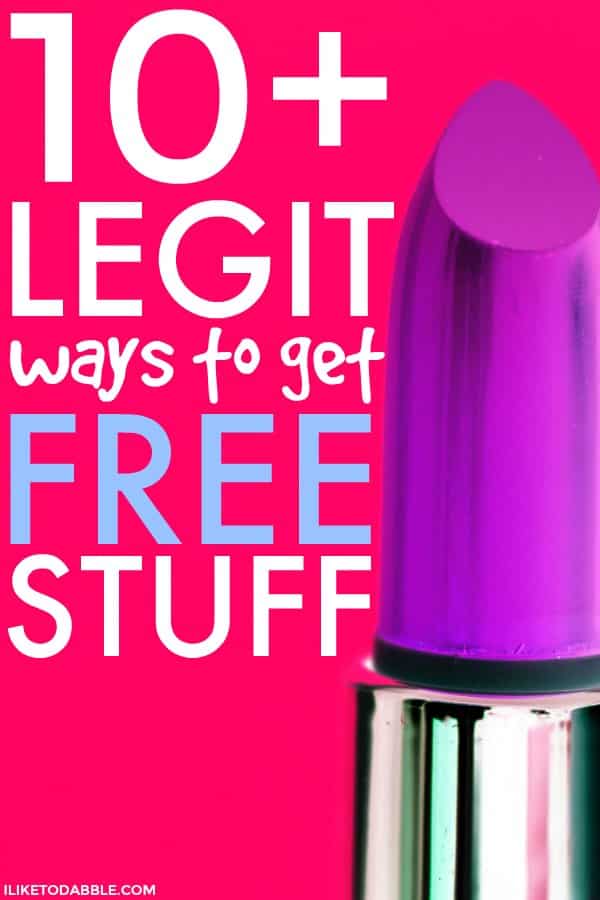 10+ Legit Ways To Get Free Stuff
There are tons of ways to get free stuff, both online and offline.
Test products for Toluna.
Toluna is actually a survey site but also can be utilized for freebies. Through their Test Product Program you can get free products. Some of these free sample products include beauty products, household products, electronics, toys, etc. All you have to do is after using it for a few days/weeks, fill out an online questionnaire describing your user experience of the product(s).
It's a win-win. You get the free stuff you want and Toluna get's their consumer opinion to use in further market research.
Find out more how you can take advantage of this awesome program here.
Related posts: 25 Clever Ways To Get Free Gift Cards (Visa, Amazon, PayPal, Xbox & More)
17+ Ways To Make Extra Money By Taking Online Surveys
How to Score Free Concert Tickets: 12 Ways to Get Free Concert Tickets
Get free stuff for promoting brands.
Have you ever heard of Heartbeat? Heartbeat will send you free products in return for your honest review.
Here's how it works: If you don't mind promoting some of the brands you love on social media, you can get a box of their products sent to your for free. You normally will have to post about the products on your instagram, facebook, twitter, youtube, or whatever the specific campaign requires. If you have enough of an online following, you can score a sweat payout on top of the free products!
Sign up for Heartbeat here.
Watch your emails on your birthday.
The average person is subscribed to at least 30 different sites and newsletters. An email subscriber list is a crucial way for business to communicate with their consumers and one of the top ways to convert sales. This includes sending exclusive deals to the email subscribers around the time of their birthday to encourage engagement and sales. So keep an eye out in your email inbox around your birthday for amazing deals like birthday coupons or a free coffee at Starbucks!
Related posts:
45 Life Hacks That Will Save You A Ton Of Money
How To Save Money On Healthcare
How To Shop Online And Not Pay A Dime
How To Make An Extra $1000 This Month With Your Phone
Take advantage of your local library.
The library isn't only for checking out books for free. You can also check out DVD's, CD's, PC and console games, board games and puzzles for free. Make sure you always bring back your checked out items to the library on time though to avoid any fees.
The local library is overlooked by many but can be quite the freebie hot spot. You can often find free classes going on at your local library as well. Some library's will also offer free passes to local museums and other local attractions.
Have you heard of DealDash?
DealDash is this awesome auction site where you can bid on items and end up getting them for close to free. Sorry guys, this one doesn't include 100% freebies but it is worth checking out. Items you can get for 95% savings include household items, jewelry, accesories, gift cards, furniture, luggage, kitchen items and so much more. It is almost like eBay except it is more real time with lightning fast auctions so the user ends up spending literally next to nothing.
How DealDash works is :
Each bid raises the price by $0.01.
The auction clock restarts from 10 seconds every time someone bids.
If no new bids are placed before the clock runs out, the last bidder wins. – On average you end up getting
Before you can take part in an auction you need to buy bids. Bids are currently on sale for 14¢ each! This small fee makes the massive 95% off savings possible! Click here to find out more.
Surf the Free Samples Guide.
The Free Sample Guide is this awesome site where you can score freebies in a variety of ways from a free pastry at Panera to free trials for products such as contacts. I even found coupons on this site for freebies at Target. I don't know about you but I will take almost anything from Target if it is free, no joke. Other free samples I have come across on this site were free razors, kind bars and bounce products.
Check out the nonprofit Freecycle Network.
The Freecycle Network is a grassroots and nonprofit movement of people who give away their stuff for free in there local neighborhoods. It is about the concept of reusing each other's stuff and keep it out of landfills. There are thousands of groups on The Freecycle Network, so you are bound to find one in your local area.
I think this idea is genius as we move towards a no waste society to preserve this amazing earth we live on. Membership is free and if you would like to find out more how you can take part, click here.
Use rewards programs and cash back applications.
Rewards programs and cash back applications are great for a huge savings on your purchases along with freebies during certain promotions. They work for both online and offline purchases, depending on the program or app you are using.
There are some that use browser extensions to get you cash back while shopping online such as Ebates, some that require you to scan a receipt, and some that don't need anything from you besides linking your card or bank info to get you cash back without any further hassle.
Other sites like Ebates to help you get the most cash back are as follows:
Become a trusted reviewer for Amazon Vine
Amazon Vine is where you can get free stuff in return for your trusted review of new or pre-release items. Even though this program is by invite only there is still a chance for you to get a piece of the pie. Start leaving meaningful reviews on the products you purchase and use form Amazon and in due time you may get an email from Amazon inviting you to join the trusted review program known as Vine!
I even have some freebies for you
Head over to my freebies page to browse free printable planners such as workout and budget planners, along with helpful resource guides for creative money tips and blogging.
What other ways have you utilized to get free stuff? I would love to hear more from you in the comments below!
Related posts:
86 Genius Tips To Save Money Every Day
10 Unknown Airbnb Hacks You Have To Try
Ways To Make Extra Money: 28 Ways To Make An Extra $100 Every Day
Subscribe to get your free list of side hustles you can start this week!
Claim your free list of side hustles + tons of helpful resources to get started!
---
Resources That I Can't Live Without
Below are my top recommendations for saving money, making money and living a more frugal and sustainable lifestyle.
Nielsen: Nielsen will pay you for your internet usage. All you have to do is download their app and register your devices. It is noninvasive, will not impact your device's performance and is 100% secure. Then you get rewarded for using the internet like you do any other day! I currently have it installed on all of my devices and it is nice for a little extra income.
Trim: Trim will negotiate lower bills for you without you ever having to do a thing besides entering your bill and bank info when you sign up. Trim negotiated a savings amount of $17.40 a month on our AT&T bill. This will put us on track for a yearly savings of $208.80 just from lowering our cell phone bill with no consequence or loss of quality!
Cashback Research: Great for finding surveys you might actually qualify for and make up to $75 per survey.
Ibotta: Get cash back for scanning your receipts or shopping through the app online. Sign up with my link to get $10 cash back on Ibotta.
Personal capital: One of the best 100% free finance tracking apps with no hidden fees. What makes Personal Capital so great is that it syncs your spending, saving and investing all in one app.
SurveyRewardz: With SurveyRewardz, you not only can earn gift cards for answering surveys but you can also earn money to withdraw to a PayPal account, virtual Visa gift card or an actual CHECK.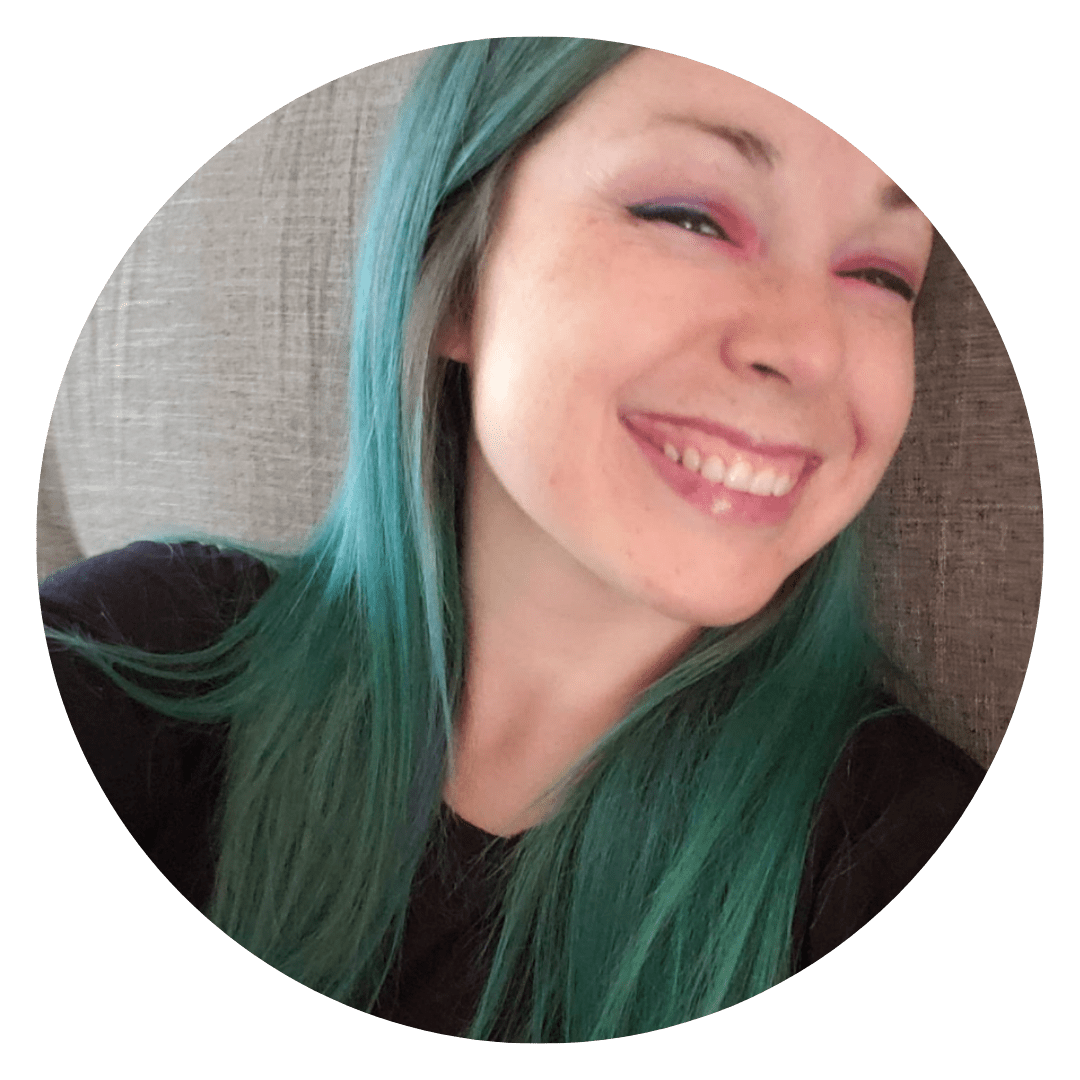 Daniella is the creator and author of iliketodabble.com. When their wife Alexandra and them aren't globetrotting or playing with their 7+ animals, they are dabbling and working towards a future of financial freedom.