This page contains affiliate links and we may receive compensation when you click through, purchase or sign up for anything through those links. Read the full disclaimer for more information.
Last Updated on August 9, 2019 by Daniella
When the bills seem like they come at an overwhelming rate, it may be hard to realize how much you can cut monthly from those bills. Being able to lower your monthly bills depends on how much you are willing to cut from your daily routine.
Cutting the cost of your bills is only possible when you cut out the things you don't need and the habits that no longer serve you. Thinking differently about your finances will open you up to a whole new world and what is possible in that world!
You don't have to make any sort of huge, life altering changes either. Just start small and go from there.
When you change your habits little by little, anything is possible.
Pin it for later!

Unplug what you are not using.
Unplug your computer or laptop when you aren't using it or when it doesn't need to charge. You can waste up to $631 dollars a year on energy costs by leaving computers and laptops plugged in all the time.
Check out these energy saving outlets that also include timers so when you aren't using what is plugged in, after a certain amount of time (whatever you set it to) the power completely shuts off from those sources. These can also make your home safer but shutting off curling irons, coffee makers, and other fire hazards!


These will also help you control how much power you are using, which brings me to the next way to lower your monthly bills.
Control your usage and consumption.
Control your usage of water by installing low flow faucets and shower heads. Water the lawn only when absolutely needed due to droughts. Use the microwave instead of the oven. These habits will help lower your monthly water and gas bills.
This app will negotiate lower rates on your cell phone and internet bills.
Try out Trim to save even more money on monthly expenses and bills. Trim will negotiate lower bills for you without you ever having to do a thing besides entering your bill and bank info when you sign up. Trim negotiated a savings amount of $17.40  a month on our AT&T bill. This will put us on track for a yearly savings of $208.80 just from lowering our cell phone bill with no consequence or loss of quality! See how much Trim can save for you here.
Get your budget in order.
Writing everything down is the best solution I have found to stay on track and stick to a budget. This is why I created a budget planner and tracker printable that can be used to create a budget from scratch with little to no effort! All you have to do it fill it out every month to help you stick to that budget.
Sign up to get your free budget planner!
Effectively manage your finances and grow your savings.
Keep in mind that everyone has different financial needs depending on their financial situations. There may be some sections and categories in this planner that may or may not apply to you. There may also be some additional sections and categories that apply to your financial situation but are not included in this freebie planner.
Click here to learn more on how to create an effective budget even when you are horrible with money, and how to use this wonderful planner to your advantage!
Have you tried going solar?
There are tons of people these days converting their electricity to solar by installing solar panels on their homes or in their lawns. Check out this solar savings estimator by Project Sunroof that will tell you how much you will save on your electric bill by going solar. In my area, I would save $6,000 over a 20 year solar lease by going solar. And we are definitely thinking about it! Check out these amazing deals on solar panels, solar panel start kits, charging stations and even entire grids!
Not ready to fully go solar or spend anything over $1-$10 on solar implementations? No problem, start small and then go from there.
Bargain hunt like crazy.
Whether it is shopping online or planning a vacation, never stop bargain hunting. Bargain hunting saves you more money than you can imagine. Don't ever cave to paying full price on anything. There are tons of amazing things you can find at Dollar Tree that are just as good as what you will find at Pier 1. Check out all the creative things people come up with on Pinterest with only Dollar Tree items!
Don't get stuck with a ginormous travel bill. You earned some time off, but don't deserve to pay what it actually costs. Check out Expedia, we did! Because of Expedia, we are able to travel to New Orleans for a full week during Halloween for a 3rd of what everyone else is paying.
Also check out my article on travel hacking with loads of tips to travel for next to nothing or even free!
Don't overpay on your bills.
You may be overpaying on your phone bill. Make sure you only choose what you need on your phone package such as not choosing the highest data package when you don't use that much data.
Don't be a sucker.
Don't ever opt for the most expensive package on any maintenance packages whether it be your cable and wifi, car, lawn, renovations or home security.
Consolidation vs. Refinancing
Loan consolidation and refinancing are not the same thing. Debt consolidation just means lumping your loans together in one. Let's say you have 2 student loans, consolidate them into 1 to make the payments easier. Loan consolidation can simplify your payments but doesn't often save you money. Refinancing your loans can save you money by lowering your interest rate.
If you own a business, track your expenses.
Quickbooks is amazing accounting software that can make running your small business easy, fast and most importantly: secure. You can easily track your expenses with it's many low hassle features. This way you are always making the right business decisions and don't get stuck with massive bills and debt in the long run!
Spend less time on accounting and more time doing the work you love.
"This is why we can't have anything nice!"
Lower your monthly bills by taking care of your things. The more you perform regular maintenance on your vehicles and home, the less you end up paying in repair costs.
Cut the cable.
Who uses cable anymore? Seriously?
All the good shows are on Netflix, Hulu and Amazon these days anyway.
Spend less on groceries.
You can save on food and grocery shopping by scanning your receipts with Ibotta! Sign up today and get a $10 welcome bonus!
There are tons of other amazing ways to save on groceries. You can find financially conscious ways when grocery shopping like using a calculator as you go. You can also see what amazing deals you can get at the farmer's market or with delivery meal plans. Check out them all here.
Plan your meals!
Have you heard of $5 Meal Plan yet? Well, it is pretty amazing. $5 Meal Plan is a weekly meal plan service that can simplify your meal planning beyond belief. For just $5 a month, you will get a delicious meal plan that only costs $2 per person (at the most). Most of the time, it ends up being less per person. The best thing is they have tons of specialty meal plans to chose from so if you have a specific health need that has to be met, no problem!
You can try $5 Meal Plan 14 days for absolutely free! Check it out!
Utilize cash back applications.
Cash back applications are great for when you tend to more of an online shopper. If you tend to make large purchases online like I do for my blog's hosting, for example. I get $10 cash back just by paying my web hosting bill with Ebates.
Other sites like Ebates to help you get the most cash back are as follows:
Pay your bills on time.
Not paying bills on time come with some nasty fees. When I first started on paying off my student loans, I was not good with my money at all and often missed the deadline. This came with having to pay double most of the time and the high interest I had on my loan did not help all all. It could have been prevented by paying on time, which is why automatic payments come in handy if you have enough in the bank.It will be easier to pay your bills on time when you track your finances.
Want to pave the way for a future of financial freedom? Get loads of tips that I use every day to make extra money and save extra money as I prepare for mine!
The Money Tips Master List
Sign up for the master list of money tips that I use to get in shape for a future of financial freedom!
More ways to save money:

What other strategies have you used to lower your monthly bills? I would love to hear more!
Related:
10 Steps Closer To A Frugal Lifestyle
How To Save $500 Dollars A Month
How To Cut Your Grocery Bill In Half
How To Make $1000 By Losing Weight
15+ Ways To Make An Extra $100 Every Day
How To Score Free Concert Tickets
How To Shop Online And Not Pay A Dime
The Best Ways To Sell Your Stuff Online And Actually Make Some Money
10 Things You Are Throwing Away Your Money On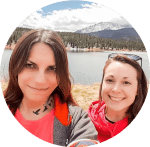 Daniella is the creator and author of iliketodabble.com. When her wife Alexandra and her aren't globetrotting or playing with their 7+ animals, they are hustling and working towards a future of financial freedom.