Our website is supported by our users and contains affiliate links. We get paid when you purchase or sign up for anything through those links. Read the full disclaimer for more information.
Last Updated on October 27, 2020 by Yovana
Millions of people love using Expedia to book their travel plans and I don't blame them. Expedia is one of the world's largest and most easy to use online travel agencies. You not only can find discounted prices for airfare, hotels and cars on Expedia but you can also find amazing deals on cruises, vacation rentals and things to do while on your trip. However, did you know you can save even more money by using a couple of lesser known Expedia travel hacks?
We ended up using Expedia last year for a spontaneous trip to New Orleans, LA for Halloween and it honestly saved our wallet's lives. If you don't already know, hotels in the French Quarter during Halloween average about $300 – $500 a night and go up to $1000 a night!
Those last minute deals made it possible for us to stay in the French Quarter through the entire week of Halloween for less than $90 per night.
How can you find cheap travel with Expedia travel hacks?
Everyone knows about the popular 'Bundle and Save' option on Expedia's site that can help you save more money on travel but there are so many more Expedia travel hacks that most people don't even know about.
Let's go through some of my favorites…
Pin it for later!
The Expedia Mobile App
There are some great features of the Expedia website, but the mobile app is where it's at. When you download the Expedia mobile app on your phone, you get an instant $25 off to apply towards your first trip.
By signing up as an Expedia member you also get access to Expedia+ Member Level Pricing. This will add an additional 10% off and up to 30% off on select hotels and other travel accommodations. As an Expedia member you will also be able to earn points when you book travel and be able to apply those points for future trips.
Related posts: 31 Ways To Save Money When You Travel
86 Genius Tips To Save Money Every Day
Book Expedia Travel Using Ebates
My absolute FAVORITE savings hack when purchasing anything online, including travel through Expedia, is by using Ebates. Ebates is an awesome savings app where if you make purchases online using the Ebates site or the browser extension, you can get up to 50% cash back.
The current promotion Ebates has for Expedia is 4% cash back when you navigate to Expedia through their extension or through the site itself. Combining that with some of these other hacks in this post can really add up!
If you sign up for Ebates with my link, you will get a free $10 applied to your cash back account that will be paid directly to your PayPal.
Expedia Coupon Codes
When you sign up for Expedia's email list on either the website or the app, you will receive various deals and coupon codes straight to your inbox. What is great about these is that they are 100% customized to what you normally search for and view on Expedia.
I was looking for deals in Sedona, AZ over Labor Day weekend yesterday. Immediately upon leaving the browser, I received an email from Expedia showing me the best air fares for Flagstaff, AZ for the same timeframe along with other discounted deals in the area.
Then a day later, I received this email from Expedia for $500 off or more for select packages. This is because Expedia wants to keep it's members engaged and what better way to do that than to constantly throw deals, discounts and credits in your face? Hey! I'm not complaining about it.
Daily Package Deals, 'Unreal Deals' and Hotels $99 or Less
Some of the best Expedia travel hacks you will find are within Expedia features such as their Daily Package Deals, a feature called Unreal Deals and their Hotels $99 or Less section.
Every day Expedia has daily package deals released from Midnight to Midnight the following day. The deals change daily so it is important to check the website, app or your daily Expedia emails. With the daily package deals you can find hotels and airfare up to 40% off.
Check here for more details.
The 'Unreal Deals' feature shows enormous saving options when you book flights and hotels together. When you book any of the Unreal Deals you get your hotel for free! Expedia travelers combined have saved $39,389,812 by adding a hotel to their trip.
On the Expedia website homepage, if you scroll down you will see the 'Hotels for $99 or Less' option. This will show you the participating hotels with rates at $99 or less through Expedia. It is almost impossible to find hotels these days with reasonable pricing (one of the reasons why so many have so many have switched to Airbnb for lodging). Which is why this feature is so useful!
Related posts: 10 Unknown Airbnb Hacks You Have To Try
Three Ways Driving With Uber Can Help You Save Up For A Trip
High Cost Of Living: How Do People Afford To Live In Expensive Areas?
Last Minute Deals
One of my favorite features of Expedia has to be their last minute deals option. We love this because since we work remote, we like to get away spontaneously from time to time. So I check the last minute deals to see if there are any fun adventures available short notice. Sometimes you can find even cheaper prices when it's last minute on Expedia. Weird, I know!
Click here to see last minute deals
Expedia Rewards
The point of travel hacking is using travel reward points right? As an Expedia member, you will be able to earn reward points on all your travel bookings through the site or app. You can then apply these rewards points to any future travel on Expedia.
Better yet, use a travel rewards card when booking through Expedia for ultimate rewards stacking.
Related posts: 45 Life Hacks That Will Save You A Ton Of Money
12+ Side Hustle Ideas To Make Extra Cash This Month
10+ Legit Ways To Get Free Stuff
Expedia Free Extras
Expedia has this really cool feature that was developed by their partnering hotels where you actually get free stuff! Expedia free extras are pre-selected, guaranteed by the hotel and available to everyone.
In order to get your Expedia Free Extras, click here to select from the list of destinations or search for one. Then look for hotels marked with a green present icon to find your special offer.
What are you waiting for? Check out some great deals you can snag on Expedia today!
---
More ways you can save money on travel:
---
Resources That I Can't Live Without
Below are my top recommendations for saving money, making money and living a more frugal and sustainable lifestyle.
Nielsen: Nielsen will pay you for your internet usage. All you have to do is download their app and register your devices. It is noninvasive, will not impact your device's performance and is 100% secure. Then you get rewarded for using the internet like you do any other day! I currently have it installed on all of my devices and it is nice for a little extra income.
Swagbucks: Swagbucks is where you can earn points called swagbucks or SB that transfer into real dollars. Earn money by taking surveys, shopping online, watching videos, discovering content or downloading other apps. Every 100 SB = $1.00 USD.
Cashback Research: Get paid up to $75 per survey and $150 per clinical study. Sign up with my link to get $5.
HealthyWage: You can participate in individual weight loss challenges where you set a specific goal using their calculator and get paid when you reach that goal. There are also jackpot challenges where you compete as an individual or as a team and if you win you can split the jackpot, or step challenges where if goals are met you can split the pot of earnings.
Ibotta: Get cash back for scanning your receipts or shopping through the app online. Sign up with my link to get $10 cash back on Ibotta.
Dosh: All the perks of a cash back credit card without having to actually get one! Just link your current cards to the app and get cash back! No receipt scanning, no waiting for the bank to approve your rebate, nothing but instant cash back!
Stash: Stash consists of ETF's for a minimum investment of $5. You automate your daily, weekly or monthly investment, track your retirement and tons more. Get $5 of Stash today with my link.
HelloFresh: We get 3 meals a week for $30 for the first week and $60 every week after. I did extensive research when it came to meal delivery services to try and out of all of them, HelloFresh was the cheapest with most quality and with the most variety. We love HelloFresh, especially their Italian sausage orzo recipe! Get $30 off at HelloFresh with my link.
$5 Meal Plan: Try meal prepping with $5 Meal Plan, a weekly meal plan service that can simplify your meal planning beyond belief for just $5 a month and for free for the first 14 days. If you have a specialized health need, they have several specialized meal plans to tailor to those needs too.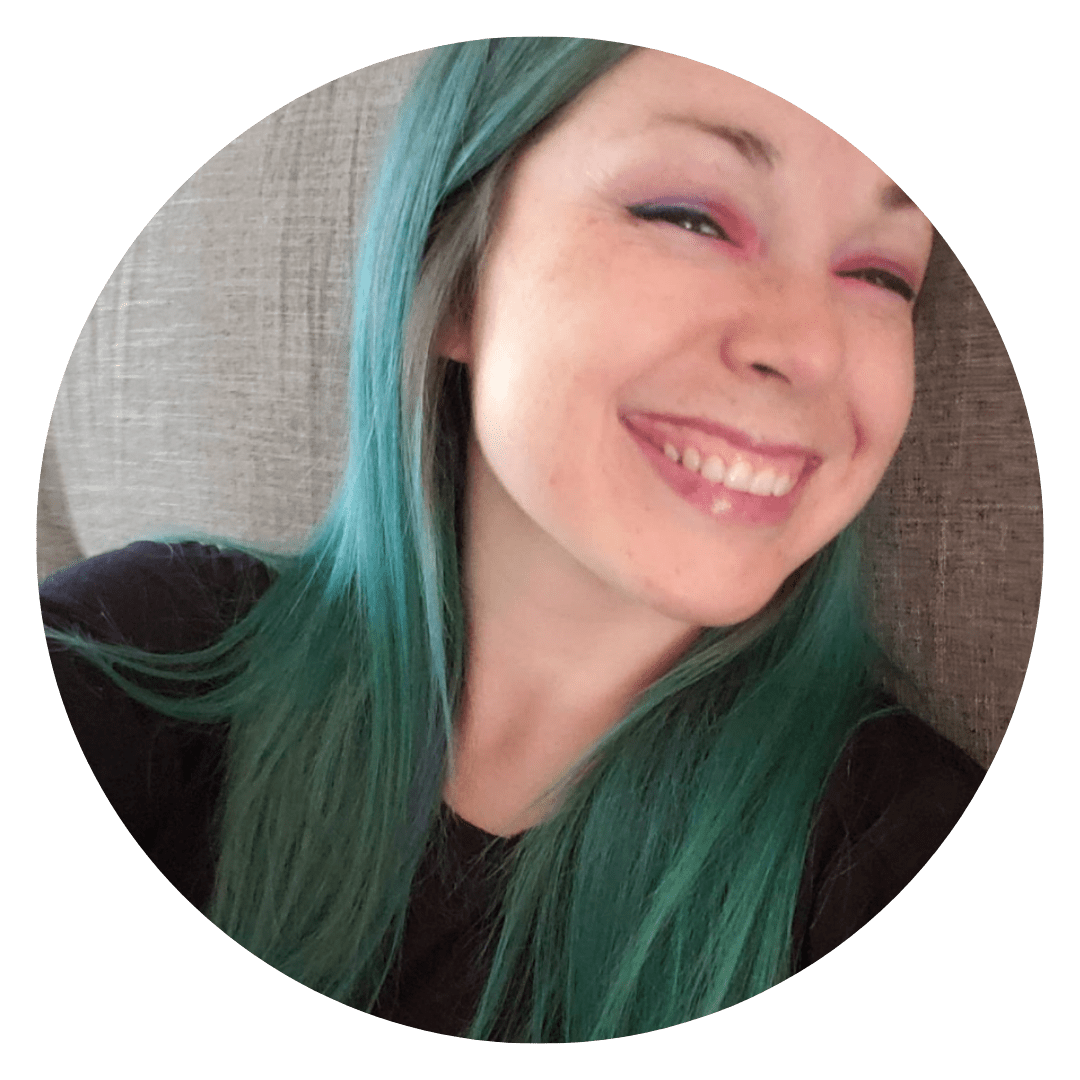 Daniella is the creator and author of iliketodabble.com. When their wife Alexandra and them aren't globetrotting or playing with their 7+ animals, they are dabbling and working towards a future of financial freedom.