Our website is supported by our users and contains affiliate links. We get paid when you purchase or sign up for anything through those links. Read the full disclaimer for more information.
Last Updated on October 27, 2020 by Yovana
Are you a life hacker? If so, you probably know how useful it is to get crafty and find new and easier ways of doing things. If you innovate small everyday things, you can transform your life. Life hacks don't just save time, they save money too.
It might blow your mind to know you don't have to spend money on cleaning supplies but instead combine everyday products in your kitchen and garden for a natural solution. Or you might be surprised to learn that you can solve 99 problems with a lemon. Well there is more where that came from.
Pin it for later!
Here are 45 life hacks to save money!
There are a million of different ways to get creative about how you save your money. One of my favorite ways to save money is with a nice, nifty life hack. I didn't want to limit this to one category of life hack either, so I gave you multiple categories of life hacks. Hack your heart out!
Cleaning Hacks
1. Clean with vinegar instead of buying cleaning products. Use half vinegar and half water for counter tops while using 1 part vinegar and 9 parts water for cleaning the shower.
2. Dry your windows with newspaper to prevent streaks.
3. Don't buy wood polish. Mix olive oil and lemon to create your own all natural wood polish.
4. Clean silver jewelry with toothpaste. Scrubbing with toothpaste can clean off the dull pieces of silver leaving the original sheen.
5. Remove carpet stains with vodka. Rubbing alcohol works too.
6. Never buy a bowl scraper, use a takeout lip instead (cut in half and scrape).
7. Make your margaritas in your coffee thermos. You don't need a shaker, use a thermos instead.
8. Clean rust with a potato and salt. Scrub the rust off of pots, pans and anything else using potato and salt.
Related: How To Save $500 Dollars A Month
10 Steps Closer To A Frugal Lifestyle
86 Genius Tips To Save Money Every Day
Automotive Hacks
9. Cover up scratches with nail polish. Don't buy expensive car paint or markers, use your household nail polish instead.
10. Get a mesh bungee. Hook a mesh bungee to your ceiling for extra storage.
11. Face the car east when parking to defrost windscreen the next morning.
12. Use a plunger to remove small dents.
13. Get a multi USB power through your cigarette lighter. Charge as much as you want!
---
Side note: If you need some helpful resources to keep you organized (not just financially but in all areas of life), accountable and want to have some fun while doing it, you should check out my GYST (Get Your Shit Together) Printable Bundle! This bundle has everything from monthly budget planning sheets to goal setting sheets, journal prompts, debt tracking coloring sheets, savings goals color sheets, meal planner sheets, cheat sheets, and more!
---
Lawn-care Hacks
14. Spray cooking spray on your lawn mower. This will prevent clumps of grass from clinging to your mower blades.
15. Invest in evergreens for your lawn trees of choice. They are low maintenance and you will never rake again.
16. Plant citronella to keep mosquitoes away.
17. Sprinkle coffee grounds or citrus peels to keep lawn pests/critters away. Apparently they can't stand the smell.
Related: Tips For DIY Yard Cleanup And Landscaping On A Budget
High Cost Of Living: How Do People Afford To Live In Expensive Areas?
Household Hacks
18. Use a lint roller when dusting lamp shades.
19. Throw ice cubes in the dryer to get wrinkles out of clothes.
20. Throw a lemon in the garbage disposal to break up grease and grime. It will leave your kitchen smelling wonderful too.
21. Use old folder holders for extra cabinet storage. Hook them to the cabinet door and store spray bottles, oils, pot holders, cooking accessories and much more.
22. Remove stains with toothpaste. Another great use for toothpaste!
Grocery Store Hacks
23. Always buy cheese in the deli section. Never buy cheese from the fancy artisan display section, unless you want to spend a lot of money.
24. Take fewer trips to the grocery store throughout the week and the less you are likely to spend.
25. Scan your receipts with Ibotta to get cash back for your grocery shopping. You can get $10 if your sign up through my link.
26. Meal prep on Sunday for the week ahead. This one will save you money, time and calories. Try meal prepping with $5 Meal Plan, a weekly meal plan service that can simplify your meal planning beyond belief for just $5 a month and for free for the first 14 days.
27. Try a meal delivery service if you can't get the time to shop and plan your meals. It ends up being cheaper than grocery shopping, depending on where you shop. We recently signed up for HelloFresh and love it! We get 3 meals a week for $30 for the first week and $60 every week after. I did extensive research when it came to meal delivery services to try and out of all of them, HelloFresh was the cheapest with most quality and with the most variety. Get $30 off at HelloFresh with my link!
Related: How To Cut Your Grocery Bill In Half
Money Hacks
28. Get paid for your internet usage with Nielsen. All you have to do is download their app and register your devices. It is noninvasive, will not impact your device's performance and is 100% secure. Then you get rewarded for using the internet like you do any other day! I currently have it installed on all of my devices and it is nice for a little extra income. Check it out here.
Once you install their app, you will automatically be entered into their monthly sweepstakes. Nielsen gives away $10,000 every month to their lucky sweepstakes winners!
29. Automate your savings with Digit. I have saved over $2,000 with Digit alone. Digit automatically saves money for me based on my spending habits, scheduled bills and how much money I have available. This unsettles some people that an app has access to their money like that but it uses 256-bit encryption so I know my data is secure. Learn more about Digit here.
30. Lower your monthly bills with the Trim app. Trim will negotiate lower bills for you, for real. Trim saved us $66 on our AT&T bill so far from signing up for Trim about a month ago from writing this post.
31. Earn money on Swagbucks in your spare time. Swagbucks is where you can earn points called swagbucks or SB that transfer into real dollars. Earn money by taking surveys, shopping online, watching videos, discovering content or downloading other apps. Every 100 SB = $1.00 USD. Use the Swagbucks Swagbutton every time you shop online and get $10 bonus upon install. The Swagbutton extension gives you the applicable coupons for whatever site you are browsing on.
What better way to keep track of expenses and save money than with a fun and FREE budget planner!? Writing everything down is the best solution I have found to stay on track and stick to a budget. This is why I created a budget planner and tracker printable that can be used to create a budget from scratch with little to no effort! All you have to do it fill it out every month to help you stick to that budget.
Sign up to get your free budget planner!
Effectively manage your finances and grow your savings.
Keep in mind that everyone has different financial needs depending on their financial situations. There may be some sections and categories in this planner that may or may not apply to you. There may also be some additional sections and categories that apply to your financial situation but are not included in this freebie planner.
Related: How To Create A Budget When You Are Horrible With Money
5 Simple Steps To Get Your Finances On Track In 2018
15+ Ways To Make An Extra $100 Every Day
17+ Ways To Make Extra Money By Taking Online Surveys
How To Make An Extra $1000 This Month With Your Phone
Beauty and Skin-care Hacks
32. If you use powder, mix a shade darker with baby powder to make it last longer. Same for foundation with mixing a shade darker with moisturizer.
33. Remove makeup with olive oil. It is good for your skin and won't hurt your eyes.
34. Use chap stick instead of cuticle cream. Chap stick contains the exact same ingredients as cuticle cream, for a fraction of the price.
35. Use chap stick with SPF on the part in your hair to prevent from scalp sunburns.
36. Run a dryer sheet through your hair to get rid of static electricity.
37. Combine olive oil and sea salt for a DIY body scrub.
Health Hacks
38. Always take the stairs. This comes in handy when there are long lines for the elevator at lunch time.
39. Go for the more colorful picks when eating fruits and vegetables. The more color, the more nutrients.
40. Drink a gallon of water a day to stay hydrated, boost your metabolism and clearer skin.
41. Eat protein in the morning to fuel for a busy day.
42. Drink baking soda mixed with water to flush toxins from your system.
Related: How To Save Money On Healthcare
Pet-care Hacks
43. Wash your pets with peppermint and water to kill fleas naturally.
44. Use cardboard boxes for cat forts instead of buying any at the store!
45. Pour a couple drops of olive oil into your pet food if your pet is lacking appetite.
Related: How To Save Money On Pet Care
How Much Does It Really Cost to Own a Pet?
What are some other life hacks you know of? Please share your life hacks in the comments below!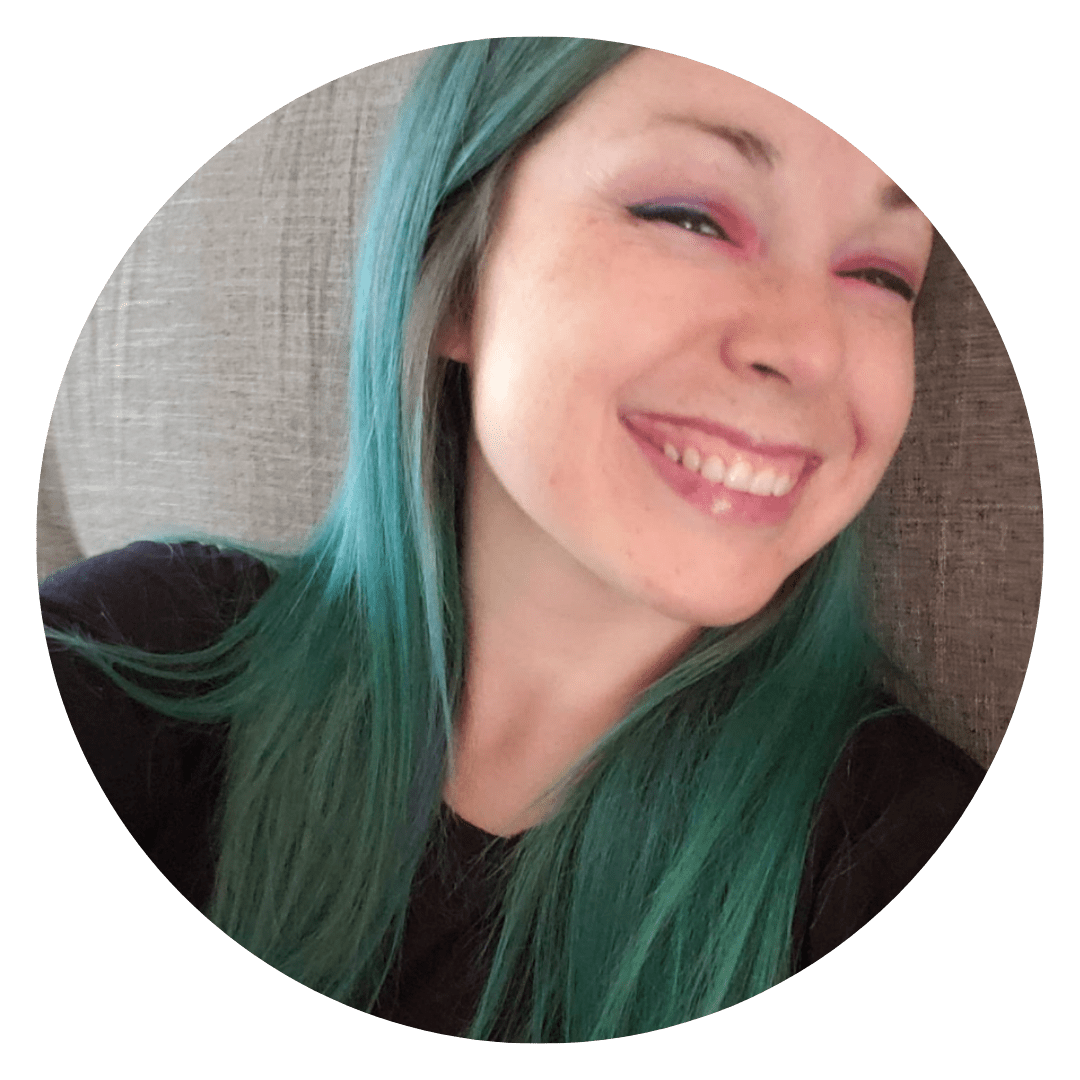 Daniella is the creator and author of iliketodabble.com. When their wife Alexandra and them aren't globetrotting or playing with their 7+ animals, they are dabbling and working towards a future of financial freedom.