Our website is supported by our users and contains affiliate links. We get paid when you purchase or sign up for anything through those links. Read the full disclaimer for more information.
Last Updated on October 27, 2020 by Yovana
Having been someone who traveled frequently for work and now get to travel often for leisure, I find myself getting asked 'How can you afford to travel?' or 'How do you save money on travel?'. There is no secret magic answer to this. I will not tell you a fail-proof way to travel for completely free for the rest of your life. But I will show you how you don't have to be rich to travel often!
I have found that a simple mindset while traveling along with some creativity and a willingness to step outside your comfort zone can help you spend less. If you choose less luxury and comfort and look to where the locals go, you don't have to try that hard to save money on travel.
You also don't need to 'slum it' if that isn't your thing. There are tons of luxury accommodations for a fraction of the price that anyone can gain access to. Just add a pinch of research and a dab of wanderlust.
So let's get to it then.
Pin it for later!
31 ways to save money on travel:
Plan Effectively
1. Create a travel budget. Following a simple travel budget will help ease your mind and your wallet. Setting a budget keeps you from overspending abroad and will save you a surprising amount of money. Not sure where to start? Grab my free travel budget planner where you enter your estimated vs actual expenses for transportation, lodging, food and entertainment items so you can easily track and stay within budget while you travel.
Sign up to get your free travel budget planner!
Enter your email and we will send it straight to your inbox!
2. Pack smart and light. It is important to pack only the essentials. If you are road tripping the lighter the cargo, the less wear and tear on your car and the less you will spend on gas. If you are flying, packing light will save you the expense of checking your bags as you can carry them on instead. Check TSA rules though so you don't break the 3-1-1 liquid rule and waste time getting singled out for an extra search.
3. Be flexible with your plans. Sometimes flights cancel, your bags get lost, the activity you booked fell through, or you got hurt or sick on your trip. Unfortunately things happen and it pays off to buy travel protection plans or insurance when you book.
4. Check multiple sites and apps. Check multiple sources for travel deals and packages. Clear your cache before each site so you see the best deals first.
5. Take note of the location before you book. Make sure the location is ideal for the activities you have planned. You don't want to end up spending more on transportation than the activity itself! You may also want to look up how the weather will be during your stay so you can plan accordingly.
6. Save money on travel with cheap destinations. Check out Forbe's list of 33 cheapest travel destinations of 2018. Not only are they cheap, they are fun too.
7. If you are a student or volunteer, look into getting a travel scholarship. Scholarships and grants are available for those who wish to either volunteer abroad our study abroad. Volunteer Forever has an intense list of 200 currently available scholarships and grants that you can apply for.
Related posts: Best Volunteer Organizations in Florida
12 Best Countries To Visit On A Budget
Three Ways Driving With Uber Can Help You Save Up For A Trip
Save Money on Airfare and Transportation
8. Earn miles with travel rewards credit cards. When opening travel rewards credit cards you usually have to meet a spending requirement like $1,000 in the first 3 months for 40,000 bonus points or similar to that sort of promotion. Then those points can be applied directly towards airfare, accommodations and transportation. My wife and I have been able to snag over $4,000 worth of free travel over the last 2 years using travel rewards cards.
9. Join your favorite airline's travel rewards program. Look up your favorite airline's rewards program and join it before you book. Once you book flights using your rewards account, you earn miles. You can then apply those miles to future flights to save on airfare or save them up for a couple of free flights.
10. Book your travel in the middle of the week.Tuesdays and Wednesday have shown to have the cheapest cost on flights. You may also want to avoid holidays and peak season.
11. Sign up for email lists. Sign up for your favorite airline brand's email list or budget travel site. Sometimes these sites have special promotions and last minute travel deals that you will only know in their emails.
12. Save money on travel with Expedia. With Expedia, you can bundle your flight, rental car and hotel accommodations for a fraction of the price if all bought separately. With every purchase you make through Expedia, you can earn points to go towards future travel. I currently have $40 credit pending to use on future travel from purchasing a rental car on our Pacific Coast Highway road trip.
Related post: Expedia Travel Hacks To Save More Money
13. Get cash back for travel with Spent Travel. If you book car rentals or flights using this new app Spent Travel, you can get cash back on all your travel transportation plans.
14. Download Ibotta. Click the 'Find Offers' option on Ibotta and select 'Travel' to get cash back at sites like Booking.com, Cheap-O-Air, Priceline, Hertz, and many others. You can also get cash back for scanning your receipts for gas, dining, shopping, etc through the app online. Sign up with my link to get an instant $10 cash credit added to your Ibotta account which you can withdraw as soon as you reach the $20 mark.
15. Save on travel costs by road tripping it.If you have a fuel efficient car, this could save you hundreds easily. Unfortunately, it takes way longer than flying. You can also get cash back on gas with a cash back credit card or any number of the apps mentioned in this post.
16. Browse Groupon travel packages. Groupon has some of the best deals I have seen for travel packages that include airfare and transportation and many of the packages are even all inclusive. That means you can book your entire trip through Groupon. I have seen 10 day international packages for as low as $500 on the app!
17. Transport vehicles. Why rent a car when you can drive and take a road trip for free? Companies like Autodriveaway ship cars across the country and use regular people like you and me to move their customers' cars from one place to another. If you are a driver for Autodriveway, you can potentially travel for free and get paid for it too.
Save Money on Lodging
18. Call the hotel directly. If you need to make last minute hotel accommodations and are looking to save, give them a call directly. Hotels want to fill all their rooms so if there are any open, they will most likely give you a discount on them.
19. Use Airbnb for killer savings on where to stay while traveling. If you haven't singed up for Airbnb yet, go ahead and do so here to get $40 off your next trip. Airbnb is the best way to rent unique accommodations and feel like a true local on even the lowest of budgets. Check out these 10 Unknown Airbnb Hacks You Have To Try to know the ins and outs of getting the most bang for your buck with this app.
20. Stay for free or get paid to house sit abroad with Trusted Housesitters. I have yet to try this out personally but have heard stories from others that are really inspiring. It is possible to stay for free while traveling and even get paid for it too! We plan to try this out ourselves before the end of the year.
21. Volunteer abroad with WWOOF. You can volunteer abroad for a program like WWOOF. You will live and learn on organic farms worldwide while having a blast doing it. I have friends that did this on a farm in California and loved it!
22. Check out the travel tab on Dosh. One of my favorite cash back apps Dosh has a travel tab that can earn you above average cash back on your hotel bookings. I got $40 cash back on a hotel in Mississippi that was about 50% cash back in that certain situation. Check out all their options here.
23. Stay with a local.Travel for free and stay with a local in their home on Homestay.
Related posts: How To Take An Unrealistic Road Trip On A Realistic Budget
86 Genius Tips To Save Money Every Day
How One Couple Ditched The 9 To 5 For Van Life
Save Money on Food and Entertainment
24. Look into city tourism cards. Depending on your itinerary, it might be worth the money to get a city tourism card to gain free entry to attractions, discounts at restaurants, free transportation, etc. They end up being much cheaper than what you would have spent on everything separately.
25. Look at dining and activities available on Groupon. Groupon is a great way to snag awesome deals on dining and activities for your trip.
26. Love going on tours? Try Isango to book cheap tours around the world!
27. Make it a group trip to make it easier and cheaper for everyone involved. Get $50 off when you book your group travel with Travelation. The best thing is, you get free cancellation during the first 12 hours!
28. Get cash back for dining out. I sound like a broken record but this is another tip about Dosh. Dosh is especially perfect for cash back when dining out as they have so many restaurants in the app eligible for offers, I can't keep count.
29. Look at 'Experiences' on Airbnb. Airbnb has a wonderful 'Experiences' feature where you can browse all the available experiences they offer in your chosen travel destination. Sounds like another perfect opportunity to use that $40 Airbnb credit with this link.
30. Don't dine out every night. Purchase and cook your own food wherever you are staying a couple nights here and there to save money. Dining out every night while traveling will burn through your money like crazy.
Related posts: How We Made $2,000 Per Month by Renting Rooms in Our House
10+ Summer Money Making Ideas For College Students
45 Life Hacks That Will Save You A Ton Of Money
Bonus Tip To Save Money On Travel:
31. Become a travel blogger or influencer. Did you know it is possible to travel the world and get paid at the same time through blogging? Well, it is very much possible and hundreds of bloggers achieve this every day. The ways travel bloggers travel the world for free are is if they land a sponsored trip or press travel. Bloggers can also make money while traveling for free by working remotely from their laptop using a variety of ways to make money on their blogs such as ads, affiliate marketing, sponsored posting opportunities, writing freelance articles, selling a product or service, or selling e-courses and memberships on their sites. You can also make money by writing for other blogs too.
If you have not yet started a blog and want to, or are having trouble with where to start, check out How To Create A Self Hosted WordPress Blog. If you sign up for Bluehost with my link you get a free domain, free site builders, free 1-click WordPress install, 24/7 support and all for only $2.95 a month!
Want to start a blog like this one? Sign up and I can help you out!
The Ultimate Blogger Freebie Master List
Sign up to get this master list of the top freebies for bloggers; free stock photos, checklists, courses, guides, planners, etc.
We have traveled more this past year that we have ever before. If it weren't for starting this blog about a year ago, I am not sure if we would have. Yes, we effectively try to save as much as we can while traveling but the extra income from this blog made it 100% easier.
What other ways and strategies have you use to save money on travel? Let us know in the comments below! I would love to see some other ideas out there!
---
Resources That I Can't Live Without
Below are my top recommendations for saving money, making money and living a more frugal and sustainable lifestyle.
Nielsen: Nielsen will pay you for your internet usage. All you have to do is download their app and register your devices. It is noninvasive, will not impact your device's performance and is 100% secure. Then you get rewarded for using the internet like you do any other day! I currently have it installed on all of my devices and it is nice for a little extra income.
Trim: Trim will negotiate lower bills for you without you ever having to do a thing besides entering your bill and bank info when you sign up. Trim negotiated a savings amount of $17.40 a month on our AT&T bill. This will put us on track for a yearly savings of $208.80 just from lowering our cell phone bill with no consequence or loss of quality!
Qapital: Automate your savings and your investing all in this easy to use app. You can set up your own custom rules for how you save and invest automatically. Set your rules and watch your wealth grow – maybe towards your next adventure!
Instacart: Shop for Instacart either as a driver or personal shopper and make money on your own time.
Ibotta: Get cash back for scanning your receipts or shopping through the app online. Sign up with my link to get $10 cash back on Ibotta.
Dosh: All the perks of a cash back credit card without having to actually get one! Just link your current cards to the app and get cash back! No receipt scanning, no waiting for the bank to approve your rebate, nothing but instant cash back!
Personal capital: One of the best 100% free finance tracking apps with no hidden fees. What makes Personal Capital so great is that it syncs your spending, saving and investing all in one app.
$5 Meal Plan: Try meal prepping with $5 Meal Plan, a weekly meal plan service that can simplify your meal planning beyond belief for just $5 a month and for free for the first 14 days. If you have a specialized health need, they have several specialized meal plans to tailor to those needs too.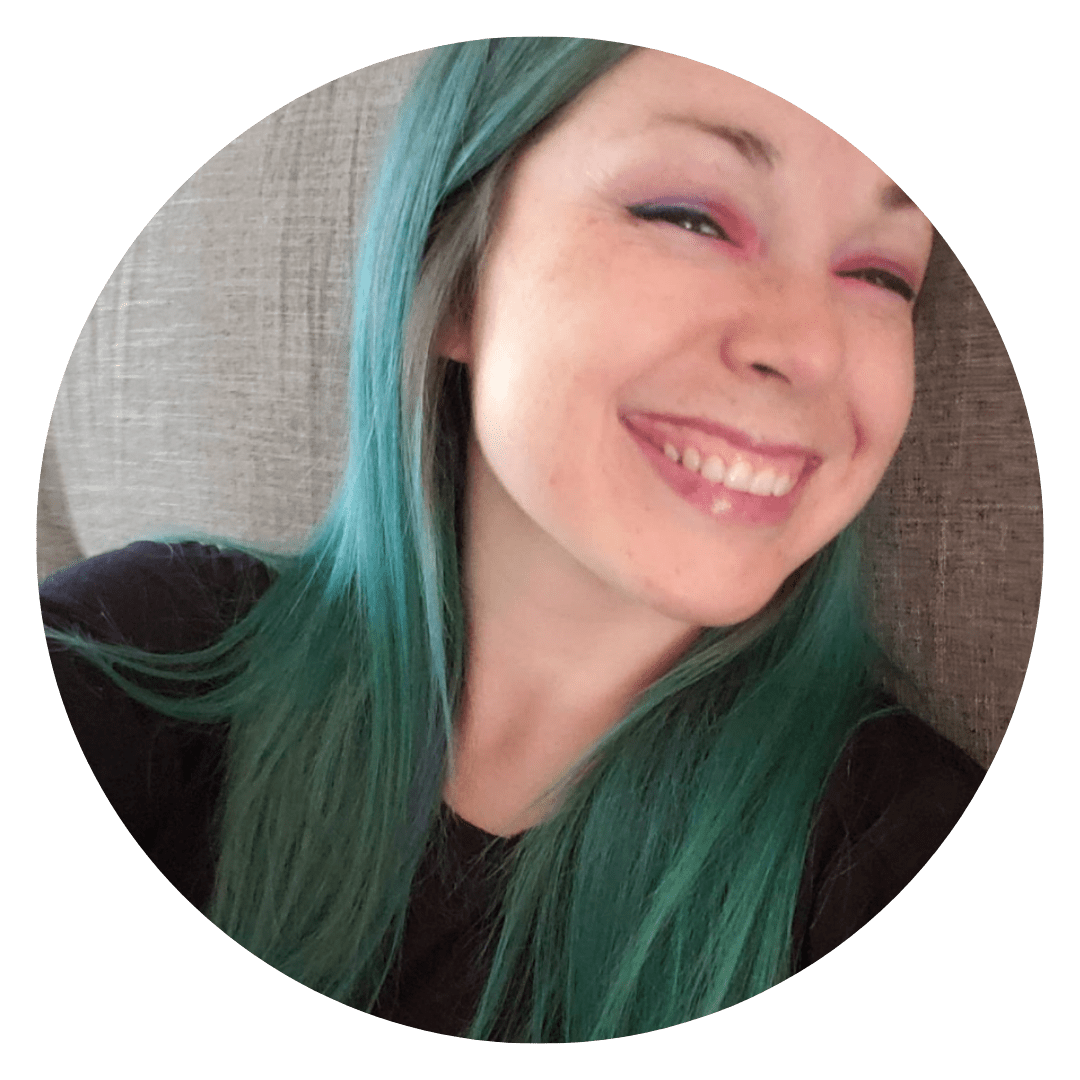 Daniella is the creator and author of iliketodabble.com. When their wife Alexandra and them aren't globetrotting or playing with their 7+ animals, they are dabbling and working towards a future of financial freedom.