Our website is supported by our users and contains affiliate links. We get paid when you purchase or sign up for anything through those links. Read the full disclaimer for more information.
Last Updated on November 30, 2020 by Yovana
This is a guest post from David at the Tiny House Society, a blog and dedication to inform more people about the tiny living movement.
Thinking about living tiny? Over the last several years, the tiny house movement has gradually gained momentum and a big online presence. This social movement is dedicated to living in a tiny home of approximately 500 square feet or less, and built either on wheels or a foundation. But less square footage doesn't mean lower in quality. In fact, living tiny is all about quality over quantity, and the simple goodness of less. Less "stuff" also means you have more time to focus on what means the most to you–be that hiking, crafting, or spending more time with family!
A quick browse through Pinterest using the keyword 'tiny house,' will provide you with page after page of gorgeous, quirky little homes. You'll soon find yourself daydreaming about these little guys and all of the lifestyle possibilities it could bring. Before you go too far down the rabbit hole, it's a good idea to consider the logistics of owning a tiny home. One common roadblock tiny house hopefuls run into is where to put their little home. Although the idea of finding a home for your tiny home might sound silly; the existence of tiny house laws make this an important part of the process for you to consider. Let's take a look at some of the best places where you can build a tiny house.
Spur, Texas
Known far and wide as the "first tiny house friendly town in America,"tiny homeowners here are welcomed to build any type of tiny their heart desires. While most places have a minimum build size, Spur allows you to build as tiny as you like! With wide, open prairies and a supportive community of tiny-loving people–how can we resist?
Green Bridge Farm, Effingham County, Georgia
Home to one of the more popular tiny house communities in the fifty states, this organic farm offers residents the chance to live in beautiful farmlands surrounded by trees. If you're interested in building your own tiny home on foundations, a plot of land at Green Bridge Farm will set you back about $50k.
Fresno, California
Fresno is the first city in the country to approve tiny houses on wheels in residential neighborhoods. While there are still regulations you'll need to abide to, this is a huge win for the tiny community as a whole (tiny homes on wheels are usually only permitted as caregiver units). Fresno is also a base for Yosemite National Park, which makes it a prime spot for wanderlusters.
Dandridge, Tennessee
Although restricted to a specific area of the town, Dandridge has finally given the initial approval to build tiny houses. The only requirement at the moment is that they must be built on permanent foundations. As a small town with big outdoor offerings, Dandridge is a great place to live tiny. Now who's ready to move down south?
Park County, Colorado
Dubbed "efficiency dwelling units," Park County requires tiny houses in their jurisdiction to be approximately 250 square feet. Although building codes must be met, this area is making huge strides in advocating for tiny living. If you're a big fan of mountains and wide open spaces–this could be the place for you!
Union Mills, North Carolina
This is another tiny-friendly location that doesn't require your home to be a minimum size. The area boasts beautiful views, as well as mountains and the beach only a car ride away! If you're interested in riding horses, there are plenty of stables and places to ride in the area. Country roads, take me home!
Briley Township, Michigan
Recently, this township created the term "Economy Efficient Dwelling" to refer to a tiny home between 240 and 500 square feet. While they haven't yet approved tiny houses on wheels, you can get approval for your home if it's built on a permanent foundation. If you enjoy the great outdoors and sports like fishing or snowmobiling, then this could be the perfect home for your tiny home.
Pima County, Arizona
Pima County officially allows tiny houses built on foundations in any zones that allow "detached single-family dwellings." While you'll need to have your tiny house inspected by the local municipality, the county has decided to waive certain building codes to accommodate tiny houses. On a side note, the dry climate of Arizona is a great location for a tiny home because there is a lower risk for mold. Tiny homes are particularly susceptible to mold because of the high amounts of vapor that are produced in smaller spaces (think steam from cooking and showering!)
The Takeaway
As you can see, more and more locations are embracing the tiny house community. Although not fully accepted everywhere, regulations are loosening and tiny houses are well on their way to becoming the future in affordable housing options.
Of course–tiny living isn't for everyone. If a walk in closet and ten person dining room table are a must-have, then living in a tiny house might not be for you. It's important to consider your current lifestyle before making the leap to tiny living. Downsizing isn't easy an easy task–it requires you to let go of all the things that clutter your life and living space. Although challenging, letting go of "stuff" is also incredibly rewarding. There are massive benefits to living a life focused on experiences rather than material things. And at the end of the day, living in a tiny home could be one of the biggest experiences of your life!
Now that you've read about some of the best places to build your tiny home; you can take the next step in your big, tiny house adventure!
Pin it for later!
---
Sign up to get your free budget planner!
Effectively manage your finances and grow your savings.
---
Related posts: How One Journalist Is Embracing Tiny Living From Her Sailboat
High Cost Of Living: How Do People Afford To Live In Expensive Areas?
How One Couple Ditched The 9 To 5 For Van Life
10 Green Eco Friendly Products On Amazon To Help You Live A More Sustainable Lifestyle
45 Life Hacks That Will Save You A Ton Of Money
5 Simple Steps To Get Your Finances On Track To Financial Freedom In 2018
---
Resources That I Can't Live Without
Side hustling to financial freedom takes some creativity. These are a few of my favorite sites and tools to save extra money and make extra money to help you get here.
Personal capital: One of the best 100% free finance tracking apps with no hidden fees. What makes Personal Capital so great is that it syncs your spending, saving and investing all in one app.
Nielsen: Nielsen will pay you for your internet usage. All you have to do is download their app and register your devices. It is noninvasive, will not impact your device's performance and is 100% secure. Then you get rewarded for using the internet like you do any other day! I currently have it installed on all of my devices and it is nice for a little extra income.
Stash: Stash consists of ETF's for a minimum investment of $5. You automate your daily, weekly or monthly investment, track your retirement and tons more. Get $5 of Stash today with my link.
Ibotta: Get cash back for scanning your receipts or shopping through the app online. Sign up with my link to get $10 cash back on Ibotta.
$5 Meal Plan: Try meal prepping with $5 Meal Plan, a weekly meal plan service that can simplify your meal planning beyond belief for just $5 a month and for free for the first 14 days. If you have a specialized health need, they have several specialized meal plans to tailor to those needs too​.
HealthyWage: You can participate in individual weight loss challenges where you set a specific goal using their calculator and get paid when you reach that goal. There are also jackpot challenges where you compete as an individual or as a team and if you win you can split the jackpot, or step challenges where if goals are met you can split the pot of earnings.
Inbox Dollars: Inbox Dollars will pay you to read emails, take surveys, play games, complete offers and much more. You basically get paid to play around on your phone to pass the time when you are bored. Did I mention they pay you an additional $5 just for signing up? Click here to read our full review of the app.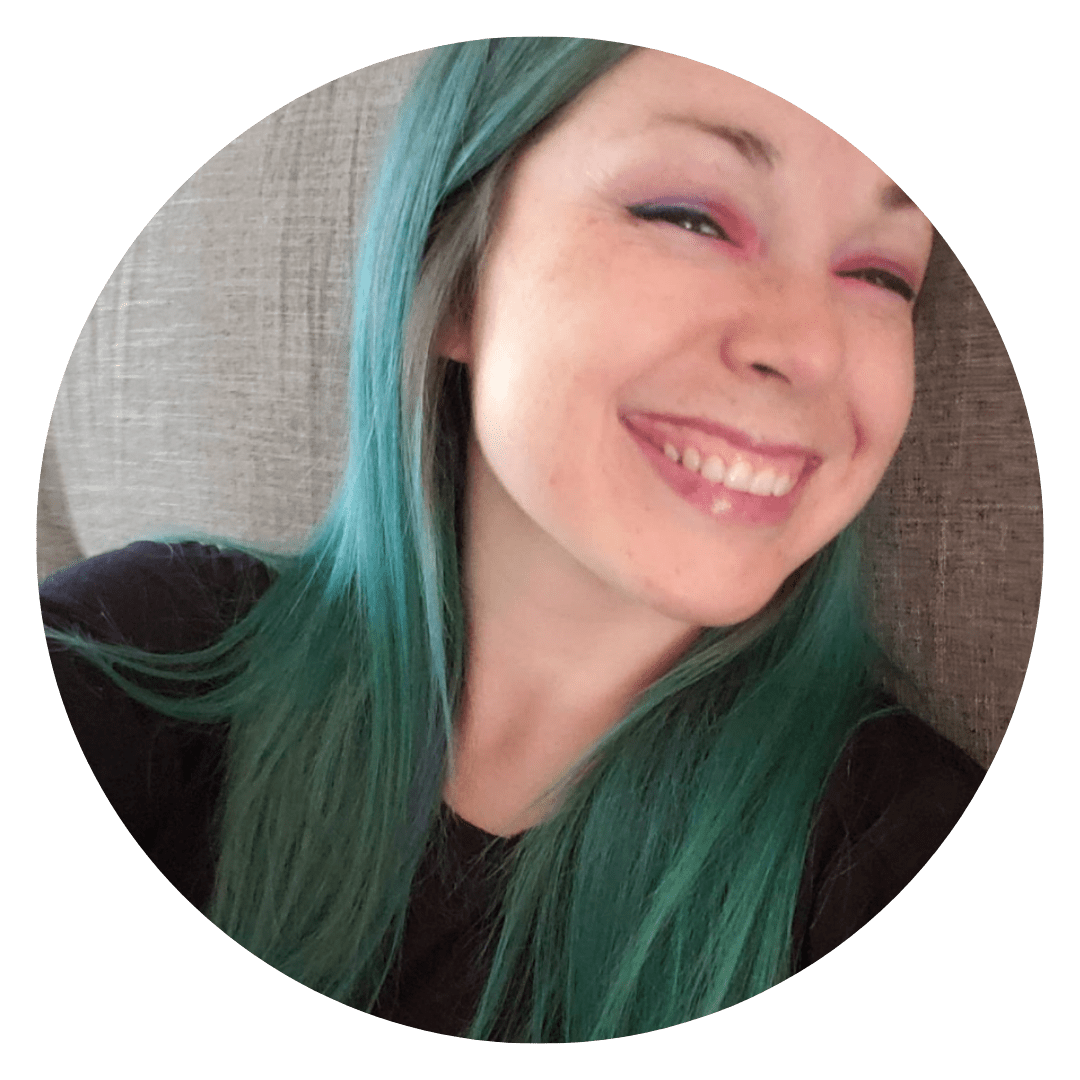 Daniella is the creator and author of iliketodabble.com. When their wife Alexandra and them aren't globetrotting or playing with their 7+ animals, they are dabbling and working towards a future of financial freedom.