Our website is supported by our users and contains affiliate links. We get paid when you purchase or sign up for anything through those links. Read the full disclaimer for more information.
Last Updated on October 27, 2020 by Yovana
Wouldn't it be nice to save up a substantial amount of money to fulfill all of your Pinterest travel board fantasies? Of course, that would be more than nice. It would be even better to save up some money to put away into an emergency fund for when unexpected expenses arise. If you save $500 dollars a month, you end up with an extra $6,000 a year.
It can relieve a huge amount of stress to know that you have enough money put away to be prepared for unexpected family and pet health emergencies, utility repairs such as the air conditioning or furnace repairs, or miscellaneous house and car repairs.
You can also save money by creating some side hustle income to put away directly into savings. Knowing you have extra money coming in and going directly into savings will end your paycheck to paycheck struggle and give you some comfort at night. You can create a blog for extra income to save and have a blast while doing it!
If you have not yet started a blog and want to, or are having trouble with where to start, check out How To Create A Self Hosted WordPress Blog. If you sign up for Bluehost with my link you get a free domain, free site builders, free 1-click WordPress install, 24/7 support and all for only $2.95 a month! You really can't beat that deal.
Here are some free blogging resources that have helped me on my blogging journey. Maybe they can help you too?
Here are some great ways to easily save $500 dollars a month to get ahead in your finances.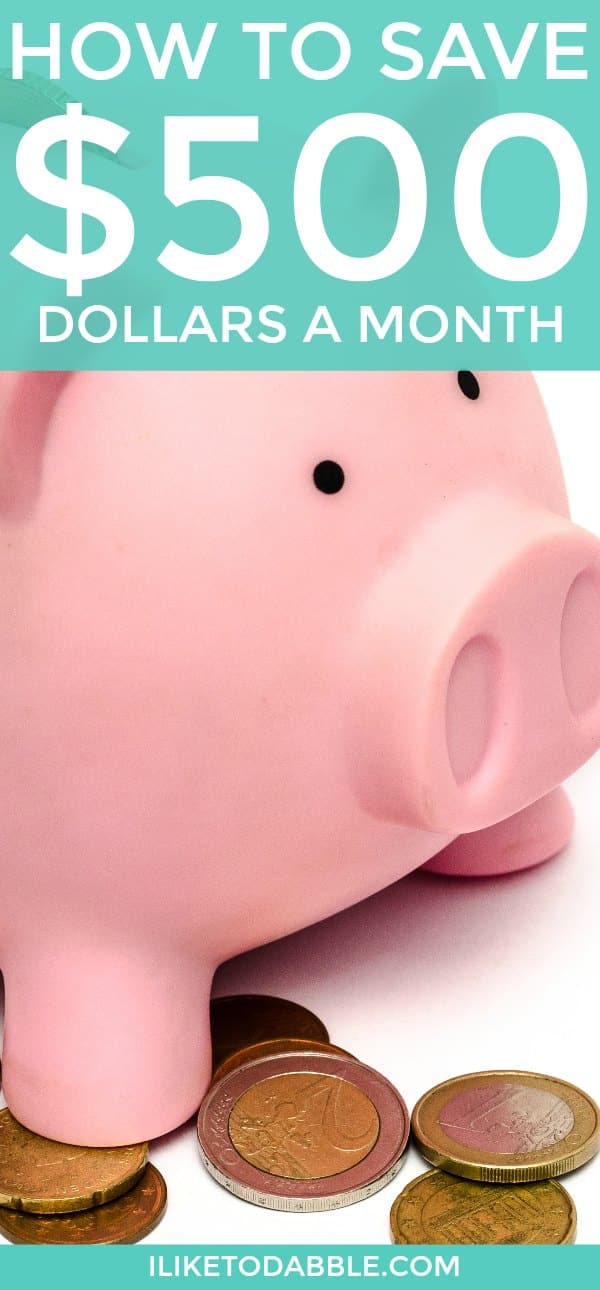 Open a savings account.
First things first, if you want to save money effectively you have to put it away someplace where you won't touch it. I suggest opening a saving's account and putting a portion of each of your paycheck's into it every time you get paid. You can set up automatic transactions to run and select a portion or percentage to be deposited into your savings account when your direct deposit hits. You can either set up this sort of automation with your bank or your employer's direct deposit form.
If you get paid biweekly, try putting away $50 dollar each time you get paid per month.
Total monthly savings: $100
Stop going out to eat all the time.
When only 2 people go out to eat, that can easily rack the bill up to $20-$50 dollars per meal depending on where you eat. If you do this daily, you average around $350 per week. That is insane! Imagine how much money you can save just by cooking and eating at home? With meal delivery services, cooking and eating at home has been easier than ever. Especially when most of the time meal delivery is much cheaper than even grocery shopping, and healthier for you too!
Check out some of these amazing meal delivery services that I recommend:
Get $30 off today with this link at HelloFresh!
Have you heard of $5 Meal Plan yet? Well, it is pretty amazing. $5 Meal Plan is a weekly meal plan service that can simplify your meal planning beyond belief. For just $5 a month, you will get a delicious meal plan that only costs $2 per person (at the most). Most of the time, it ends up being less per person. The best thing is they have tons of specialty meal plans to chose from so if you have a specific health need that has to be met, no problem!
You can try $5 Meal Plan 14 days for absolutely free! Check it out!
VeginOut for healthy, organic food. Get $20 off with my link.
Get healthy gourmet meals straight to your door with Healthy Chef Creations for as low as $30/day (breakfast, lunch, and dinner). Sign up with my link and get 20% off!
Love With Food for all-natural, organic, and delicious gluten free food for only $7.99 a month.
Home Bistro includes only the finest ingredients, chef prepared and locally sourced! Get 4 free meals from home bistro by signing up with this link.
Chef V is my new favorite! Their mission is to make being 'healthy' easier for people by fitting healthy options seamlessly into their daily routine. Sign up for 1 full week supply of meals for absolutely free! You are going to love this, trust me.
Total monthly savings: $250-$1,400
Want to pave the way for a future of financial freedom? Get loads of tips that I use every day to make extra money and save extra money as I prepare for mine!
Save on groceries.
You can save on food and grocery shopping by scanning your receipts with Ibotta! Sign up today and get a $10 welcome bonus!
You can also upload your receipts for some great savings on groceries with Checkout 51! See what other's are saving with Checkout 51 right now!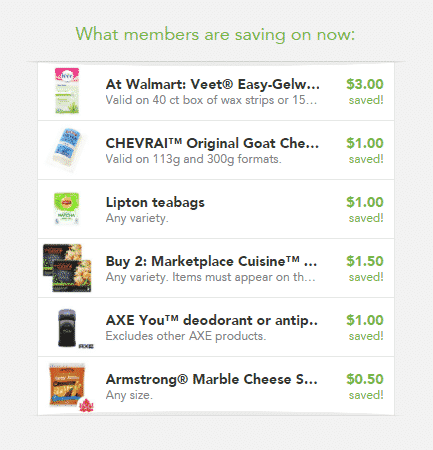 Join a cashback site.
Joining a cashback site is one of the easiest ways to save money without even knowing it. The way they work is when you sign up, the cashback site will have an extension installed on your browser so you get pop-up notifications of what amount of cash back is available at the website you are visiting to make an online purchase from. Sign up for BeFrugal, get an extra $10 credited to your account after signup, and visit any site you wish to make an online purchase at to see it for yourself.
Cashback sites I use and recommend:
Total monthly savings: $50 – $100 depending on how many purchases you make
Compare prices on things you want to buy.
When you see something in the store, check to see if it is on Amazon for a lower price. Chances are it is.
I saved hundreds on a self-propelled lawn mower with this trick. I saw it in the store for $600 dollars and found it online for $400 dollars.


Total monthly savings: $50-$1,000 depending on how many purchases you make
Use a rewards card.
Using rewards cards gets you some great savings! Now that everyone is offering them, no matter where you shop, why not get in on the action because paying full price is just throwing away your money these days.
With the Amazon Prime Rewards Card
I get so much cash back every month. That is why this is the only credit card I will allow myself to have. I get so much cash back with it that any purchase I make on Amazon is free most of the time! With the Amazon Prime Rewards Card you can get 1%-5% back on purchases, depending on where you make the purchase. You get 5% back if the purchase is at amazon.com, 3% back if the purchase is at restaurants, gas stations and drug stores and 1% back on all other purchases.
The best thing about this card is no matter where you are, you are at least always getting a portion of your cash back! I got $150 back already this month and used it to buy some stuff for our yard and camping this weekend! Isn't that awesome? I basically got $150 worth of stuff from Amazon for free, all because I decided to give a rewards program a chance. Sign up today for the Amazon Prime Rewards Card and start getting cash back on your regular purchases with this link.
Not comfortable with getting a rewards card? Use the cashback app Dosh instead where you get cashback for using the cards you already have.
Total monthly savings: $100 – $300 depending on how many purchases you make
Get rid of your gym membership.
If you cancel your membership today, chances are you will be saving $50 a month depending on the type of gym you joined (maybe less, maybe more). The nicer and more specialized the gym is, the more expensive it is. Did you know you can maintain your fitness levels just as much, if not more, in earth's very own gym outside in nature? Nature is my one and only gym. I refuse to pay someone else for my own self-torture.
Jillian Michaels' workouts are so intense, you will start to look down on gyms!
Check out HealthyWage and get paid for reaching your fitness goals!
Total monthly savings: $50
Cancel your cable.
I canceled my cable as soon as I got it, basically. It is outrageous what some cable and satellite providers will charge for monthly services when Netflix and Amazon Prime is making a killing from making streaming services much cheaper, simpler and on demand. I know a couple of you that would easily save $50-$100 a month by canceling your cable and satellite.
Give Amazon Prime a try! It is free for $30 days and you won't know how you lived without it before. Must I add it also includes so many perks your head will spin? Among the many, free 2-day shipping is included, unlimited streaming of movies and TV shows with Prime Video, and the ability to borrow books from the Kindle Owners' Lending Library.
Total monthly savings: $50 – $100 depending on your current plan
Lower your insurance.
I save hundreds on my car insurance by switching to Progressive. I know that sounds like a car commercial right there, but I am not playing. I only pay $40 a month on my car insurance, but I also don't have full coverage. I don't think my car is worth enough for me to fork a chunk of change over for full coverage.
There are many ways to lower your car insurance; set a higher deductible, take a defensive driving course, adding security built in features to your car, placing your car in a garage, and other security incentives for insurance companies to drop your rate. You can also compare auto insurance quotes from different companies to see which has the lowest rate.
Try out the app Trim where they negotiate lower rates for your bills including auto insurance. All you do is give them your bank and bill info and they do the rest! I personally have tried this one out and know it is 100% secure. It has helped us save almost $70 since a month ago when I registered it for my AT&T bill. I couldn't utilize it for my auto insurance as Progressive is not currently eligible on the app for lower rates but if you have Geico or All State, you should give it a whirl.
Total monthly savings: $50-$300
Buy Refurbished.
Certified Refurbished products are tested by qualified manufacturers or third-party refurbishers to look and work like new and come with a minimum 90-day limited warranty. Buying refurbished can save you hundreds of dollars when it comes to electronics. When you need a new laptop for school or work, buy refurbished. I always have and have no regrets!
Check out some of these amazing Certified Refurbished products on Amazon! Talk about a great deal and opportunity to save!
Total monthly savings: $50 – $300
Save on utilities.
When you aren't using your air conditioning, lights, TV, or anything plugged into a power source, turn it off. Hook lights and electronics up to a power strip that you can turn off all at once with the switch when you aren't using them. When you go on vacation and have no reason to leave your A/C on, turn it off.
Check pipes for repair, add insulation to minimize losing any of your air you are paying for, minimize drafts with new windows, and always choose energy efficient options on all of your appliances.
Check out 20+ Ways To Lower Your Monthly Bills for more ways to save on utilities!
Total monthly savings: $50 – $300
More ways to save money:
Those are just some of the many recommendations I have for saving at least $500 dollars a month. What ways do you save money every month besides what is mentioned above? I would love to hear from you!
---
Related:
How To Create A Budget When You Are Horrible With Money
45 Life Hacks That Will Save You A Ton Of Money
15+ Ways To Make An Extra $100 Every Day
How To Score Free Concert Tickets
How To Shop Online And Not Pay A Dime
The Best Ways To Sell Your Stuff Online And Actually Make Some Money
10 Things You Are Throwing Away Your Money On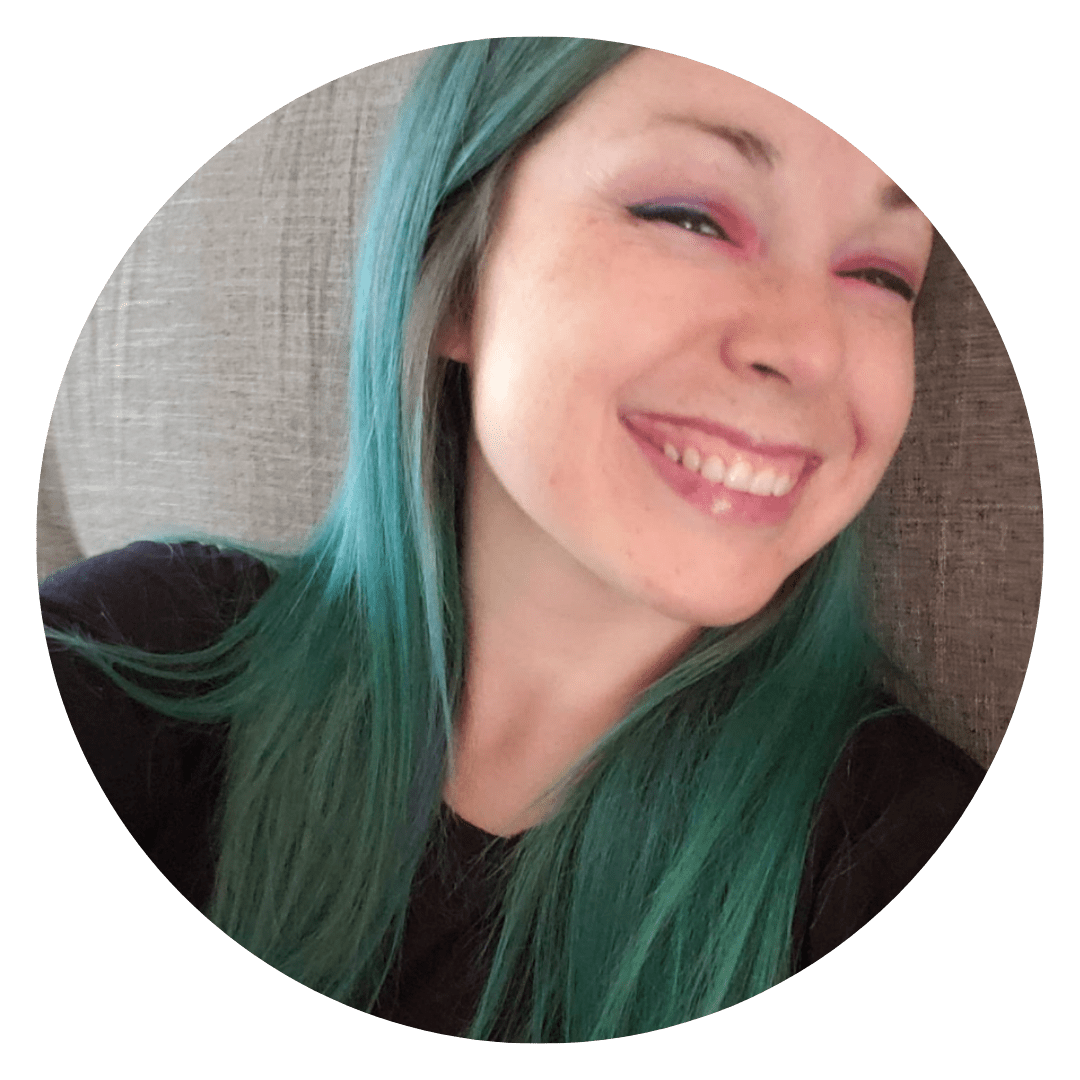 Daniella is the creator and author of iliketodabble.com. When their wife Alexandra and them aren't globetrotting or playing with their 7+ animals, they are dabbling and working towards a future of financial freedom.