Our website is supported by our users and contains affiliate links. We get paid when you purchase or sign up for anything through those links. Read the full disclaimer for more information.
Last Updated on October 27, 2020 by Yovana
I am a huge fan of fun side hustles that have the potential to make easy money online. You can make hundreds, even thousands, of extra dollars every month with a side hustle. There are so many apps and sites out there now, that can pay you to do anything you want; answer questions, play games, or even shop. I bet you didn't know that you can basically get paid to shop online and make a pretty decent chunk of change for it.
When I was researching for ways to shop and get the brands I want for cheaper, I stumbled upon some pretty amazing ways to actually get paid to shop. So I took the liberty to dive a bit deeper and see for myself.
Let's get paid to shop!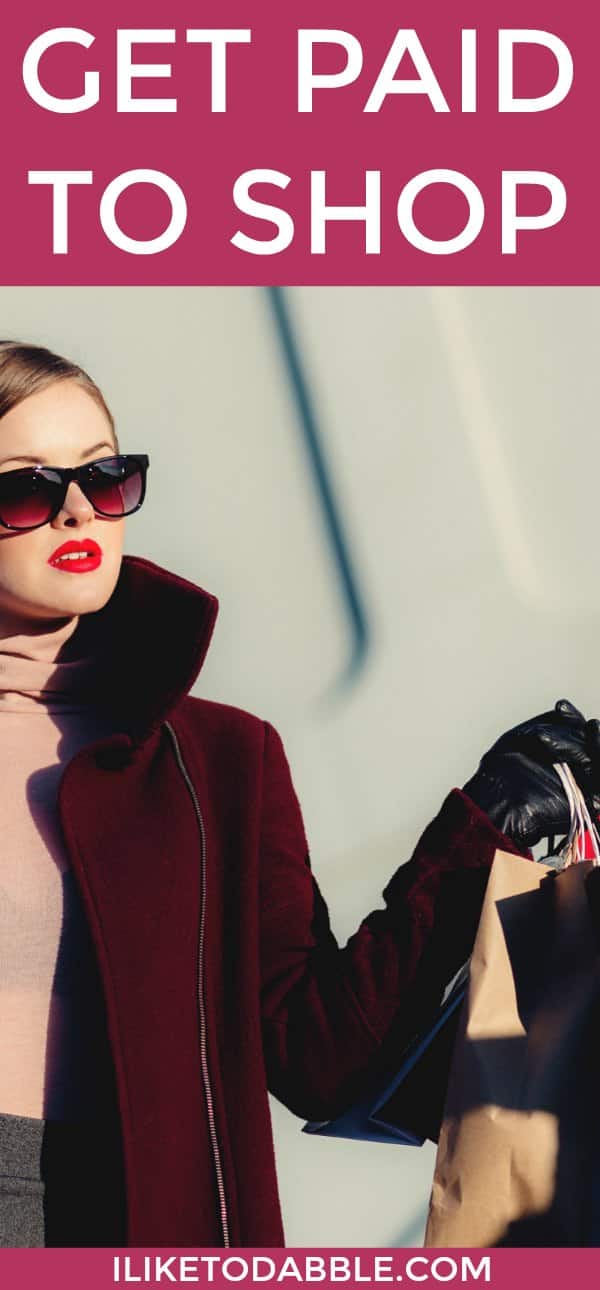 Check out Swagbucks.
Swagbucks is where you can earn points called swagbucks or SB that transfer into real dollars. Earn money by taking surveys, shopping online, watching videos, discovering content or downloading other apps. Every 100 SB = $1.00 USD.
You can earn money by shopping on swagbucks by using their links to retailers such as Amazon, Target and Walmart. It works much like cash back sites where they reward you for the purchases you make. You can either use the actual Swagbucks app and click through to your chosen retailers to get swag bucks and cash back or install a browser extension when you sign up that will show potential percentage cash back on any given website. Here is an example of that using GoDaddy's website (my hosting provider).
As you can see above, I would get 5% cash back for anything I purchase on GoDaddy. Not a bad deal. This way I can get some of my money back that I spend on yearly hosting for the blog you are on right now! Magic!
Sign up for Swagbucks using this link and they will automatically give you $5.00 USD or 500 SB.
Have you heard of Gigwalk?
You can earn extra money or an entire paycheck by shopping with Gigwalk. Download and install the Gigwalk app on your smart phone or mobile device, sign up, login and start shopping! Typically the average gig on Gigwalk earns about $5 but if you can squeeze multiple gigs into a day, you can get a nice payout. Once you are logged in to Gigwalk, it will automatically load the gigs in your area, so it is 100% based on location. For each gig it is pretty self-explanatory, click the gig to read the directions and apply for it if it appeals to you. Most gigs consist of taking pictures of displays and answering a couple questions about them.
For example, I screenshotted what gigs were in my area to giv eyou an idea of what to expect.
Here is the gig I am thinking about applying for as it will also apply to an upcoming blog post idea I have.
Pretty easy right? Most of us are snapchatting most the time while we shop anyway, why not get paid for it?
Get rewarded for just walking into a store with ShopKick.
With ShopKick, you earn free gift cards for the shopping you already do. All you have to do is walk into the store, scan items and buy everyday products to earn points and rewards. The reward points are called 'kicks' and you can redeem those 'kicks' for gift cards to your favorite stores!
In addition to earning kicks (points) for walking into a store and scanning items, you can also earn kicks by planning your shopping trip, watching videos, linked card purchases and items on your receipts!
Start a blog and write reviews for the items from your shopping adventures.
You can start a blog about shopping and write reviews of your favorite products that you snagged during recent shopping trips. You can get the items you review for free or even get paid for the reviews you write of the products. Check out How To Create A Self Hosted WordPress Blog and The Top 28 Sites That Pay You To Blog to learn of ways you can start a blog and make money from it. The Fail-Proof Guide To Get Started With Affiliate Links will be useful to you to make money blogging as well.
Check out this link for the ultimate list of how to get paid for reviews.
It is a great way to earn extra money and some bloggers make a full-time income from it. Think that is cool? Well, some bloggers make up to $100,000.00 dollars a month with their blog! You can get a free SSL certificate for your site (for security and boosted SEO) AND get 60% off hosting for your blog or site with my link.
Start a blog for under $3 today, that's it! Click here to learn more.
Here are some free blogging resources that have helped me on my blogging journey. Maybe they can help you too?
The Ultimate Blogger Freebie Master List
Sign up to get this master list of the top freebies for bloggers; free stock photos, checklists, courses, guides, planners, etc.
Get paid for your grocery shopping.
Ibotta is an app that will pay you for your scanned receipts. Ibotta participates with 346 stores including Walmart and Target. You can also earn cash with Ibotta by linking it to any loyalty accounts you have and by mobile in-app purchases. If you sign up for Ibotta with think link, you will get a free $10.00 USD!
You can also upload your receipts for some great savings on groceries with Checkout 51! See what other's are saving with Checkout 51 right now!
Sign up for cash back sites.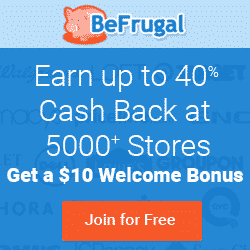 Joining a cashback site is one of the easiest ways to save money without even knowing it. The way they work is when you sign up, the cashback site will have an extension installed on your browser so you get pop-up notifications of what amount of cash back is available at the website you are visiting to make an online purchase from. Sign up for BeFrugal, get an extra $10 credited to your account after signup, and visit any site you wish to make an online purchase at to see it for yourself.
Cashback sites I use and recommend:
Get a rewards card.
With the Amazon Prime Rewards Card
I get so much cash back every month. That is why this is the only credit card I will allow myself to have. I get so much cash back with it that any purchase I make on Amazon is free most of the time! With the Amazon Prime Rewards Card you can get 1%-5% back on purchases, depending on where you make the purchase. You get 5% back if the purchase is at amazon.com, 3% back if the purchase is at restaurants, gas stations and drug stores and 1% back on all other purchases.
The best thing about this card is no matter where you are, you are at least always getting a portion of your cash back! I got $150 back already this month and used it to buy some stuff for our yard and camping this weekend! Isn't that awesome? I basically got $150 worth of stuff from Amazon for free, all because I decided to give a rewards program a chance. Sign up today for the Amazon Prime Rewards Card and start getting cash back on your regular purchases with this link.
Become a mystery shopper or secret shopper.
Mystery shopping seems to be a hot side hustle these days. It pays pretty well and is also fun. There are tons of mystery shopping job sites out there that you can use to get your mystery shopping or secret shopping side hustle career off the ground. Check out the best mystery shopping companies to work for to choose which one will work the best for you.
Related:
How To Make $1000 By Losing Weight
15+ Ways To Make An Extra $100 Every Day
How To Score Free Concert Tickets
How To Shop Online And Not Pay A Dime
The Best Ways To Sell Your Stuff Online And Actually Make Some Money
10 Things You Are Throwing Away Your Money On
The Ultimate Blogger Freebie Master List
Sign up to get this master list of the top freebies for bloggers; free stock photos, checklists, courses, guides, planners, etc.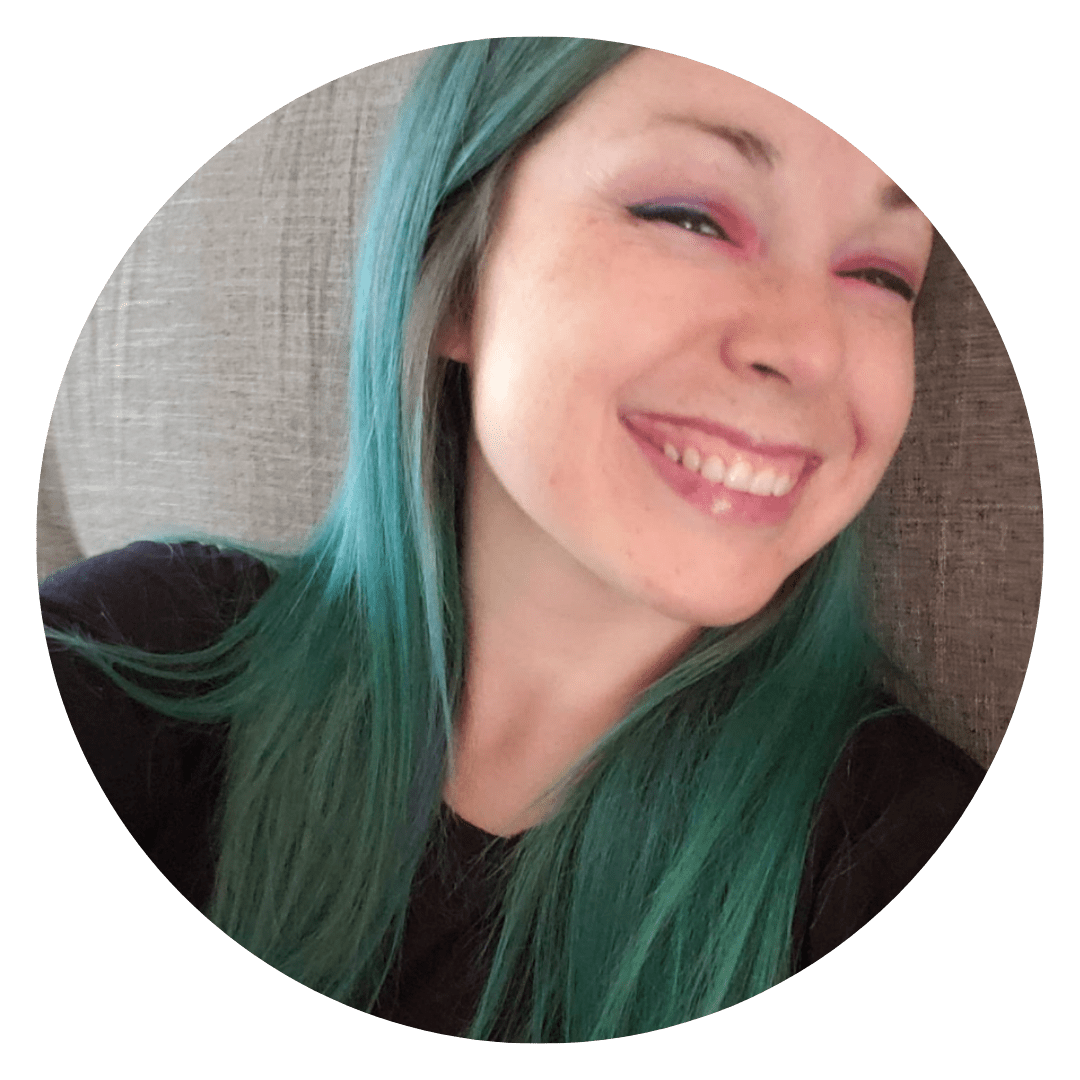 Daniella is the creator and author of iliketodabble.com. When their wife Alexandra and them aren't globetrotting or playing with their 7+ animals, they are dabbling and working towards a future of financial freedom.