Our website is supported by our users and contains affiliate links. We get paid when you purchase or sign up for anything through those links. Read the full disclaimer for more information.
Last Updated on October 27, 2020 by Yovana
This is a guest post by Patricia Sanders. Patricia Sanders has been working as a content writer for over 4 years. She contributed many articles to various finance communities and blogs. Reading and writing meaningful content are her 2 passions in life, and she loves to nurture them on a regular basis. Her articles have appeared in a number of websites including goodcall.com and credibly.com. Her articles focus on money saving tips, debt, personal finance, credit, etc. You can connect with her here.
Weddings can be an expensive affair for the guests. The average expense of a wedding guest is $1000, and this doesn't include gifts. Usually, Americans attend 2 marriage ceremonies in a year and most of them ignore the financial aspects of being a guest. Needless to say, they don't have a budget for the accommodation, clothes, gifts, and transport. I'm no exception.
Recently, my cousin brother got married. It was a destination wedding and the first marriage in our family. All of us were quite excited and spent money recklessly.
Here's a breakdown of my expenses:
Clothes – $113

Jewelry – $49

Bachelor party – $56

Hotel – $106

Eating out – $70

Transportation – $96
How much a wedding guest spends:
If it is a family wedding, a guest spends on an average $196 on gifts

If it is a friend's wedding, a guest spends on an average $75 on gifts
Pin it for later!
How To Save Money As A Wedding Guest
You don't need to be a financial expert for surviving a costly destination wedding. Just use these tips carefully to remove your pre-wedding bank account jitters and have fun.
1. Include weddings in your travel budget: Let's be practical. It isn't possible to go for a vacation several times a year. If you're attending a destination wedding, you can easily turn it into a wonderful vacation. All you need to do is include wedding in your travel budget.
Create a budget for the wedding attire, gifts and travel.
How close are you to the couple? If you're too close, then consider giving a good gift to the couple. There are several ways to give a good gift without spending a lot of money. I will talk about it later in this article.
Related posts:
45 Life Hacks That Will Save You A Ton Of Money
31 Ways To Save Money When You Travel
2. Rent properties: There are 2 ways to save money on accommodation. The first option is to get in on the hotel room block since the rate is usually less than the listed price. Use the resources given by the couple. Check out the website of the hotel too. If you're planning to stay at the place for a few more days after the celebrations are over, then call the hotel and ask them to extend the room block rate. It will help to make your stay affordable.
Usually couples select a hotel that is close to the venue. This helps you avoid the late-night ride when the celebrations are over.
Rent a villa or an apartment through Airbnb.com or VRBO.com if you're with friends. Make sure you book an apartment that is few blocks away from the venue. You can easily get an apartment with several bedrooms for a fraction of the hotel's price.
3. Rent clothes: A wedding guest outfit is a costly ordeal. Instead of buying a new dress, you can rent a designer outfit for attending the wedding. You can also recycle your good old clothes. Just freshen up your look by matching different accessories to create a glamorous look. For instance, you can wear a simple cocktail dress with pearls and heels. No one will notice that you're wearing an old dress.
The Good Trade and Rent The Runway are a few good websites from where you can rent designer clothes, bags, and accessories. Check out the various plans to find out if they fit your budget. Calculate the shipping charges as well. Some websites offer free shipping to entice customers. You can take advantage of those websites.
Sign up to get your free budget planner!
Effectively manage your finances and grow your savings.
4. Book flights wisely: If it is a destination wedding, it makes sense to book flights early. I'm not asking you to book flights right now. Research on how many flights are there for reaching your destination. Find the cheapest flight and book it. You can redeem your frequent flier miles to save more money.
If you have too many destination weddings this year, then take out an airline credit card that gives points for signing up. You can redeem those points and book flights without breaking your travel budget.
Related posts:
Three Ways Driving With Uber Can Help You Save Up For A Trip
10 Unknown Airbnb Hacks You Have To Try
How To Save $500 Dollars A Month
5. Look for substantial gifts: If you want to give a substantial and expensive gift to the couple, then consider group gifts. Group together with your friends and contribute an equal amount for buying an expensive gift. If the price of the gift is $600 and there are 3 friends, then contribute $200 for getting an amazing present.
If you don't want to spend a penny on wedding gifts, then why don't you offer your services during the wedding planning. If you're a pro at baking, then you could make a wedding cake. If you can have an excellent sewing skill, then you can stitch a simple yet elegant wedding gown for the bride. The couple would love you more than before if they are satisfied with your services.
Many couples get into debt after their honeymoon period is over. A romantic trip to an exotic island after a destination wedding can cost a lot of money. Some couples use credit cards for sponsoring the trip. But that is a short-term solution since it leads to debt problems later.
Do you have a beach condo or a vacation home? If so, then you could offer them a week's stay in your home after the marriage celebrations are over. You can visit your holiday home one day and cook something special for them. I'm sure any couple would love this special gift since they can save a lot of money.
6. Skip beauty parlors: Who doesn't want to get glammed for the wedding? Who doesn't love to use the opportunity to click professional photos with friends? One of the photos can be the perfect profile picture. Isn't it?
It's tempting to visit a beauty parlor and get all kinds of beauty treatments before the wedding.
Have you ever wondered that there are several ways to get glammed up without wasting money. Watch YouTube videos on different kinds of hairstyles you can create within a few minutes. Watch videos on how to do the perfect eyebrow, how to apply lipstick like a pro, how to look instantly better, etc. Create the perfect wedding look without spending a penny. Watch DIY videos. They're a life saver. Trust me.
Related posts:
How To Create A Budget When You Are Horrible With Money
86 Genius Tips To Save Money Every Day
5 Simple Steps To Get Your Finances On Track To Financial Freedom In 2018
Gone are the days when you could lead a debt free life without thinking about your budget. The cost of living is very high. The average consumer credit card debt has touched $15983 figure. You got to be serious about money.
Delicious foods, gorgeous attire, accomodation, flights, parties and gifts can cost you a lot of money. Use the aforementioned tips to save money and be the perfect guest when you're attending a wedding.
Resources That I Can't Live Without
Below are my top recommendations for saving money, making money and living a more frugal and sustainable lifestyle.
Nielsen: Nielsen will pay you for your internet usage. All you have to do is download their app and register your devices. It is noninvasive, will not impact your device's performance and is 100% secure. Then you get rewarded for using the internet like you do any other day! I currently have it installed on all of my devices and it is nice for a little extra income.
HealthyWage: You can participate in individual weight loss challenges where you set a specific goal using their calculator and get paid when you reach that goal. There are also jackpot challenges where you compete as an individual or as a team and if you win you can split the jackpot, or step challenges where if goals are met you can split the pot of earnings.
Spent: Spent is a simple, intelligent and FREE expense management app that pays you cash back for virtually everything you buy. This app will learn from you to help you organize your expenses and gives you cash back for your purchases.
Ibotta: Get cash back for scanning your receipts or shopping through the app online. Sign up with my link to get $10 cash back on Ibotta.
Dosh: All the perks of a cash back credit card without having to actually get one! Just link your current cards to the app and get cash back! No receipt scanning, no waiting for the bank to approve your rebate, nothing but instant cash back!
Digit: Digit automatically saves money for me when I am not looking. I like that I can trust it not to save money for me when I can't afford it. The app evaluates my bank account to see where there is room to save and when to do it.
Stash: Stash consists of ETF's for a minimum investment of $5. You automate your daily, weekly or monthly investment, track your retirement and tons more. Get $5 of Stash today with my link.
HelloFresh: We get 3 meals a week for $30 for the first week and $60 every week after. I did extensive research when it came to meal delivery services to try and out of all of them, HelloFresh was the cheapest with most quality and with the most variety. We love HelloFresh, especially their Italian sausage orzo recipe! Get $30 off at HelloFresh with my link.
$5 Meal Plan: Try meal prepping with $5 Meal Plan, a weekly meal plan service that can simplify your meal planning beyond belief for just $5 a month and for free for the first 14 days. If you have a specialized health need, they have several specialized meal plans to tailor to those needs too.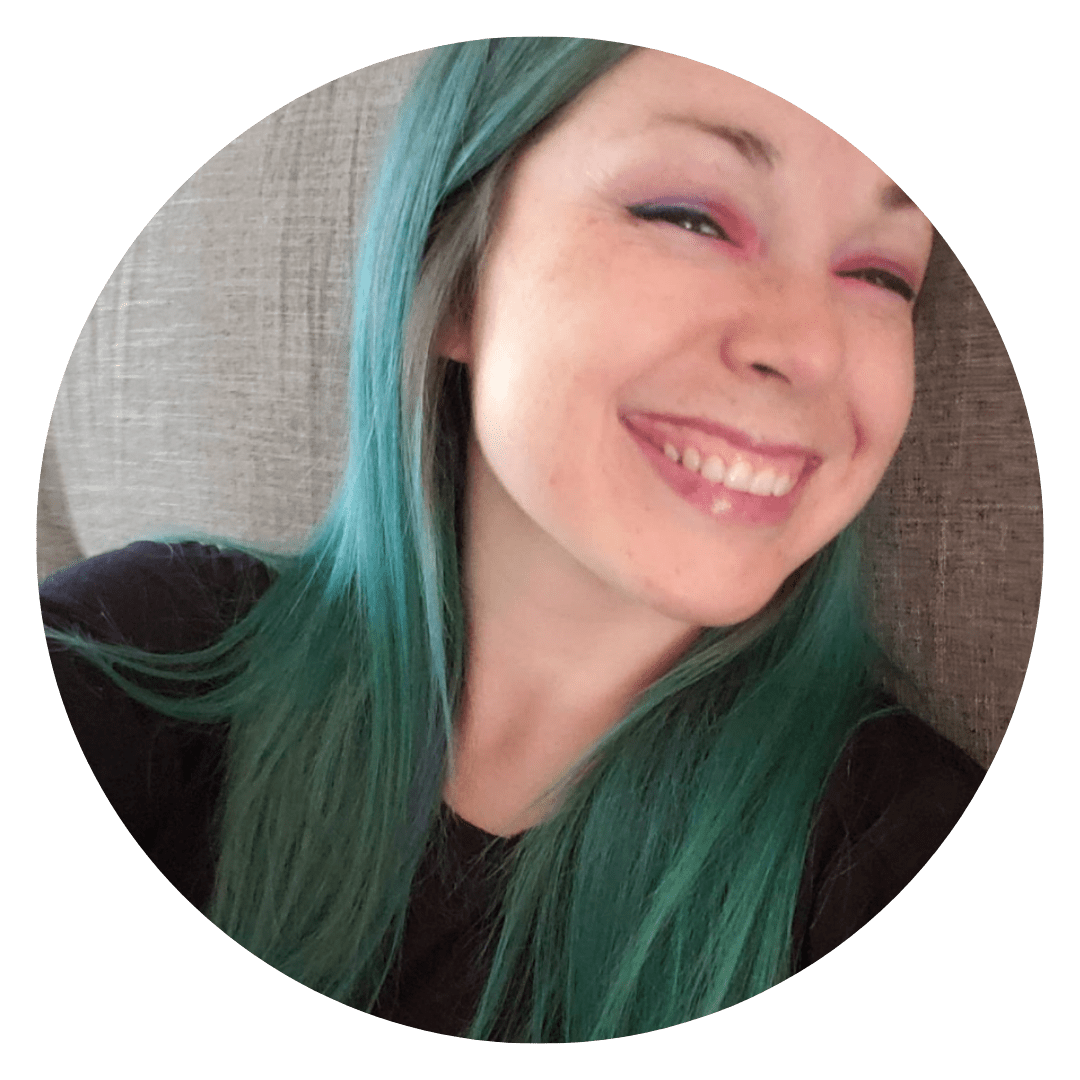 Daniella is the creator and author of iliketodabble.com. When their wife Alexandra and them aren't globetrotting or playing with their 7+ animals, they are dabbling and working towards a future of financial freedom.