Our website is supported by our users and contains affiliate links. We get paid when you purchase or sign up for anything through those links. Read the full disclaimer for more information.
Last Updated on October 27, 2020 by Yovana
This is a guest post by Christine Yaged, a co-founding partner and Chief Product Officer of FinanceBuzz. Christine launches and scales brands. She is passionate about technology, digital marketing, and people.
Imagine what you could do with an extra $10,000 per month.
Perhaps get that new car, or finally put a down payment on that dream house. Maybe you'd like to free yourself from that nagging debt that's been following you around – or perhaps you'd love to spend it all on a fabulous vacation.
If this seems like a fantasy, I can assure you, it's not. Several people, including myself, have found ways to making a living online, earning as much as $10,000 per month. Not only has this made my life easier, I've also become fond of working from home in my pajamas.
To get in on this action yourself, you'll have to do some experimenting first to find exactly what type of work best suits you and your skills. Really successful side gigs generally require a hefty time commitment, so you'll also need to make sure you won't get sick of doing the thing that earns you the most money. I set my sights on making $10k per month, but of course, there's no guaranteed golden number of how much you'll earn – hey, you may even earn more than me!
Pin it for later!
Today I want to share some of the easiest ways I've found to get started making money online without any special training or education. Many of these options can create passive income, meaning if you put in substantial work at the beginning, you can later sit back, relax, and watch the money flow in.
Teach People Online
Chances are you know a lot on a subject people are willing to pay to learn about. Maybe you've been taking yoga since you were eight years old, or you've been teaching yourself to code for years and could build your own computer programs from the ground up. Maybe your neighbors are always begging you to give their dogs fancy haircuts.
Whatever it is, the Internet is one of the first places people go to learn new skills. You don't have to have an advanced degree or decades of experience to teach others what you know. If you can share your knowledge in an interesting and effective way, there's money to be made using the knowledge you already have!
You can teach online with Magic Ears and earn up for $26 an hour!
Related posts: How To Hack Your Future By Getting a Side Hustle
50 Ways To Make An Extra $500 A Month
12+ Side Hustle Ideas To Make Extra Cash This Month
How We Make Extra Money From Flipping Items On eBay
Create an Informative Series
On a similar note, you can demonstrate your skills online as well. Are you great at decorating your home? Repairing instruments? Folding origami? All of these skills and more could make great fodder for setting a Youtube channel that earns money. The money from content creation usually comes from advertising revenue and endorsements.
As you can probably guess, it's a huge market and certain areas (like makeup tutorials) are already heavily saturated. So do some research beforehand and see if you've got a skill to offer that isn't already being covered. If not, get super niche with your subject. For the makeup example, instead of being "General Makeup Tutorial Channel #87,000," you may consider cornering the market on gothic makeup, instead. People will be much more likely to stumble across your channel as they search for specifics.
Sell Handmade Items
If you have an artistic streak in you or your friends often mistake your handmade goods for store-bought items, then you might find a comfortable home selling your wares on Etsy.
It's an online marketplace full of products made by people from all over the world. As long as it's handmade or authentic vintage, you can sell it on Etsy. One thing to note about this lucrative side gig is that it's a more active form on making income (vs. passive income), since you'll have to fill orders are they come in.
Talk Up Other Sites and Products
There's a lot of information out there about becoming an affiliate for companies and products you love but I find a lot of it super confusing when it doesn't need to be. Essentially, if you have an audience you can share things with, perhaps a blog or Instagram profile, you could rake in some extra cash by sharing products with those audiences. If someone signs up or buys said item through your link, you earn a commission.
These paid endorsements and sponsorships are called affiliate marketing. Many companies pay handsomely if you can direct traffic to their sites. Some people make thousands of dollars a month this way. It's not for everyone, but if affiliate marketing works for you, then it is a very low-effort form of income.
If you want to try out affiliate marketing I suggest checking out the Making Sense of Affiliate Marketing course.
Related posts: The Fail-Proof Guide To Get Started With Affiliate Links
22 Easy Affiliate Programs For Bloggers
The Top 28 Sites That Pay You To Blog
Be an Idea Person
If you have a lot of ideas for designs but the only thing stopping you from selling custom t-shirts or mugs is the thought of actually making and marketing the product? Then relax, because you can make plenty of money online just as an idea generator.
Sites like Teespring or CafePress allow you to upload designs and manage your online store while doing all the printing, shipping, and returns for you. It's possible to make a lot of money this way if you read the market right, and you don't have to be great at design either; t-shirts with popular quotes and sayings can sometimes turn into your biggest sellers.
Related posts: 10 DIY Crafts To Sell For Extra Money
15+ Ways To Make An Extra $100 Every Day
How To Make Money As An Artist
15 Remote Jobs That Pay More Than $15 Hourly
22 Creative Ways To Turn Your Clutter Into Cash
Publish An EBook
You might not end up as the next J.K. Rowling, but there's a space in the publishing world for everyone. Maybe you have a story to tell, or you're an expert in your field. The ebook world is the wild west for self-publishing, and the Amazon Ebook store has very few requirements for style, length, or content.
Writing a book is not easy, but once you're finished, you're set to make some passive income for quite awhile. So round up all those book snippets you've been toiling away at for the past year, fix them up, and publish your first book! If nothing else, it's a really fun experiment.
What other ways do you use to make extra money every month or make a living online? We would love to hear from you in the comments below!
Start a Money Making Blog Free Email Course
In this free 5 day email course, I show you everything from creating your blog from scratch, to SEO keyword research strategies, basic branding, creating an email list, social media strategies and monetization strategies to start building a profitable blog.
Sign up for the newsletter to receive regular updates and get instant access to the free course.

---
Resources That I Can't Live Without
Below are my top recommendations for saving money, making money and living a more frugal and sustainable lifestyle.
Trim: Trim will negotiate lower bills for you without you ever having to do a thing besides entering your bill and bank info when you sign up. Trim negotiated a savings amount of $17.40 a month on our AT&T bill. This will put us on track for a yearly savings of $208.80 just from lowering our cell phone bill with no consequence or loss of quality!
Nielsen: Nielsen will pay you for your internet usage. All you have to do is download their app and register your devices. It is noninvasive, will not impact your device's performance and is 100% secure. Then you get rewarded for using the internet like you do any other day! I currently have it installed on all of my devices and it is nice for a little extra income.
Swagbucks: Swagbucks is where you can earn points called swagbucks or SB that transfer into real dollars. Earn money by taking surveys, shopping online, watching videos, discovering content or downloading other apps. Every 100 SB = $1.00 USD.
Cashback Research: Get paid up to $75 per survey and $150 per clinical study. Sign up with my link to get $5.
HealthyWage: You can participate in individual weight loss challenges where you set a specific goal using their calculator and get paid when you reach that goal. There are also jackpot challenges where you compete as an individual or as a team and if you win you can split the jackpot, or step challenges where if goals are met you can split the pot of earnings.
Magic Ears: Work from anywhere you want through their online teaching portal and be your own boss, no degree required. You will make $26 per hour for your time and their application process is pretty painless.
Inbox Dollars: Inbox Dollars will pay you to read emails, take surveys, play games, complete offers and much more. You basically get paid to play around on your phone to pass the time when you are bored. Did I mention they pay you an additional $5 just for signing up? Click here to learn more.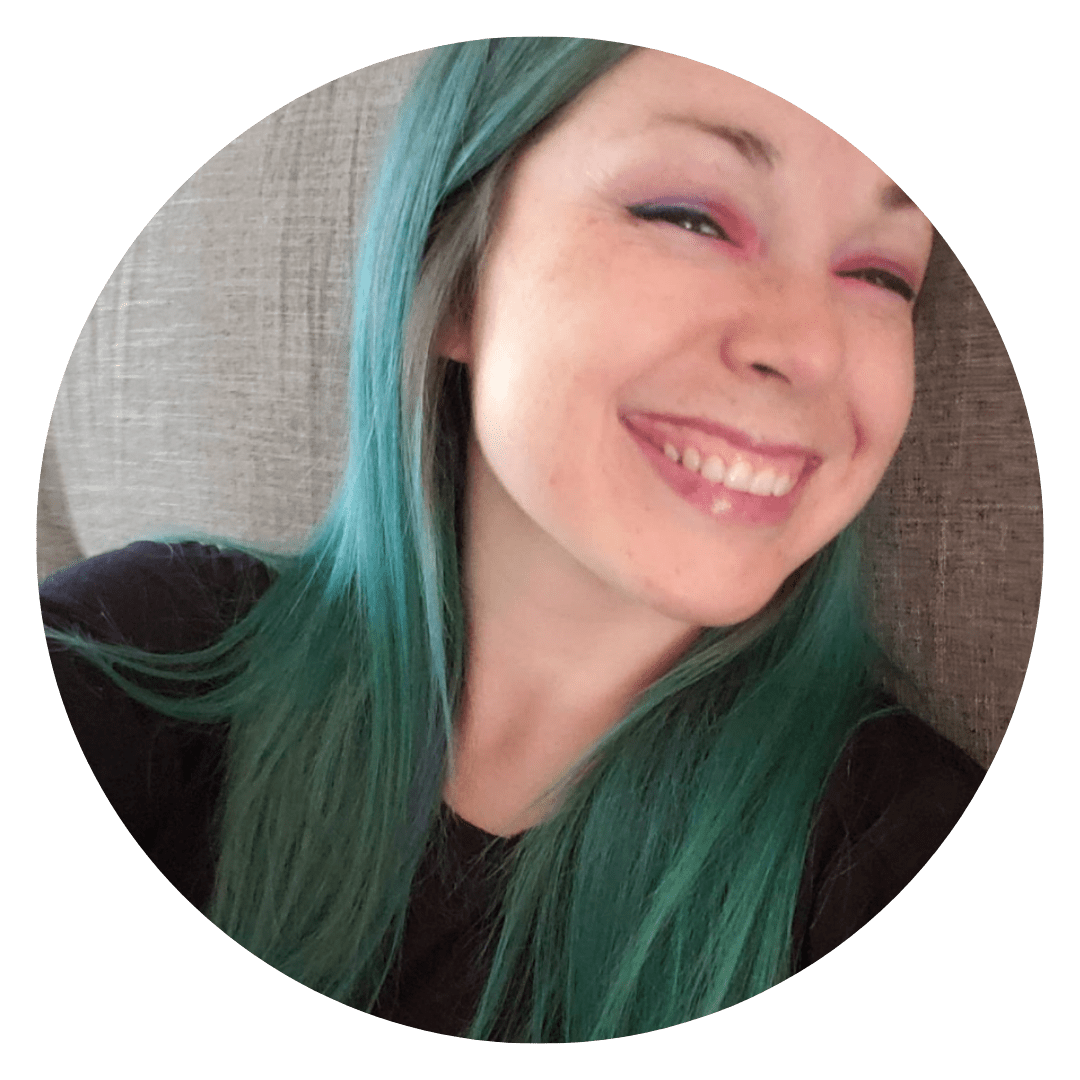 Daniella is the creator and author of iliketodabble.com. When their wife Alexandra and them aren't globetrotting or playing with their 7+ animals, they are dabbling and working towards a future of financial freedom.