Our website is supported by our users and contains affiliate links. We get paid when you purchase or sign up for anything through those links. Read the full disclaimer for more information.
Last Updated on May 5, 2023 by Daniella
Work from home scams are the absolute worst.
Scams have been around forever but technology has made it easier and more profitable for scammers to exist. Especially with the rise of remote work.
In fact, they happen so often that they end up deterring people from even continuing their remote job search. According to the FBI, since 2019, the average reported loss from these scams was $3,000 per victim.
It isn't hard to believe when these same work from home scams show up side by side normal job postings on some of our favorite remote job search sites. Several of these sites state in their help sections that there is no guarantee that you won't come across a remote or work from home job scam.
But they're no match for you.
We are going to equip you with everything you need in this article to help you spot work from home scams, avoid them as much as possible, find job boards that guarantee scam-free listings, and what to do in the case you experience one.
FlexJobs
is one of the few remote job search sites that hand-scans every job posting and company before they even make it to the site. Plus, they specialize in helping you get a remote job and live your remote life dreams.
What are work from home scams?
Work from home scams are exactly what they sound like.
They are fraudulent job postings that attempt trick job seekers into applying for them. They even mimic a lot of what a hiring process normally looks like, making you think you got a remote job and you're just happy for the opportunity.
Then the next thing you know they are asking for personal or financial information and you have never seen their face. Their main goal is to steal your personal and financial information.
They promise you a job that isn't even real so they can steal from you.
How to Tell If a Work From Home or Remote Job is a Scam
There are several ways that you can spot a work from home scam.
They can look like sketchy job postings with ALL CAPS in several area, a lot of urgency, and poor grammar. Or they could look perfectly legit and appear as if they're coming from a legitimate huge tech company like Oracle.
The below screenshot is an account of an Oracle data consulting scam. Oracle is a reputable tech company but this scammer was presenting themselves as Oracle Data Consulting – a company of a similar name. This makes this company appear more familiar than it is.
You might even see job scams on websites like Glassdoor, Indeed, and even LinkedIn.
I've even seen job scams that go as far as even mimicking employees at companies by mimicking their actual email address and giving out a real employee's Linkedin accounts that matches everything in your communication with them.
These tell-tail signs will tell you if a job offer might be a scam or not:
Common Work From Home Scams & Remote Job Scams
Work from home scams come in all shapes and forms.
Use the following examples to help you spot work from home scams.
Get Rich Quick Promises
Get rich quick schemes are amongst the most common of online work from home scams and remote job scams. You usually know these as pyramid schemes, multi level marketing companies, or any company offering a large salary for little work.
If the job promises part time work for full time pay with no degree required and no experience required, it is too good to be true. As there are good jobs out there, there aren't any that can literally get you rich quick with no effort or experience.
Sending Fraud Checks
This is another common remote job scam and it usually passed off as good paying, remote job. The job will seem like the perfect gig, you get to work remote and get paid well. You will even have normal job interviews with them.
When they offer you the job, they even send you a legitimate looking job offer letter.
Then when you discuss onboarding, they will try to get you to deposit a fraudulent check from them to "pay for your equipment". Usually the check looks pretty fake too but even if it doesn't look fake, it's a scam.
Another form of a fraud check is when you start your new remote job and the get your first check in the mail. You go to deposit it and the bank says it's a fake check.
Phishing
Phishing is when the scammer is trying to contact you for "a job" through text messages, social media, emails, and phone calls. They send you a link to the job and usually that link is a way for them to capture any time of personal of financial information of yours.
These also disguise themselves as legitimate companies while spoofing their websites and mimicking their email address domain names.
However, a company will never directly text you for a job opening.
Requiring You Recruit
If the company that is offering a remote job is requiring you to recruit, it is not a real job offer. Some companies have referral programs where they pay out employees a "bonus" if they refer a new hire. But they don't require it.
If you are being required to recruit, you may be in a pyramid scheme or multi level marketing scheme and should leave.
Requiring You to Pay to Onboard
You should never pay a company to work for them and a company will never ask you for any payment to onboard as an employee. If you get a job offer that requires you to pay and onboarding fee, run the other direction.
Upwork Scams
Upwork is a freelancing job platform that many freelancers use for their every day work. They work as independent contractors with several clients across an array of niches and projects. People love to use Upwork to support their full time income or side hustle income, remotely from anywhere in the world.
This job board isn't stranger to job scams though. It recently experienced an uptick of them with freelancers doing the work for their clients and those clients ghosting them while never getting paid.
To avoid this type of experience on upwork you can require at least 50% of the payment upfront as non-refundable, only do work and handle payments within Upwork and don't go outside the platform at all, look at the client's project history, and always use a contract for your freelancing work.
You can also use Upwork's own guide for staying safe on the platform.
How to Protect Yourself
There are a couple of ways you can protect yourself on your remote job search.
When you see a job listing you want to apply to, check to see if that same job listing is on the company's website. If it isn't on their website or if the company is small enough that they don't have a Careers or Jobs page, search the hiring company's name using the company name only on Google.
See what comes back, if anything. Look for any sort of online presence including a website with an about section, any information about what they do, contact information, social media, Linkedin, etc.
Then take that search to the next level and search "[Company name] scams". Example: Searching something like "Appen Scams" in Google returns several results.
If nothing comes up and you see a good presence online, continue to research every nook and cranny of that company. Read their reviews on Glassdoor to see what past employees say about the company. If the company comes back clean, check to see if their values align with yours and if it's a company you want to work for.
If all your boxes are checked, proceed and apply.
Use this PSA from the FBI for more ways to protect yourself.
Job Boards That Guarantee a Scam-Free Job Search
This might come as a surprise to you, because it also surprised me, but many of the largest job search sites out there can't guarantee that you will have a successful scam-free job search on their site. Most job search sites that allow employers to list their job openings for free are naturally a magnet for job scams.
Sites like Glassdoor state outright in their help section that they don't control what shows up on their job board, as those jobs are fed into Glassdoor from Indeed. Indeed also states that there may be scams on their job board, but they do have a helpful guide of how to spot those scams and what to do when you see them.
These job boards pride themselves on their effort to keep their listings scam-free:
Stay Away From Craigslist and Facebook Groups
Several work from home scams originate from places like Craigslist and Facebook groups. Even though I love Facebook groups for finding freelance writing opportunities, I recommend you avoid it like the plague for remote jobs for w2 employees.
Companies don't use Facebook to list their job openings. They list them on their website and those usually feed into online job search sites or they list them directly on a job search site. They may then share that listing to their Facebook, but that link should go back to a reputable job listing that you can do some fact checking on.
What to Do If You Find Out You've Been Scammed
Everyone experiences a scam at least once in their life.
There are a lot of emotions that come up when we realized we've been scammed. We feel like it's our fault and that we did something wrong.
Stop right there. None of this is your fault. The scammers did this, not you.
If you do happen to experience a job scam, there are a couple of things you can do:
If the job scam obtained any of your personal or financial information, do the following:
Work From Home Scams: Keep a Look Out and Report Something When You See It
Work from home scams are everywhere. As remote jobs are on the rise, we will continue to see more and more job scams online.
Now that you have a guide to refer to for every job you apply to, you should be safe from any scams.
Always keep an eye out!
Have you ever experienced a job scam before? Let us know about your experience in the comments.
Read these next:
Pin it for later!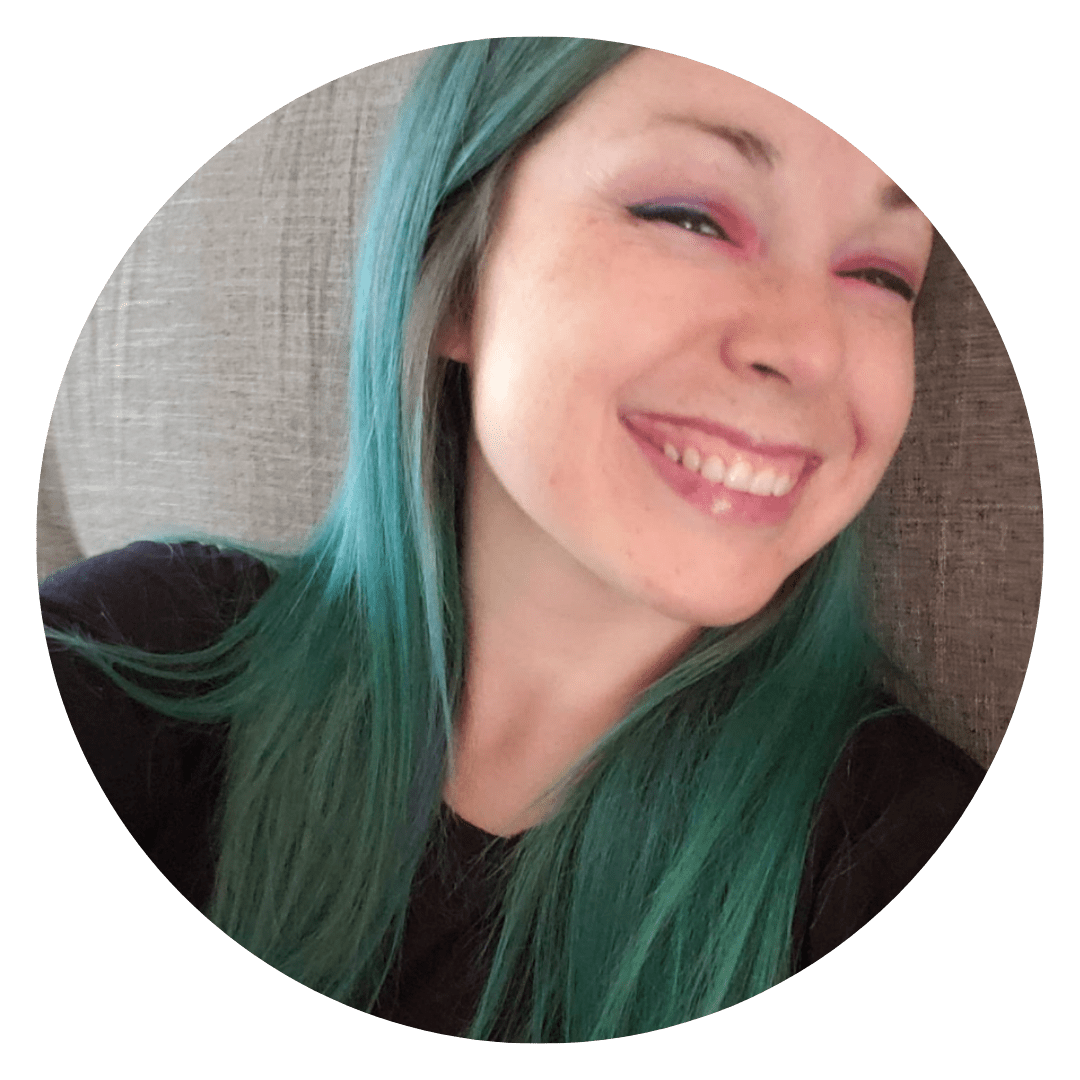 Daniella is the creator and author of iliketodabble.com. When their wife Alexandra and them aren't globetrotting or playing with their 7+ animals, they are dabbling and working towards a future of financial freedom.