Our website is supported by our users and contains affiliate links. We get paid when you purchase or sign up for anything through those links. Read the full disclaimer for more information.
Last Updated on June 20, 2022 by Daniella
When I was in college, it was difficult to balance work with classes.
I worked 3 jobs at one point. This included being a waitress, working at a surgery center and weekend work as a brand ambassador.
There weren't nearly as many online opportunities back in 2007-2011 as there are now. It is insane but so cool.
The gig economy and the rise of laptop lifestyles makes it possible for anyone to find an online job or some way to make money online.
Do you think that only people with degrees can find online jobs? Nope.
There are online jobs for college students too. You just have to get online and do the research to find the best paying ones.
College in the U.S. is expensive so you will need a good enough pay to at least help cover your education costs. All of the jobs in this list pay $15 per hour or more.
Pin it for later!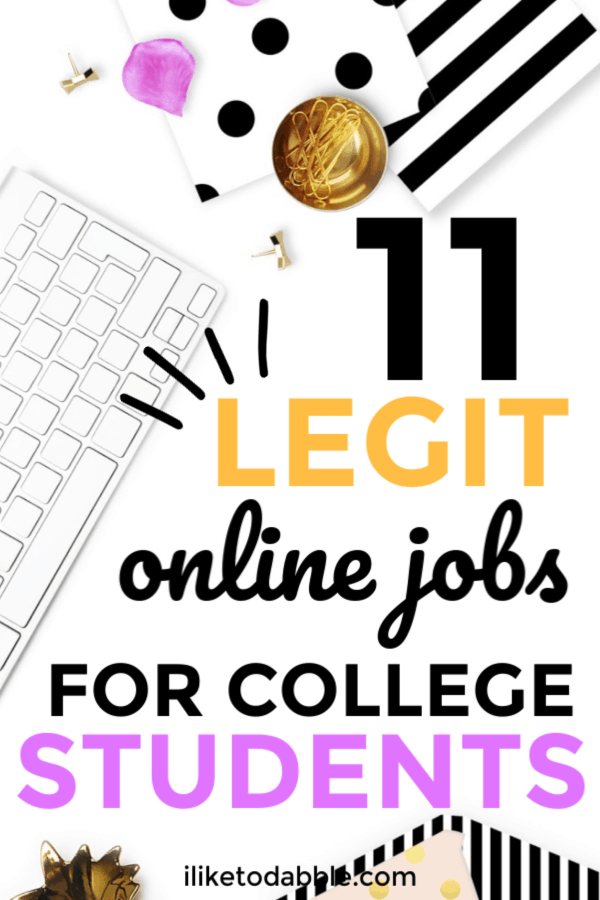 1. Website Tester
Online tester is a great gig that can be done from anywhere. Each test lasts around 5 to 25 minutes and most online testing jobs pay $10 – $15 per test. That easily gives you the potential to earn at least $20 per hour testing sites and apps online.
No degree required. But there are other requirements such as high speed internet connection, a head set or a way to record your voice while testing and in some cases, Skype.
Sites hiring website testers:
Subscribe to get your free list of side hustles you can start this week!
Claim your free list of side hustles + tons of helpful resources to get started!
2. Online Moderator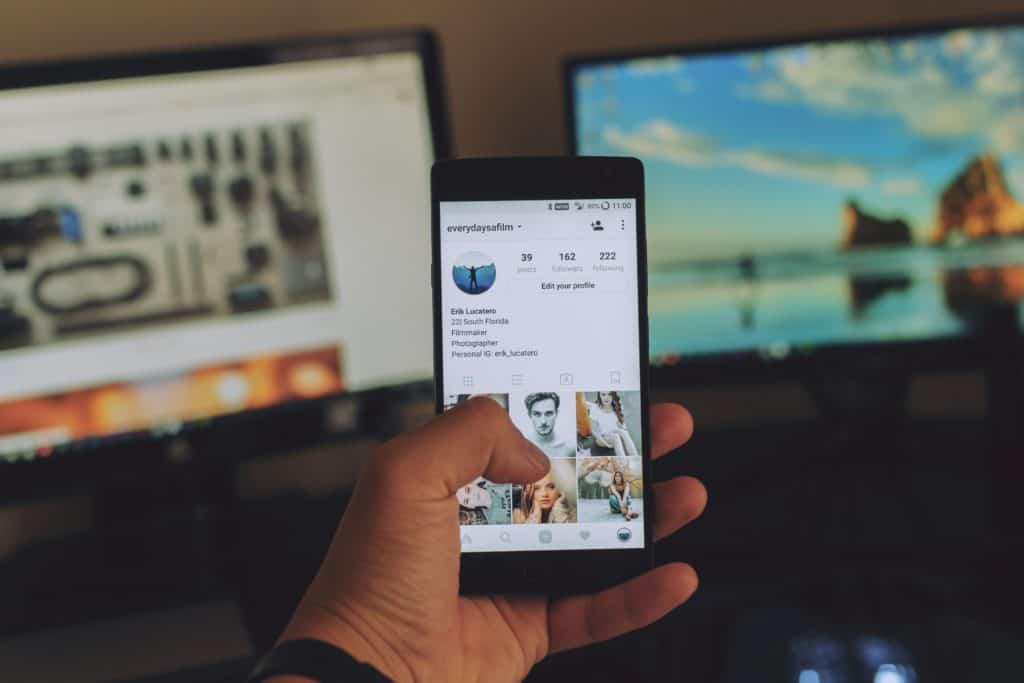 An online moderator is someone who moderates online communities such as those on Facebook or chat rooms, blogs, websites, message boards, etc. With the increasing amount of these on the internet comes a higher demand for online moderators.
The average hourly rate for online moderators on FlexJobs is $15 per hour with some paying as much as $30 per hour. FlexJobs is an online job site hiring remote workers, including online moderators. Check out all their available job listings here!
Other sites hiring online moderators:
3. Online Teacher
You don't have to have a degree to teach online. You do however need some sort of prior teaching or tutoring experience. One company I found that is currently hiring online teachers without a bachelor's degree is SkimaTalk.
When teaching for SkimaTalk, you will be teaching English to people all over the world. Most of the people you will be teaching are adults.
Additional requirements for SkimaTalk are that you have to be a native English speaker, be at least 18 years old and a reliable internet connection. You can set your own pay rate but SkimaTalk charges a 20% fee of whatever you decide to charge per session.
Other sites hiring online teachers if you have a bachelor's degree:
VIPKid: Pays up to $22 per hour and you can set your own schedule.
QKids: Pays $16 to $20 per hour to teach English to kids online, from home.
Magic Ears: Make up to $26 per hour teaching students online, ages 4 – 12.
Related posts: Teach English Online: 10 Companies That Will Pay You to Teach and Work From Anywhere
10+ Summer Money Making Ideas for College Students
4. Freelance Writer
If you enjoy to write, freelance writing is another remote online gig perfect for college students. You can work when you want and in some cases, even control your wages.
Some sites will have set prices that they pay you per article or per word. But, if you go out and find your own clients through online forums or Craigslist, you can set your own rates and set up payments either via PayPal or Venmo.
Sites like Cracked will pay you for your funny stories and listicles. The pay $150 to $350 per story if chosen.
Or you can find your own clients and charge them what you think your worth. I find this online guide very helpful for finding what you should charge for your written work.
More sites that pay you to write:
ProBlogger.com: I have seen some listings on here that pay as much as $500 per article. It depends on your specified area of writing and what sort of post it is (long form vs. techinical reviews vs. short posts)
Contently: Contently matches freelancers with top brands to find the best high quality projects that also pay well. I have seen reviews from people that worked with Contently in the past and made as much as a $300 flat rate with digital work and a $400 flat rate with print work.
5. Virtual Assistant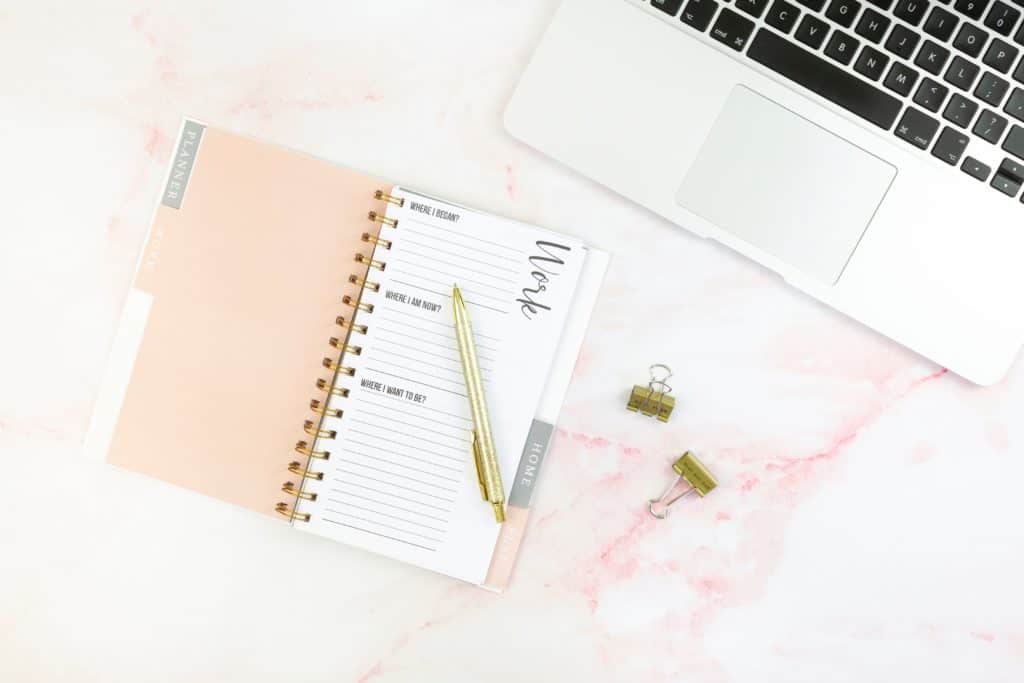 A virtual assistant is very similar to an office assistant but for online work. Online work would include anything that is administrative like email management, customer service, social media management, etc. There are even times where VA positions would entail similar duties to data entry jobs.
It just depends what the specific position needs are.
Virtual assistants can make anywhere from $15 – $40 per hour depending on the amount of experience. It can be hard to find your own clients for VA work but online forums and Facebook groups (especially those geared towards VA's and bloggers) can help.
There are also specific sites that hire and source VA's to big name online companies.
Sites hiring virtual assistants:
Related posts: 15 Remote Jobs That Pay More Than $15 Hourly
8 Ways to Make Extra Money Without Getting Out of Bed
6. Social Media Manager
Social media managers are very much like virtual assistants but with their specified area of interest only in social media management and marketing. Social media managers do all of the heavy lifting that comes with constant upkeep of a Facebook page, a Twitter profile, an Instagram profile, a Pinterest profile and any additional groups or communities a company has in relation to those.
Yes, it sounds like a lot of work but it is worth it. Social media managers make anywhere from $15 per hour to as much as $35 per hour (or more) and it definitely depends on your experience level. The more social media platforms you are familiar with, the better.
Good thing is that most college students know how to use social media better than most companies. So I think you might have a leg up here ;).
How to find online social media management jobs:
Virtual Assistant jobs boards or Facebook groups where you can post that you are looking for clients. Network with other Social Media Managers, small online business owners and bloggers to stay on top of new positions available.
Fiverr: Create a profile and post your packages and rates. Advertise your Fiverr page in online groups and forums that are looking to hire freelance social media managers.
FlexJobs: Browse current open online Social Media Manager positions and apply for those that interest you.
7. Niche Blogger
Becoming a blogger was the last thing I ever thought of becoming while I was in college but years later, here I am. I do this as a side hustle in addition to my full time job so it is perfectly possible for a college student to do the same, but on the side of their full time course load.
Don't expect to make money from it right away though. It takes some time.
It is hard to make money starting out as a blogger but after a couple of months of building your site and audience up, it can be quite profitable. There are some upfront cost and work necessary to get your site up and running, but it is totally worth it. I suggest reading up on this guide I put together for how to create your own blog.
Ways to earn money with a niche blog include:
Serving ads using Google Adsense or Mediavine (what I use)
Affiliate marketing (inserting affiliate links that you earn compensation from when a reader clicks through and either performs an action or purchases something)
Selling products (digital courses, products, physical products, Instagram presets etc.)
Selling services (VA services, social media management services, writing or copy writing, design, etc.)
Sponsored content (when a company pays you to publish content on your blog, promoting them)
Blogging isn't for everyone and I suggest getting a freelance or other online gig in addition to your blog until you are happy with the income it is bringing you on a consistent basis. Once the money does start flowing in though, it is easy to make more than $15 an hour with your remote blogging setup.
Resources for beginner bloggers:
Related posts: 50 Ways to Make an Extra $500 a Month
Side Hustle Income Report: How I Made $3,900 Extra in March 2019
8. Voice Actor
I know one job that has probably never crossed your mind before and that is voice acting. Voice actors are needed for a variety of mediums including
videos, podcasts, e-learning courses, audio book narration, presentations, etc.
The thing about voice acting is you don't need a degree to work in the field and you can do it from anywhere you want. No need to go into a formal studio, but there are some jobs that may require that.
Sites hiring voice actors:
Voices.com: Get access to 1000's of voice over jobs monthly with their membership. Their membership pricing is $0 for guests just starting out. Pay is per project or per job.
VoiceBunny: You work as one of their "Pros" and set your own rates.
9. Transcriptionist
What even is a transcriptionist? It is the act of listening to audio files and typing out what you hear. Anyone can do this and these jobs are usually offered remotely. Some require formal education (such as medical or legal transcribing) and others do not.
Other qualifications include your attention to detail, typing speed and the necessary software involved in transcribing. But, you can make up to $25 an hour as a transcriptionist.
Check out TranscribeAnywhere for more information on how to become a transcriptionist.
Sites to find transcribing jobs:
10. Online Proofreader
Attention grammar freaks, this one is for you. Online proofreaders do exactly what the name implies, they get paid to proofread online written articles, copy, etc.
You can easily find online jobs as a proofreader or do it using the freelance route. You might make more money as a freelancer.
The Proofread Anywhere course is a great resource to start out with. This course teaches you the skills you need to start your freelance proofreading journey and you can start out with their free 76 minute workshop.
Other ways to get started as an online proofreader:
11. Web Designer/Developer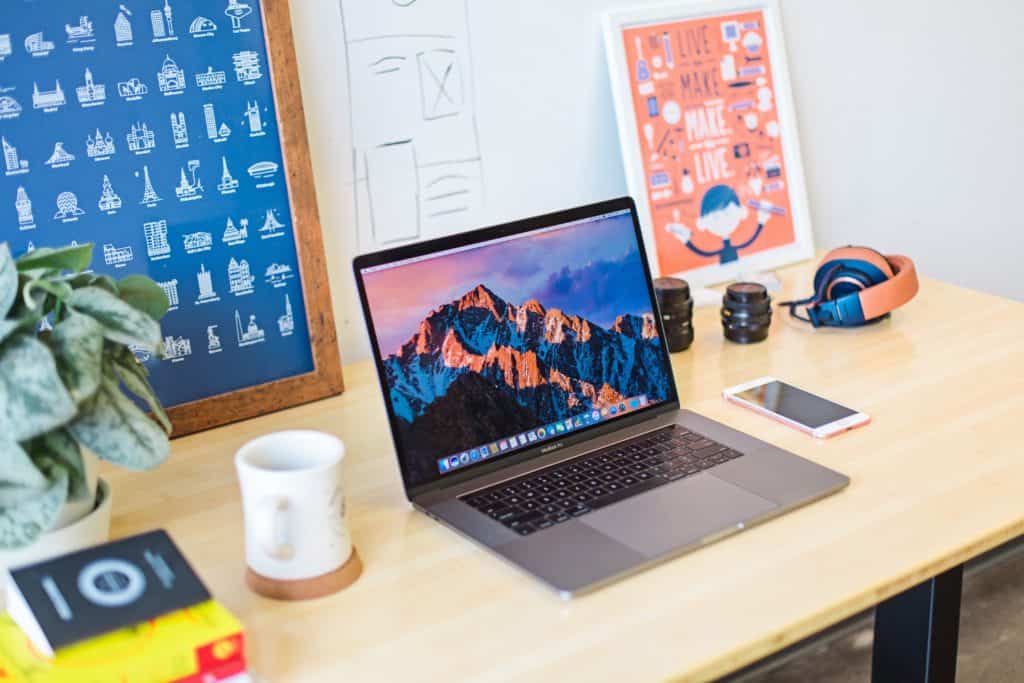 If you are artistic and have a knack for graphic design, you can offer your web design services online either as a freelancer or work for bloggers and small businesses.
If you have the technical skills for development, offer your services as a package deal. You can create a professional website yourself to help sell your services or use a site like Fiverr to find clients.
Sites hiring remote designers/developers:
Remote.co: a site that posts remote work available and some listings pay $20 per hour or more.
ZipRecruiter: Starting pay for full time is $46,000 per year salary. But there are many part time jobs available on the job board as well.
Related posts: How to Make Money as an Artist
How One College Girl is Striving for a Digital Nomad Lifestyle
Additional Resources to Help You Out:
Finding online work can be harder than it sounds. I have found some helpful online resources to help you on your search.
Glassdoor: Glassdoor is a great resource to research salaries at certain companies, reviews from people who worked at certain companies and research where you want to go with your work. They also have a remote category available for job searches so you can easily browse current remote positions available.
Indeed: I found my first 100% remote/work from home job through Indeed. It was with a U.S. Veterans Affairs contractor and their entire company was a virtual office. It was a great place to work for and I genuinely enjoyed everyone that I worked with on a daily basis and communicated with.
Ways to Make Extra Cash in College:
In Conclusion
When you are in college and you are trying to earn extra money so you can help pay the bills, it can be rough. There are not a lot of opportunities that pay above minimum wage for college students, especially in smaller rural areas.
That is why I think online opportunities are the best options when you are still a student. You can also learn certain professional skills that you will continue to use throughout the rest of your life.
Who knows, you might find something you really like and might help point you in the right direction in your specialized college studies.
What other online jobs have you been either looking at or been able to snag as a college student? We would love to hear from you in the comments below!
Related posts: 35 Best Side Hustle Ideas
15 Side Hustle Apps to Make Extra Money
How One Blogger Paid Off $40,000 in Student Loans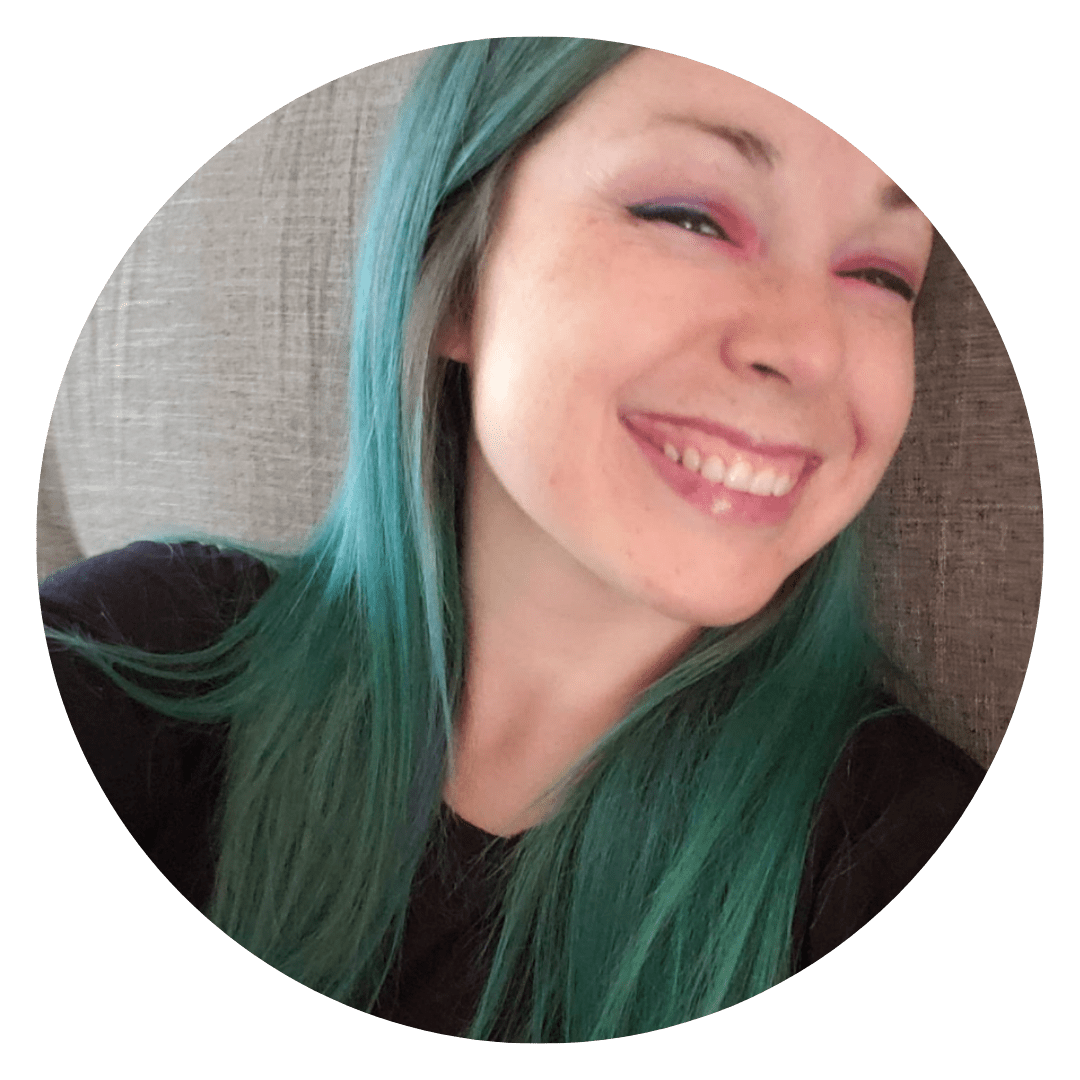 Daniella is the creator and author of iliketodabble.com. When their wife Alexandra and them aren't globetrotting or playing with their 7+ animals, they are dabbling and working towards a future of financial freedom.