Our website is supported by our users and contains affiliate links. We get paid when you purchase or sign up for anything through those links. Read the full disclaimer for more information.
Last Updated on February 6, 2023 by Daniella
Joining the world of investing can seem like a momentous task.
When you start learning how to get started investing, you'll have to decide what types of funds you want to invest in, if you want to hire an advisor and more.
Fortunately, when you have an easy-to-use app like M1 Finance to help you get started, investing can be a breeze.
What is M1 Finance?
M1 Finance is an automated investing platform that allows users to distribute their funds into different allocations. They use what is called 'pie investing', or a unique mix of stocks, bonds, and Exchange Trade Funds (ETFs) based on your risk tolerance. Each of those categories makes up a piece of the overall 'pie' of your total investment portfolio.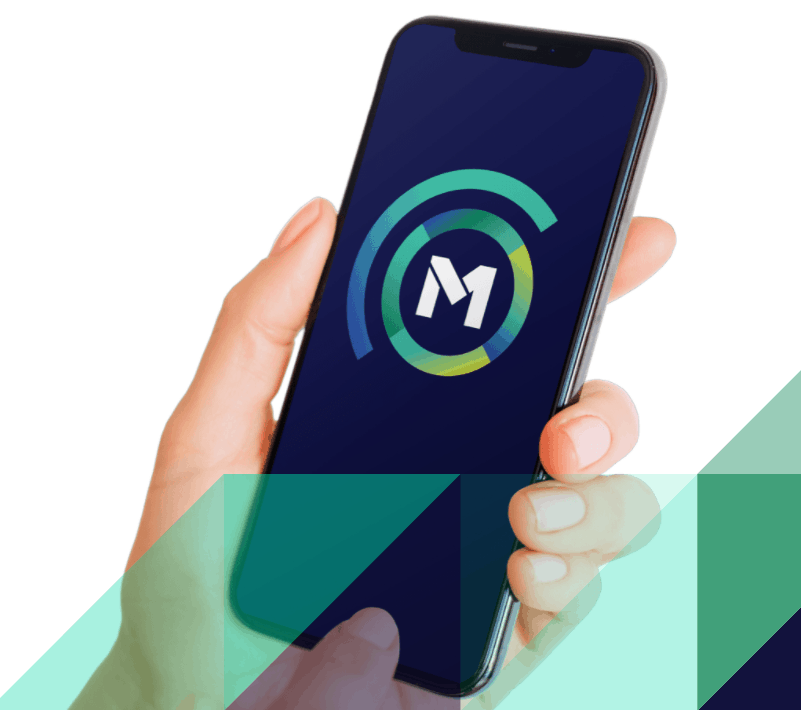 Users can sign up for M1 Finance to help them invest and manage their investments on an ongoing basis. The platform is free to use, so users can choose to do self-managed investing or to use robo-directed investing.
M1 Finance is available via their app or you can choose to use the platform on a browser. It allows a high level of customization and users can tailor their portfolios based on how long-term their focus is, how high their risk tolerance is, and how much control they want to have over their investment portfolios.
Is M1 Finance Legit?
Over 150,000 people have signed up to use M1 Finance and use the pie features to help them allocate their investments. The app has over 14,000 five-star ratings in the app store. Overall, this company is both legitimate and highly regarded in the industry.
How to Use M1 Finance
Getting started with M1 Finance is a simple process. Once you have an account, you can add investments and move your money around as you deem necessary.
Getting Started
The first step to using M1 Finance is to set up a profile. You must simply enter your email address and choose a password to get started. Once you've created your profile, you can start building your pie. It is important to note that no risk assessment recommends a pie allocation for you within the M1 Finance platform, so you may want to do some research to decide how you'd like to allocate the different parts of your pie at this stage.
You can also choose a pre-built pie at this stage and begin to customize it. Once you've built a pie, you can enter your personal information and link a bank account to fund your M1 profile. If you choose a pre-built pie, you can choose from the following categories:
Ongoing
Once you've set up your pie, you can continue to customize it. You can simply select the ETF, stock, or bond that you want to add, then save the changes. It then forms your new investment mix moving forward. You can also create multiple pies for different investing goals that you may have. You can have an unlimited number of pies in your account.
Research & Watchlist
You can use the research tab of the M1 Finance app to research specific stocks you want to look at.
Add stocks to your watchlist and continue to watch them overtime. When you want to decide to add them to your pie, you can pick them from your watchlist.
Add Pies to Your Profile
When you add pies to your profile, you will decide how much of your money will go into each slice of each pie. For example, if you have one pie and 50% of it is stocks, then 50% of the money added to your account each month will go to stocks. If you decide to create a custom pie with 4 stocks, you can allocate 25% of your money toward each stock.
As you continue to add money to your investments, you will be able to access your portfolio from the app or a desktop. The app has all the functionality of the desktop platform. Within the app, you will have access to a native newsfeed to browse market news and see the latest updates. You will also be able to schedule transfers from your bank and automate monthly, weekly, or annual contributions to your investment portfolio.
Should I Use M1 Finance?
The decision to invest and which platform to use always comes down to your needs and goals. However, there are plenty of things that make M1 Finance a top option for those looking to use an automated investment platform.
Pros
Experienced investors will especially appreciate M1 Finance due to the high level of customization that you can incorporate into your portfolio, especially for those that are just beginning their investment journey. Other advantages to using this platform include:
Cons
While the platform is easy to use and has plenty of things to appreciate, there are a few things that some users should consider before using M1 Finance.
The Bottom Line
What sets M1 Finance apart from other automatic investing platforms is the pie feature. It gives users an easy-to-use visual representation of their investments and allows users to easily add money to their investment portfolio and make changes to their investment mix when needed. However, the lack of a goal-setting feature and lack of compatibility with other investment platforms may be a deterrent for some users.
Have you gotten started investing in stocks yet? Let us know in the comments if this was helpful or not and give this app a try (there are no fees and it's completely free to use)!
More reviews:
Pin it for later!
Pros
It is free and there are no fees
No minimum deposits
Freedom of choice
No trading fees
Easy to use
Cons
Trade timing
Fees for inactivity
No online chat capability
No external accounts
No tax-loss harvesting
Ashley is a personal finance writer and content creator. In addition to being a contributing writer at I Like to Dabble, she writes for solo entrepreneurs as well as for Fortune 500 companies. When she's not calculating her net worth or reading the hot new finance book, you might find Ashley cage diving with great white sharks in South Africa.