Our website is supported by our users and contains affiliate links. We get paid when you purchase or sign up for anything through those links. Read the full disclaimer for more information.
Last Updated on January 6, 2023 by Daniella
We just got back from a week-long trip to Florida with my family. The destination was Treasure Island, Florida as it was my grandpa's favorite place on earth (it was also where my wife and I eloped 3 and a half years ago). Unfortunately, he passed away a couple of weeks before the trip but we still decided to go.
We also drove down to Naples, Florida to visit my aunt for Thanksgiving.
If you asked us to travel anywhere for the holidays a couple of years ago, we probably would've said no. Not because we didn't want to see you but because we couldn't afford it.
Now we don't necessarily have to afford it. We got these plane tickets for free and will show you exactly how to get free flights.
Important note: These tickets were completely free for the ticket price itself. However, we still had to pay $11.20 for taxes and fees ($22.40 total for 2 people).
How to Get Free Flights: 11 Ways You Can Try
The world of travel rewards and travel hacking has blown up the past couple of years. The amount of miles and points you can earn every year just keeps on going up as airlines compete with each other.
From credit card sign-up bonuses and rewards to frequent flyer miles, gift cards, promotions, and giveaways, there are more ways than ever to snag free flights.
1. Credit Card Sign-Up Offers
I started looking into travel hacking and how you can earn free miles from credit cards with sign-up offers about 2 years ago. It all started when I came across an article from Nomadic Matt about how he was able to travel for free.
There are 3 different travel rewards credit cards my wife and I have and the sign-up bonuses we got for each:
Chase Sapphire Reserve – 60,000 points (bonus offer was for a minimum spend of $3,000 in the first 3 months)
Southwest Rapid Rewards Priority – 60,000 points (bonus offer was for a minimum spend of $3,000 in the first 3 months)
Southwest Rapid Rewards Premier Business – 40,000 points (bonus offer was for a minimum spend of $1,000 in the first 3 months)
The first we got 2 years ago and the last 2 we got 1 year ago. Since then, their sign-up bonus offers and minimum spending requirements might've changed.
Points from sign-up bonus offers vary between different travel programs for how many miles you are able to redeem them for.
In Chase's Ultimate Rewards portal, you can check the cash value for your points by selecting travel, then selecting flights. I currently only have 9,749 points left from my Chase Sapphire Reserve card, which is worth $146.24 if I were to redeem them for miles in the Chase Ultimate Rewards portal.
These points are leftover from various trips we've taken over the past 2 years. We actually didn't utilize any of these points for our recent trip to Florida.
We used our Southwest Rapid Rewards sign-up bonus points with our rewards points and my wife's Companion Pass (more on that in #3 below) to get our Florida flights for free. This is essentially what travel hacking is, combining sign-up offers and points for free travel.
Important note: If you don't intend to pay your credit cards in full every month, I don't think travel hacking is for you. Make sure the minimum spend and the purchases you are making on your cards to rack up points are money you would spend otherwise. If you don't think credit cards are something you can ever pay off, please do not sign up for any and look for alternative ways to get free flights. Free airfare is not worth any amount of credit card debt. Also, make sure the annual fee is something you can afford (or check out this awesome article about how you can stop paying credit card fees altogether).
Related: 5 Ways to Travel Hack Without Trashing Your Credit
2. Credit Card Rewards
You can combine your points from your sign-up bonus offer(s) with any points you earn from purchases for free flights along with a number of other things like free hotel stays, rentals, things to do, cruises, and other card benefits.
This is what's called credit card rewards. For purchases, you usually earn a certain amount of points, depending on the category of the purchase. For Chase Sapphire Reserve, we earn 3X points on travel and dining purchases (3 points per $1) and 1 point per $1 on all other purchases.
For the Southwest Rapid Rewards program (on both of the SW RR credit cards), we earn 2 points per $1 spent on all Southwest purchases (and all partners of Southwest) and 1 point per $1 spent on all other purchases.
Since all 3 of our cards are chase cards, I am able to manage them from the same portal (besides the business one as that is a separate portal). This is nice when it comes time to pay these cards if I used them that month.
However, for Southwest Rapid Reward points and miles, you can only utilize them within the Southwest website and app.
3. Try for The Southwest Companion Pass
We combined our two Southwest credit card sign-up offers (plus some extra rewards points we got from purchases) to get the Southwest Companion Pass for my wife. We did this right at the beginning of 2019 during the current promotion they had going on for the Priority card with a 60,000 sign-up bonus and the Premier Business card with a 40,000 sign-up bonus. If we could earn 110,000 points, we could get the companion pass for all of 2019 and 2020.
The Companion Pass allows you to designate one person for the pass and they get to fly for free with you for all of 2019 and 2020. Remember that with Southwest, you still have to pay the $11.20 government security fee on all tickets and the Companion Pass (nor points) cover that fee.
I got the Priority card first and then applied for the Premier Business card (to use for I Like To Dabble expenses) and was accepted. We combined those sign-up offers which totaled at 100,000 points but still needed 10,000 more points.
So we put a couple of bills including part of a new fence and our flights to Vegas in February on the Priority card to reach that milestone (and actually went a little over).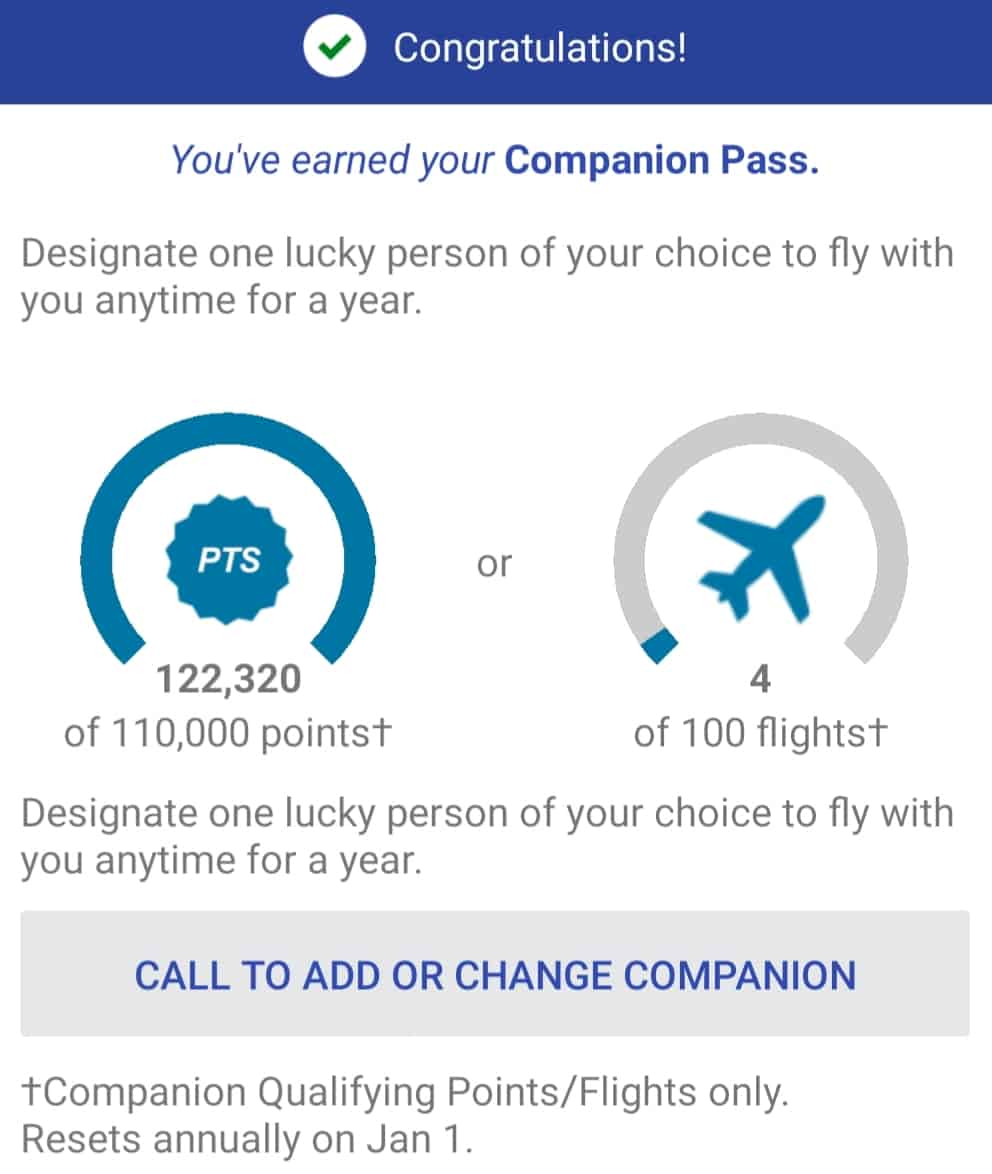 You can also apply for the Southwest Rapid Rewards Premier Business card even if you don't have a full-fledged business. I did when I was still a sole proprietor.
If you have a side hustle or some way you make money on the side, then you are also a sole proprietor that can apply for this business card, try and combine offers and go for the Companion Pass.
4. Frequent Flyer Miles
The way we earn miles by flying Southwest and spending money at Southwest and their partners is basically a frequent flier program, it's just called their rewards program which is the Rapid Rewards program.
Another great frequent flyer program that has really upped their game is the Delta SkyMiles program. I've used it in the past when I had to fly a lot for work and even though I kind of hated flying with Delta back then, apparently now their customer service while on flights has improved.
You can earn miles as you fly these airlines and apply these miles to future travel for free.
5. Get Bumped From Your Flight
Do you remember that viral video of the man who was ripped from his chair and dragged down the aisle of a United plane? That was because the plane was overbooked he was getting bumped from the flight.
I don't exactly remember why they chose him to get bumped from the flight but usually, the airline will start by asking all passengers if they are willing to take a payout or a free flight if they agree to get "bumped" from that flight. This means your spot will be forfeited and you don't take that flight due to it being overbooked.
This is another great way to get free money or free flights but a little less desired as it can be very inconvenient.
6. Dining Rewards Programs
Many dining rewards programs have points that are transferable to a number of airline partners. Southwest Rapid Rewards has it's own dining rewards program.
Some dining rewards programs even have their own sign-up program in addition to the credit card reward program and the frequent flyer rewards program.
Other dining rewards programs to check out:
Delta
JetBlue
American Airlines
Related:
7. Travel Rewards Apps
One of my favorite rewards app to use that you can apply towards free travel is Rakuten (formerly known as Ebates). With Rakuten, you can earn cashback for hotels, flights, rental cars, and entire travel packages. Then cash out that cashback and apply it towards a future trip.
More apps that give you cashback for travel-related purchases:
AwardWallet isn't a cashback app but a wonderful app for keeping track of all your travel rewards programs.
8. Take Advantage of Promotions
Many airlines will hold special contests and promotions for either free gift cards or free flights. Some even offer completely free travel packages to gain publicity.
In order to stay in the loop on these promotions, sign-up for their newsletter and keep an eye out when at events to see if they are a sponsor of anything. These are especially popular at festivals and sporting events.
9. Check Social Media and Giveaways
Many travel Facebook groups will have a certain giveaway going on for free flights and other free travel.
You can search for these groups on Facebook by typing in keywords like:
"free travel giveaways"
"travel giveaways"
"travel blogger giveaways"
"free airfare giveaways"
"giveaways"
You can also type in the same keywords on Instagram and Twitter to see what you can find. Or turn to Google.
Check out this article for 15 trustworthy giveaway sites you can use to look for free airfare giveaways to enter.
10. Ask for Airline Gift Cards for Gifts
My favorite gift I've ever gotten was a Southwest Gift Card from my parents. My wife and I both got them and got to use them for travel that year.
You can't go wrong with giving airline gift cards to others and it's also an easy thing to ask for. I rather someone ask me to get them something easy like a gift card than some crazy thing I have to scour online and in stores for.
So the next time someone asks you what you want for the holidays or your birthday, be upfront with them and tell them some air miles would be great. If you are getting married soon, think of adding airline gift cards to your wedding website and you could get your honeymoon flights for free.
Related: Cheap Travel Destinations to Visit in 2020
11. Check With Your Employer
If you already work for an airline, good for you! You probably get free airfare all the time.
You should also check if your employer might be a partner of an airline and if they offer any free or discounted travel through an employee perks program or portal. If this is the case, this is a nice added benefit to the job you didn't know you had before.
I suggest reaching out to your Human Resources rep at your company to see what they offer.
How to Save on Airfare
If you can't find a way to get your flight for free, I bet you can still knock off a couple of bucks (or hundreds of bucks).
You can do this by being selective with you you fly with, what day you fly on and using free services like email alerts and travel apps.
Steer Clear of Airlines That Charge Extra Fees
We took Frontier to Denver a couple of years ago because of how dirt cheap the flights were. The only thing we missed was that you had to pay when you choose your seats, pay to carry on a bag, pay for checking bags and anything else you might've wanted to do.
In this case, I don't think these cheap prices are even worth it because all the little add-ons add up. If you only plan on taking a bag that is small enough to pass off as a personal item and can deal with the worst seat in the house, then go ahead.
Otherwise, look for an all-inclusive deal with a little more reliability.
Related: 31 Ways To Save Money When You Travel
Dollar Flight Club
Check out the Dollar Flight Club to save $500 or more on your next flight. Every day the Dollar Flight Club sends you alerts straight to your email inbox about the cheapest flights leaving your home airports.
Dollar Flight Club is completely free to sign-up for and use. The service currently has 500,000 members, 700+ departure airports, serves 35 countries and has been able to save $2,000,000 dollars total for its members!
Check out more about Dollar Fight Club!
Hopper
Timing is something that is very important when trying to get better deals on flights. This includes the time of year, holiday travel and even the day of the week or time of day.
It is crazy how much the prices differ when you fly out on a Saturday versus flying out on a Tuesday or a Thursday.
I also love using Hopper to compare dates with their amazing interactive calendar to snag the best prices on flights, according to timing and their predictions.
Sign up to get your free travel budget planner!
Enter your email and we will send it straight to your inbox!
Bottom Line
Free airfare was never something I thought I could get 10 years ago. But I also didn't know about travel hacking 10 years ago.
Even with using a travel app to show you what you can save on a certain day of the week is beneficial.
With travel hacking techniques, various rewards programs and opportunities with promotions and various other means, it is crazy about what you can get for free these days.
Have you ever gotten airfare for free before or close to free? Let us know in the comments below what strategies you used!
More ways to get free stuff:
Pin it for later!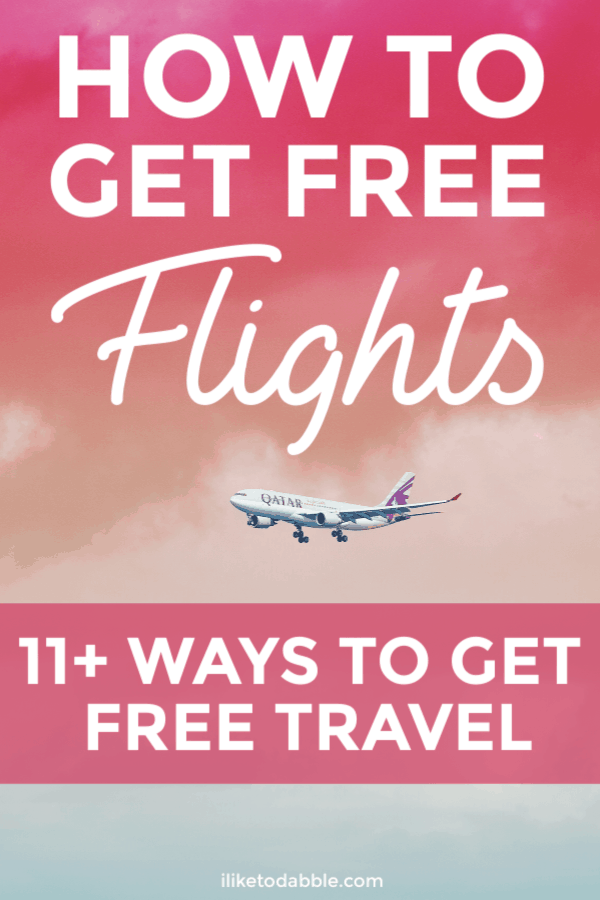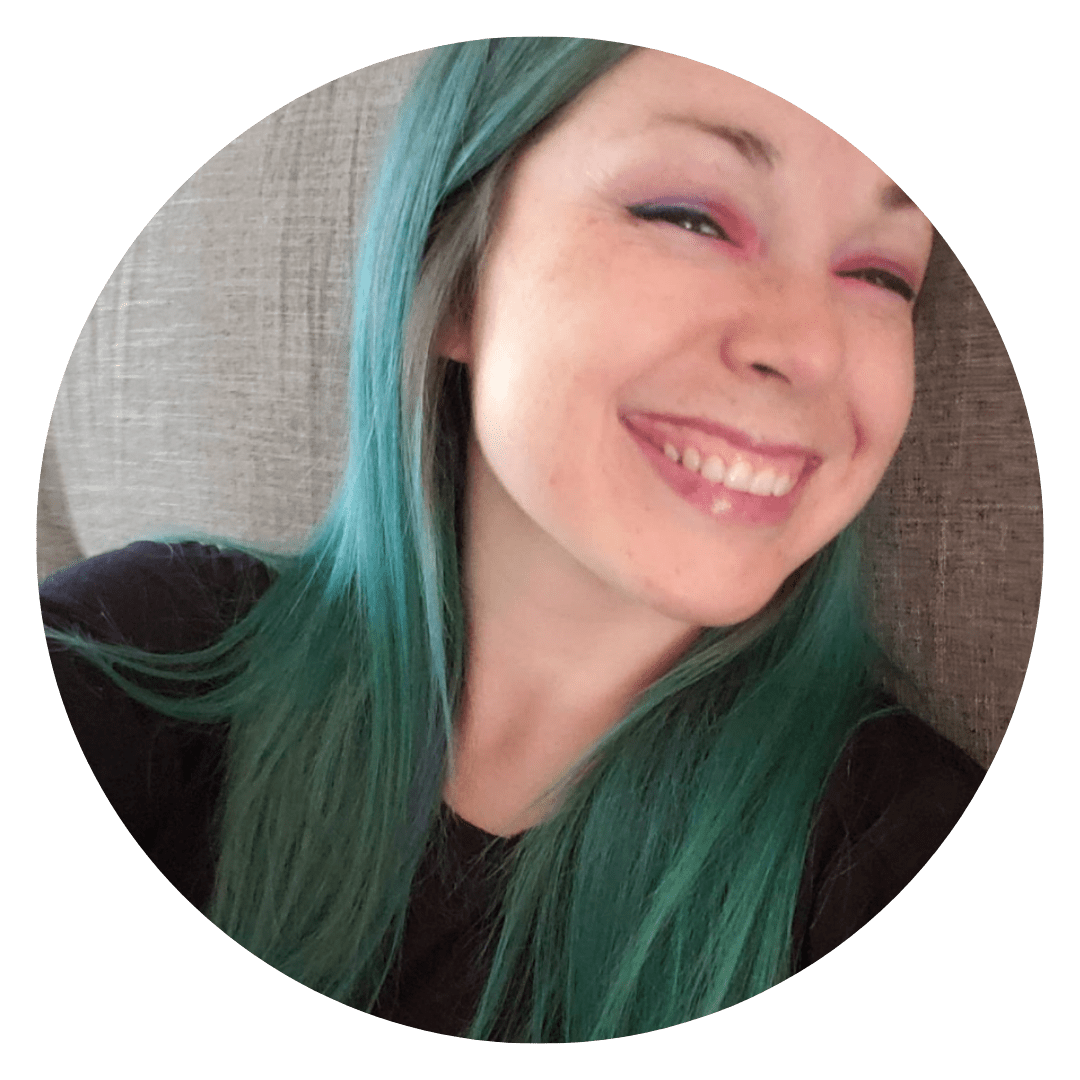 Daniella is the creator and author of iliketodabble.com. When their wife Alexandra and them aren't globetrotting or playing with their 7+ animals, they are dabbling and working towards a future of financial freedom.